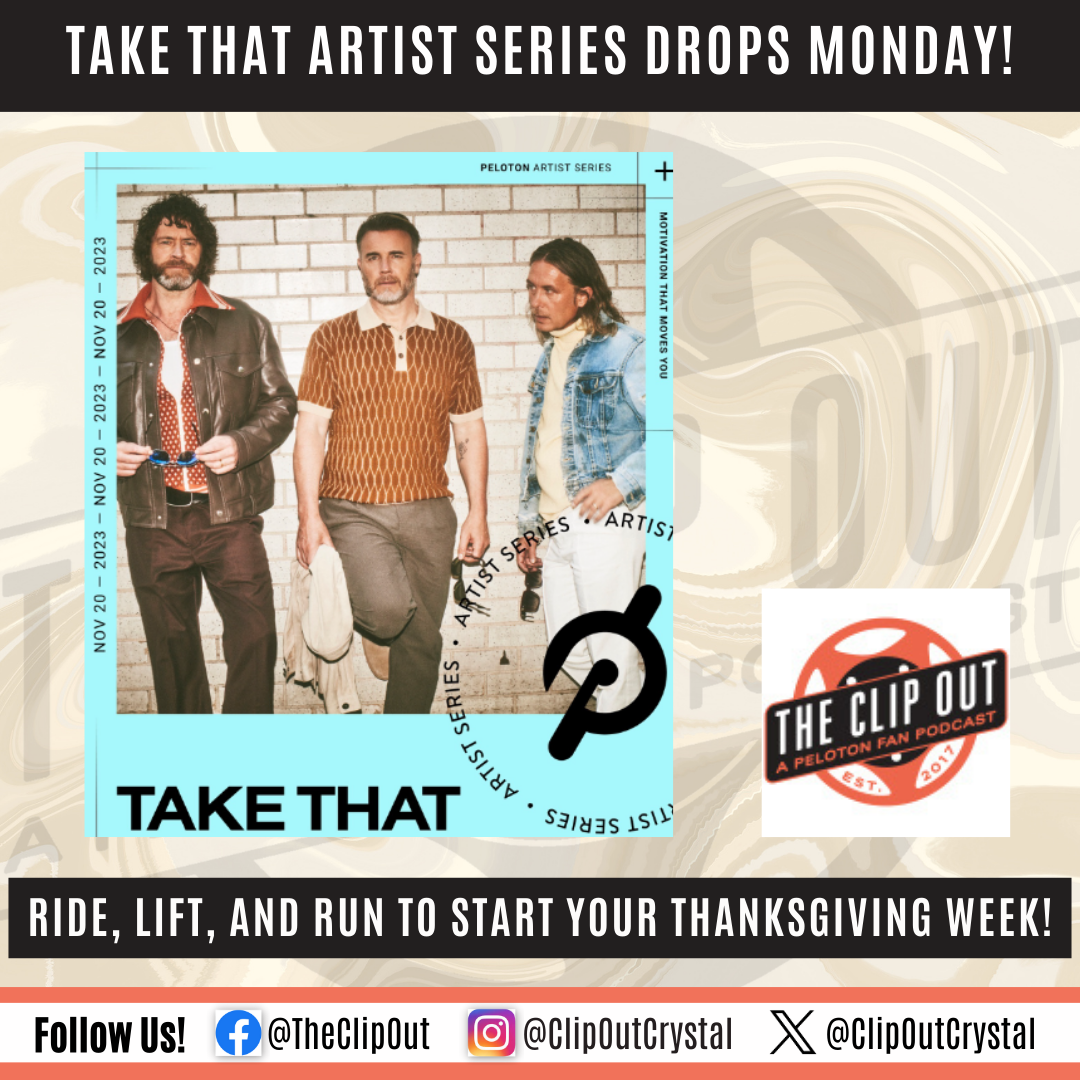 Take That Artist Series
Take That Hits Peloton
Get ready to spin and work out to the sounds of Take That with Peloton's newest artist series! Starting on November 20th (talk about a great Monday!), Peloton will be offering a range of classes featuring the music of Take That, with classes taught by top instructors like Ben Alldis, Susie Chan, Marcel Dinkins, Benny Adami, Leeanne Hainsby, Jon Hosking, and Sam Yo.
The band's lively beats and catchy tunes make for the perfect backdrop to any workout, whether it's a high-intensity cycling class or a relaxing yoga session. In this article, we'll take a closer look at Peloton's Take That artist series, offering a deeper dive into the band's history and what to expect from this exciting new series.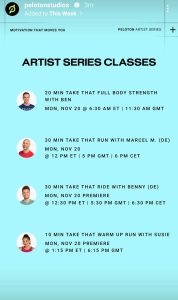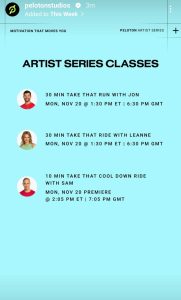 A Brief History of Take That
Take That was formed in Manchester, England, in 1990, consisting of five members: Gary Barlow, Howard Donald, Mark Owen, Robbie Williams, and Jason Orange. With Barlow as the lead singer and primary songwriter, Owen and Williams initially provided backing vocals while Orange and Donald served as dancers. The band quickly gained popularity, with 28 top-40 singles, 20 top-10, and 17 top-5 singles on the UK Singles Chart, 12 of which reached the number one spot. Their success wasn't limited to the UK, either – they've also had 56 number-one singles and 39 number-one albums worldwide.
After Williams left the band in 1995, the remaining four members split up in 1996, completing their final world tour. However, they reunited in 2005 for a documentary and greatest hits album, and in 2006, the four-piece announced a reunion tour around the UK, called The Ultimate Tour. Since then, Take That has released several more albums, with Williams rejoining the band in 2010 for their sixth studio album. In 2014, they released their seventh studio album, this time as a trio without Williams and Orange.
Peloton's Take That Artist Series
Peloton's newest artist series featuring Take That promises to be an exciting and fun addition to their already extensive library of workouts. Starting on November 20th and taught by some of Peloton's top instructors, the series will include a range of classes, from cycling to yoga to strength training.
The classes will be an excellent opportunity for fans of Take That to get their groove on while working up a sweat. The band's upbeat music is perfect for high-intensity workouts, providing motivation and energy to push through even the toughest of workouts.
Furthermore, Peloton's Take That artist series is also an opportunity for fans of the band to dive deeper into their music. While Take That's catchy tunes are perfect for a workout, their lyrics often carry deep meanings and emotions. By working out to their music, riders will be able to connect with the lyrics in a new way, adding another layer of enrichment to their workout experience.
Take That isn't the first Britist artist to be the subject of a Peloton series! Other musicians from the UK have been featured, including Harry Styles, Little Mix, Ed Sheeran, Sam Smith, and of course The Beatles.
What to Expect from the Classes
It's been an amazing fall for Artist Series, including DMX, Ludacris, Janet Jackson, and most recently Blink 182, so we're ready to go on a new one! Each instructor will bring their own unique style and approach to their classes, providing a diverse range of workout experiences. Whether you're looking for a high-intensity cycling class or a relaxing yoga session, there's sure to be a class that suits your needs.
In addition to the exciting workout options, riders can also expect a sense of community and a chance to discover lesser well-known tunes.  We can't wait to rock out!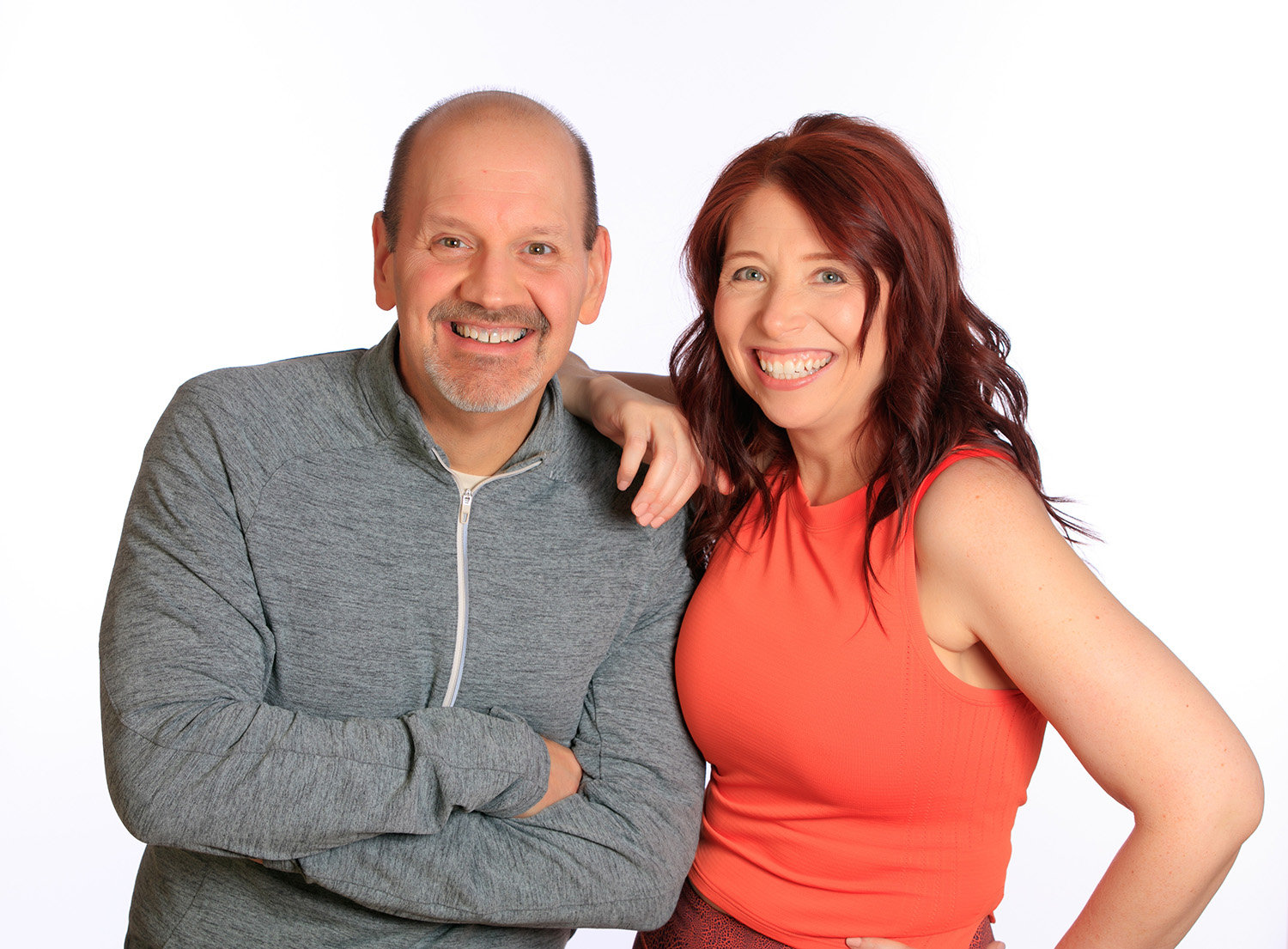 Subscribe
Keep up with all the Peloton news!