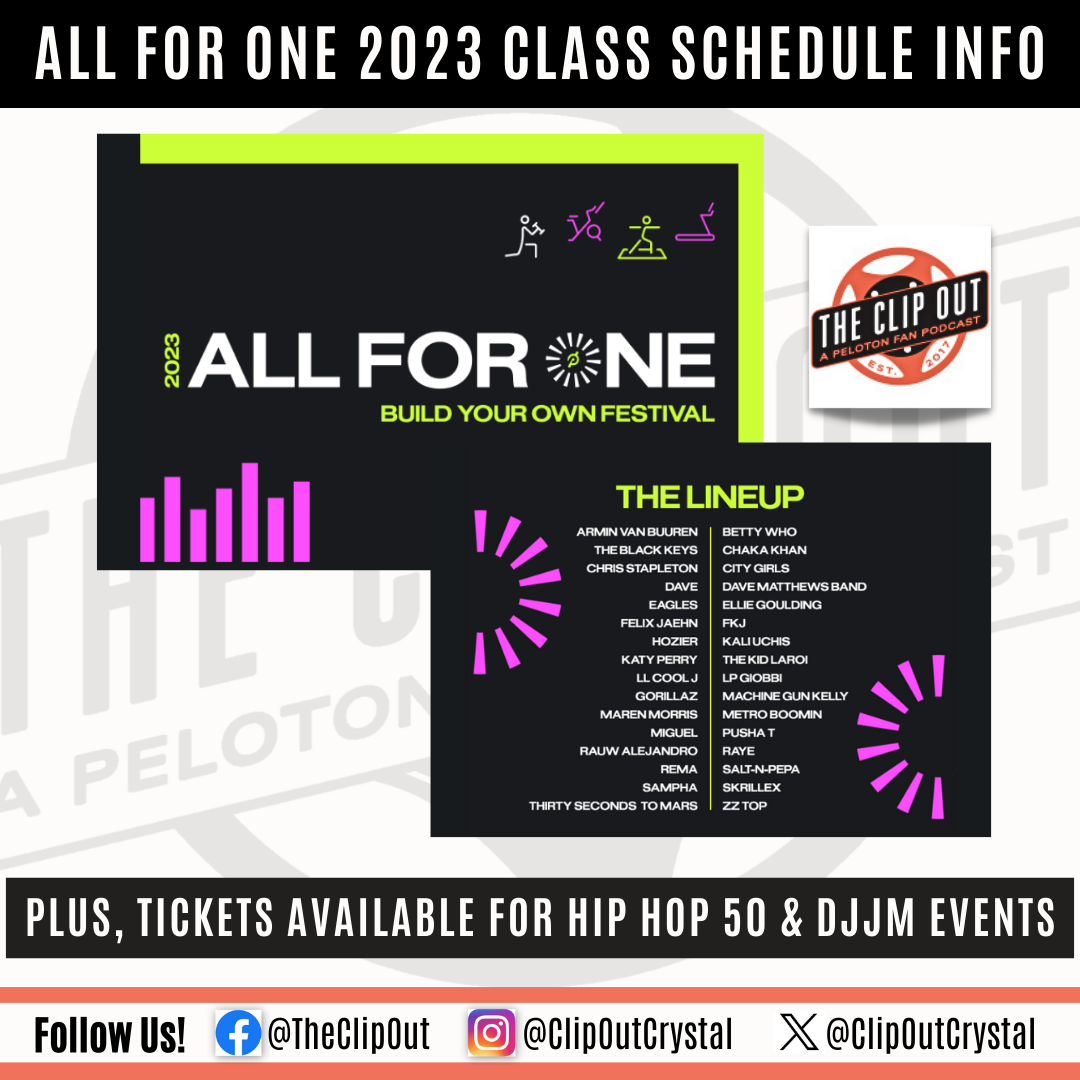 Peloton Releases Class Schedule for AFO Music Festival 2023
Are you ready for Peloton's biggest party of the year? The annual AFO (All For One) Music Festival is coming in hot on September 7-9, 2023 with a lineup of 32 artists and an exciting range of classes and events to choose from.
Peloton previously released the artist lineup and, From Thirty Seconds to Mars to ZZ Top, Katy Perry, Chaka Khan, and more, there's something for everyone, regardless of your preferred music genre. With a mix of on-demand classes and live in-studio sessions, Peloton is taking the concept of a virtual music festival to the next level.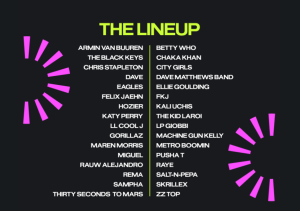 But that's not all. Listening Party classes that showcase some of the hottest emerging artists in the industry are also on the schedule. From yoga and rowing to running and strength training, there's no shortage of exciting classes to add to your stack.
The fun doesn't stop there, though. Don't miss out on the Legends of Hip Hop panel celebrating 50 years of hip hop. Hosted by Adrian Williams, and appearances by Hip Hop legends Monie Love and Jadakiss it promises to be filled with interesting insights and lots of dancing. Plus, there's an epic live DJ dance party with DJ John Michael to bring the festival to a fitting end.  And!! As of the time of publication, tickets for both of those events were still available for purchase.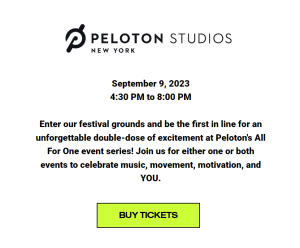 UK Peloton Members, you're in for a treat too. With the Peloton Studios in London currently closed for a refresh, several UK instructors, including Ben Alldis, Leanne Hainsby, and Hannah Frankson, are set to teach live at PSNY for AFO.  So, if you've been missing your favorites, you'll get a live fix during AFO weekend.
There are currently 40 classes on the schedule, with more expected to be added to reached Peloton's promised 100+. And if you were lucky enough to snag a spot for one of the 19 in-studio member classes that were released earlier today, you'll get to feel the energy and excitement of the festival firsthand.
Are you excited yet? We sure are! Peloton's All For One music festival promises to be a celebration like no other, bringing together music, fitness, and community in a way that only Peloton can. Don't miss out on this unforgettable experience!