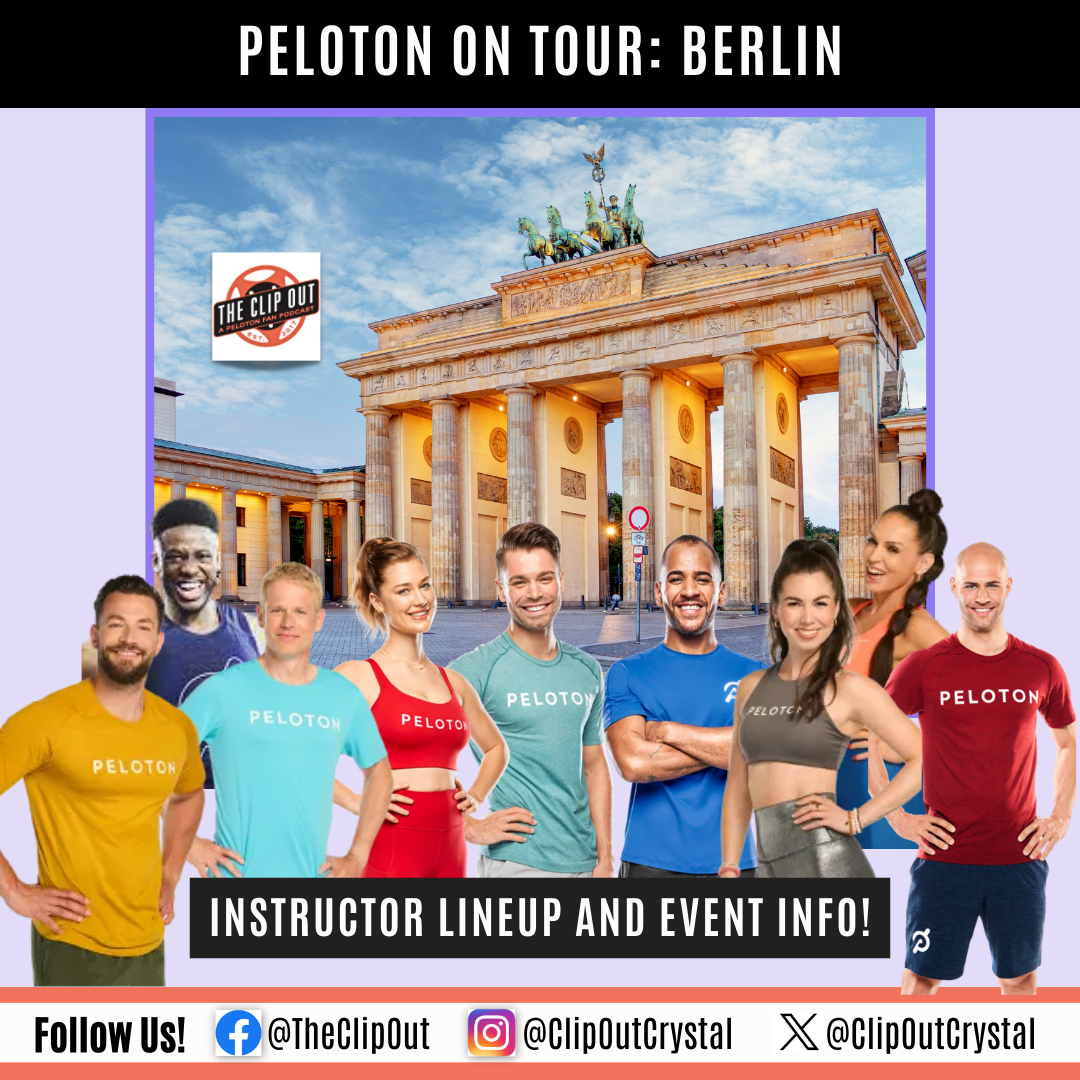 Peloton On Tour: Live in Berlin

Berlin! Peloton is coming your way on October 20-21st, 2023. After epic events in Los Angeles and Atlanta, and Chicago they're shifting focus to the next stop of the tour with plans for a fun weekend of fitness, community, and fun. Mark your calendars and get ready to party with Peloton in the Grey City!
It's Your Turn, Germany!
The Instructor lineup is ginormous for the German celebration.  Members can expect appearances by ALL of the German instructors, except Mayla Wedekind, who is unable to travel during her pregnancy. Here is the full lineup:
Tobias Heinze

Nico Sarani

Erik Jager

Mila Lazar

Marcel Maurer

Cliff Dwenger

Assal Arian

Charlotte Weidenbach

Jeffrey McEachern

Marcel Maurer
There will 9 different events spanning two days, plus opportunities to see Instructors out and about, taking in the sights and sounds of the city.  In addition to these events, Peloton has also teased that they have some surprises in the works for this particular stop.   
Event, Leaderboard Awards and Ticket Info
In order to help spread the Tour experiences out to as many people as possible, Peloton is not offering 2-day passes. Ticketing is set to open tomorrow, September 21st, 2023 at 10:00am ET/4:00pm Berlin time, and each experience will be ticketed separately. This will divide the Tour pie into as many teeny tiny pieces as possible.  Even if you aren't one of the lucky few to snag a paid ticket, keep your eyes peeled as the event date gets closer because, in addition to those teased surprises, Peloton added additional events to both the Los Angeles and Atlanta stops, trying to include as many Members and non-Members alike as possible.
This stop's event lineup includes instructor Meet & Greets, live group classes, Leaderboard Awards.  Note that instructors have not been listed for events on the website as of this publishing date.

Friday, October 20:  Leaderboard Awards Party 6:00-8:00pm
This is an invite-only event for people who have been selected for a Leaderboard award, plus a guest.  Want to nominate someone for an award?  Check back tomorrow 10am ET/4pm Berlin to submit your nomination.
Saturday, October 21:  10:30am – two choices for you – either a 30 minute outdoor walk or a 10 minute core class.  
Saturday, October 21:  11:00 am – a 20 minute Yin Yoga class.
Saturday, October 21:  11:40am – a 20 minute body weight strength class
Saturday, October 21:  12:30 – a panel titled 'Motivation and Mindset: What You Need to Fully Develop Your Potential"
Saturday, October 21: a placeholder saying other events will be added – stay tuned!
Saturday, October 21:  5:30 PM: Trainer Q&A: "How Peloton Can Change Lives"
Saturday, October 21:  7:00PM – evening event
Tickets are set to go on sale at 10am (ET) on Thursday, September 21st (4pm Berlin time) and can be purchased at the Peloton on Tour landing page.  The Private Roof Club. Address: Mühlenstr. 78-80, 3rd-5th Floor, 10243 Berlin showroom will serve as the main hub for the events.
Ushering in a New Era
After the pandemic put a sudden stop to Homecoming in 2020, and people came to the platform in droves, Peloton satiated the Members craving for a big Peloton party with virtual events. Now, three years later, Peloton is making a big pivot away from a central event and moving toward smaller local experiences with Peloton On Tour. 
Instead of one big event at Peloton Studios New York, or even one big global virtual event, the fitness company announced in June that they're taking the party to five different showrooms across the globe. 
Peloton On Tour is meant to provide engagement on a local level for both Members and Non-Members alike, and to help reframe Peloton's expensive showroom spaces from equipment sales rooms to places where people can meet and experience the energy of Peloton together.
Up Next
Berlin marks the fourth in the Tour with ONE more stop to go:
London, November 30 – Dec 2
As a reminder, details are being kept under wraps and won't be released until 31-days prior to each event, with tickets going on sale 24-hours later, via a dedicated link.  Want to know more about Peloton On Tour?  Check out their landing page here.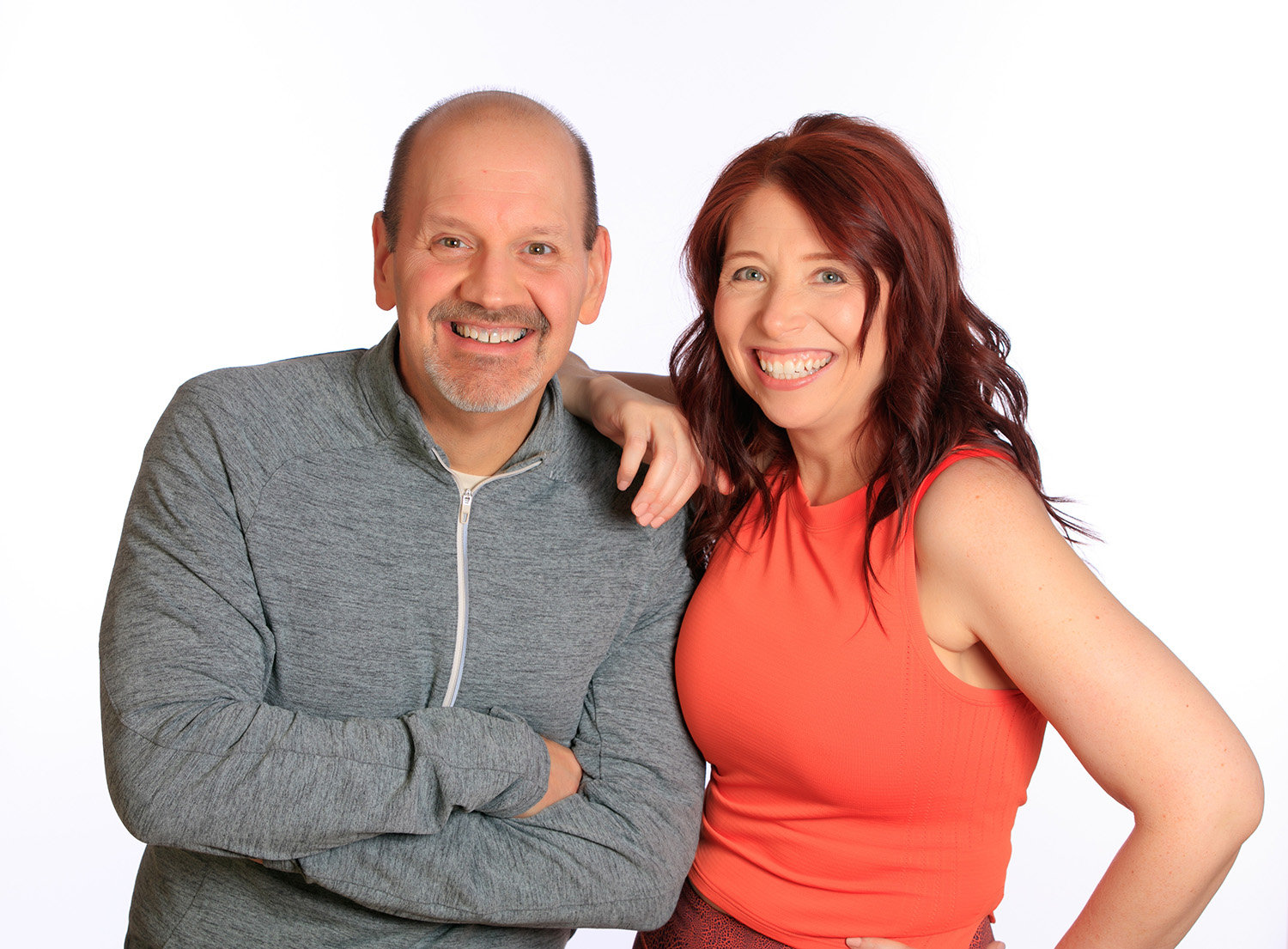 Subscribe
Keep up with all the Peloton news!