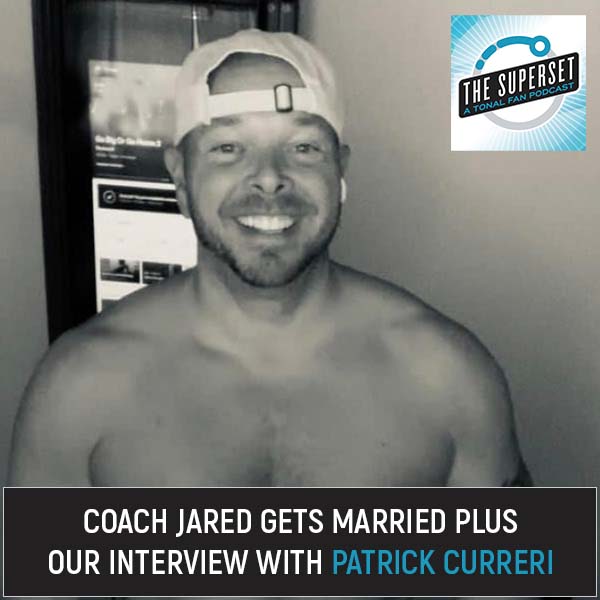 Coach Jared Gets Married Plus Our Interview With Patrick Curreri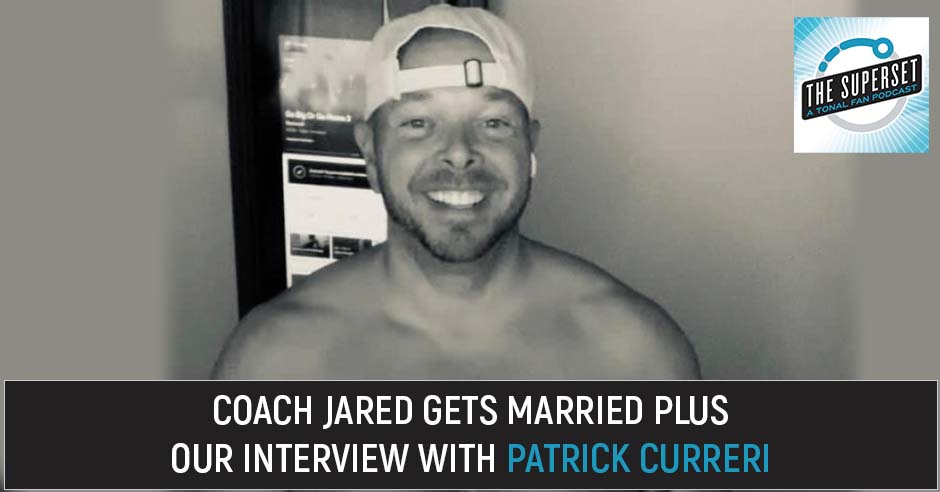 Episode Description: Coach Jared got married.
Pablo's burlesque doc gets distribution.
And it was nominated for a WOWIE Award.
Tonal celebrates the opening of a store in NYC.
New Tonal gear is available for purchase.
Tonal T-Locks are back in stock.
There are updates to the Tonal Community Calendar.
Tips for a stylish home gym.
Beats Pro earbuds can pause your Tonal workout.
Lots of new content including Upper Body Push, Straight Up Arms, Naptime Tune Up, and more!
Upcoming Tonal Talks:
May 18 – Science of Recovery
May 25 – Strength Made Them
Book Club – My Friend Fear by Meera Lee Patel
There's a Spring Sports Challenge.
Kate caught her family gathering 'round the Tonal.
Joe Wetterhahn is looking for people to take a class for Cerebral Aneurysm/Stroke Research.
All this plus our interview with Patrick Curreri!
—
Watch the episode here
Listen to the podcast here
Coach Jared Gets Married Plus Our Interview With Patrick Curreri
Maybe we should talk here about we are doing a little field trip. If anybody lives in the general vicinity or has lots of miles and they want to fly to St. Louis for no particular reason. We are getting together with the readers and our other show. We are going to spend the day and go to a concert where I work. You get to see where I work. If you like your Yacht rock.
Sail rock as people call it.
Most people say Yacht rock.
People are going to ask, what is Yacht rock? We get that a lot.
Google Yacht rock because it's got a funny backstory but it's a subgenre of soft rock from the late '70s, and early '80s. Like Kenny Loggins, Michael McDonald is the big names from that. Steely Dan gets lumped in. This is like an evening of that kind of music, so you are going to get Firefall and Orleans, Pablo Cruise and Player, Baby Come Back, Walter Egan, Magnet and Steel. All of that, just an evening of hits, people pounding through big, giant hits of that era. We got a suite, and there will be food and beverage. There will be all sorts of fun stuff. If you want to go, let us know. We would love to have you. I mean, it cost money but it's not a crazy spend.
It's $90 for the suite that includes food and beverage until it's gone. If you are interested, how we are counting it is once you've paid via Venmo, then you are good. You are all in. We've got about twenty spots left, so feel free. We would love to have you. It would be so much fun.
What to pre-tell do you have in store for people?
Marriage, we are going to talk about the latest instructor to get married. Pablo has some amazing news we have to hit on, and there are the friends and family event in New York City. We've got to talk about that. New Tonal gear. There are all kinds of updates on the community calendar and tons of new content.
Before we get to all that shameless plugs, don't forget we are available on Apple Podcasts, Google Podcasts, Spotify, iHeart, and Tunein wherever you find podcasts, you can find us. While you are there, be sure and follow us so you never miss an episode, and maybe leave us a review if you will be kind. You can also stay up to date with us throughout the week between episodes at Facebook.com/supersetpodcast. You can watch us on YouTube. If you go to YouTube.com/theclipout, the name of the other show, all of our episodes live there, and we love to have you to. There's all that let's dig in. Shall we?
—
Coach Jared got hitched.
If that wasn't enough, great news for you, they are expecting a baby, and it's going to be born in June. Congratulations to the beautiful couple. I'm laughing because there are so many good pictures from the wedding. Everyone looks amazing, healthy, and happy. They had a donut bar. I love the donut bars but it doesn't seem very fit.
He's allowed to cheat day. Can you cheat on your wedding day? Let me ask my ex-wife.
Absolutely gorgeous pictures again. Congratulations. It looks like a beautiful wedding.
Some fun news from Coach Pablo. Not that getting married wasn't fun. I don't want someone to read into that statement.
Like a different kind of a different. This is so exciting, though. You might remember several months ago, we talked about Coach Pablo being in Boloney, which is queer male burlesque. It's a show, and there was a documentary, and this is so exciting. The documentary was picked up by four North American distributions by Gravitas Ventures. They are slated for a wide digital release on June 7th, 2022. Coach Pablo will be posting where you can see this, and it will be coming on VOD platforms soon.
It also got a write-up in deadline Hollywood, which that's a big deal.
Deadline is a very big deal. It's so exciting, and there's Coach Pablo.
It also won an award.
They were nominated for an award. We think they are going to win. They were nominated for a WOWIE Award. You can cast your vote and do it every day, once a day until Sunday, May 15th, 2022. That's when the winners are going to be announced live from RuPaul's DragCon main stage. You can use the link to vote once a day, let's all vote.
We were watching television as we want to do. You saw a certain someone in a commercial.
I stopped dead. It was Coach Paul. He's right there on TV. He was so cool. He was doing an ad. What's funny is we never watch live television ever. It was a fluke that happened to pop up, and we saw it but how cool is that?
Now we've got to figure out why he's labeled as a fitness instructor instead of a Tonal instructor.
Why it doesn't say Tonal? I want to know. The inquiring minds want to know.
It was on CNN. It's probably running on all of those sorts of networks.
If you can't lift your own body weight, you don't belong lifting any other weight.
Click To Tweet
Other people chimed in and said they had seen it before. Probably were late for the game because we don't watch TV live.
If you do watch TV live and you watch new stuff, maybe keep an eye out.
It's cool to see our coaches out there. I love it. Congrats to Coach Paul.
—
Tonal had big friends and family events in New York City.
In one of the showrooms in Tonal and Coach Woody was leading a twenty-minute workout. You could come in just for the workout. You had to sign up for that or sign up and say, "I'm going to be there but I'm not going to be doing the workout." It was a very community event. How exciting and up on the screen, Kate went live in the Official Tonal Community and walked everybody through the space, which looks amazing, by the way.
Our last guest, Alon Nager, was there.
He was showing pictures. He got a picture with Coach Woody and a bunch of the people who were there, and he got a picture with Kate, of course. It looked like a lot of fun, and they had a balloon that said, "Be your strongest," there. I'm pretty jealous. I wish we could flit off to New York anytime we wanted, Tom.
Maybe one day.
—
There is new Tonal gear for people.
It's Tonal's first capsule collection, and it's with Sweaty Betty. This is a very big deal. Plus, I don't know if anybody else out there noticed but there was Tonal jewelry. I had not noticed that before. Maybe it's not new, and I had just missed it but there's the little tiny Tonal carrot up thing, and you can get that on a necklace. There were words that you could get. It looked really cool. All of the stuff looks beautiful.
Now they need earrings of little guy front, little guy back.
Maybe save that for Halloween. They are going to look like skeletons.
I'm like, "I don't think it would really be amazing."
It would be amazing if they made it. It wouldn't be amazing to wear but there are all kinds of really cool stuff there. I want to buy one of everything.
That would be good cufflinks, especially if you are a coroner.
Kate, we would like to get little guy front and back cufflinks. You will wear them all the time. Right, Tom?
I did work in the morning for a while.
—
A reminder that the T-Locks are back in stock.
The thing about this is they ended up selling out real quick.
By the time you read this, they might not be.
This was April 29th, 2022, it's got posted. We are not recording until May 8th, 2022. It might already be gone. Tom is pulling it up. Are they in?
They are still in stock. I was right. Mark this on your calendars. I was right about something.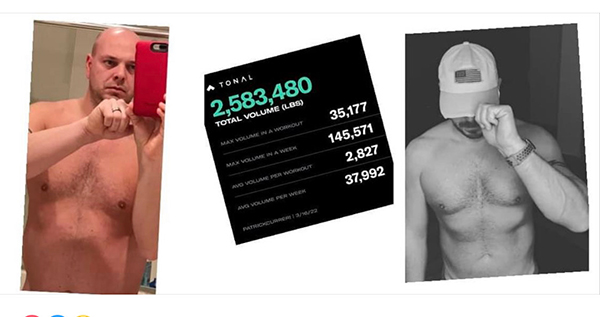 —
The community calendar has been updated for people for the month of May.
We've got events for Tonal Moms, Tonal Dads, the Tonal LGBTQ+ Allies group, and the Tonal XXL Community all up on the May community calendar, all kinds of events. You don't want to miss these. You want to be sure and check these out. It's always over in the Official Tonal Community, so you can make sure you are connecting there.
—
Tonal had an interesting blog post about five tips for designing a stylish home gym.
I was perusing as I do. This bog stood out to me because they have all these pictures of beautiful workout spaces, all equipped with an amazing Tonal. It made me want to start from scratch in our room. Back when we've got it, it was amazing then. Do you remember that?
Yeah.
I feel like we need to start over.
Now that I work out, I messed it all up.
I feel like now we need a statement wall. We need a wall behind the Tonal that stands out and puts the focus on the Tonal.
For the two people that touch it in the house.
Lots of great ideas in this article, though.
—
Ginger Mahoney posted in the OTC something that might or might not be new information for people about Beats Pro earbuds and your Tonal.
I have been using my Apple Watch for a while now. One of the things I love about my Apple Watch is being able to use it for turning the weights off and on, shuffling through the music, and things like that. I was not aware that your Beats Pro earbuds, if they click the button, it pauses the program. That's awesome. If, for some reason, you need to pause like the kids come down and interrupt you, you need to stop the clock or whatever is happening.
You got to pee.
You never know.
You get a delivery, probably your new T-Locks and little guy front and back earrings and cufflinks.
You've got to hop up and get those at the door. You don't want to miss out.
How are you going to pause it? You just poke your buds.
—
There is a plethora, if you will, and you will have new Tonal content.
New quick fit. We've got an upper-body push by Coach Jackson. It's an entire upper body workout in only ten minutes. There are quick-fit, straight-up arms. That's another all about the arms eleven minutes. We've got a quick fit, self-care sprint with Coach Amy. This one is a short but fast-paced workout, fourteen minutes full body. This is one of my favorites. The nap time tune-up with Coach Amy.
Do I get to take a nap? I'm in.
No. This is like while the kids are taking a nap.
That's bait and switch right there.
There's always something to look forward to as far as self-development or building your body.
Click To Tweet
That one is another full-body, thirteen minutes energy for moms. This one is another full body in fourteen minutes. This one is a high intensity that emphasizes deep core work. The last two from Coach Amy are both good. They are safe for expecting moms. We also have new yoga backbend basics with Coach Francis.
Backbend?
Yeah, doing a backbend. Are you a little scared?
A little bit.
You need to do it. I'm sure you could do it. It's only 32 minutes of trying to bend your back. You will be fine. Bar Bootcamp with Coach Francis, twenty minutes, full-body and new mobility, morning mobility with Coach Nicolette, fifteen minutes, full-body. Waking up, new recovery with Coach Francis, all levels, lower body, eleven minutes, and then another new quick fit, lower pole with Coach Natalie, lower body, thirteen minutes. Lower body lifts off with Coach Trace's lower body for twelve minutes, and then more new yoga. Yoga for everyone with Coach Nikki, 23 minutes, rise and flow with Coach Jake, 14 minutes, new mobility with Coach Allison, this one is upper body. New recovery with Coach Gabby, sixteen minutes of full-body. Meditation, these are some of my favorites. Good night gratitude. This one is from Coach Jake, nineteen minutes. Lots of good stuff.
I think of that like he's doing the whole class in the rhythm of Goodnight Moon, goodnight gratitude.
We have to ask him about that.
—
There are a couple of new Tonal Talks upcoming to check out.
Both of these look really cool. One is called the science of recovery, and it is with Christian Hartford.
He has letters after his name, so you all learn from him.
You already know you are going to get good information because there are letters there.
I'm going to add letters to my name.
Are you?
Yeah. Like he CSCS, I'm going to be like ZZZZ.
I thought you were going to say the top.
No, like it was boring people.
You are putting people to sleep. Sometimes when you get going on pop culture stuff. This talk is all about the science of recovery. A lot of us tend to overlook recovery. Maybe we don't stretch as much as we should. Maybe we don't do the foam rolling and things like that. I'm really looking forward to this. This takes place on Wednesday, May 18th at 7:00 PM Central Time.
Also coming up is Strength Made Them.
This one is what I'm also very excited about because this is a talk from all of the community members, not all of them. This is going to take place on Wednesday, May 25th, at 7:00 PM Central. That would be 5:00 PM, Pacific. This is highlighting for community members talking about their stories and how strength made them specifically.
We have a new entry for the Book Club, My Friend Fear.
I am not sure what to think of this book. Kate said she was a little skeptical of it when she first saw it, but now, she's super into it. It's by Meera Lee Patel. It's geared towards somebody who feels like they are on the brink of something great but that nagging voice in your head keeps pulling you back, and then it helps you get past that. I'm curious about this one.
—
We have a new Tonal spring sports challenge.
This is going to be the challenge for the month of May. There's going to be 2, 2-week groups of programs put together. The first one is with Coach Nikki, it's intermediate unstoppable strength and sweat program. For the second 2 weeks, you are going to move over to Coach Trace and his advanced muscle buildup program. The idea is that you are going to get a lot of focus on getting your running on course. That's why it's a spring sports challenge. This is going to help you get back up and running. Coach Nikki is going to give guidance on how to take safe strides, and then you will go through the program. It's eight days, then you will switch over to Coach Trace. That's where the muscle buildup. It's basically going to pair up running and golfing, those two focuses.
Is there a lot of running and golf? I'm not familiar with it.
Not running in golf but there are a lot of people who run. There are a lot of people who golf, and there are a lot of people who do both. The idea is that it's a spring sports challenge, so it's getting you ready for spring but it's also doing it in a fun way using programs that obviously Tonal put out, and you should be a lot more excited about, Tom.
Keep in mind. I know nothing about sports.
It's going to be kind of a fun mix of adding 2 together to put 1 out.
—
Kate had a fun post about what happens when the households get together.
She had a picture, and there were four people in front of the Tonal, all doing a Tonal workout.
I think worshiping their Tonal.
They are doing that fun ISO squat hold.
She's like, "This machine paid for this house, and you will show some damn respect."
Worship my Tonal.
"Bow down before it or get out."
—
Finally, Joe Wetterhahn had a nice post.
On a much more serious note. One of our Tonal family, Trapper Sirlees, posts inspirational videos all the time in the Official Tonal Community. Sadly, his wife suffered a severe neurosurgical emergency on Easter. She's been in the neurosurgical ICU since then. She's had several emergency procedures. What we are hoping is that you will read this, and you will send support to Trapper and his family, lots of people have been posting a burgundy ribbon for cerebral aneurysm and stroke research. They did that in the last weeks of April to show support. There are many ways that you can show support beyond that by sending messages or maybe donating to the cerebral aneurysm stroke research. There are a lot of things we can do out there but most of all, send your love and support to Trapper and his family.
—
Joining us is Patrick Curreri. How's it going?
It's going well. I'm so thrilled to be here. Thank you for having me.
We are excited you are here. I like to always start with these interviews and find out your background. When did you first come across Tonal, and how did you decide, "This is for me?"
My husband, Joe, is the techie between the two of us. I'm happy being as unplugged as I can be but he needs the latest and greatest technology. He was the first to pick up the Peloton and other physical fitness toys. I rolled my eyes at it skeptically. It was sometime during the pandemic. It was early 2020. He and I had both recovered from having a COVID-like illness back then.
There wasn't testing but we were pretty ill. Not long after that, I came across a pushup challenge and thought, "I want to get my strength back. I want to get back into shape." I tried to do the push-up challenge but I couldn't even do one pushup. It was around the same time that Joe had found this cool new gadget. It hangs on the wall and miraculously causes you to build muscle. That was July of 2020.
Joe ordered the Tonal. I had forgotten all about it because there were shipping delays due to the pandemic. At some point in November 2020, this thing shows up. I wasn't excited about it. Had I known now what I knew then, I would have been calling Tonal every day and looking for it but that wasn't the case. I saw this new thing hanging on the wall and walked past it.
It was collecting some dust. He had used it a few times. I tried the pushup challenge again and couldn't do it. I could not do one pushup. I said, "We have this thing hanging on the wall. If it's there and not pulling the house down, it can't be that difficult. I'm going to try to do something with that machine for 30 days before we send it back." I did the assessment, and it was rough.
When I was done, I laid down on the floor and fell asleep.
I have never seen anybody do that after working out. He was right next to the Tonal and fell asleep on the floor. I was like, "What the?"
The official Tonal community is one of the most supportive communities.
Click To Tweet
I do that too. Our boys are about eleven years old. Before they came along, nap time was part of my regular routine.
I had this whole collection of pictures of my youngest son, Brian, when he was younger, sleeping anywhere. He would fall asleep in a grocery cart or upright laundry baskets. I have one of him falling asleep at a hockey game. He could fall asleep anywhere.
It wasn't when he was little-little.
After the first assessment with Tonal, I had nap time myself for about two weeks. I walked past it again until about Christmas time. I had already realized that it was a useful tool. I just wasn't prepared for it yet. I tried it again, and my strength score was somewhere in the 170 to 200 range, which for someone of my size was a little low but I thought, "This thing is either right or wrong. One way or another, I can get stronger or I could get weaker, so let's see what this can do."
I committed to 30 days of sitting in front of the Tonal, and some of it was meditation or yoga. I then discovered Coach Francis, Gabby, and Barre. I can't dance. I didn't get the dance gene but here I was. I looked like a fool practicing these ridiculous barre moves but it saved my life. All of a sudden, I was able to do things I hadn't been able to do for years.
I'm suddenly deadlifting 120 pounds, which going from not being able to do one pushup to that kind of weight felt like a real accomplishment. Six months after using Tonal, I was able to pick up the boys and run around the backyard. It's priceless. Now, my goal has changed. Every year, I'm expected to pick them up at some point regardless of our age. We will see how this goes.
You better keep training.
I plan to. Our friend, Michelle Kenyon-Young, who we all know and love in the Tonal Community, introduced me to Oculus Supernatural Boxing, so on top of Tonal, I have this to occupy my time. I mean, nobody is eating here. Laundry isn't getting done. The dogs aren't getting fed.
Nobody is going to say anything because you learned how to box.
Coach Pablo says that a lot. He says when he learned how to box, people stopped trying to fight him. If the kids come up to me now and ask me a question, I like to think I'm approachable but maybe they won't ask the same question the same way they would have if I weren't so strong. Don't get me wrong. I'm not trying to intimidate my family.
You are not above it either.
I'm not sorry about it. Talking about how this journey started, I went from being completely out of shape to a body-positive certified trainer. If you had told me a couple of years ago, "In a few years, you are going to be training other people on being their strongest," I would have laughed, and everyone around me probably would have cracked up hysterically. It's wild what Tonal has inspired me to do.
When you were younger, did you workout? Were you a person that had athletics in your life or did you do other things that were active?
I did play a little bit of basketball. It wasn't anything professional. For my husband and me, the gym was our gay church. Like so many other people, we exercise about every day in our late 20s or early 30s. When the boys came along, all of that stopped. Suddenly, you have twin newborns who need to be cared for all the time. That's one of the things about Tonal. It's the efficiency. If I had this device hanging on the wall when they were born, I may have never fallen out of shape.
When you were in the gym, and you were doing that in your twenties, I'm guessing if you were going that often, you were lifting weights.
It was mostly body weight. There was very little actual weightlifting happening. The trainer that I was working with at that time was very much about, "If you can't lift your own body weight, you don't belong lifting any other weight," and I get that. There's some truth to that. I was in great shape, and I felt great about myself. That was different. It's different working out at 25 than it is at 43. It takes three times the effort as everything else. There's not a magic pill as there is for some age-related issues.
That's where my advantage is. I didn't start working out until I was 50, so I don't feel like I lost ground when I do it now. I'm like, "Sure. That's what it feels like."
I'm like, "I will never be fast."
The thing is, in your twenties, if you are starting with what society considers an average body type, you could cough and develop abs. In your 40s, 50s, and 60s, it won't happen that way. I wish we could move from this pressure of we all having to look a certain way to everyone being their strongest selves. One of the things that I like to say to my clients and friends is your strongest day hasn't happened yet. It's true on so many levels for about 100% of the population. There's always something to look forward to as far as self-development or building your body.
What about the Tonal LGBTQ+ Allies partner community? How did that come to be?
In March 2021, we noticed that there were tons of LGBT folks in the Tonal group relative to the general population. It seemed like a higher proportion of folks happened to be on the rainbow. I had reached out to Kate, the Community Manager, and Coach Pablo. Others were doing that at the same time saying, "Can we have an LGBT group?" I don't want to say I've got approval because it wasn't an Official Tonal Community but they said, "Everyone can start their own group if they would like." A few of us got together and started the group. We started off with about twenty members. We are not that big. We only have about 400 members.
Given Tonal's growth curve, I feel like that's normal. It wasn't that long ago that the entire Tonal community had 400 people in it.
That's so true, and it's important to keep that in context. Also, the engagement level is ridiculous. Out of our 400 members, we have over 300 that regularly engage on different topics and comments, which is huge.
It's hard to keep people involved like that. It's so easy to join a group and then never interact with it.
It is common, and honestly, when I see posts like, "I came out of the closet. I'm so glad I have this space to talk about it," within the context of fitness, that's why we are here. That's the reason why we started the group and why we are so happy to see it expand and gain a little bit of growth.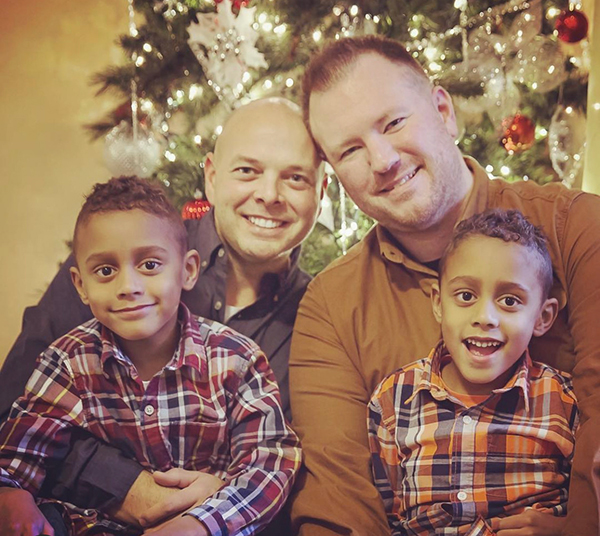 That's interesting when you talk about someone wanting to talk about having come out of the closet because it's easy to forget. The LGBT community has become so vocal and mainstream that it's easy to forget that there are still people out there who are in the closet and don't feel comfortable. In a lot of ways, that seems like an antiquated notion from years ago but clearly, it's not.
You don't have to look too far to see why it's important for us to continue gathering and speaking out. Even within the OTC, the Official Tonal Community is one of the most supportive communities on Facebook. I'm not crazy about Facebook, to begin with. I'm there for Tonal but when we post about LGBTQ issues or about the group, there are always at least a few negative comments. It reinforces why we need to be where we are, be here and show presence.
I'm glad you are there. I'm glad that people have a community they feel safe talking about things that they know other people are going to understand. That's not something I have ever had to struggle with understanding but all of us have in our own ways. Like me being a woman, there are always things that men are not going to understand. We all experience it from our own viewpoints but there are some things that not everybody gets, so it's good to have those places where you can talk about it.
That's so true. Honestly, that's one of the reasons why I started the interview, my monthly session by asking some questions of one of our members. Our first guests were Kate and Morgan because it was important for me and for the other group members to hear from the person that manages all of this community. In our second month, it was Dr. Liz and Coach Allison, the two very important women in the community whose voices should be elevated. Talking about LGBTQ issues coming from a queer perspective as a woman is so rare in the fitness community, so to be able to have that voice is an amazing feeling.
Regarding the community, you asked how we develop the LGBTQ community. Coach Pablo is a big part of it because he is who he is and is an amazing human being. When Tonal decided to make us an official subsidiary of Tonal, they gave us Coach Pablo as our designated coach, which is exciting. It's nice to be able to work with him closely at about everything.
It's like when you start a group in high school, you need a faculty advisor.
He is the adult in the room, which is frightening. He would be the first to tell you.
He is the best. He's so funny. I love him so much and his sense of hor. He works people so hard. That smile and energy are deceiving. He will kick your ass.
He does, and you get rolled into this. I did one of his pride workouts. He starts off like, "Let's do this dance." All of a sudden, I'm getting heart rate monitor messages from my watch that I'm about to die, and he's still on screen smiling.
The app on your phone is notifying your husband.
It's like, "Joe, go check on Patrick immediately."
Kids are counting their inheritance. They're like, "Keep it up."
They are like, "He spent it all on the Tonal. I'm curious. What was the process like going from an unofficial group to an official group? Did they reach out innately or were there other groups you were competing against?
There is a Tonal gay group but it's not as inclusive, and that's fine. It's a bunch of men who wanted to get together to talk about gay issues, specifically for gay men. This was meant to be more of an inclusive community. I don't want to say we were competing with anyone. I'm not in a paid Tonal position but I do have other partner communities of volunteers that are so fun to work with. We have Tonal Dads and Tonal Moms. I love the Tonal XXL Community because it's my go-to for modifications on workouts. If there are things I can't do, there's Coach Natalie at the XXL Community telling me how to do something in a less painful way.
These other partner communities are so important. Tonal Dads have thousands of members. Dads working out has a different set of challenges. It's the same thing with Tonal Moms. You are juggling everything and trying to work out. It was part of a general outreach mission, and I try to spread the official Tonal message whenever possible, which is easy to do because I believe in it.
It does make it easy. I agree. I'm also curious. Whenever you say it's inclusive, I can't help but notice that the name of the group is Tonal LGBTQ+ Allies. Does that mean that anybody who is supportive can join or do you have certain criteria you need to meet to be part of the group? How does that work?
I will say no one has presented a letter from an attorney demanding to be let in. If they did, I'm not a Tonal employee, so go ahead and send it The truth is anyone who believes that no matter who you are or who you love, you belong is welcome to join. That's the definition of an ally.
That's a good message to send because I know someone who's not on that spectrum. I would see a group like that and be like, "They want their own space." I don't want to crash your party. I've got to respect it.
That was my interpretation too. I thought, "You have a space, and that's your space, and that's okay." It never occurred to me until I was hearing you talk about inclusivity, and then I saw the allies. I put two and two together and I'm like, "Maybe I have been misunderstanding that this whole time."
That's a great distinction to make. We need allies for no other reason just to have that number behind us so we can continue moving forward in our mission. One person reached out and said, "I would love to join. I'm an ally. I feel like I am a straight White heterosexual male, and I don't want to cramp your space." I respect that consideration but we certainly appreciate anyone who believes that no matter who you are or who you love, there's a place for you. That's who we want.
That's wonderful. I appreciate that. You will be seeing my request soon.
We will certainly approve it. Any Tonal member is welcome to join us.
As one of those cis straight guys, I'm like, "There are plenty of spots for me. I don't need to make somebody else feel uncomfortable with my presence if that's what would happen."
One of the most popular Tonal posters is Trapper. If you have been in the OTC, you have seen his videos. He joined the group as an ally and randomly posts videos saying, "Tonal LGBT folks, I want you know I'm thinking of you today. Have a great day," and things like that mean something. It helps build the overall community as well as gives us a little bit more support.
I'm curious. Besides the community, which is amazing, what is your favorite thing about the Tonal?
Rotational movements really do make you feel like an athlete.
Click To Tweet
I am a huge fan of efficiency. You can't beat that with a Tonal. The fact that I can get a workout done and out in 22 minutes and feel in pain after I finished it is amazing. I like the programs over the workouts because there are moves that I would never do on my own that I'm forced to do in the programs. I love the rotational movements because they do make you feel like an athlete. I would never do a rotational chop on my own if I didn't have to.
I wouldn't even know where to go with the gym to do that. I would be like, "What are these machines? Which of these machines could even accomplish that?" I would be too scared to even figure it out.
If you try to do it with dumbbells, you would end up with an impingement in your shoulder. You can't do it, so this idea of prevention of injury and developing muscle as we are getting into the 40s and 50s is too impressive to pass it up. Things like the Brettzel, I have never heard of the Brettzel, and I'm a trainer now. I did this because of Tonal. I have also seen the Bulgarian split-squat but I would never do it unless forced to in a program.
Everyone feels that way but they are so good for you.
It's the same with Brussel sprouts.
I love Brussel sprouts.
If you want to talk about food, that's a different issue. I would say Brussel sprouts are horrible. A Big Mac is good for me because it makes me feel better. I'm a radical believer in food neutrality. That has been part of this journey as well. I eat everything. I don't track calories. I don't stop anyone from doing that. I do have clients that are set on their macros and making sure everything is right but I do believe in radical food neutrality. You say Brussel sprouts, and I get a little queasy inside.
I get that, and my problem with that theory is that I don't have a good sense of eating what I need to eat and keeping the stuff that's unhealthy in large quantities. I am not good at keeping that to a decent, human healthy quantity, so therefore, I have to drag it because if I don't, it's not good. It's not pretty.
Food is a new religion. If you say anything about food, there's somebody out there that's like, "You are doing it wrong. How dare you force your food beliefs down my throat?" It's like, "It's how I eat."
Tom says as the weirdest eater ever.
What have you eaten that's weird?
I have eaten the same three things over and over again because that's how I do it. I don't like fruits or vegetables, so I eat zero fruits or vegetables. The way I get any is I found out that tomato sauce counts as a vegetable, so I eat a lot of that. I know people that love tomato sauce will probably hate hearing this. It's got to be the RAGÚ traditional or the stuff that has no chunks of anything in it. I don't want any chunks. Certain textures also weird me out. If it's something slimy or there's something crunchy in the middle of something, I don't like that. It's weird.
He doesn't even like fruit pie because it has fruit in it. He won't eat it. Anything with vegetables in it, he won't eat. He only likes separate foods.
I don't like my food to touch. I don't want the juice from one thing on another thing. It all has to be separate.
When we say weird, we mean very particular but he's also not a complainer. If we go somewhere, he figures out things he can eat. He's not like, "Everybody revolves around me."
I'm like, "I'm the weird one. You guys make what you are going to make, and then if I'm hungry, I will get something on the way home," which I have done. I don't think you and I have done it but there were times when I've gone to a fancy restaurant and stopped for dinner on the way home because there's nothing there that I could get down. I order something cheap, move the food around the plate, eat the bread, and then on the way home, we get something.
I love the order something cheap part.
I'm not going to eat. I would be like, "What's the cheapest thing on here?" I will swish it around a plate. I can't tell you how many times we are at a fancy place, and they bring out some weird appetizer, and I don't know what it is. To Crystal, I'm like, "Eat some of this, so it looks like I did."
I have to eat part of mine and part of his so he feels more comfortable.
If she eats all of hers, I will swap them, so it looks like I ate mine.
I'm the picky one. He's like, "I'm sorry I asked."
Can we dig into this a little bit more? When you stop for something else because the dinner meal was terrible, what is that something else? Where are you stopping?
Previously, it would have probably been fast food but we have been doing MedPro and that has been very successful for us. Previously, I would have stopped at Burger King or something on the way home.
I'm a big fan of fast food.
I don't like McDonald's because they put those onions on the burger. Even if you ask them not to put them on there, it's still on there half the time or one sneaks through. That's the worst. When you think you got a clean burger and then there's a straight onion sliver in there, it sneaks up on you. You cannot sneak it by me. Everybody is always like, "You won't even know it's there," which first off, I'm like, "That's a waste of money. If I don't know it's there, then why did you bother to put it in there? That's an upcharge for no reason." If you take it off and you miss one, that's the worst.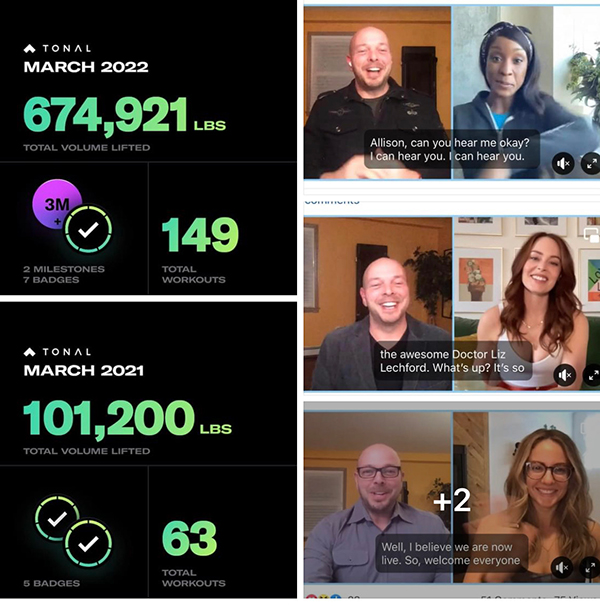 I love the frugality. My most expensive clothing comes from Old Navy. I have been known to wear the same flip-flops for seven years. It's beautiful.
I wore the same coat my mom bought me when I was in college. I finally threw it away when we started going out. I was like, "I can finally let this go. I had it for 25 years. It will be back in style soon."
Nowadays, there are people who will pay for that stuff. There's a website for that.
He's too lazy to sell it.
It's work. Let's not forget. I'm the guy who fell asleep after taking the assessment. I'm lazy on a lot of levels.
He's like, "I opened a whole can of worms here."
I love the analogy you made to food being a new religion. It's so true. Honestly, it makes me a food atheist, which thrills me.
I am too for the most part. I don't care how people eat. I know what works for me but I know what works for me might not work for somebody else, so I don't get mad when somebody is like, "That sounds insane."
I'm with you. I tried the yo-yo dieting for years after the kids came like everyone else. I have done keto. I have dropped a whole bunch of weight, and it works great for a little while, and then I found this and that. I also struggled with body dysmorphia, so that can easily translate to other issues with eating. I stopped tracking everything, ate intuitively, and understood that food has no moral value. It's neither good nor bad. That has been life-changing for me. It frees up so much time in my mind.
Earlier, you said you liked programs over workouts. You also said that you've got into Tonal with the barre workouts. Do you do other content? You mentioned meditation. What else do you do?
My morning routine is I do my program workout, whatever it is. Right after that, I follow that up with yoga. Sometimes, it's short. Sometimes, it's long. It depends on the day. I save the evening for barre and generally some kind of meditation. I'm also somewhat of a Peloton fan. When I'm away from my Tonal, I like to do the Peloton strength workouts. I follow that up with meditation as well.
I'm doing at least three activities a day. I know that sounds excessive. I'm always careful about what muscle groups I'm working at. I don't over-train but for me, I can lose the habit very quickly. It's more important to me to get that in every day than it is to build the biggest muscle in the shortest time. That's my routine. I do try everything. The barre and yoga on Tonal are some of the best I have ever seen, at least in the virtual world. If Gabby and Francis can teach me how to plié, then that's something.
I can't do the dance cardio. It's a hard pass. I did it once by accident and felt like such an idiot.
How long was your nap after that?
It was a long time until I stopped hearing about it. Let's put it that way.
I felt so dumb and couldn't keep up. They've got nine steps that they slam at you and they are like, "Go," and I'm like, "What?"
To be clear, that's because of a lack of talent or being able to follow that type of direction. It's not because they don't instruct well.
I was like, "I can't keep up with any of this," so I ended up running around in a circle for twenty minutes.
It got your heart rate up.
I'm like, "This is not for me. I'm not doing this."
Unfortunately or fortunately, we have the virtual group workouts every Sunday in the LGBT group. We have done dance, and I pitied anyone who had to watch me on camera. It was sad.
I was glad I was not being watched. That would have been awkward. Do you have any advice for people who are new to the Tonal community?
Back to what I had said earlier, build the habit. Do anything you have to build the habit. Make a commitment to stand in front of your Tonal trainer for at least a few minutes a day, press the button, and do something. It can be mindless or as mindful as you want it to be. I would say show up and let the Tonal do the rest of the work.
Thank you so much for joining us. Before we let you go, where can people find you in all the places?
My best place would be Instagram. Its @Life.Improved.Fitness. It doesn't get any easier than that. I'm not a huge fan of Facebook. I generally respond to Instagram messages. I put up a story at least every day or two with something Tonal involved.
Thank you so much for taking time out of your day to join us. We appreciate it.
Thank you. It was a pleasure to be here. Remember, your strongest day hasn't happened yet. You guys have a great day.
You too. Bye.
—
That brings this episode to a close, until next time. Where can people find you?
People can find me on Facebook at Facebook.com/crystaldokeefe. They can find me on Instagram, Twitter or the Tonal leaderboard, @ClipOutCrystal.
You can find me on Twitter, @RogerQBert or on Facebook at Facebook.com/tomokeefe. You can find the show online, Facebook.com/supersetpodcast, while you are there be sure and like the page and join the group. If you have made it this far into the episode, you really like us. You should swing on by wherever you are getting your podcasts from and maybe leave us a review. That would be very helpful. We would appreciate it. That's it for this one. Thanks for tuning in. Until next time, keep lifting.
Important Links
About Patrick Curreri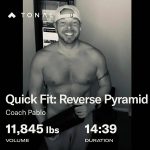 Certified Personal Trainer with a demonstrated history of building successful, results-oriented fitness and training programs. Skilled in Training, Management, Organizational Development, Cultivating Business Relationships, and Recruiting. Leadership professional with a clear view from the management level.
Love the show? Subscribe, rate, review, and share!
Join The Superset community today: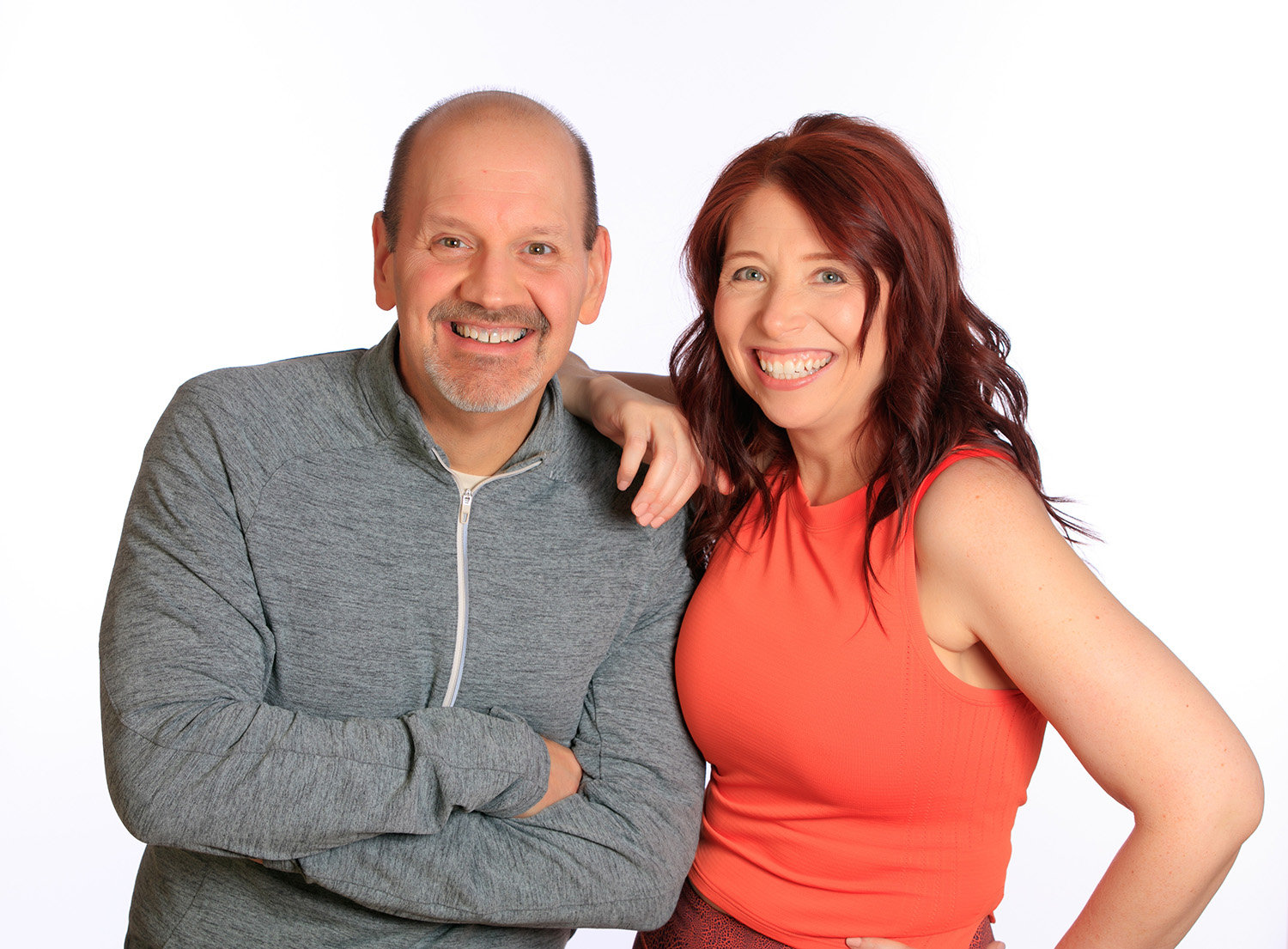 Subscribe
Keep up with all the Peloton news!