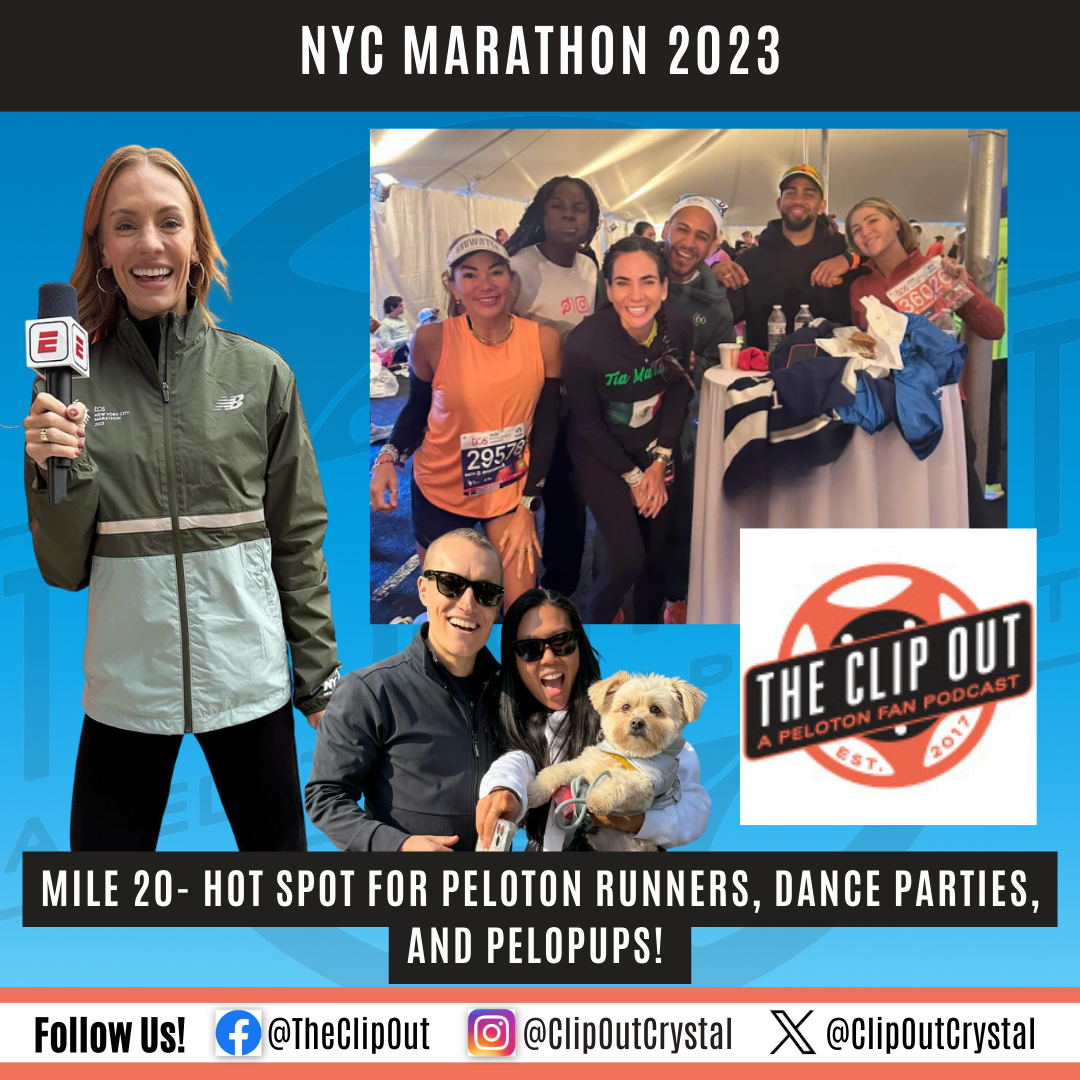 2023 New York City Marathon Recap- Peloton Edition
Attention sports fans! The 2023 NYC Marathon has come and gone- from the lows of sore feet and exhausted muscles to the highs of the finish line and the friendships- and don't forget the DJ John Michael dance party (ft. the Rayburn, Maggiacomo, and Wilpers Pelopups).  Our runners, and one broadcaster, deserve our congratulations!
Off the Tread and into the Streets
On Sunday, November 5th, a handful of our favorite instructors joined around 50,000 other athletes in the yearly 26.2 race, which passes through all five city boroughs and across five city bridges. 
Jeffrey McEachern and Susie Chan came from London, joining PSNY runners Rad Lopez, Mariana Fernandez, Selena Samuela, and surprise entry Tunde Oyeneyin. They were joined by fellow instructor Becs Gentry, but instead of hitting the pavement this time, Becs took a place in front of the camera, reporting for ESPN2.
Marathon Prep
View this post on Instagram
Reminding me "Welcome to New York" perhaps should have been someone else's song, Mariana and her fellow instructors, including Logan Aldridge, joined the New York Road Runners for a shakeout run. Expo buddies Jeffrey and Susie visited the Peloton booth at the race expo which let visitors make signs and try out the Tread. Veteran marathoner Becs offered some specific tips to her friends- and the rest of the Peloton running community.
View this post on Instagram
Tunde… we're sure she was preparing, but since she did it quietly, all we know is that she dropped a 30 min upper body strength class the day before.
The Race Results
Peloton Cheer Section
Have we mentioned the most lit cheer section in 26.2 miles? Cheer captain DJ John Michael invited his Peloton faithful in a reel a few days ago, and made it to a dance-off with the entire Wilpers family. The Peloton crowd turned up in force, having fully prepared- Ross Rayburn was out with his pups, as was Matt Wilpers. Logan, Denis, Camila, Nana Maggiacomo-Feeley (presumably with her dads), and more showed up for the Mile 20 party.
View this post on Instagram
View this post on Instagram
Even an ABC 7 reporter wasn't prepared for the excitement, looking somewhat lost and confused as the "Peloton peeps," as Joslyn Thompson Rule put it, swarmed the stop.
Pride and Recovery
View this post on Instagram
Selena's pride came in her first marathon post-motherhood, and in toddler Torin's "Go Mama Love You!" sign. (She also got the best look at our instructors, as a group, getting ready to start the race together!)
View this post on Instagram
Rad (unmistakeable thanks to his RAD LOPEZ top) was ready to "GO CELEBRATE," and threw a special shout-out to Tunde, saying "thank you for inspiring me day after day my friend."
View this post on Instagram
Susie found the end of the race "life-affirming," and warmed the hearts of the community by running, and finishing, with instructor and friend Jeffrey. 
View this post on Instagram
Not-running-this-time Becs had a blast as well, living out a dream of commenting her favorite sport. Will she do it again? We'll be watching!
View this post on Instagram
Mariana, in her third NYC Marathon (and, to my delight, wearing a custom Brittany Allen top under her long sleeved shirt), was thrilled to have PRed and run (significantly below) a 4 hour finish.
View this post on Instagram
However, it's possible the most dramatic story of the day was that of Tunde Oyeneyin, first-time marathoner, who managed to train in secret (though we did notice more running talk than usual!) She faced the camera post-race, looking completely exhausted- but glowing- and told us, "I just did the hardest thing that I've ever done in my entire life, um… I just ran 26.2 miles." 
While we're promised more of a story, and more of her realizations later, she let us know that she's never related to the feeling of giving up close to a finish line before. She's more of a person who goes into overdrive when she sees a finish line. Until the marathon- with three miles left she was ready to stop- but didn't. As of Sunday afternoon, she was hungry, thirsty, but too tired to chew and too tired to get up for a drink. We can't wait to hear more.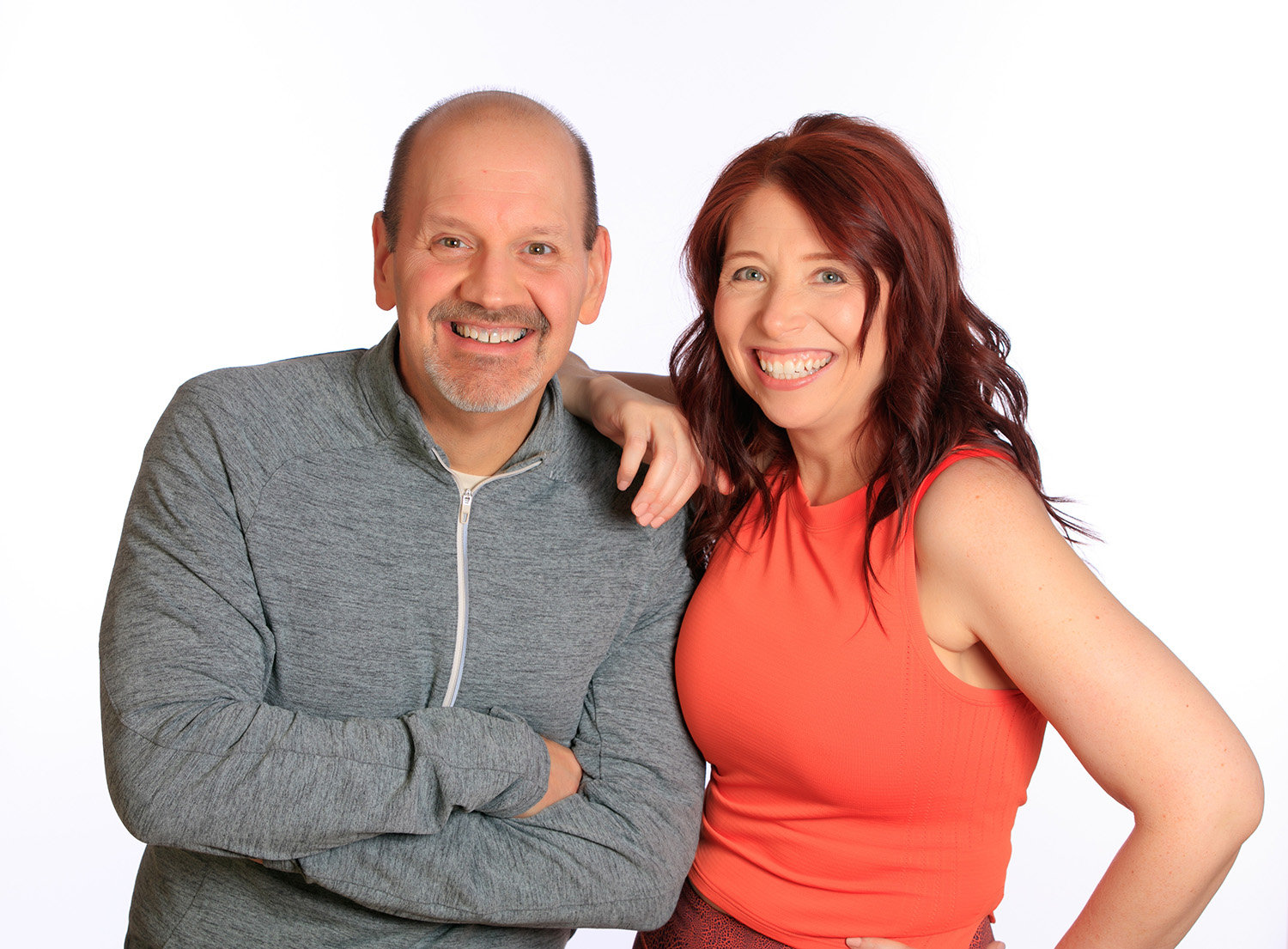 Subscribe
Keep up with all the Peloton news!