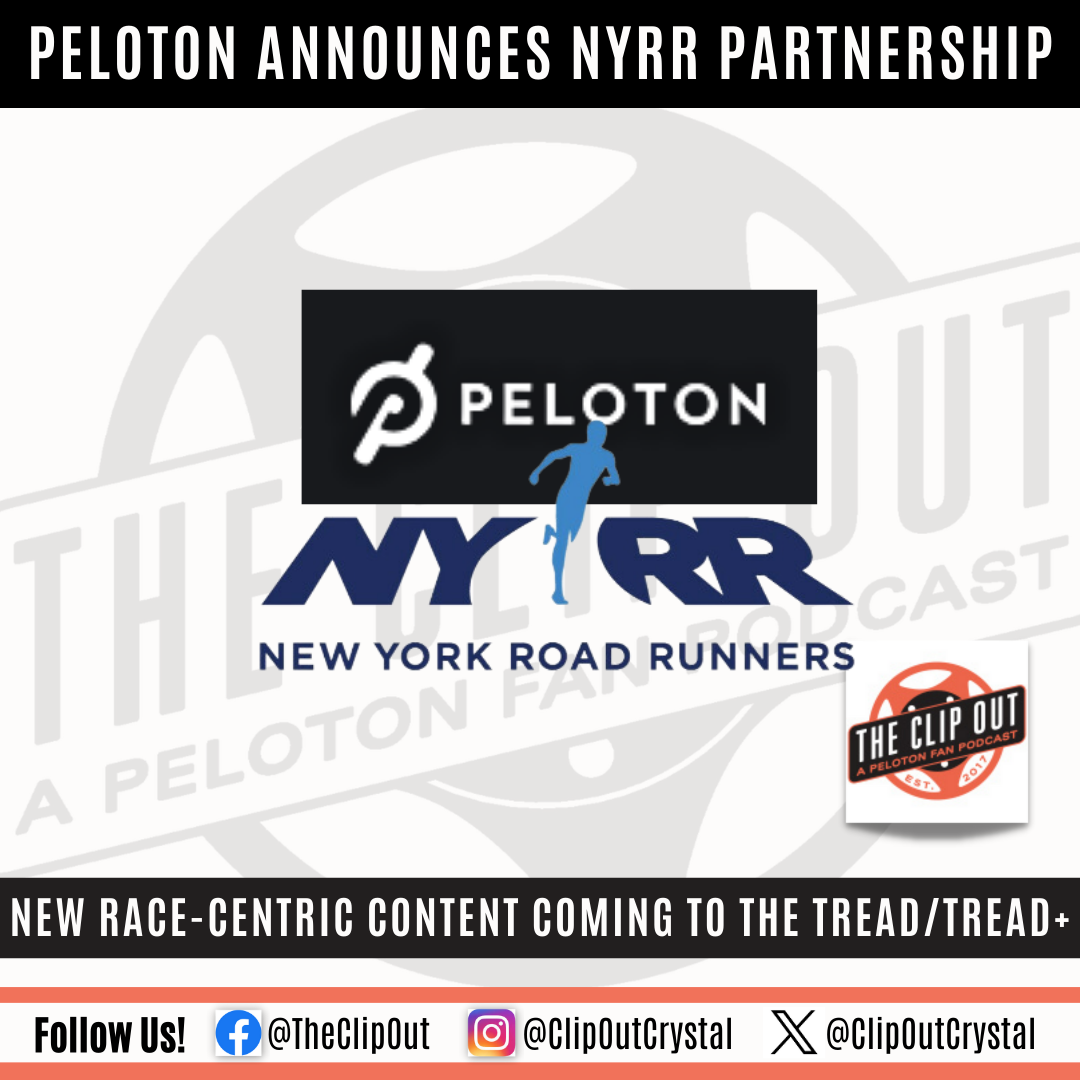 Peloton Announces New Partnership with New York Road Runners
This week at Peloton is brought to you by the word Partnership!
Peloton has announced a multi-year partnership with the New York Road Runners (NYRR), New York's premier road race organizer. Through this collaboration, Peloton Scenic and Outdoor content will bring the excitement of NYRR races to runners worldwide, with audio classes releasing in late 2023 and Scenic content launching in the spring of 2024 on the Peloton Tread/Tread+.  Peloton Instructors Rad Lopez and Mariana Fernandez helped usher in this announcement via a Reel on Peloton's Instagram channel.
View this post on Instagram
Becoming a Strategic Partner of NYRR through 2025 in the Digital Fitness category, Peloton aims to create motivational fitness content accessible to runners of all abilities. As a new Strategic Partner, Peloton will also activate around the United Airlines NYC Half and the RBC Brooklyn Half.
Creating Content for the Running Community
Christine Burke, SVP Strategic Partnerships and Runner Products, commented on the partnership, stating, "Connecting the world to New York's streets through Peloton's technology will help grow the running community and extend NYRR's reach." This innovative collaboration aims to bring the iconic race-course experience of NYRR races to runners everywhere.
With NYRR races consistently selling out at unprecedented rates and the TCS New York City Marathon being the hottest ticket in town, Peloton and NYRR aim to provide scenic running content featuring Peloton instructors. More than 50,000 runners will participate in the 2023 TCS New York City Marathon on November 5, and Peloton will create scenic running content incorporating actual course footage, a first for Peloton.
Unique features such as auto-incline will further enhance the experience, mimicking the feeling of bridges, for a truly immersive experience. Equally notable, Peloton's scenic content captured at this year's marathon will be available on the Peloton Tread and Tread+ in the spring of 2024.
New York Road Runners and Peloton: A Natural Extension of Brand Ethos
The partnership between Peloton and New York Road Runners is a natural extension of Peloton's brand ethos, supporting people in living their best lives. Peloton's Chief Content Officer, Jennifer Cotter, expressed enthusiasm for the partnership, stating, "We are excited to partner to provide our members and beyond with the very best in running and race training programming, at their fingertips."
Moreover, Peloton currently offers a breadth of programming geared towards runners and walkers of all levels, including outdoor walks and runs, strength, and yoga classes for runners, accessible on the Peloton App, no equipment required.
Peloton Instructors at the TCS New York City Marathon
Peloton Instructors from different parts of the world will run in the 2023 TCS New York City Marathon, scheduled for Sunday, November 5. Bronx Native Strength and Boxing Instructor Rad Lopez; Yoga, Meditation, and Tread Instructor Mariana Fernández; Tread, Bootcamp, Strength and Boxing Instructor Selena Samuela; UK-based Tread Instructor Susie Chan, and German Tread Instructor Jeffrey McEachern. This partnership is not only about fitness but also about bringing people together and creating involvement with the community.
The partnership between Peloton and NYRR aims to bring a change of scenery to runners, encouraging movement and engagement in the running community. Peloton's scenic content and NYRR's race courses will be an exciting mix, improving users' fitness experiences and helping grow the running community. Furthermore, Peloton will be a presence throughout the TCS New York City Marathon, bringing energy and motivation to runners and spectators alike. This partnership between Peloton and NYRR marks a significant moment for the running and fitness communities.
And, if you missed your chance at securing a place in this year's NYC Marathon, Peloton is giving away FOUR spots.  Find out how to enter here.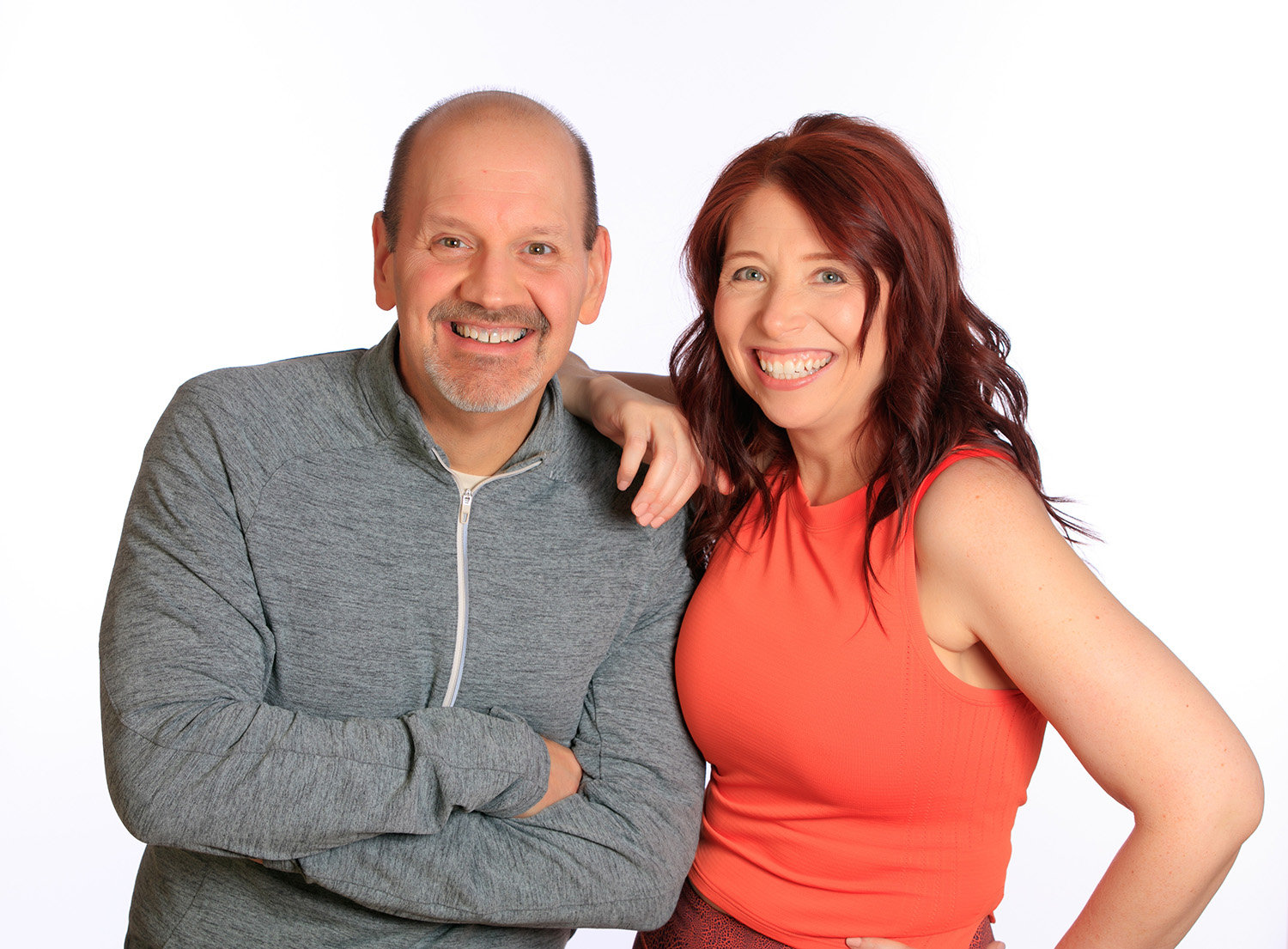 Subscribe
Keep up with all the Peloton news!