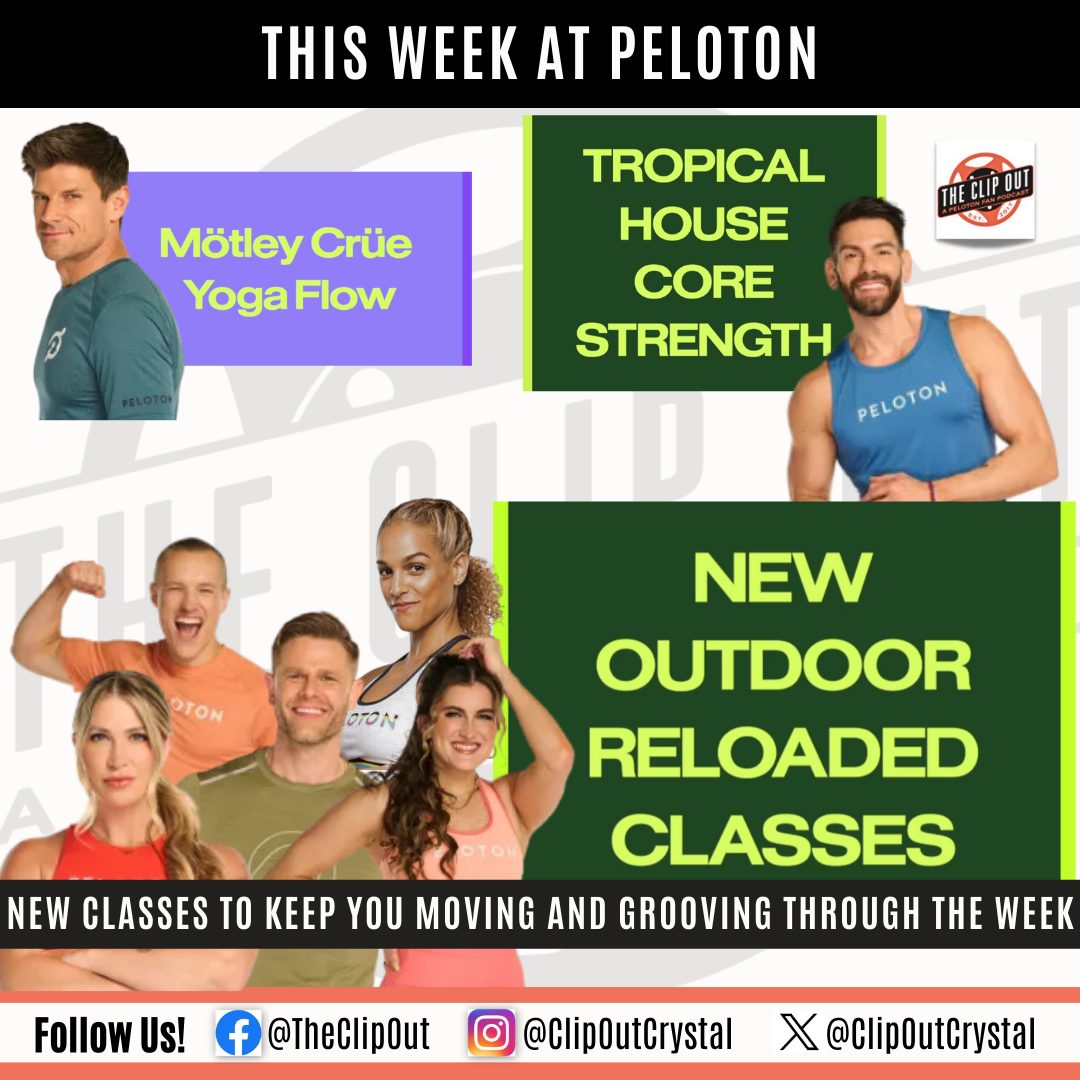 This Week at Peloton: Get ready for an exciting lineup of classes!
Get ready for an incredible week of classes at Peloton!  Summer may be winding down but, they've got an amazing lineup that's sure to get you pumped up and motivated.
Kicking things off on Monday, August 28th at 5:30pm ET, join Denis Morton for a Mötley Crüe Yoga Flow. This unique class combines the power of yoga with the legendary tunes of Mötley Crüe. Whether you're a die-hard fan or just looking for a fun twist on yoga, this class is sure to rock your world.
Looking for a core challenge? On Tuesday, August 29th at 10am ET, join Matty Maggiacomo for Tropical Core Strength. With upbeat vibes and expertly crafted moves, this class will take your fitness routine to the next level, leaving you feeling refreshed and energized.
But that's not all! On Thursday, August 31st, Peloton is releasing a lineup of exciting Outdoor Reloaded classes featuring top Peloton instructors reimagining past Artist Series classes as new outdoor content. Join Camila Ramón, Selena Samuela, Matt Wilpers, Andy Speer, and Jess Sims for high-energy, invigorating workouts that will leave you ready to conquer the day.
Even with less live content than usual due to studio closures at PSL and PSNY, Peloton is still dropping plenty of exciting classes and events to help you reach your fitness goals. Count yourself in for one (or all) of these new class drops and let us know what you think. Don't miss out on the action!