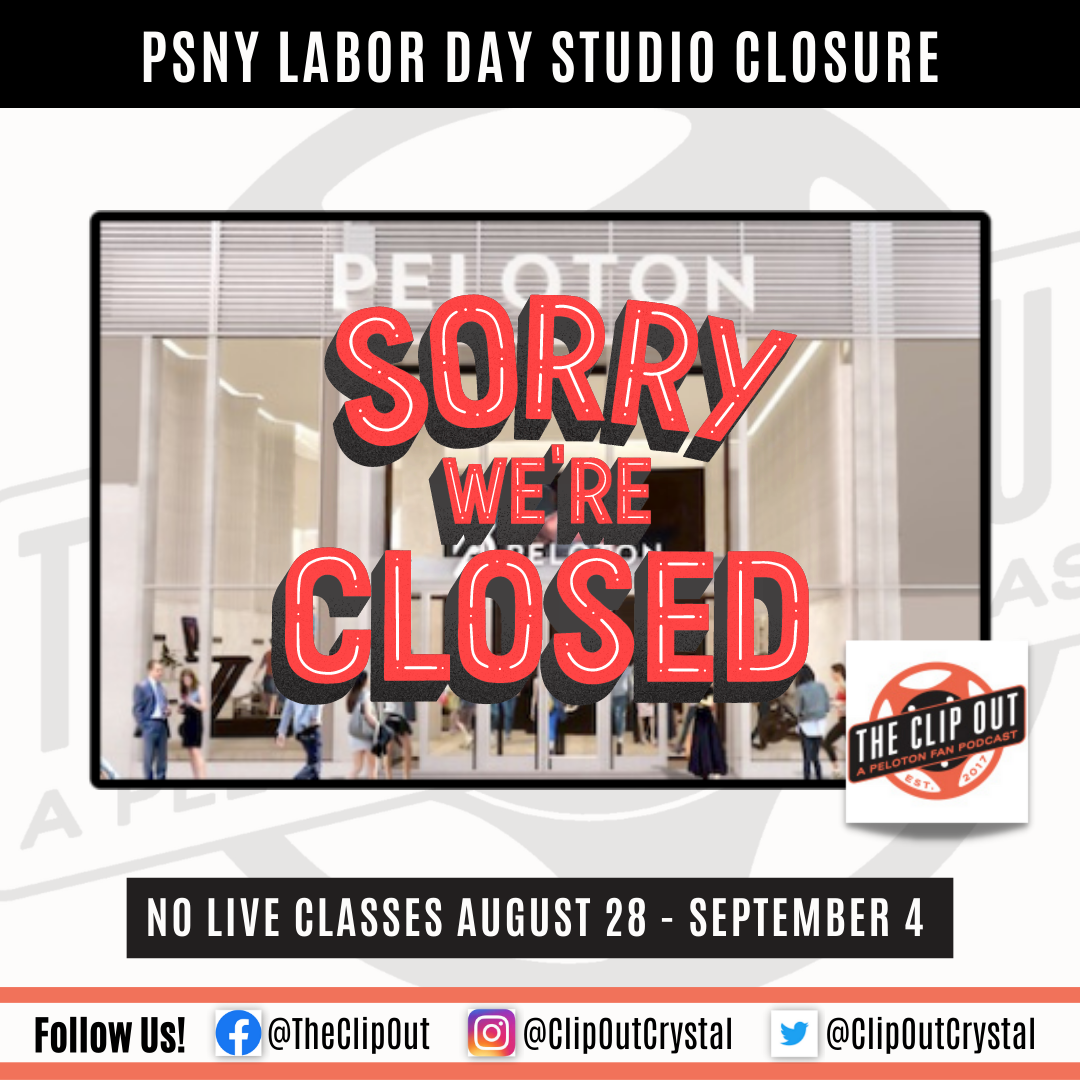 Peloton NYC: No live classes 8/28 through 9/4
Peloton has announced a temporary closure of its NYC studio from August 28th until September 4th, 2023. The studio will be out of commission due to summer maintenance and the Labor Day holiday. The result is that no live classes will be filmed during that time frame.  New classes for this time frame would normally go on sale today at noon ET.  The GOOD news is, if you were planning on buying during that time – you now can relax, and take down your 4-5 devices all set to start checking an hour early.  (I see you! I AM you!) In other words, you have an hour of unexpected free time! 
This news may come as a disappointment to Peloton enthusiasts who eagerly look forward to their favorite instructors' high-energy routines. It is also disappointing to those of us who have a trip already planned that weekend (meetup, anyone?) However, it is a necessary measure that guarantees that riders receive the best possible experience from their workouts. Must think big picture!
During this time, riders will still have access to on-demand content, personalized training plans and challenges, and can track their progress on Peloton's digital platform. This way, they can still keep their fitness routine going, even though they may not be able to attend live classes at the NYC studio. Typically Peloton also drops fresh content during these times as well.  So, I wonder what surprises await! Any guesses?
It's worth noting that the decision to close the studio during this week also coincides with the London studio's temporary closure from August 7th to September 22nd, 2023. The London studio will likewise undergo an update, ensuring that Peloton's world-renowned fitness facilities are more in line with the US studio experience.
With all that time off, we can also expect the instructors to be doing a little (really a LOT) of globe-trotting. We can't wait to see where their travels take them.  If you want to keep up in real-time, we have a handy reference guide for all the instructors' socials!
So, while riders may not be able to attend live classes at the NYC studio from August 28th to September 4th, 2023, they can rest assured that they will still have access to thousands of on-demand classes through Peloton's digital platform. Plus, when they return to the studio in September, they'll be greeted by a fresh, updated facility ready to propel their workouts to the next level. So, keep pushing those limits, and before you know it, the NYC studio will be back and better than ever!
See something in the Peloton Universe that you think we should know? Visit theclipout.com and click on Submit a Tip!
Tune in to The Clip Out every Friday to hear Tom and Crystal's take on this and other hot Pelotopics. We're available on Apple Podcasts, Spotify, Google Podcasts, iHeart, TuneIn. Be sure and follow us so you never miss an episode. You can also find the show online on Facebook.com/TheClipOut. While you're there, like the page and join the group. Lastly, find us on our YouTube channel, YouTube.com/TheClipOut, where you can watch all of our shows.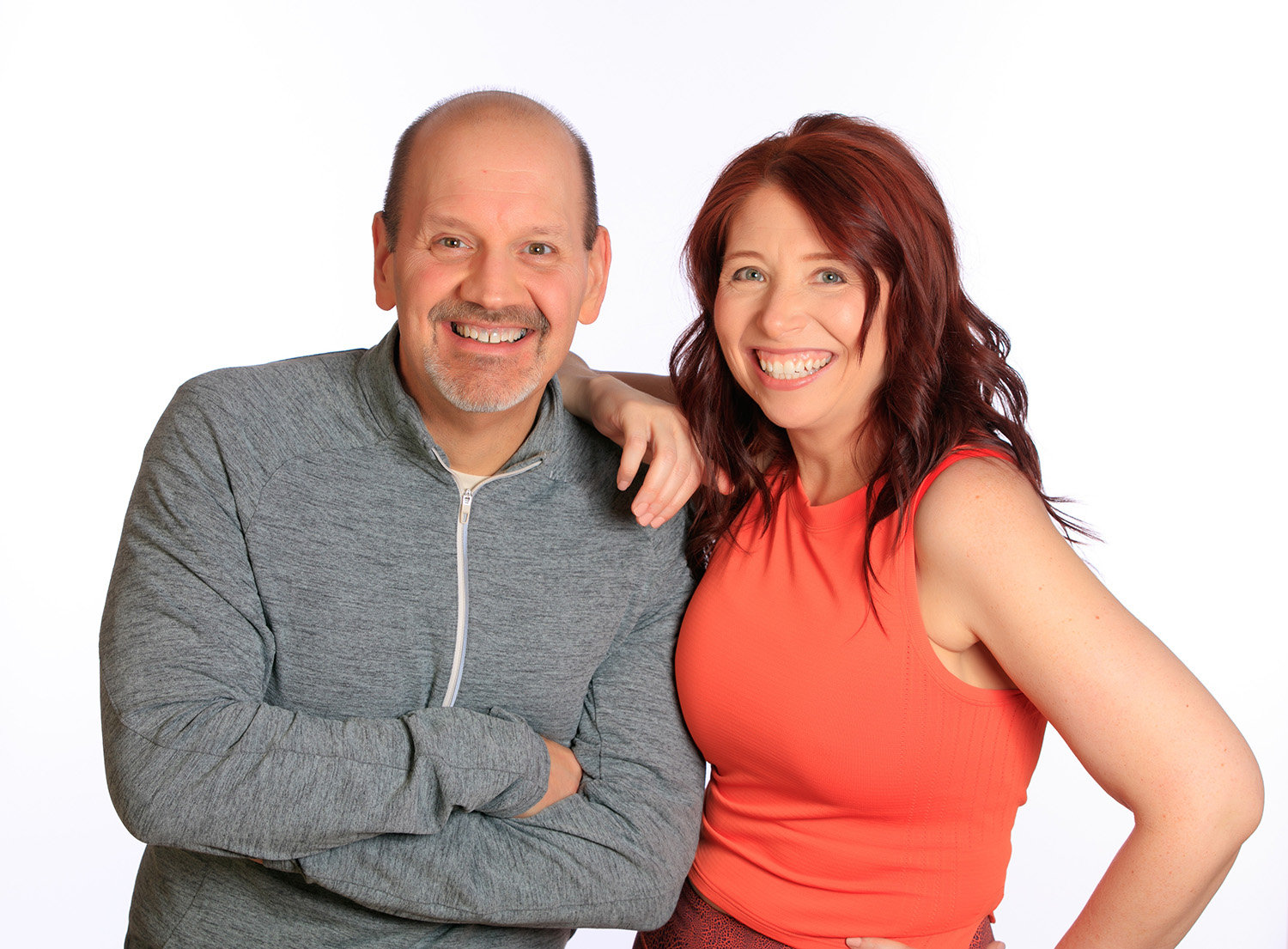 Subscribe
Keep up with all the Peloton news!