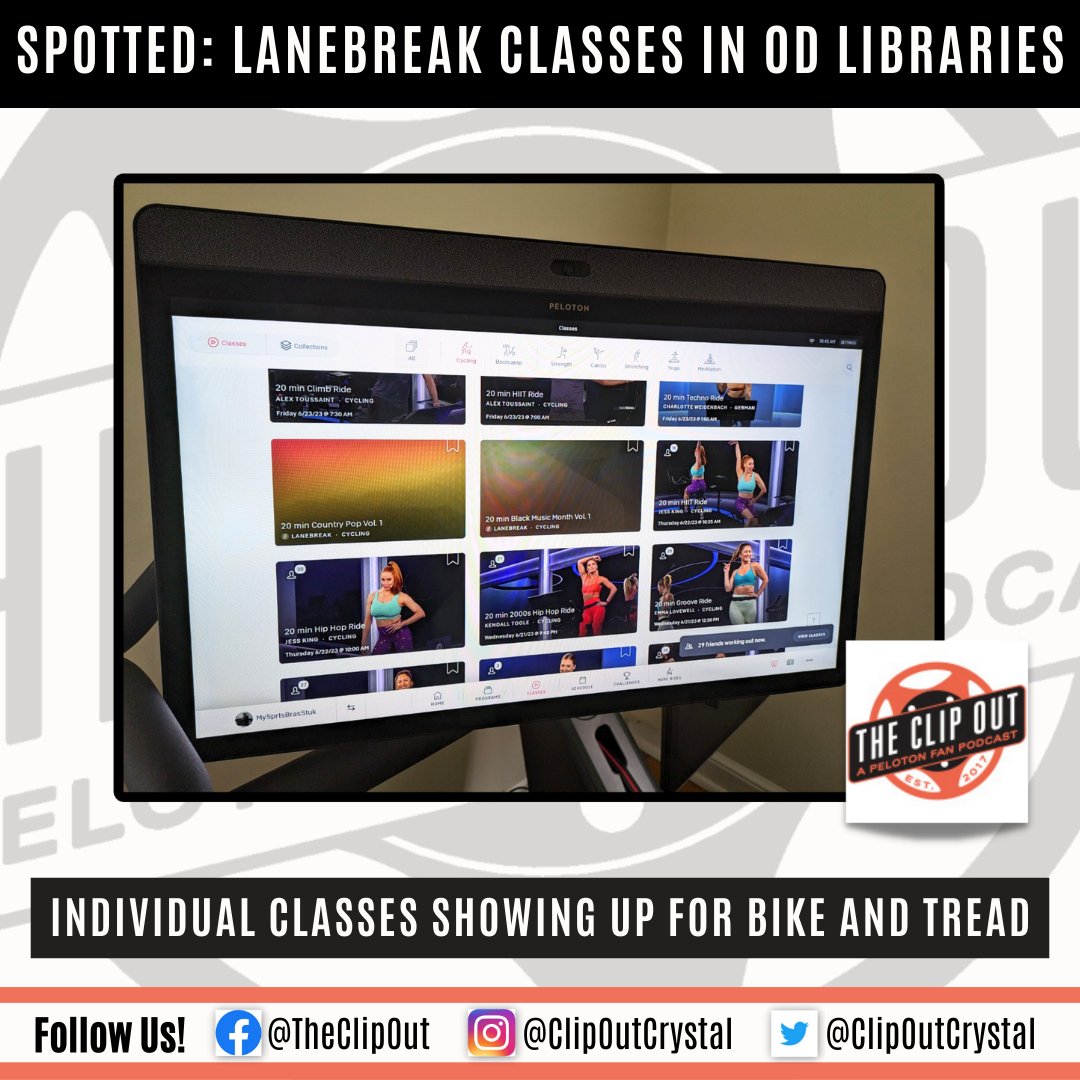 Spotted: Lanebreak Classes Appearing in On Demand Libraries
In what appears to be a push to get Lanebreak front and center for Members, Lanebreak classes have been seen scattered throughout the On Demand Libraries for the Bike, Bike+, and the Tread.  
How to Find It
Previously these classes could only be accessed via the More Rides or Other Runs options on your touch screen, where you would be taken to a separate screen that houses Scenic Content, Just Ride/Run, and Lanebreak.  Incidentally, if you are a Beta tester for the new entertainment streaming feature, you'll find that option there, too.
Filtering for Lanebreak specifically within the On Demand isn't available just yet, but you can narrow the OD list of available by filtering for time and scrolling from there.  It appears that the last group of Lanebreak classes were added during the last week of June. Once you come across these classes, however, you do have the ability to bookmark them to make them easier to find when you're ready to workout, or would like to take them again.
Lanebreak History 
Lanebreak on the Bike was launched in February of 2022 when Peloton broke into the gamified fitness arena and was an instant hit among Members.  Tread owners were hopeful that the feature would eventually come to their equipment and the feature recently became available to them in late June.  Lanebreak features multiple levels of gamification with playlists curated by DJ John Michael and is only available for Bike, Bike+, and Tread owners. 
For Members who have never taken a Lanebreak class before, does their inclusion in the OD library make you feel more inclined to try one out?
See something in the Peloton Universe that you think we should know? Visit theclipout.com and click on Submit a Tip!
Tune in to The Clip Out every Friday to hear Tom and Crystal's take on this and other hot Pelotopics. We're available on Apple Podcasts, Spotify, Google Podcasts, iHeart, TuneIn. Be sure and follow us so you never miss an episode. You can also find the show online on Facebook.com/TheClipOut. While you're there, like the page and join the group. Lastly, find us on our YouTube channel, YouTube.com/TheClipOut, where you can watch all of our shows.