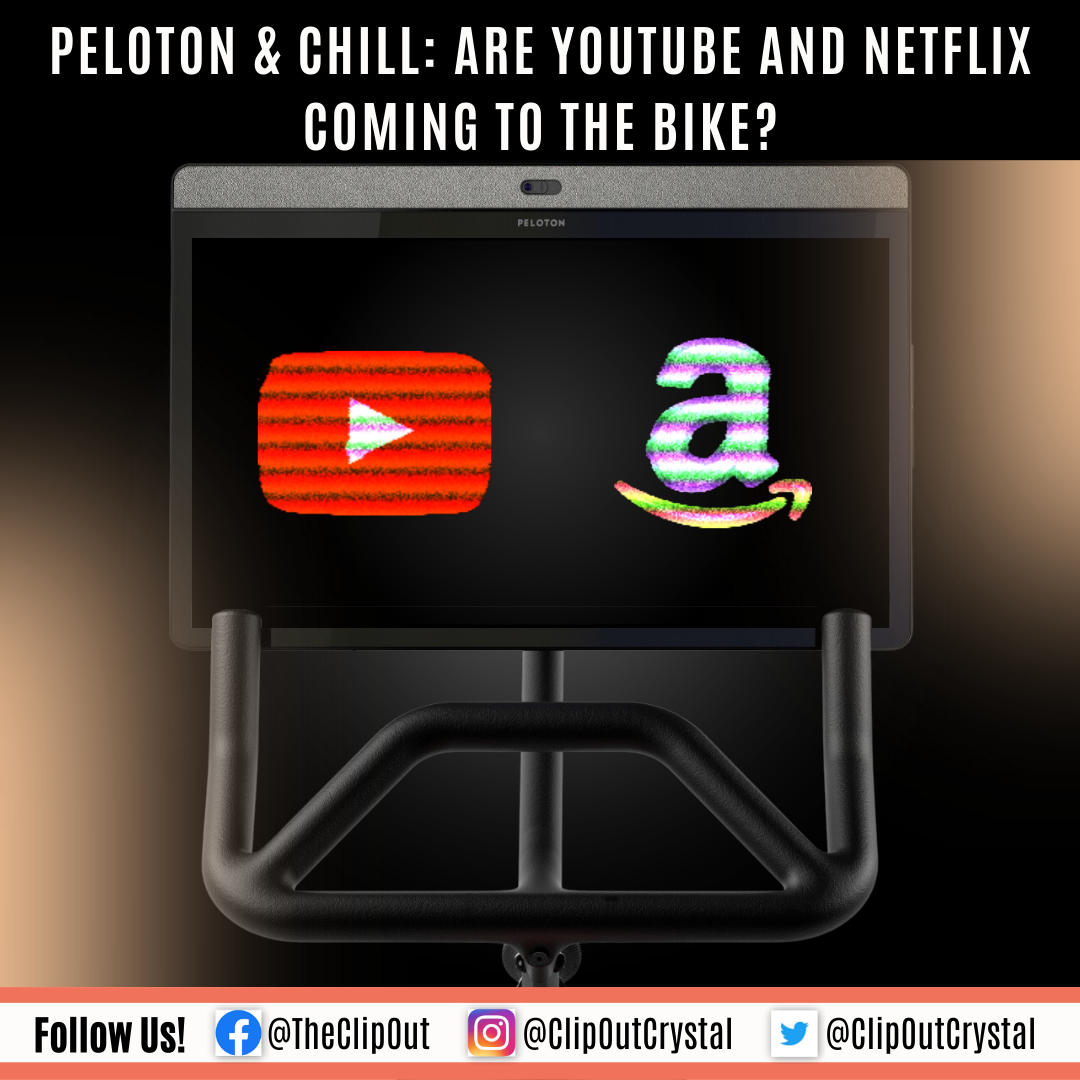 Peloton & Chill: Are YouTube and Netflix Coming to the Bike?
Psst! Did you hear? We have some exciting news to share. It seems that there's an "off the record" beta testing happening that allows Peloton members to access streaming services like Netflix and YouTube on their equipment. Yes, you heard it right!
A little bird told us that providers such as Amazon Prime Video and YouTube are currently being tested under an entertainment icon found on select homescreens – and might soon be accessible on YOUR beloved Bike, Bike Plus, Rower, Tread, and/or Tread Plus. If that wasn't enough to pique your curiosity, another source alerted us to a possible third addition to the streaming service lineup in the coming weeks. With Barry McCarthy's Netflix history, it's easy to imagine they could be joining the lineup soon! With streaming services possibly coming to Peloton equipment, it looks like we just might be cycling through our favorite shows while we cycle through our workouts!
Now, before we all go off and start planning our "Peloton and chill" sessions, let's remember this is still in the realm of rumors. There are no official licensing agreements as yet, and we're told that there are still a few bugs to iron out. But this raises the question – will older models of the Peloton equipment have the same streaming service capabilities? Only time will tell.
At this stage, there's no timeline for when these new features might become available. But imagine the possibilities! If these new streaming services come to Peloton equipment, then I guess you could say you can now Clip In to your favorite podcast and Clip Out of losing workout time!
Stay tuned, because the future of fitness could be even more immersive than we thought! 🚴‍♀️📺
---
See something in the Peloton Universe that you think we should know? Visit theclipout.com and click on Submit a Tip!
Tune in to The Clip Out every Friday to hear Tom and Crystal's take on this and other hot Pelotopics. We're available on Apple Podcasts, Spotify, Google Podcasts, iHeart, TuneIn. Be sure and follow us so you never miss an episode. You can also find the show online on Facebook.com/TheClipOut. While you're there, like the page and join the group. Lastly, find us on our YouTube channel, YouTube.com/TheClipOut, where you can watch all of our shows.