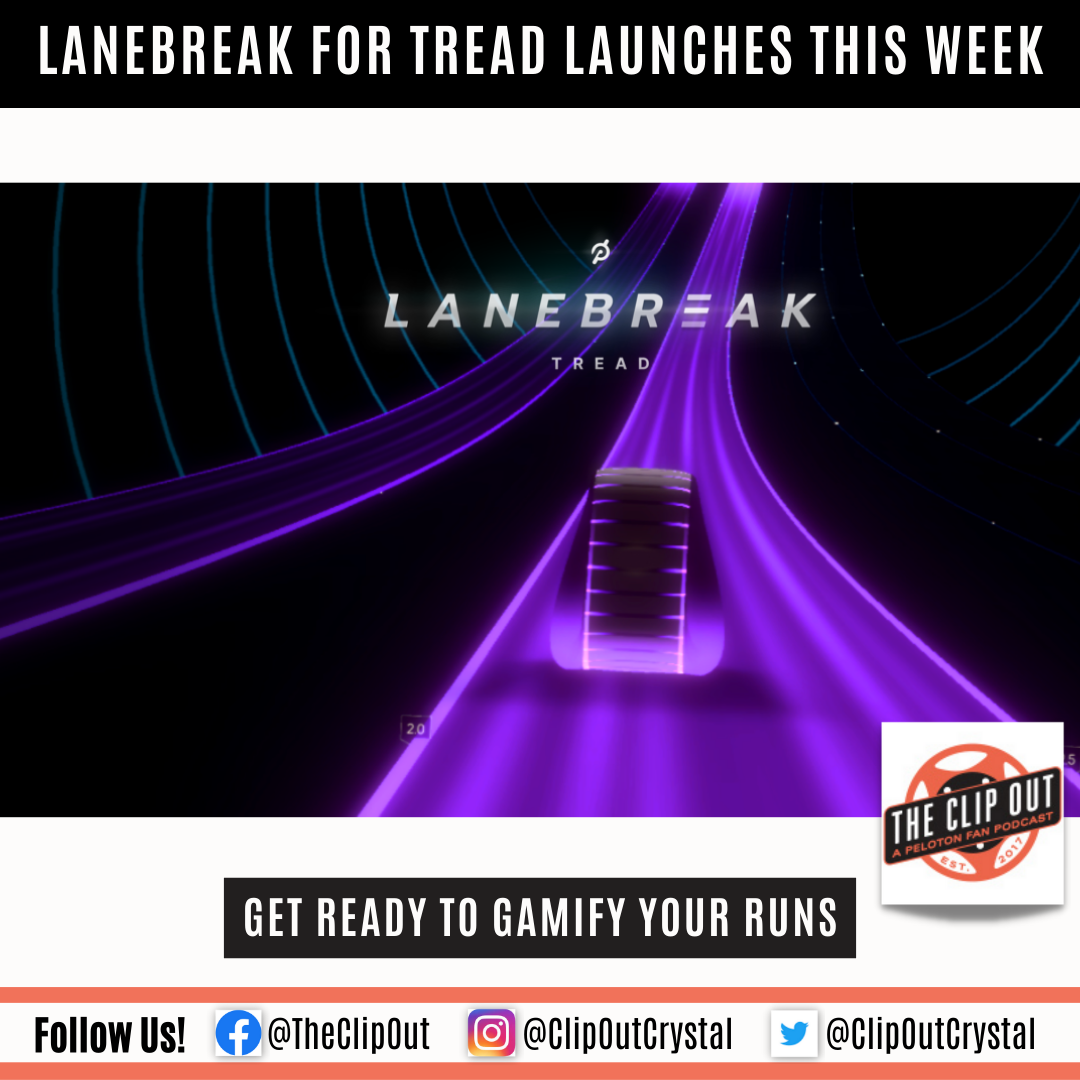 Lanebreak Tread Launches This Week
It All Began With a Tease
When teasers promising Something New Is Coming began popping up on the homescreens of Peloton Treads, promising Members the opportunity to Move Like Never Before, speculation ran wild with Members making guesses and daydreaming about the features they'd ultimately like to see.  The Clip Out was quickly able to confirm that the teasers, in fact, were referring to the imminent release of Lanebreak for Tread, which has been in Beta testing for several months now.  However, we had yet to receive a timeline for release.  
The Wait is Over
We are excited to share that the wait is finally over and All-Access Members using a Tread will begin seeing Lanebreak for Tread on their machines starting this week.  As with all new rollouts, this will likely happen in waves, so if you don't see it immediately, be patient.  It's coming.  
Move to score points!
So how does it work? Lanebreak Tread users have to match and sustain their incline or speed according to animated cues on the tablet to get the highest score possible. The experience combines immersive visuals and a variety of music types.  Worth noting is that you can partake by walking, jogging, or running by changing the speeds accordingly. There is a wide variety of pace-based difficulty options to make this possible.
We always take the Hill
This new experience takes inspiration from Peloton Instructor-led classes and leverages the Tread's hardware capabilities to provide an immersive auto-incline experience through a new Hill Moment. When entering a Hill, the Tread will adjust its incline automatically to follow the curve shown to the user in the 3D world displayed on the Tread tablet.
Yes there will be intervals
Lanebreak Tread includes a Pacer mechanic designed to reward Members for following an interval workout design, We understand there are updated visuals and controls that have been re-designed with both running and walking in mind.  
The Rhythm is Going to Get You
One of our favorite things about Lanebreak Bike is the wide variety of music.  Especially how it is so easy to get lost in the moment when music is the only sound you hear.  Music will also be a large part of Lanebreak Tread – Music genres at launch include Pop, Electronic, R&B, Hip Hop, Rock, Metal, Country, and Latin. There will even be a Peloton release of custom levels featuring the music of DJ and Producer, Tiësto, including tracks from his latest album, Drive.
Will Tread+ Receive Lanebreak?
Unfortunately, at this time, Tread+ owners will not receive this update.  We cannot confirm whether or not this will change in the future, but we can confirm that Tread+ will not be included in the launch.  (We're crossing our fingers that changes after the return period passes and the new Tread+ is launched).
To find Lanebreak Tread when it rolls out, just go to "Other Runs" at the bottom of your screen. Tread owners, are you excited to gamify your runs? Will this become a regular part of your workout routine?   Let us know in the comments!
See something in the Peloton Universe that you think we should know? Visit theclipout.com and click on Submit a Tip!
Tune in to The Clip Out every Friday to hear Tom and Crystal's take on this and other hot Pelotopics. We're available on Apple Podcasts, Spotify, Google Podcasts, iHeart, TuneIn. Be sure and follow us so you never miss an episode. You can also find the show online on Facebook.com/TheClipOut. While you're there, like the page and join the group. Lastly, find us on our YouTube channel, YouTube.com/TheClipOut, where you can watch all of our shows.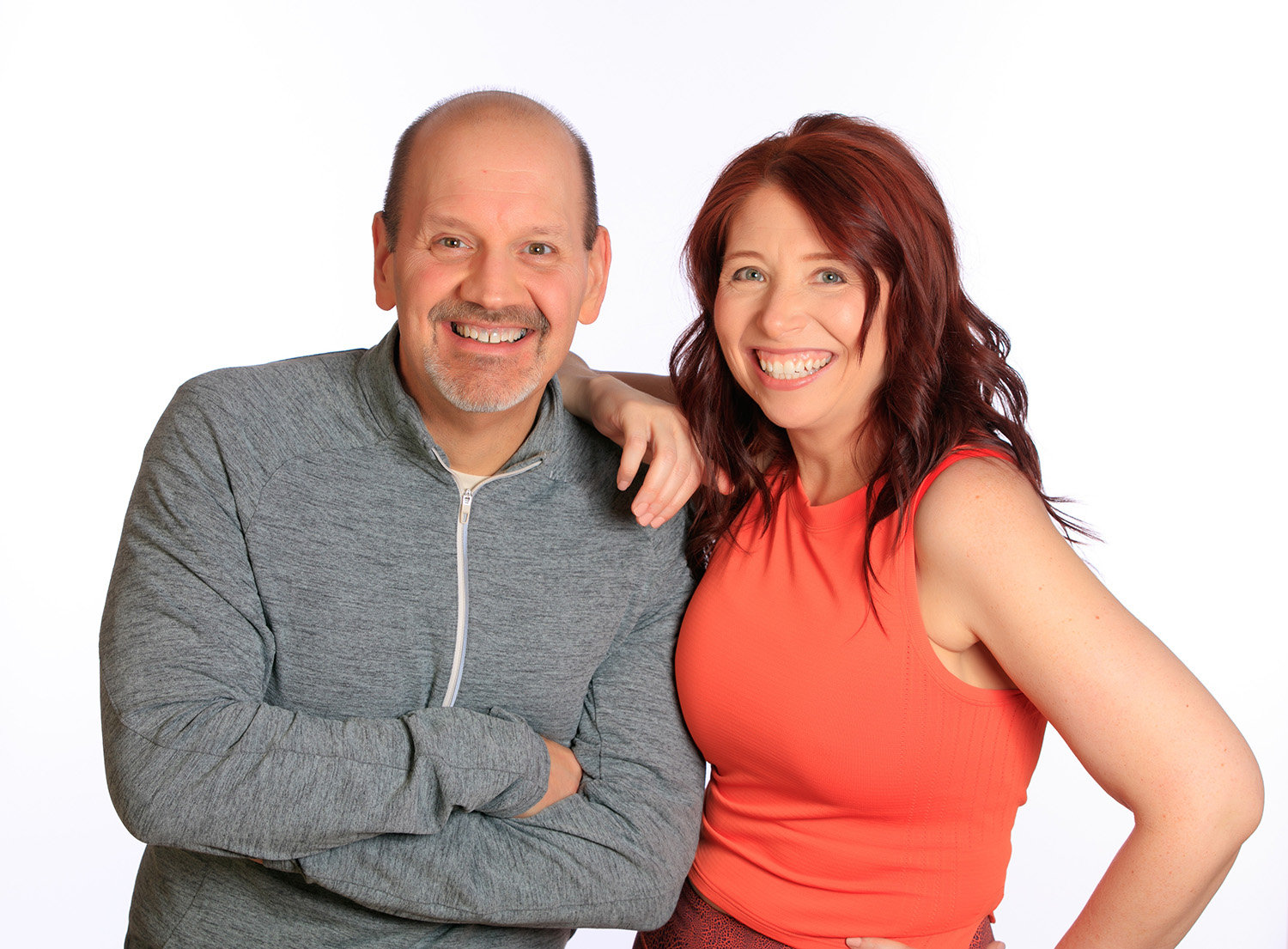 Subscribe
Keep up with all the Peloton news!