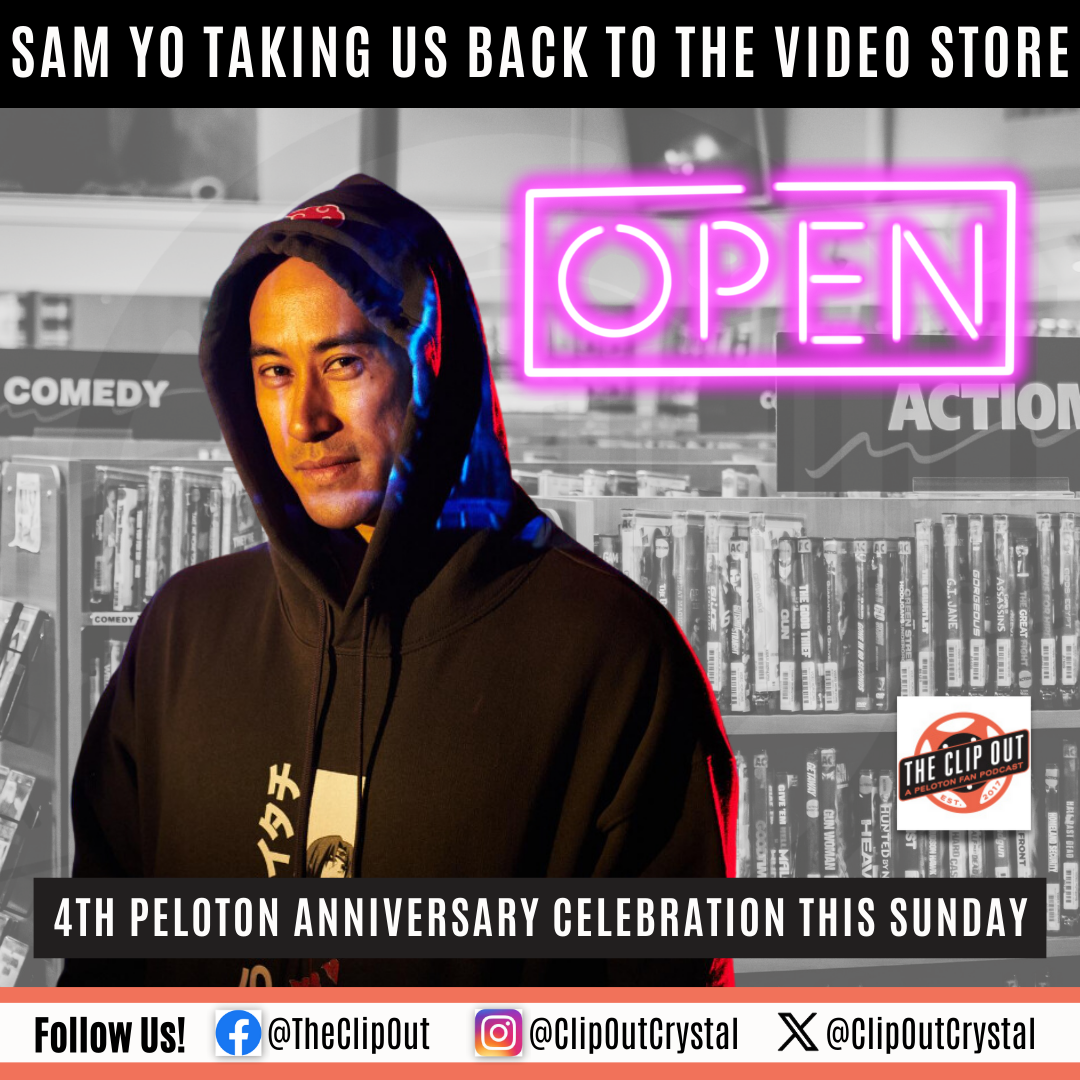 Sam Yo Celebrates Four Fantastic Years as a Peloton Instructor
Believe it or not, it's been four whole years since Sam Yo joined the Peloton family as a UK cycling instructor. Since his arrival in 2019, Sam has become a beloved figure in the Peloton community and has created some of the most memorable rides in the platform's history along with cultivating a devoted fan following of Yes Yo's, many of whom can be seen begging for more Sam content (hello, Sam Yo meditations!!) in the OPP Feature Friday posts.  Take one class with Sam and you'll quickly see why so many have fallen in love with his teaching style.
A Quick Sam Yo (Be Kind) Rewind
Sam's path to fitness, and Peloton, is anything but traditional.  Prior to landing on a career in fitness, Sam was an actor and he also spent 10 months in a monastery studying to become a Buddhist Monk. Ultimately, he left the monastery because he missed his family, but, feeling fulfilled by the experience, he realized that his love for the daily routine that the monastery provided made for a natural transition to a career as a fitness instructor. After teaching spin classes around London for 8 years. Peloton contacted Sam in 2019 to gauge his interest in becoming an instructor, and despite never having heard of the company, Sam did his research and decided it was a great fit (and the Yes Yo fans rejoiced!).
From Power Zone to The King and I
Sam's background in theatre has infused his Peloton classes with a creativity and storytelling that's truly unique and often character-driven. From his Halloween rides where he commits fully (fully!!!) to his character, to his cheeky two-for-one Moulin Rouge ride with fellow actor Bradley Rose, and his long-pursued Star Wars ride that he personally petitioned Lucas Films for, Sam's classes are workouts that feel more like an immersive experience than a normal cycling class. Sam isn't just an entertaining instructor–he's also a very skilled one and, in 2022, he was added to the Power Zone instructor roster.
Not content to perform solely on the bike and in classes, Sam has recently returned to the stage as a part of the UK touring company of The King and I while still teaching classes at Peloton. It's here that he broke new ground as an actor, becoming the the first Thai actor to play the titular role of the King, which was a resounding success.
Sam's Love for Theatre
Sam's background in theatre clearly influences the way he teaches his classes. They are infused with his love of drama, storytelling, and performance – making these rides not just a fitness class but an experience.  His creativity and sense of humor shine through in all of his classes, and that, along with his gentle smile and calm demeanor makes him a fan favorite among Peloton members.
Sam Takes Us Back in Time to Sam's Video Store
To celebrate his four-year anniversary with Peloton, Sam is taking us on a trip down memory lane. This Sunday, he is hosting a 30-minute 80s ride and taking us back to his virtual Video Store. Sam's Video Store ride was a hit when he first hosted it in July 2021 (which is still available On Demand, btw!), and this upcoming sequel ride will very likely be just as much fun. With his love of the 80s, we can't be sure exactly where he's taking us, but if our calculations are correct, when that cadence hits 88mph, you're gonna see some serious sh** (you have to be an 80s movie fan to have even an outside shot of getting that movie reference!).
Roads, Where We're Going, We Don't Need Roads
Whether he's taking us back in time on a trip to the video store, making us blush to the tunes of Moulin Rouge, or gently urging us to add a little more cadence or resistance because it feels good and you know you should, we're just happy that he said yes to Peloton's call because, at the end of the day, we're just better for having counted ourselves in for a Sam Yo class. Happy anniversary, Sam!  We hope you celebrate with a time machine made out of a DeLorean.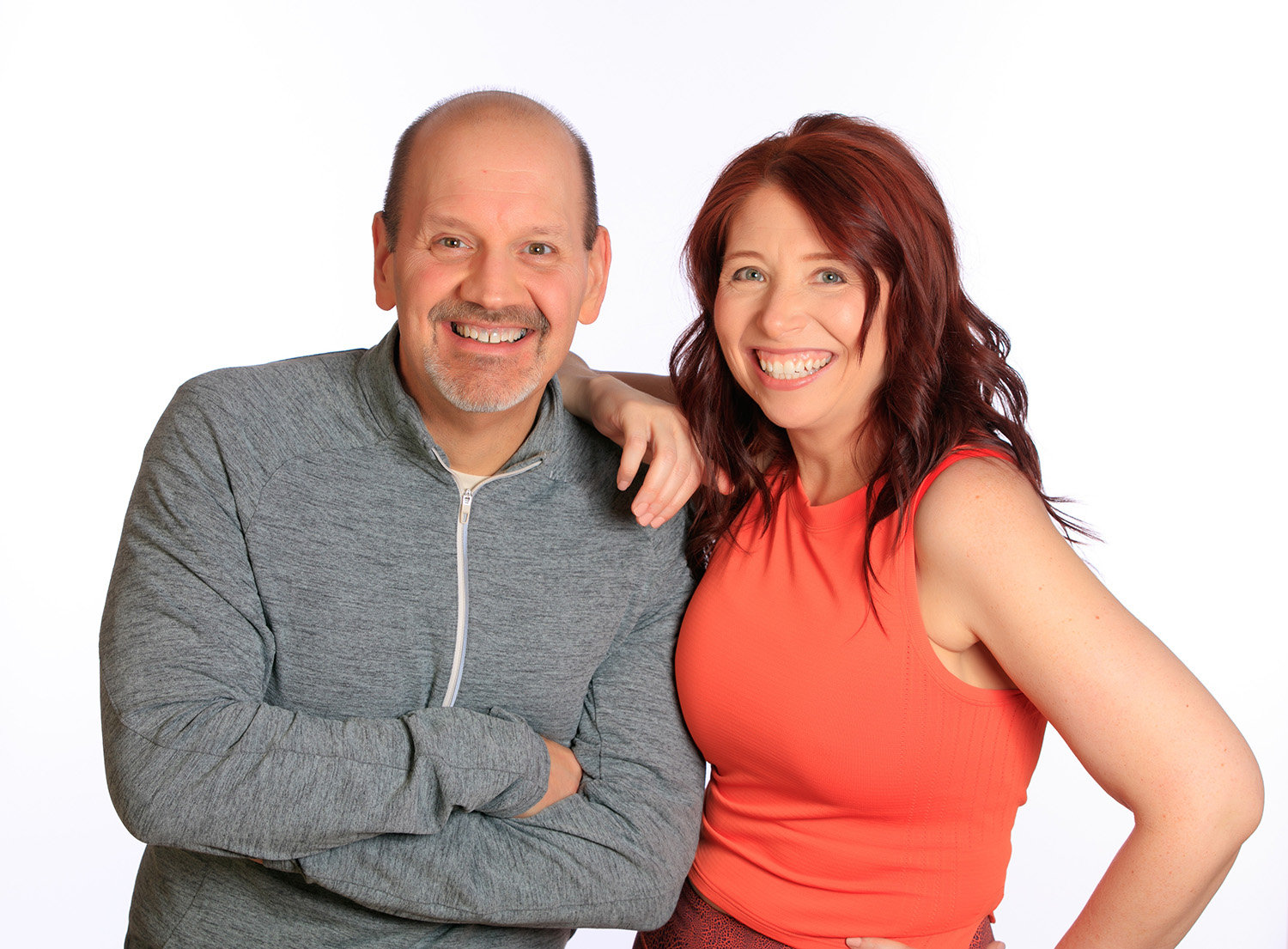 Subscribe
Keep up with all the Peloton news!