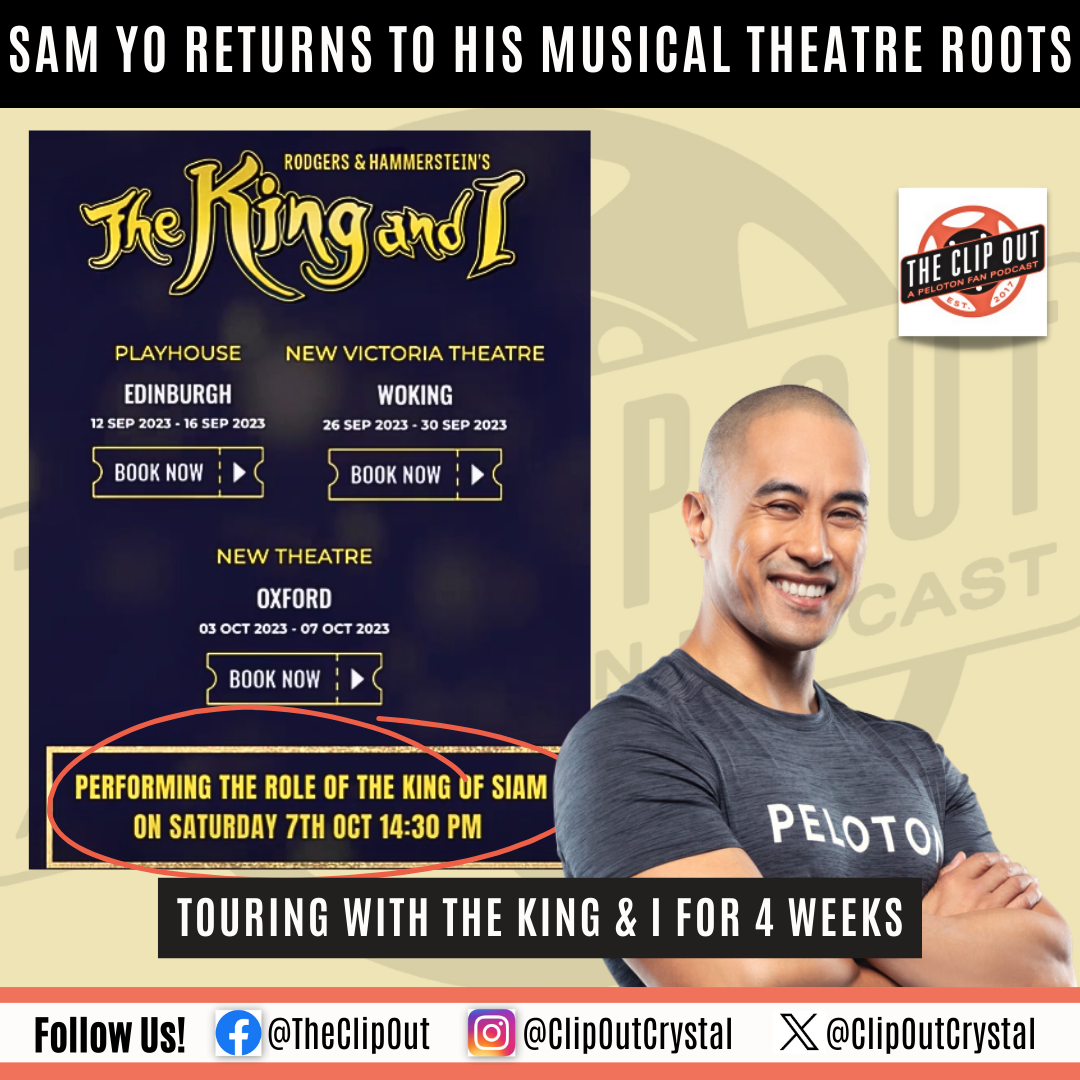 Sam Yo Announces Return to the Stage in "The King and I"
Peloton cycling instructor Sam Yo has announced plans to return to his musical roots! For four weeks, he will be gracing the stage in the iconic Rodgers and Hammerstein classic "The King and I." Sam will be playing the role of the Kralahome, the King's right-hand man, and will also be an understudy for the coveted role of the King himself.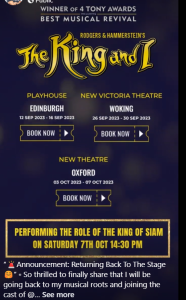 Congratulations on Sam Yo Joining "The King and I"
The news of Sam's exciting venture was met with congratulations from fellow Peloton instructors Ben Alldis, Kendall Toole, Susie Chan, and Bradley Rose, who is also no stranger to acting, himself.
Catch Sam's electrifying performances at three different locations: Scotland's Edinburgh Playhouse, England's New Victoria Theatre in Woking, and the New Theatre in Oxford. Don't miss out – click here for ticket information!
As of now, it is uncertain whether Sam will temporarily pause his Peloton instruction during his stage work. Join us in applauding Sam and hoping that he dazzles for all those lucky enough to see him on stage!