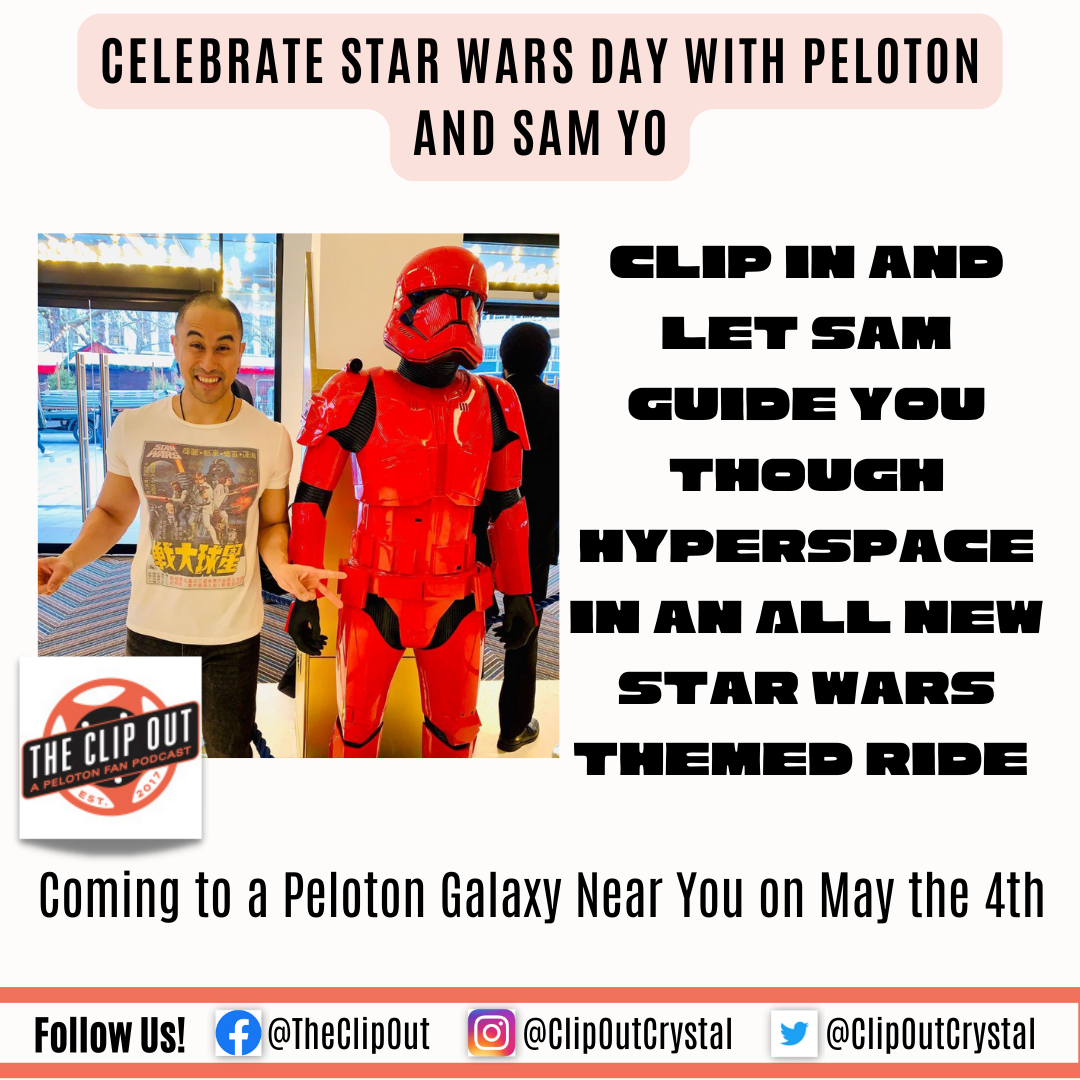 Star Wars is Coming to a Galaxy Near You
On Star Wars Day 2023, you can use the force as you ride your Peloton through a Galaxy Far, Far Away with Sam Yo.  Noted Star Wars fan, Sam recently announced on his Instagram page that, on May 4th, he will become your Jedi Master, and you his Padawan, for a 30 minute Star Wars ride!  When Obi-Wan Kenobe said "That boy is our last hope," and Yoda replied "No, there is another," he clearly was referring to Sam. 
The Force will be with you. Always.
Ride along to John Williams' amazing music as Sam transports us to what he refers to as an "immersive experience."  Sam has wanted to do a Star Wars ride since six months into his time at Peloton.  He previously used "The Imperial March" in his 2022 Halloween Ride and "Duel of the Fates" from The Phantom Menace in his 2021 Halloween Ride, later receiving positive messages about his music choice from the Peloton community.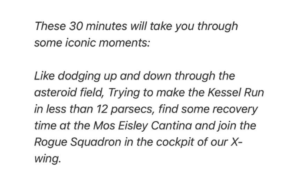 Try not.  Do, or do not.  There is no try.
Sam couldn't get all of the necessary permissions together for the ride to take place last year on May 4, but everything has come together for this year–taking Yoda's advice to heart, perhaps?  Sam says that the music will "bring the whole universe together."  He hints that even the camera work will give the ride an "atmospheric" feeling and that some other "special things" will take place in the studio during the ride.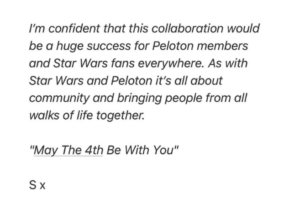 Your focus determines your reality. 
Rides with a movie theme always fly by for me because I'm so immersed in the action – I can recall taking Kendall's movie themed Christmas ride where I was riding through New York City with Kevin McAllister from Home Alone and Sam's 30 minute 80's ride with music from Top Gun, where I became a fighter pilot for a song or two.  I am sure this Star Wars themed ride will do the same, and I can't wait to fly with Luke Skywalker and the Rebel Alliance, while I dodge Darth Vader and his army of Storm Troopers as I pedal through space on my Bike-turned-X-Wing-Fighter.
Sam's ride premieres on May 4, 2023 at 2:00 a.m. Eastern Time (a premiere ride).  There will also be a Star Wars Run in German with Tobias Heinze at 4 a.m. Eastern Time (an encore run) and a 30 minute Star Wars Ride in German with Charlotte Weidenbach at 1:30 pm Eastern Time (a live ride).    
So, while you're putting on your magic pants, be sure to grab your lightsaber as you hop on your own personal Millennium Falcon* (aka, your Bike) to out-maneuver the Death Star in this soon-to-be iconic class.  
*Wookie not included
See something in the Peloton Universe that you think we should know? Visit theclipout.com and click on Submit a Tip!
Tune in to The Clip Out on every Friday to hear Tom and Crystal's take on this and other hot Pelotopics.
We're available on Apple Podcasts, Spotify, Google Podcasts, iHeart, TuneIn. Be sure and follow us so you never miss an episode.
You can also find the show online on Facebook.com/TheClipOut. While you're there, like the page and join the group.
Lastly, find us on our YouTube channel, YouTube.com/TheClipOut, where you can watch all of our shows.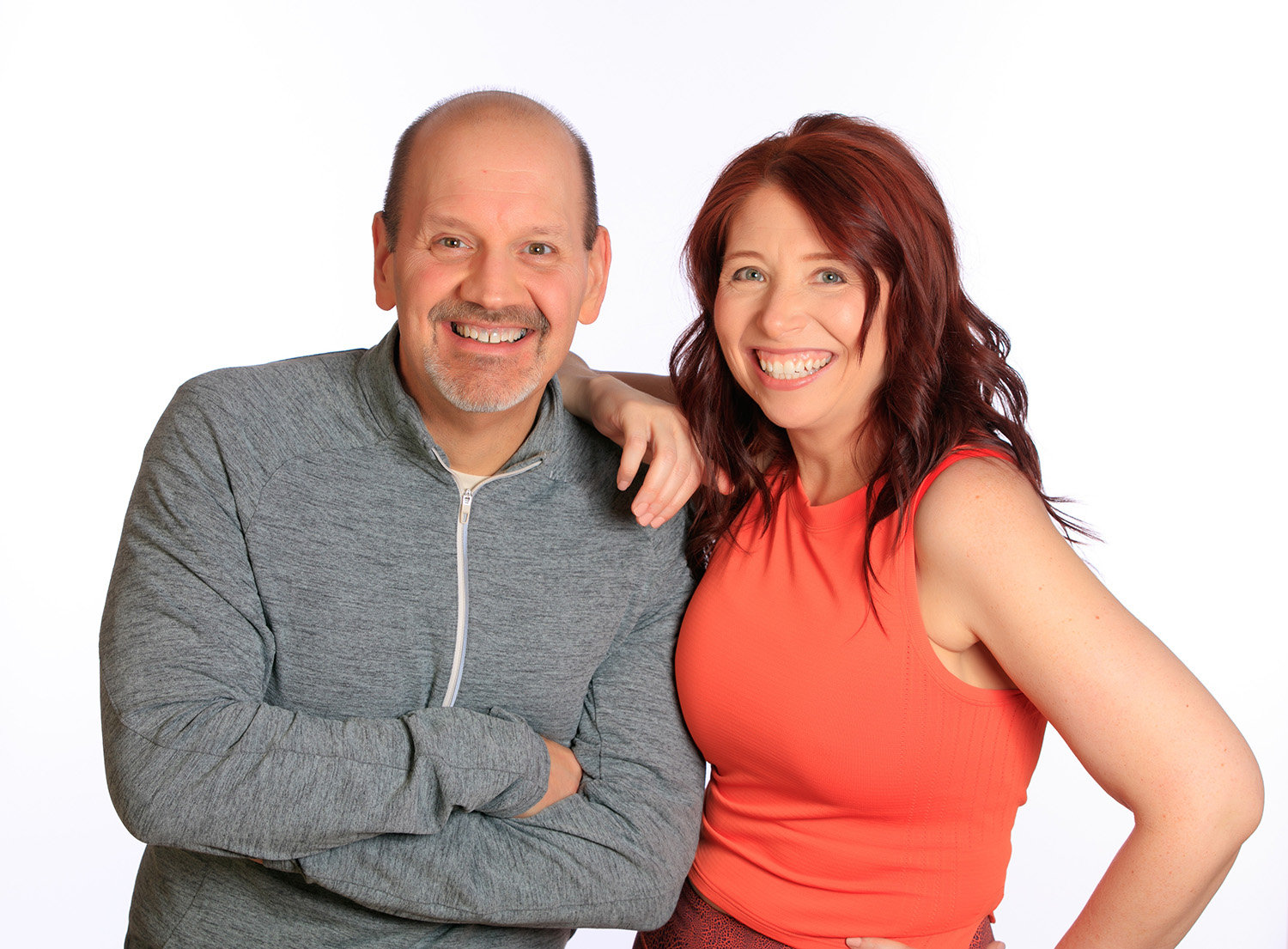 Subscribe
Keep up with all the Peloton news!