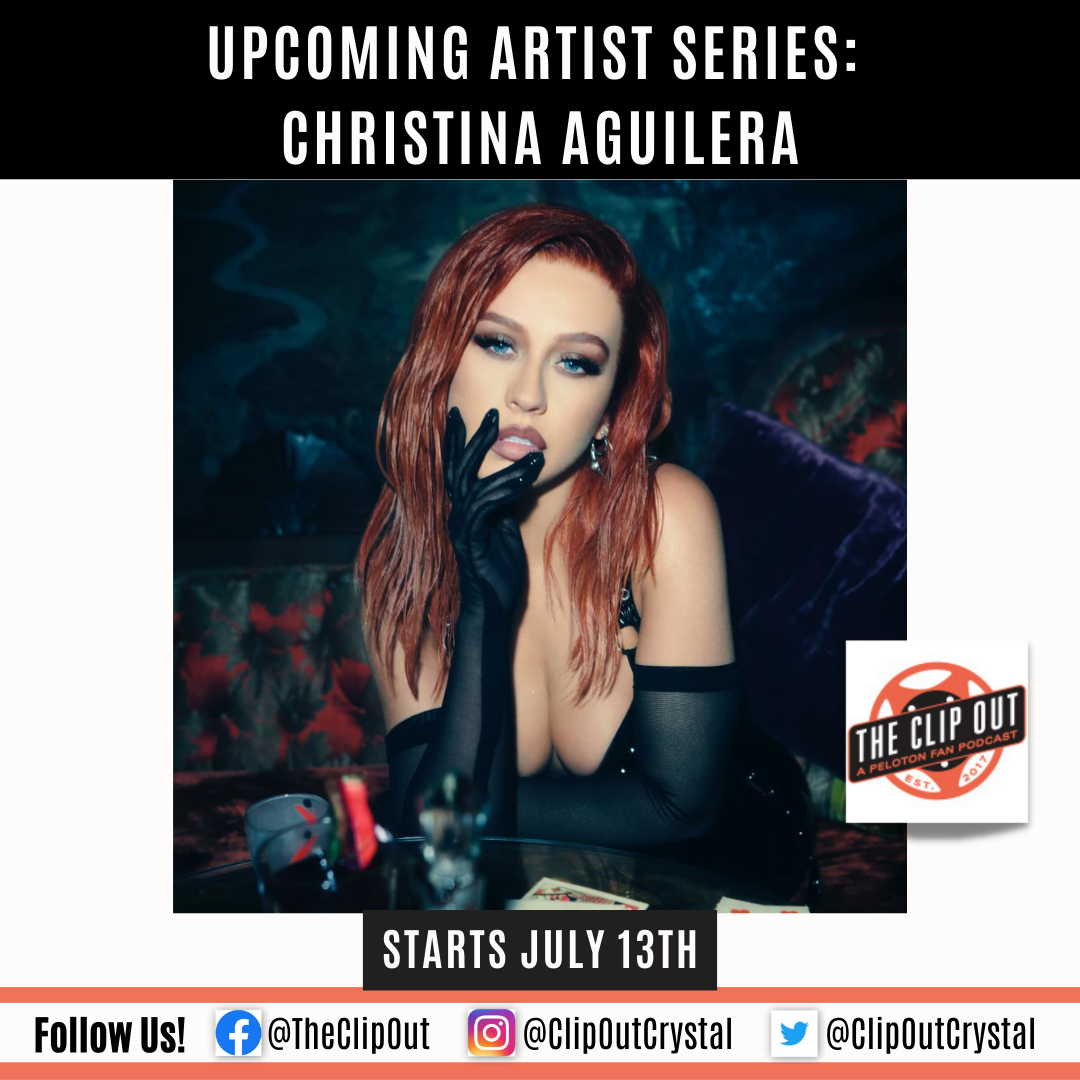 Peloton Schedule Includes Artist Collaboration with Christina Aguilera
In a move that's sure to excite fitness fans and music lovers alike, Peloton has announced an upcoming artist series featuring the music of pop icon Christina Aguilera. Starting July 13, members can immerse themselves in a variety of workouts set to the rhythm of Aguilera's powerful anthems.
The collaboration kicks off at 11:30 AM est with a 30-minute Christina Aguilera Run at 10:30 AM hosted by Tobias Heinze, in German, followed by a German-language 30-minute Christina Aguilera Ride led by Instructor Benny Adami.  At 2:00 p.m., join Joslyn Thompson Rule on the tread for a 30-minute Christina Aguilera Bootcamp. This high-energy class will be perfect for those looking to challenge themselves, all while combining strength and running and moving to the beat of Aguilera's empowering tracks.
For those seeking a more calming experience, Anna Greenberg leads a 30-minute Christina Aguilera Yoga Flow at 6:30 PM. This session offers a chance to connect mind, body, and breath, underscored by Aguilera's soulful melodies.
At 7:00 PM, members can choose between a 30-minute Christina Aguilera Ride with Tunde Oyeneyin or a 30-minute Christina Aguilera Hike with Rebecca Kennedy. Whether you're a fan of intense cycling or prefer a vigorous walk, these classes offer something for everyone.
Rowing enthusiasts aren't left out, either. At 6:30 PM, Katie Wang hosts a 20-minute Christina Aguilera Row, adding a fresh twist to Peloton's rowing workouts.
Finally, Leanne Hainsby winds down the day with a 10-minute Christina Aguilera Cool Down Ride at 7:40 PM. This class provides the perfect opportunity to stretch and relax after a day of energetic workouts.
The Christina Aguilera series is set to deliver a blend of engaging workouts that cater to all fitness levels and preferences. So mark your calendar and get ready to "Come On Over" to Peloton starting July 13th for a day of sweat, song, and inspiration.
---
See something in the Peloton Universe that you think we should know? Visit theclipout.com and click on Submit a Tip!
Tune in to The Clip Out every Friday to hear Tom and Crystal's take on this and other hot Pelotopics. We're available on Apple Podcasts, Spotify, Google Podcasts, iHeart, TuneIn. Be sure and follow us so you never miss an episode. You can also find the show online on Facebook.com/TheClipOut. While you're there, like the page and join the group. Lastly, find us on our YouTube channel, YouTube.com/TheClipOut, where you can watch all of our shows.