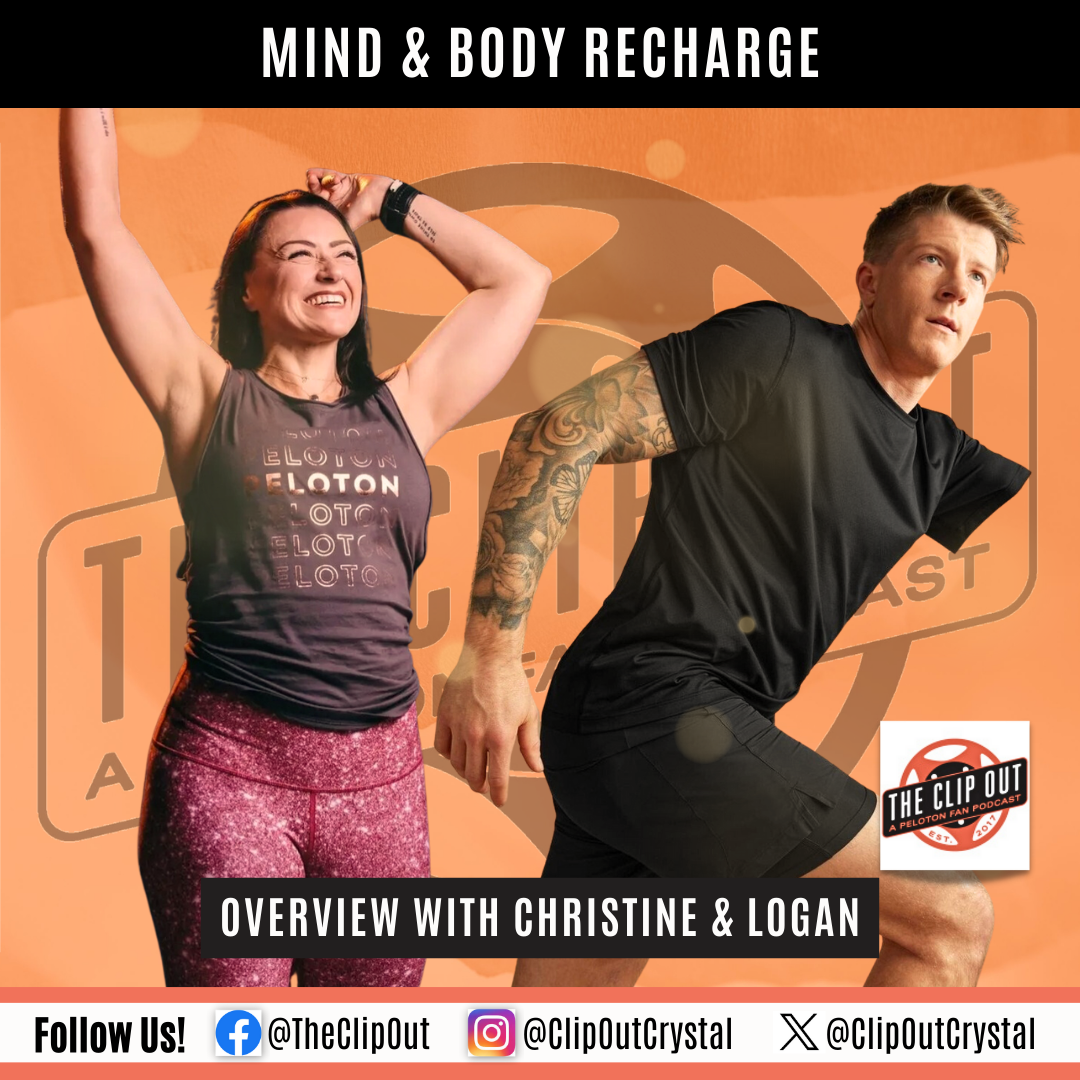 Mind and Body Recharge with Logan and Christine
Logan Aldridge and Christine D'Ercole recently hosted a Mind and Body Recharge event. The event took place over the past weekend and was filled with amazing experiences for all attendees.
Fun, Friends and Peloton!
The evening kicked off with drinks and shopping, setting a relaxed and enjoyable atmosphere. Guests then had the opportunity to meet one-on-one with Christine and Logan, where they could discuss their intentions and receive guidance on their form.
First Person Recap
One lucky Peloton user, Tyler Funderburke, also known as #DadThePeddler, had the chance to attend the event and had a fantastic conversation with Logan. They discussed Tyler's favorite strength classes, and spent a while just chatting with each other. Christine, who had just placed second in  USA Masters Track National Championships was also there and proudly shared her medals with the community that inspires her.  Christine also provided intention cards for members to fill out to  further enhance their mind and body recharge journey.
Instructors on the Move
But it's not just Logan and Christine making these events happen. The Peloton staff has been working tirelessly, traveling from city to city to bring these experiences to life. The team at the Charlotte store, who normally work at the Atlanta store, played a crucial role in organizing this event. They were already on their way to the next wellness event in Raleigh, North Carolina the following day, and soon after, they will be back in Georgia for Peloton on Tour Atlanta from August 17-19. It truly takes a village to make these community events possible.
Don't miss out on future events like these. Stay tuned for more exciting news and opportunities to recharge your mind and body with Peloton.