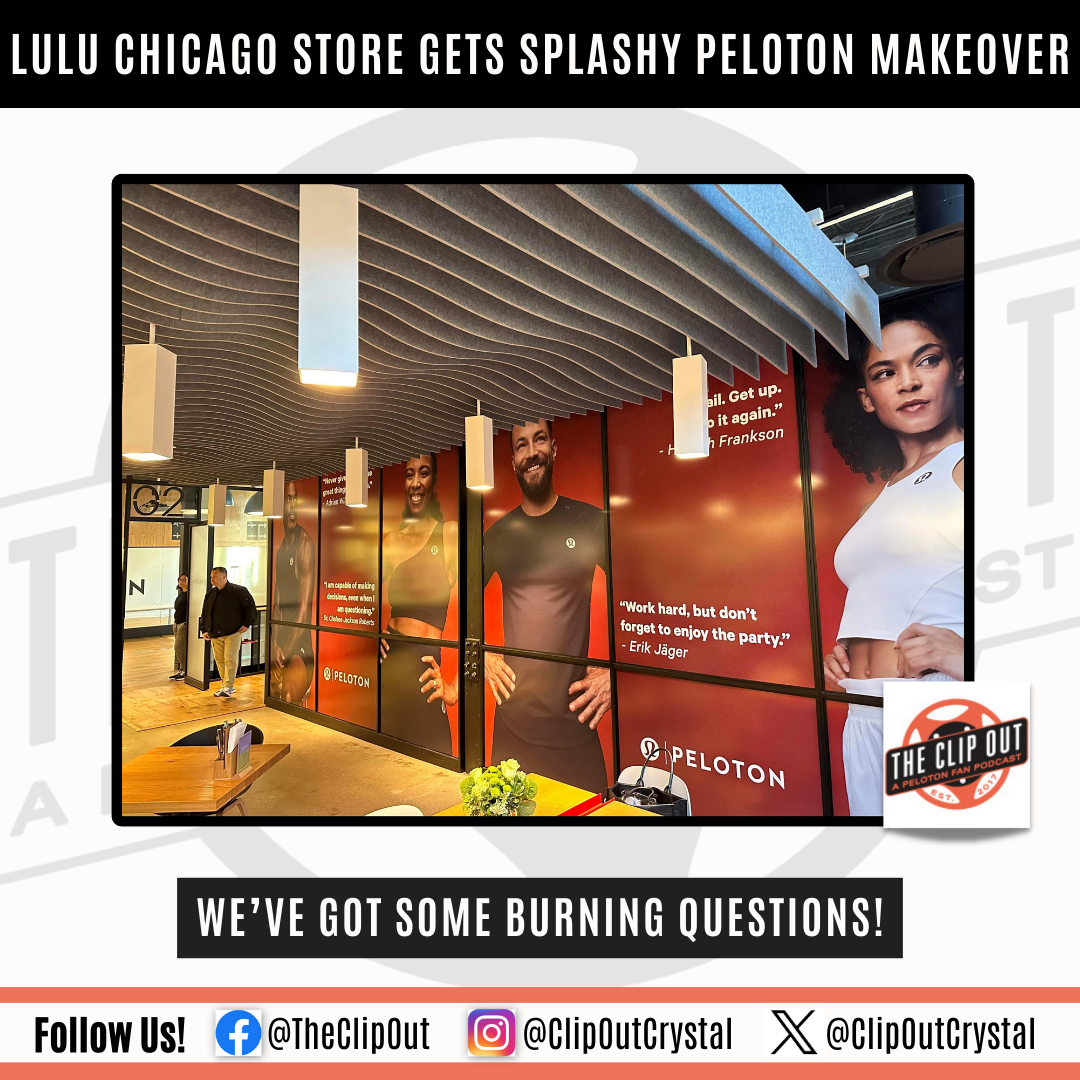 Lululemon Chicago Gets Splashy Peloton Makeover
Peloton on Tour: Chicago wraps up today ahead of the Chicago marathon and, by all accounts, it's been an enormous success.  In addition to typical Tour events, this stop saw the official unveiling of the new Peloton x Lululemon apparel collaboration, featured the new Peloton x Lululemon brand ambassadors, and included a number of co-branded events to celebrate Peloton's new partnership with Lululemon.  
During the weekend's co-branded events held at the Lululemon Experiential store in Lincoln Park, TCO listener #SkokieSwift passed along a sneak peek at the makeover the store received, and, while it's certainly big and beautiful, it also raised a lot of questions over the new possibilities this partnership could produce.  Let's take a trip down the rabbit hole, shall we?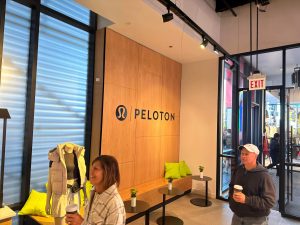 Lululemon Experiential Stores, Pre-Partnership
In 2019, Lululemon opened its Experiential Store in Lincoln Park, IL. The store, a 20,000 sq. ft. area, aimed to combine shopping, fitness, community, and dining. In addition to two floors of retail space, the store also includes a restaurant called "Fuel," serving smoothies, salads, burgers and beer as well as studio space for people to workout.  It's this studio space that really caught our eye.  Prior to the Peloton partnership, these spaces were obviously reserved for customers to either try out the now-defunct Mirror, or, with studios large enough for group fitness classes, just get a quick workout in (you know…kind of like a trip to PSNY or PSL, or any Peloton showroom) with classes offered via the MINDBODY booking system.  
But!  With the Mirror being phased out by the end of the year, the initial workout concept for these spaces will likely see a shift and, we can't help but wonder if this is going to provide an opportunity for Peloton-branded equipment to find a new home where the Mirror once lived.  
Currently, there are only two Lululemon Experiential stores, with a second store located at the Mall of America in Minneapolis that opened in the fall of 2019.  This store, another 20,000 sqft. space offers retail, dining, and fitness options, just like its Chicago sister.
However, unlike its Chicago sister, the Mall of America store has not gotten the same Peloton treatment, as you can see from the photos below that were taken just this morning by Peloton Member and TCO listener Mark (#OnLikePeloton).  It very much is still just a Lululemon Experiential store, with no hint of the co-branding deal whatsoever.  When asked if they anticipated having Peloton workouts available, a store employee did not indicate that anything other than the typical workouts available via MINDBODY and events would be offered.  Yep!  That raises our eyebrows a bit, too.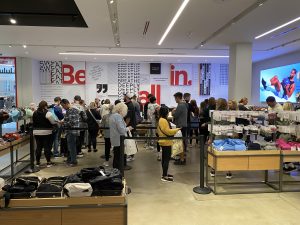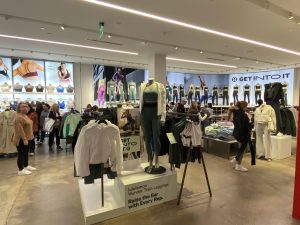 By the way, for anyone having trouble visualizing how big these Experiential spaces are, the size of these stores falls somewhere between a free-standing Walgreens and a Barnes & Noble.  
The Success of the Experiential Store
These Experiential stores were a pre-pandemic gamble for the Canadian-based retailer as they tested the market to see if consumers were interested in a new kind of all-in-one shopping experience. And, while the company certainly saw its share of pandemic-related economic challenges, as well as difficulties leveraging its 2020-acquired Mirror, consumers were interested in this type of concept space.  Very interested, in fact.  According to a recent article in Business Insider, Lululemon was "obliterating" the competition when it came to drawing customers into these Experiential stores.  
Lululemon Experiential stores, along with Nike's Experiential stores, have steadily increased foot traffic over the course of several months, while foot traffic at traditional sporting goods stores has steadily decreased.  In a report from Placer.ai, a retail analytics firm, foot traffic increased by more than 11% at the Lululemon Experiential stores, while traffic at sporting goods stores decreased by nearly 8% over the same period of time.  The data gathered by this analytic firm specifically includes Dick's Sporting Goods….where Peloton has a retail partnership for the Bike/+, Guide, Tread, and branded accessories.  We imagine that data like this made the Lululemon deal even sweeter for Peloton.
Future Possibilities
With the success that Peloton on Tour is seeing, and the limited number of Peloton showrooms remaining* due to aggressive closures in 2022, we can't help but wonder if this partnership will provide additional avenues to grow future Peloton on Tour events?  And, for what it's worth, it is not lost on us that, between the Lululemon Experience Chicago rebranding and the Chicago-area YMCA partnership, Peloton is leaning very heavily on this particular part of the US.  While we don't know what that means (yet!), it does leave us with a lot of burning questions. 
What questions does it leave you with??
PS.  If you just can't wait for that Peloton x Lulu apparel drop happening next week, Peloton has extended the 10% off coupon good at all Lululemon stores and online until October 10, with the apparel release scheduled for October 11. 
*As of August 2023, there are 48 Peloton showrooms open in the United States, spread over 23 states and territories covering 46 cities, with California having the largest share of stores in 10 locations, which is about 21% of all locations.  (source: ScrapeHero)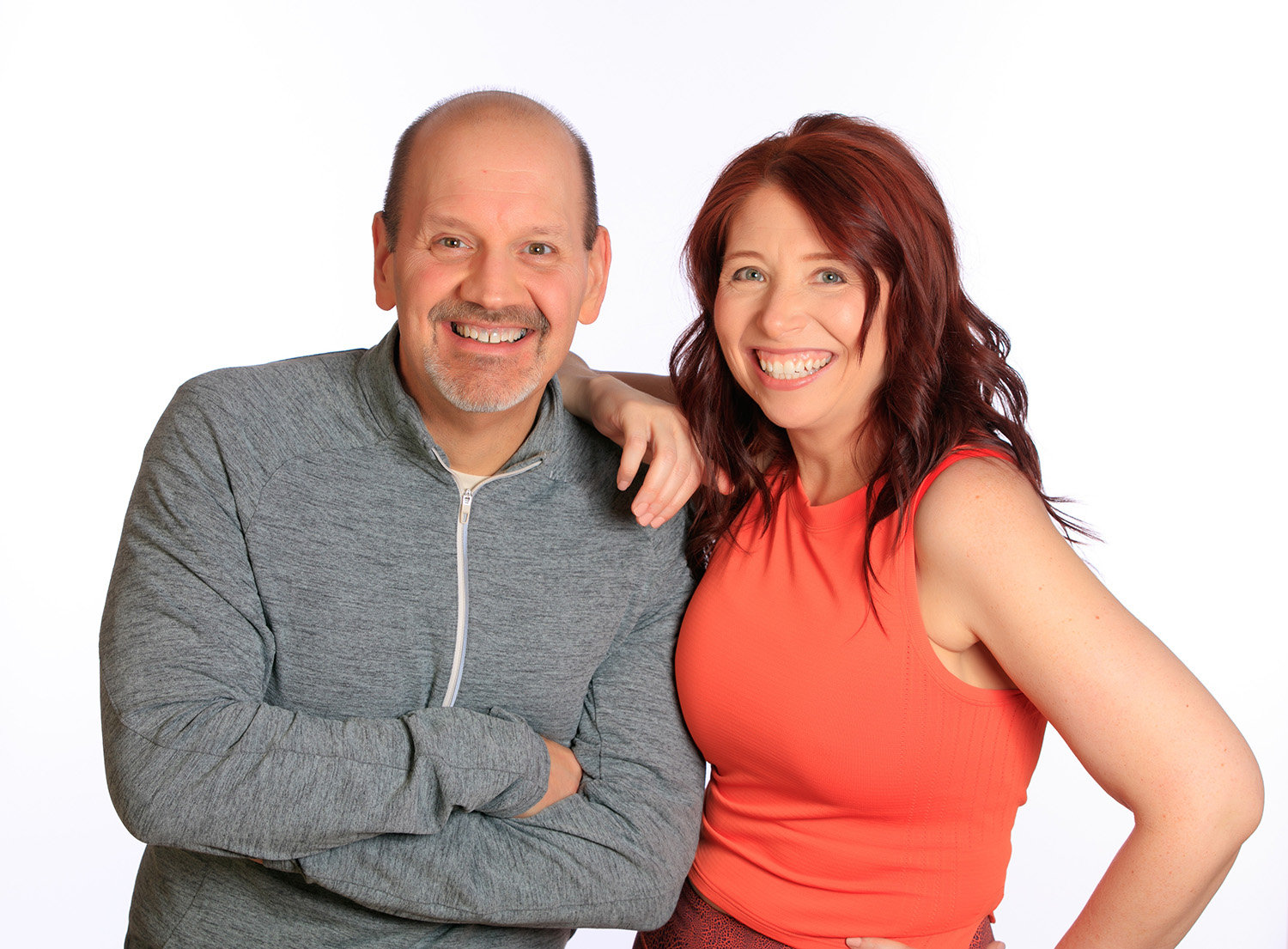 Subscribe
Keep up with all the Peloton news!