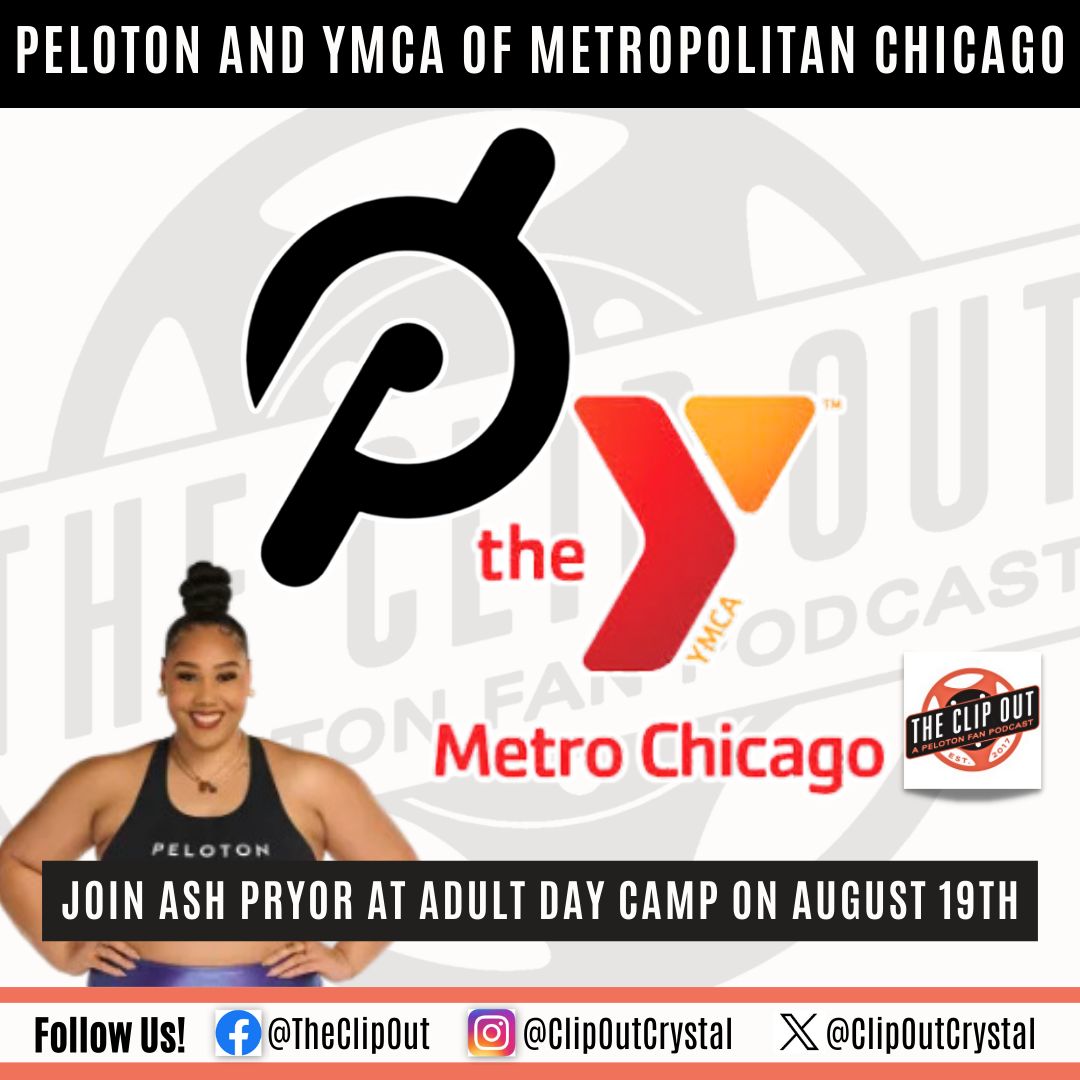 Peloton and YMCA of Metropolitan Chicago Announce Partnership 
Update:  Join Ash Pryor from 10am – 3pm on August 19th, at the Adult Day Came Event to celebrate the launch of this new partnership!  Event includes food, festivities, fitness classes, arts & crafts, day-camp activities, plus a panel discussion with Ash.  This event is open to all and the first 150 people to register will receive a free gift.  Learn more and register here.
Peloton, the popular fitness brand that provides expert instruction and world-class content, has partnered with the YMCA of Metropolitan Chicago to advance community health, wellbeing, and engagement. This strategic partnership aims to increase access to best-in-class fitness programming, close racial health and opportunity gaps across communities, and improve the overall health and wellness of members.
Access to Peloton's innovative programs, equipment, instruction, and coaching will be made available to YMCA of Metro Chicago members at select locations. The partnership also includes designated spaces for Y members to try free workouts on the Peloton App at the Lake View YMCA, and four YMCA of Metro Chicago locations have been outfitted with 12 Peloton Bikes situated in specially designed, co-branded, spaces.
The Fry Family YMCA in the western suburbs, McCormick YMCA in Chicago's Humboldt Park neighborhood, Sage YMCA in the northwest suburbs, and South Side YMCA in Chicago's Woodlawn neighborhood were strategically chosen as pilot locations for their geographic and demographic diversity and opportunity for community impact.
The partnership will launch with a special Adult Day Camp event celebrating the partnership and its impact on Saturday, August 19, at the McCormick YMCA from 10 a.m. to 3 p.m. The event will feature fitness and day-camp activities, healthy snacks, special guest appearances, a health and wellbeing panel discussion, and more. Interested participants can find additional details and registration information at ymcachicago.org/adultdaycamp.
Peloton and the YMCA of Metro Chicago share a mission to help people live their healthiest and happiest lives by building active, supportive communities that empower and bring out the best in their members. By making world-class health and wellbeing opportunities accessible to everyone, regardless of age, location, or previous familiarity with Peloton, the partnership aims to improve the health and wellbeing of communities across Chicago and beyond.
Founded in 2012 and headquartered in New York City, Peloton has nearly seven million members across the US, UK, Canada, Germany, and Australia. With the launch of this strategic partnership with the YMCA of Metropolitan Chicago, Peloton is furthering its mission to make fitness accessible to everyone, anywhere, and at any stage in their fitness journey.