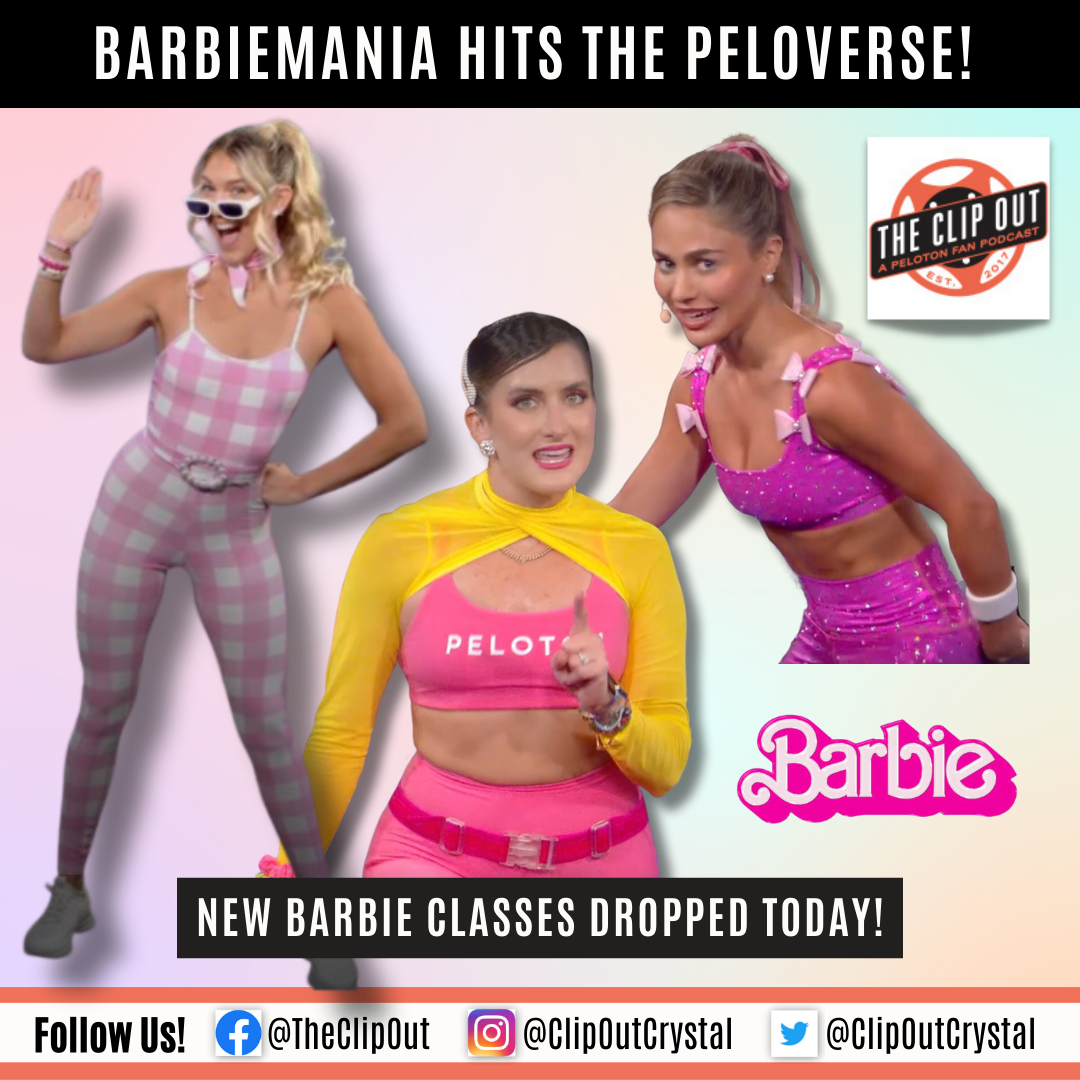 Barbie Takes Over the Peloverse!
Hey, Peloton Barbie fans! The one and only Barbie is in the house, radiating her signature pink charm!  This morning, Barbiemania completely took over the PSNY studio starting with Callie Gullickson's Glutes & Legs strength class at 8:00 am. The second of the three Barbie classes today featured Camila Ramon's Bike ride (in Spanish) at 11:00 am. Finally, we wrapped up the morning with an awesome Barbie Bike ride led by Olivia Amato at 12:00 noon.
Today's Barbie Classes
It was a morning filled with pure magic! All three classes featured the soundtrack to the "Barbie" movie, which is just incredible. The eclectic playlist features (among others) Lizzo, Nicki Minaj, Sam Smith, Dua Lipa, Billie Eilish, and the Barbie-iconic Aqua! Here at The Clip Out, a few of us got together (virtually) for Olivia's noon class to celebrate Tina's 300th ride, and we couldn't stop smiling!  Crystal thought the class was a blast (and she couldn't get enough of the soundtrack), and Tina praised Olivia for being a great mix of fun and inspirational, "just like the movie!" And congratulations to Tina on her milestone ride!
Peloton Instructors Channeling Barbie on Instagram
Instructors have been popping up on Instagram all week with delightful and creative reels.  Rebecca Kennedy and Andy Speer kicked things off earlier this week with an authentic dress-up as Barbie and Ken, lip-syncing to the timeless classic "Barbie Girl" by Aqua (this must be seen!)  Marcel Dinkins was spotted in the Barbie photo booth having fun with the newly-dropped "Barbie World" Nicki Minaj remix from the movie soundtrack.
Olivia and Callie got us hyped for their upcoming classes by giving us a sneak peek in a fantastic Instagram reel with both instructors decked out in pink Barbie attire.  And just this morning, Callie took it up a notch by sharing a Barbiefied reel of her morning routine as she prepped for her 8:00 am strength class, all while jamming to the new hit "Pink" by Lizzo, another gem from the soundtrack.  Ally Love and Aditi Shah both recently shared their pink Barbie dress-up moments on Instagram as well!
Upcoming Barbie Classes
The Barbie blast continues at Peloton with two more amazing live classes. On August 1, Jeffrey McEachern will lead a 20-minute Barbie run at 12:35 pm ET, and on August 30, Marcel Dinkins will take us on a 30-minute run at 5:00 pm ET. 
And that's not all – there's even more fabulous on-demand content in store for you! Kendall Toole is teaching a 20-minute Barbie Shadowboxing class, and Adrian Williams will lead a 10-minute Barbie stretch class. Both will be available on August 3rd at 10 am ET.
Get ready to dive headfirst into the enchanting world of Barbie – it's an experience you won't want to miss!
---
See something in the Peloton Universe that you think we should know? Visit theclipout.com and click on Submit a Tip!
Tune in to The Clip Out on every Friday to hear Tom and Crystal's take on this and other hot Pelotopics. We're available on Apple Podcasts, Spotify, Google Podcasts, iHeart, TuneIn. Be sure and follow us so you never miss an episode. You can also find the show online on Facebook.com/TheClipOut. While you're there, like the page and join the group. Lastly, find us on our YouTube channel, YouTube.com/TheClipOut, where you can watch all of our shows.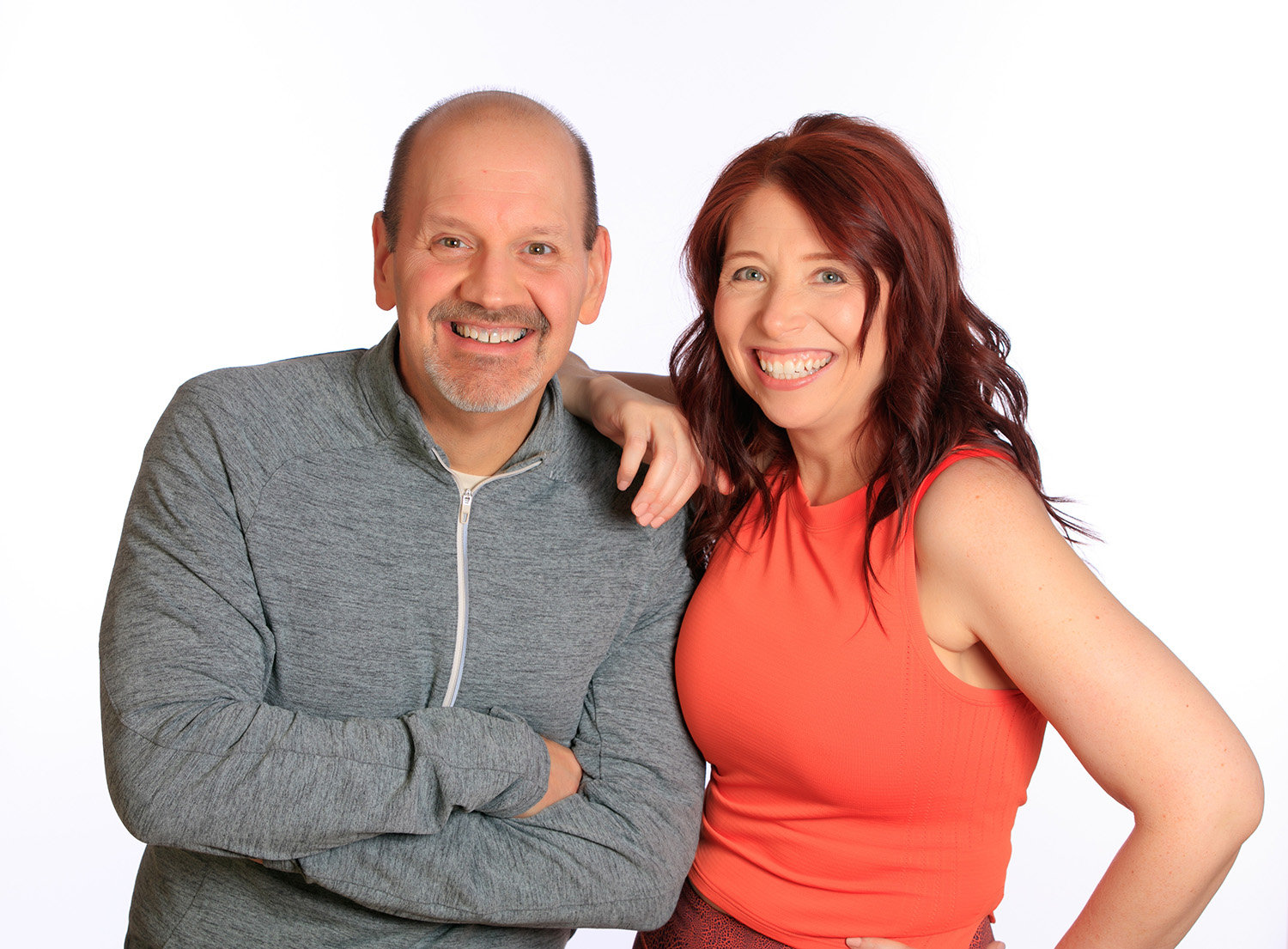 Subscribe
Keep up with all the Peloton news!