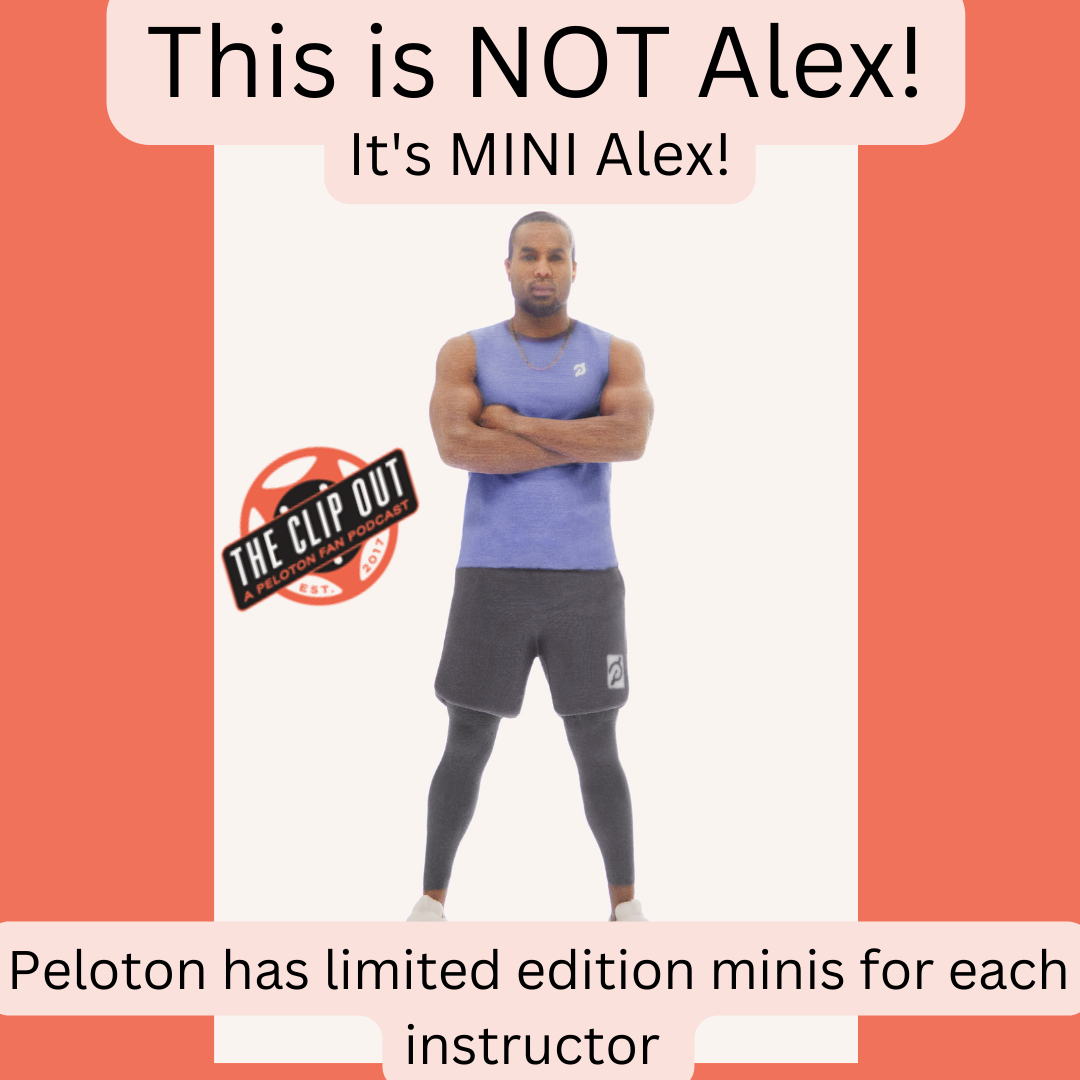 Your Favorite Peloton Instructor… But Make Them Minis
Your favorite Peloton instructor is now a thing. For every Peloton member who has ever secretly, or not-so-secretly, wished to have Alex or Robin in their home, your opportunity came (and went pretty quickly!) this morning. 
Your Favorite Peloton Instructor… But Make Them Minis
This Holiday Season, Peloton made a list, checked it twice, and the newest merchandise they released to a handful of very lucky members this morning was definitely nice.  No, really… they made an actual list!  An active member list, to be exact.  Peloton's internal tracking data shows that a staggering 92%* of its members logged in on a regular basis this year and remained active on the platform since the beginning of 2022, and they wanted to reward that.  
Favorite Peloton Instructor
Wrapping into their 2022 holiday season ad campaign, tiny Alex and tiny Robin have become 3D action figures.  Peloton, through its Peloton Apparel site, released one-of-a-kind, limited-edition "favorite Peloton" Instructor Minis of Alex Toussaint and Robin Arzon for $0.92** (MSRP $179!!) around 9am (EST) on December 8th.  Here's the catch: in keeping with the ninety-two theme, there were ONLY 92 doppelgangers of each instructor available.  That's right….184 total.  You don't have to be a math whiz to know that the odds of getting one of these limited-edition minis were very low, and, honestly, all down to luck.  
With such limited inventory of each instructor available, you had to move FAST….faster than fast….because these Instructor Minis were snapped up almost immediately.  If you didn't see Peloton's Instagram post the second it went up, or didn't happen to be shopping on the apparel site at the exact same time the DOPLs were released, chances are, you missed out because both sold out in 6 minutes.    
With that said we know some of you were lucky enough to snag one or two. Who did you get? No official word on whether or not Peloton will be releasing DOPLs of other instructors, but, if they do, what favorite Peloton instructor is on your wish list?  
*Based on internal data regarding Peloton All-Access Members joining January-February from 2014-2021.  App Members are not included. 
*Available in the USA and online only.  Shipping and taxes will be charged separately.
Tune in to The Clip Out on Friday, Dec. 9, to hear Tom and Crystal's take on this and other hot Pelotopics. We're available on Apple Podcasts, Spotify, Google Podcasts, iHeart, TuneIn. Be sure and follow us so you never miss an episode. You can also find the show online on Facebook.com/TheClipOut. While you're there, like the page and join the group. Lastly, find us on our YouTube channel, YouTube.com/TheClipOut, where you can watch all of our shows.
Written By: Nikki Smith