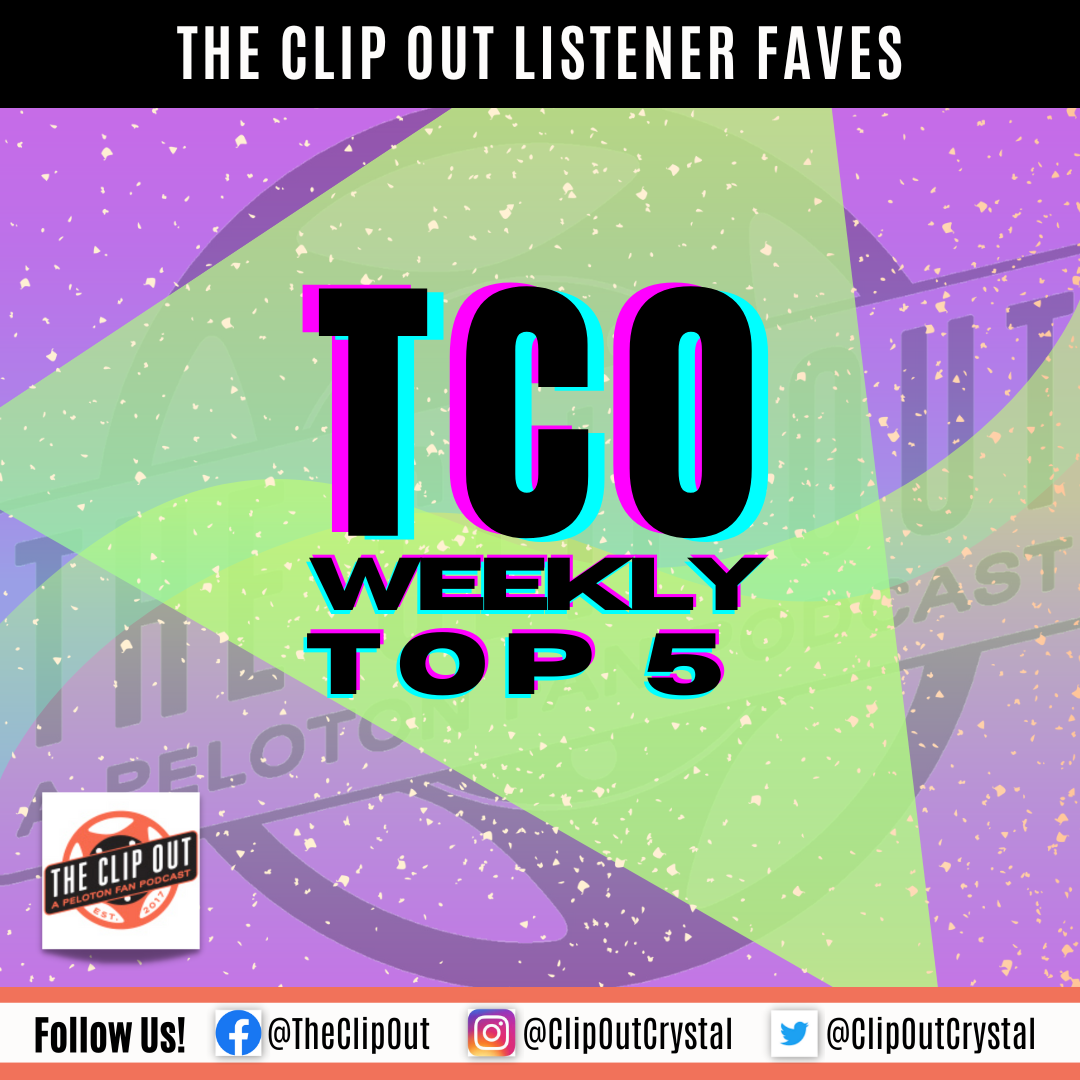 TCO Top 5 Favorite Peloton classes: Stay motivated with this week's picks (9/4/23)
The Clip Out Facebook Group came through with another excellent top 5 peloton classes list of recommendations this week—an Unstackable 30-minute Ride, a 10-minute hip-opening stretch, and everything in between. We're sharing the five most enthusiastic recommendations (in no particular order) from our community, along with a quick summary of each class. Read on for our weekly dose of motivation!
This week's Top 5 favorite Peloton classes:
Why you loved them!
Sometimes it's hard to pick just one favorite, but these reviews make it seem easy! Here's what the TCO Group had to say about their favorite classes from the last week.
1. Favorite Peloton Mobility Class
8/1/23 10 min Hip Mobility with Hannah Corbin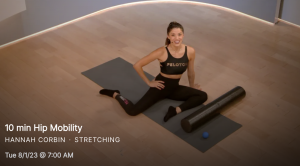 Karen Smith chose this class because, like many of us, she's working to bring more mobility to her routine. With Peloton's growing library of Mobility classes, there is plenty to choose from. Karen found one that is worth repeating—and sharing!
She said, "My pick of the week is the 10-minute hip mobility class with Hannah Corbin from 8/1/23. I'm trying to fit in more stretching and mobility work for my very non-flexible hips and this one was great! Definitely on my list to repeat regularly. And it's on my stack for tomorrow."
In addition to a mat, Hannah recommends using a foam roller for leverage (a stack of pillows or yoga blocks works in a pinch), and Pilates, lacrosse, tennis, or similarly sized semi-firm ball. Even without the props though, she'll offer options to ensure your hips are getting the love they need.
The playlist is a soulful mix of dance, hip-hop, and R&B songs from Karol G, Q-Tip, Teyana Taylor, and Floetry, the perfect backdrop to a focused mobility class.
2. Favorite Peloton Row
8/23/23 15 min 80s Pop Row with Alex Karwoski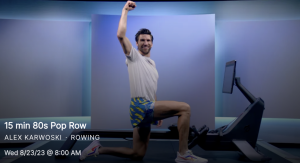 Sometimes, the nostalgia makes the class. That was the case for Paul Kittinger. His favorite class of the week was a short and sweet Row featuring music from some of the best movies of the 80s.
"Great 80s playlist, all from John Hughes' movies," he said. The playlist features songs from Hughes' 16 Candles, The Breakfast Club, Pretty In Pink, and Ferris Bueller's Day Off.
The class is made of rolling intensities of easy, moderate, and challenging; then easy, moderate, and recovery. At just 15 minutes long, the combination of Alex's energy and 80s feel-good pop music makes this Row the perfect mood shifter to start your workout or your day.
3. Favorite Peloton Run
8/25/23 45 min 90s Run with Mariana Fernandez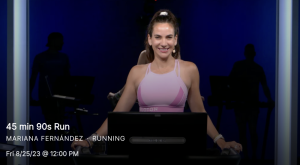 TCO listeners are huge fans of Mariana's Tread classes. Becky Kithcart Gomez found that her energy was just what she needed to get through a particularly tough run, making it her favorite class of the week. As she tells it:
Mariana's 45 minute 90s run from 8/25/23. Perfect 90s playlist. She has the best upbeat and motivating attitude, and I also love her coaching techniques. It was a really hard class though with hills and sprint intervals!
Nikki Biehl loved this class too! She added, "Yes! She is so knowledgeable on the mechanics of running and is so motivating in a non-cheesy way. I was extremely pleasantly surprised by how much I loved this run."
After an eight-minute warmup, Mariana takes the class through five blocks of work including a series of progressions, hills, and HIIT intervals (with 4 sprints!). The playlist oscillates between the early nineties and late nineties with songs from the likes of U2, En Vogue, Janet Jackson, Meredith Brooks, and Semisonic.
Add this class to your stack for the next time you feel like turning up the intensity on your run!
4. Favorite Peloton Low Impact Sweat Sesh
8/31/23 30 min Sweat Steady: Low Impact Ride with Jess King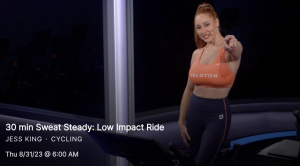 Sometimes we need low intensity, but still want high sweat. That was the case for Danette Royal Giles (bettrnettr), who's recovering from an injury and found this to be the perfect class for meeting her body where it's at.
She said, "I have a foot injury that doesn't tolerate being out of the saddle, so this workout was perfect. It was tough without aggravating my injury."
This class features sustained, progressive endurance efforts—not quite breathless, but still aerobic and sweaty. After a five-minute warmup, Jess keeps the class in the saddle with a resistance lower than 50 and a moderate cadence of 70 to 85 RPMs. She provides both excellent posture cues and delightful conversation throughout, not to mention a hip-hop playlist to keep you moving, with songs from Salt-N-Pepa, 50 Cent, Chamillionaire, and Kendrick Lamar.
We love that Peloton offers classes that keep us engaged, motivated, and consistent, even when life might try to throw us off our game. Bookmark this, or any of Jess King's Sweat Steady Low Impact Rides, for the next time you want to stay engaged while honoring your body's need for low intensity (and high sweat!).
5. Favorite Peloton Unstackable Ride
7/8/23 30 min Dance Music Ride with Mila Lazar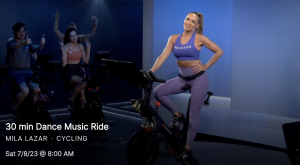 Sometimes we want a class that leaves us in a puddle and washes all hope of a stack of extra classes away with it. We call those classes Unstackable, and we love hearing about our listeners' Unstackable experiences.
For this week's Unstackable recommendation, we heard from Michael S. Davern:
"Ahhh….Mila Lazar is unstackable from 7/8/23 at 10 am if you are riding the top end or close. Four callouts at or above 70 on climbs. Recoveries are 45-60 and only one true short recovery on this 30 min ride. Speed work at 45 or 50 resistance bottom end to top out at 60-65. OMG! In English, live from London."
If this class sounds scary, you have the option to follow the lower end of the callouts. Or, just let the music distract you! Mila says the class will make you want to dance, or at least do some speed pushes, with absolute bangers from Beyonce, Fred Again, Nile Rodgers, Tiesto, and J Balvin.
Whether you take this class easy or make it Unstackable, it is sure to be a good one. If you give it a try, let us know your take!
Thank you!
Thank you to all of our listeners for sharing your recommendations and enthusiasm. To see the full list of this week's classes and add your own to the conversation, check out the post from September 4, 2023, here. To see past weeks' Top 5 classes, visit TheClipOut.com and search TCO Top 5! If you try any of the recommendations and find a new favorite, we'd love to hear from you!
---
Tune in to The Clip Out every Friday to hear Tom and Crystal's take on this and other hot Pelotopics. We're available on Apple Podcasts, Spotify, Google Podcasts, iHeart, TuneIn. Be sure and follow us so you never miss an episode. You can also find the show online on Facebook.com/TheClipOut. While you're there, like the page and join the group. Lastly, find us on our YouTube channel, YouTube.com/TheClipOut, where you can watch all of our shows.
See something in the Peloton Universe that you think we should know? Visit TheClipOut.com and click on Submit a Tip!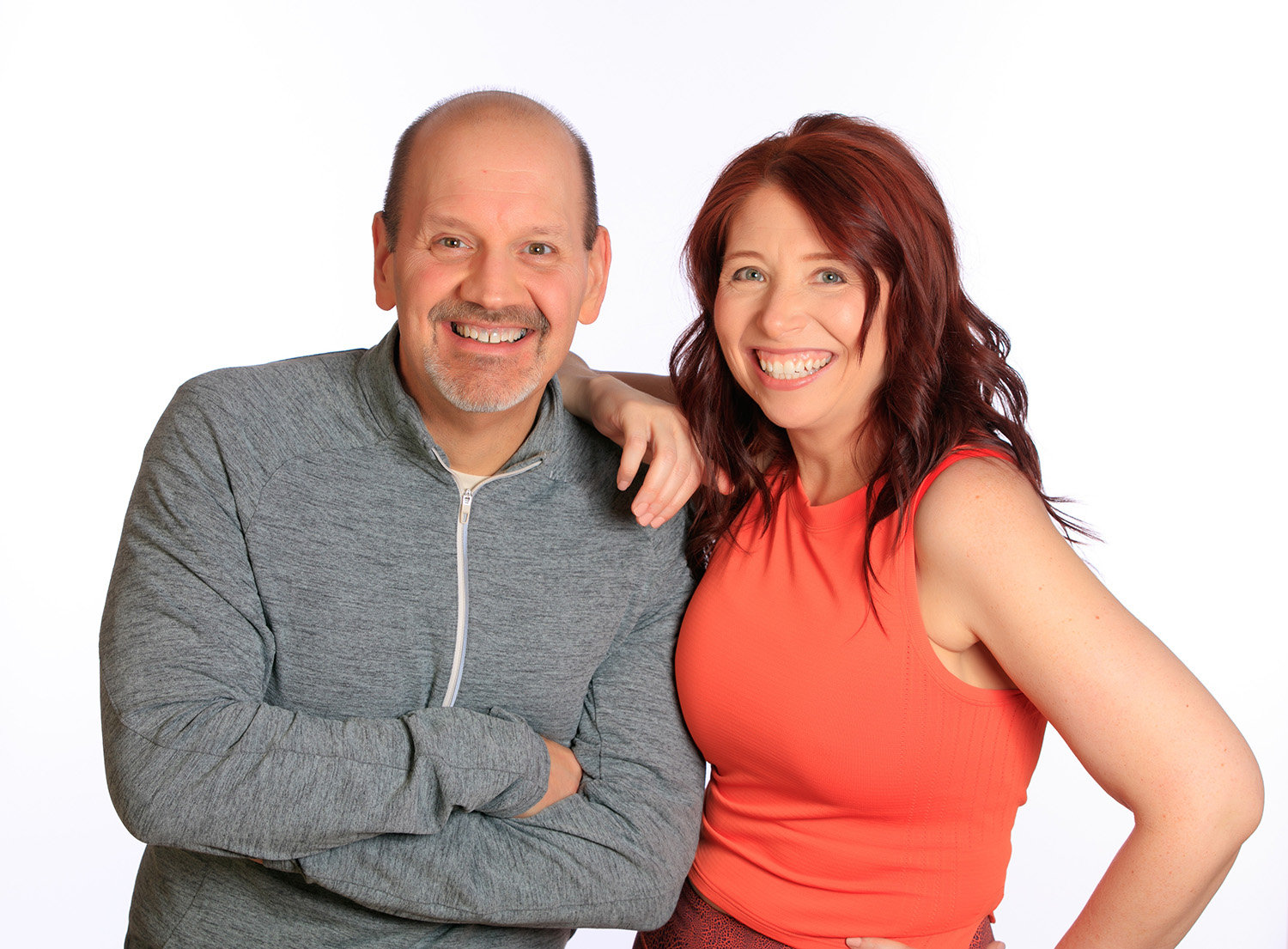 Subscribe
Keep up with all the Peloton news!