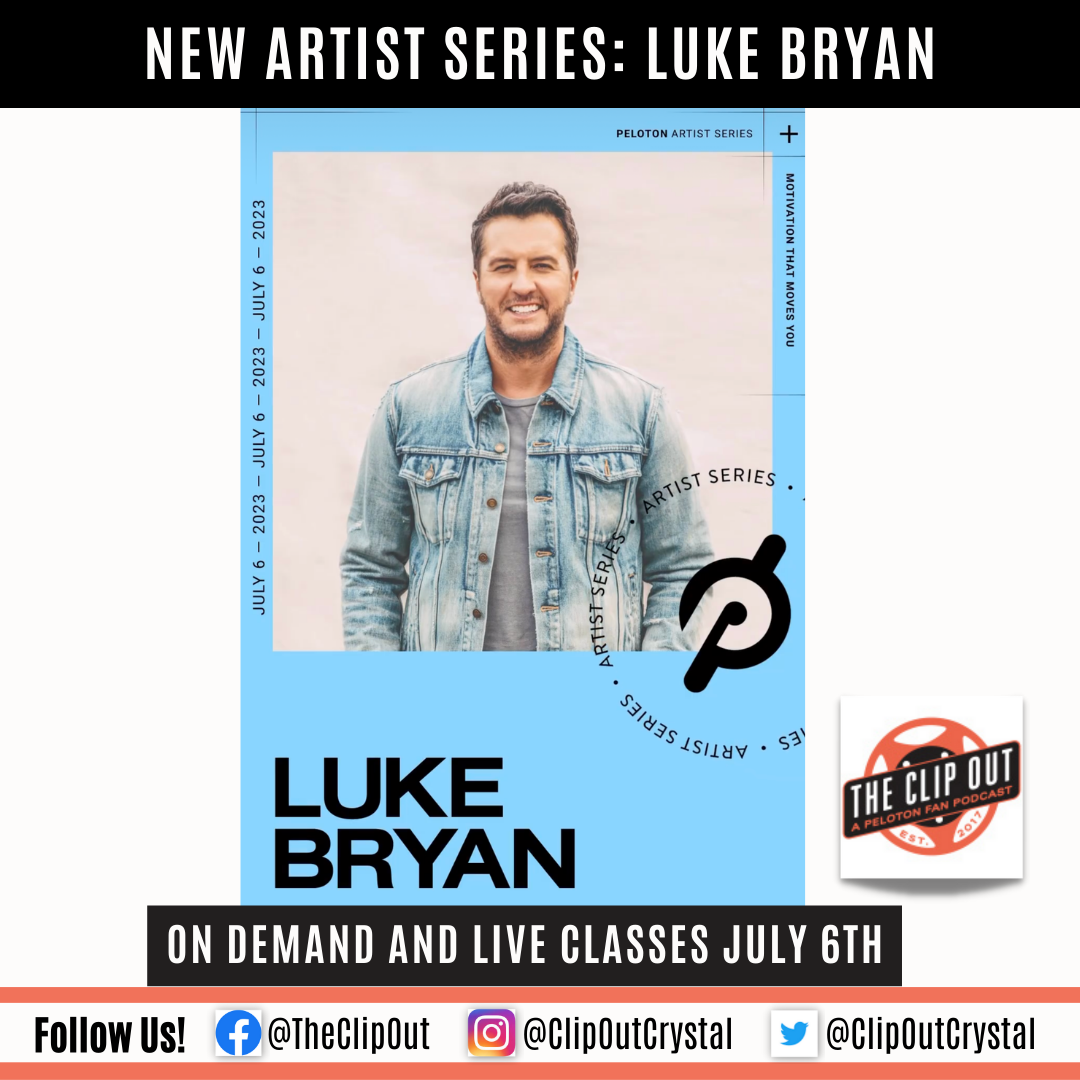 Peloton's Artist Series: Luke Bryan Takes Center Stage
Get ready to shake it up with your workouts! Peloton, the leading interactive fitness platform, is all set to launch its latest Artist Series featuring country music sensation, Luke Bryan. This fun country music series will commence on July 6, 2023, and has a diverse range of classes for all Peloton members.
Luke Bryan, with his catchy tunes and energetic performances, has been winning hearts worldwide. Now, he's ready to motivate you through your Peloton workouts. Whether you're a hardcore country music fan or just enjoy good music to sweat to, this series is a must-try!
Here's a sneak peek at what you can expect from the Luke Bryan Artist Series:
20-minute Rowing class with Alex K.: Start your day with an invigorating on-demand rowing session with Alex K. Synced to the upbeat tunes of Luke Bryan, this class will get your heart pumping and muscles working.

30-minute Walking class with Jeffrey M: Join Jeffrey McEachern for a mid-morning stroll at 11:30 am ET. This class, conducted in German, is a wonderful way to immerse yourself in Luke Bryan's music while enjoying a low-impact workout.

20-minute Glutes and Legs Strength class with Logan A: At 6 pm ET, tune in for a targeted strength session with Logan Aldridge. Working out to the rhythm of Luke's energizing tracks, you'll be toning those legs and glutes in no time!

30-minute Cycling class with Hannah C: Get ready to ride with Hannah Corbin at 7 pm ET. Pedal to the beat of Luke Bryan's chart-topping hits and let the music fuel your cycling journey.

30-minute Running class with Matt W: For the runners, join Matt Wilpers for a run like no other at 7 pm ET. Let Luke Bryan's music lead your stride as you push your limits and break new records.
The series is perfect summer music. It brings together a variety of workout types – from rowing and walking to strength training, cycling, and running. There's something for everyone!
So, mark your calendars for July 6 and get ready to sweat it out to the tunes of Luke Bryan. Whether you're looking to try a new workout or are a regular Peloton user, the Luke Bryan Artist Series offers a fresh, fun, and engaging way to stay active. See you on the leaderboard!
---
See something in the Peloton Universe that you think we should know? Visit theclipout.com and click on Submit a Tip!
Tune in to The Clip Out every Friday to hear Tom and Crystal's take on this and other hot Pelotopics. We're available on Apple Podcasts, Spotify, Google Podcasts, iHeart, TuneIn. Be sure and follow us so you never miss an episode. You can also find the show online on Facebook.com/TheClipOut. While you're there, like the page and join the group. Lastly, find us on our YouTube channel, YouTube.com/TheClipOut, where you can watch all of our shows.