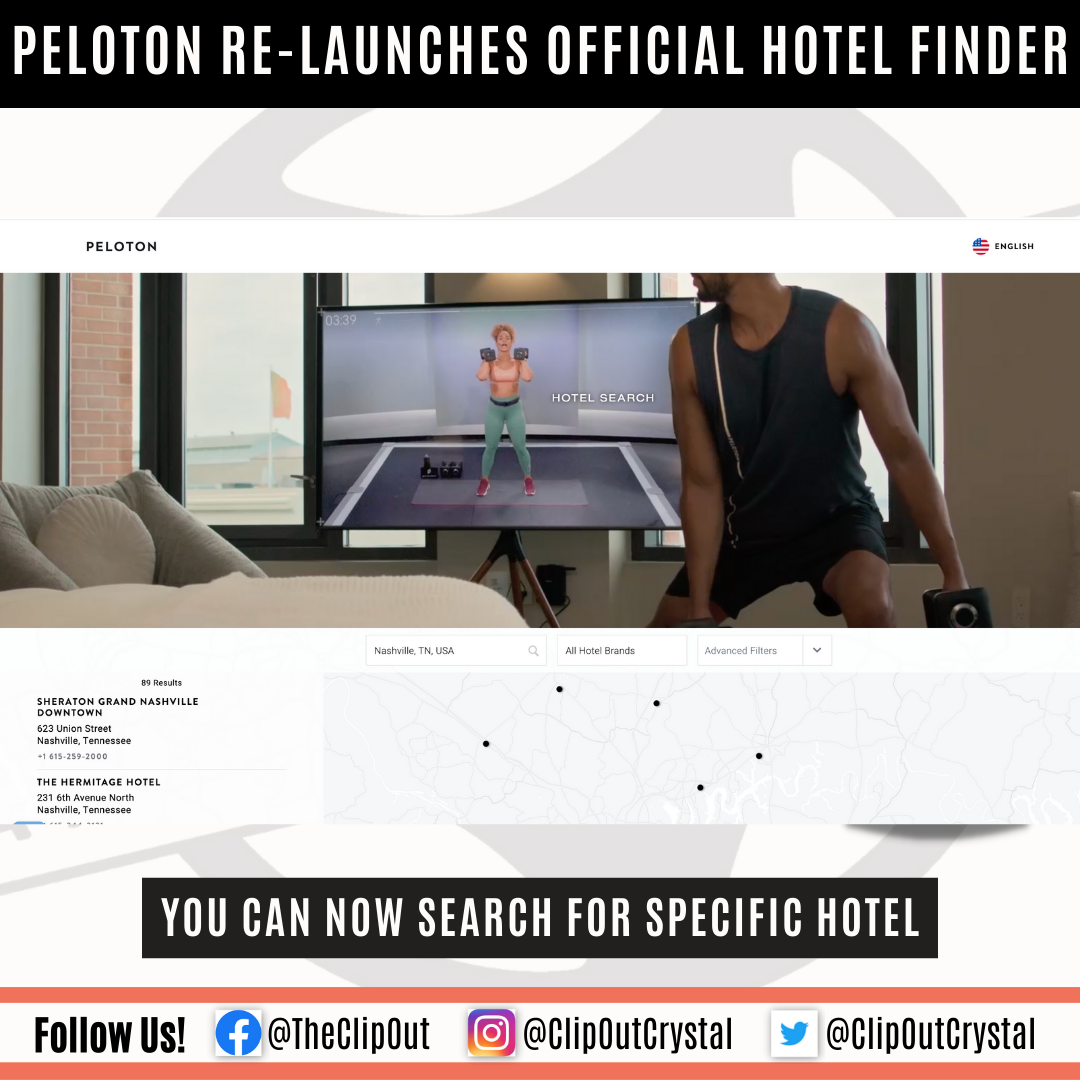 Peloton Re-Launches Official Hotel Finder
Here's something that recently happened to me and has probably happened to many of you as well. You're traveling on business or leisure and stop by your hotel fitness center for a workout. You look at the equipment for a minute, and then suddenly, there it is! The Peloton Bike – right here in your hotel. Then you think, arrgh! I wish I had brought my cycling shorts. 
Hopefully, those days are over as Peloton has re-launched its Hotel Finder. With the hotel finder search bar, you can search specifically by hotel name or city for a listing of hotels that have the Peloton Bike. If your favorite hotel does not currently have the Bike, the Hotel Finder allows you to recommend specific hotels to Peloton where you would like to see Bikes added. If there is a problem with the Bike at your hotel, the Hotel Finder allows you to report it directly to Peloton.
The Hotel Finder page also reminds members that hotel Bikes do not come with the Delta cleats that were included with your Bike at home. Rather, most hotels have either toe cages, SPD pedals, or dual-sided pedals. So if you're planning to use a hotel Peloton Bike, you should probably bring your gym shoes, or SPD shoes if you have them. And don't forget your shorts!
We recommend that you call ahead to the hotel to confirm Bike availability. Some hotels might still need to replace their bike seat posts, although many have been replaced!
Will you use the hotel finder for your next trip? Let us know!
---
See something in the Peloton Universe that you think we should know? Visit theclipout.com and click on Submit a Tip!
Tune in to The Clip Out every Friday to hear Tom and Crystal's take on this and other hot Pelotopics. We're available on Apple Podcasts, Spotify, Google Podcasts, iHeart, TuneIn. Be sure and follow us so you never miss an episode. You can also find the show online on Facebook.com/TheClipOut. While you're there, like the page and join the group. Lastly, find us on our YouTube channel, YouTube.com/TheClipOut, where you can watch all of our shows.