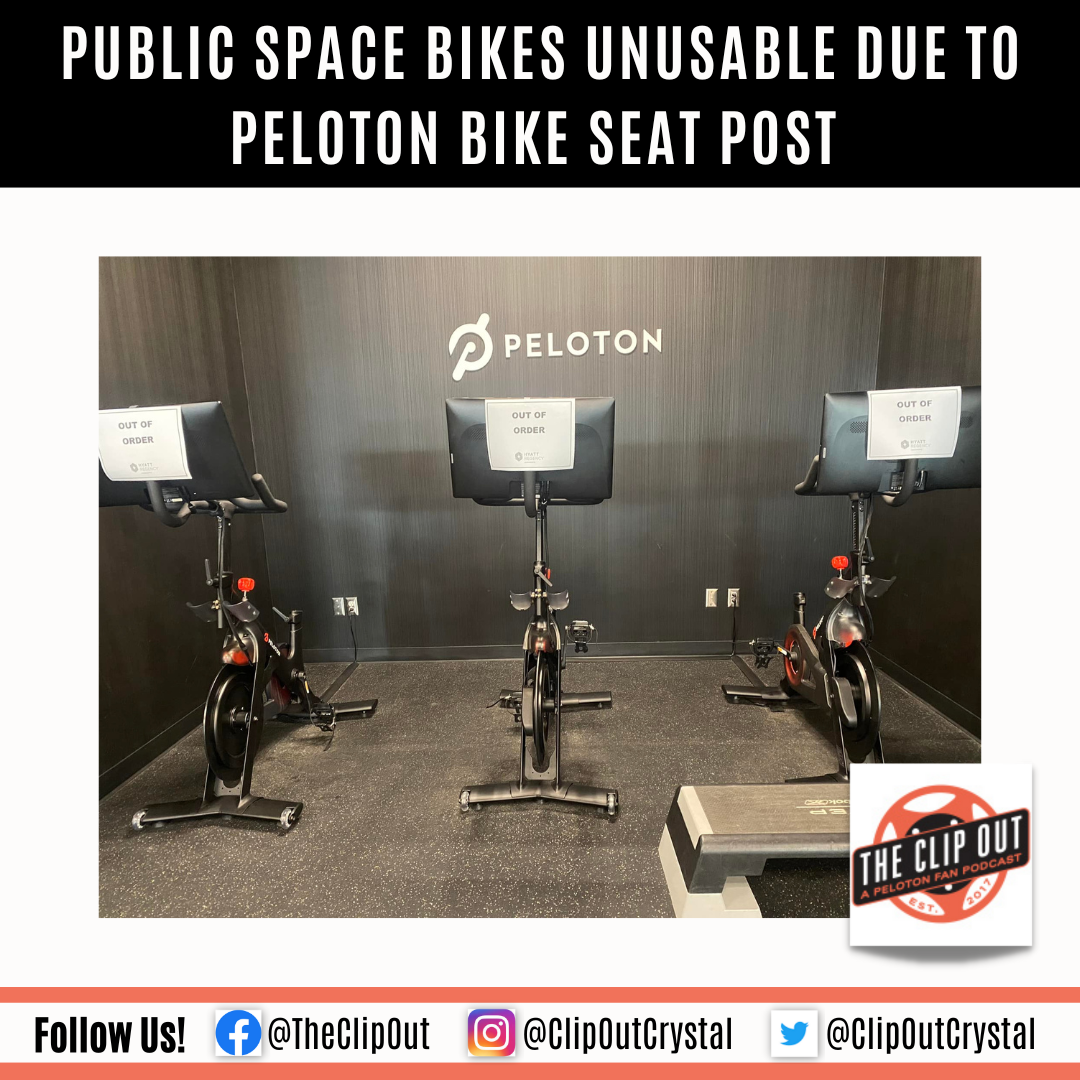 Public Space Bikes Unusable Due to Peloton Bike Seat Post
Peloton, the leading fitness platform and equipment manufacturer, has recently issued a recall on certain bike seat posts, affecting bikes in public areas such as hotels, gyms, and apartment complexes. As a result of this recall, these bikes are currently unusable until Peloton ships the replacement parts and they are installed at the affected locations.
The recall was initiated after it came to light that specific seat posts could pose a safety hazard to users. Peloton's priority is ensuring the safety and well-being of its customers, which is why the company has taken immediate action to address the issue. This proactive approach, however, means that many public Peloton bikes will be out of commission until the necessary replacements are made.
Hotels, gyms, and apartment complexes that offer Peloton bikes as a fitness amenity for their guests and residents are now faced with the challenge of providing alternative workout options during this period. It is essential for these establishments to communicate the situation clearly to their patrons and assure them that the issue is being resolved as quickly as possible.
Peloton is working diligently to ship the replacement seat posts (deliveries have begun!) to all affected locations, but there may be some delays due to the sheer volume of bikes impacted by the recall. In the meantime, those who rely on public Peloton bikes for their workouts should explore other exercise options available to them, such as utilizing different cardio machines, participating in group fitness classes, or even trying outdoor activities like running or cycling.
While the temporary unavailability of public Peloton bikes may be inconvenient for some, it is crucial to remember that this recall is ultimately aimed at ensuring the safety of all users. Peloton's commitment to addressing the issue promptly demonstrates the company's dedication to maintaining the highest standards of quality and safety for its products and customers.
As the replacement parts are shipped and installed, public Peloton bikes will gradually become operational once again. Until then, fitness enthusiasts are encouraged to stay active and explore alternative workout options. Rest assured that Peloton is working tirelessly to resolve the issue and restore access to its top-tier fitness experience for all users.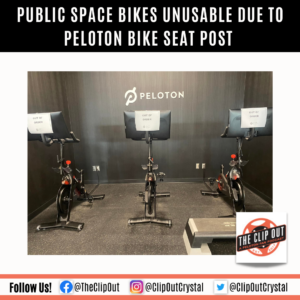 ---
See something in the Peloton Universe that you think we should know? Visit theclipout.com and click on Submit a Tip!
Tune in to The Clip Out on every Friday to hear Tom and Crystal's take on this and other hot Pelotopics. We're available on Apple Podcasts, Spotify, Google Podcasts, iHeart, TuneIn. Be sure and follow us so you never miss an episode. You can also find the show online on Facebook.com/TheClipOut. While you're there, like the page and join the group. Lastly, find us on our YouTube channel, YouTube.com/TheClipOut, where you can watch all of our shows.