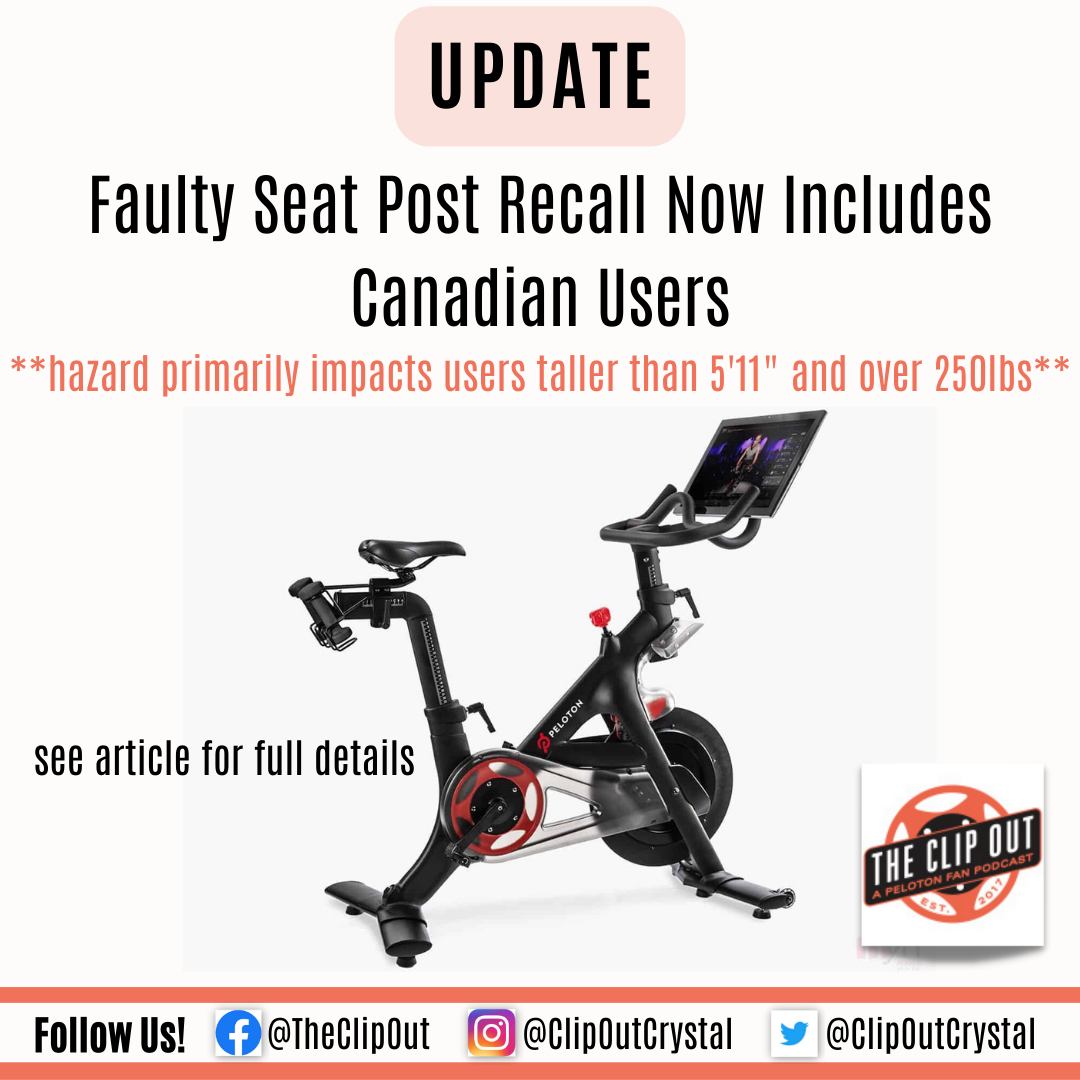 Canadian Recall Offers Key Insight Into Peloton Seat Post Issue
On the heels of yesterday's United States seat post recall for their flagship Bike, Peloton, in conjunction with the Canadian Government and Health Canada, has now extended the recall to include Canadian Members – offering insight into the seat post issue.

Important Points: 
Members are instructed to stop using the recalled Bikes immediately and

contact Peloton

for a seat post replacement

This recall involves Bikes with the model number PL01

Members will likely begin seeing recall emails alerting them to the news 

As of May 1, Peloton has received 1 reported incident and 0 injury reports in Canada

This issue seems to appear the most often for users taller than 5'11" and weighing over 250lbs

Seat post replacement is available FREE OF CHARGE and NO equipment needs to be returned
As yesterday's news of a Bike recall made the rounds, many Members wondered if that recall would soon extend to additional countries, and we now have an answer–at least in part.  Earlier today, Peloton issued a recall for the same faulty bike seat that initially triggered the recall in the United States.  As with the US recall, this involves Original Bikes with the model number PL01.  Canadian Members will likely receive an email alerting them to action if their equipment is involved in the recall.  
It was noted within the recall that, as of May 1, 2023, only 1 incident was reported in Canada and no injuries have resulted from the issue.  It's not uncommon for the details of recalls to vary from country to country. Perhaps a particular country is overly cautious while another country is, umm…underly cautious. But examining those differences can sometimes offer us a perspective on the problem at hand. In this case, the recall verbiage from the Canadian government seems to do just that.
There is a glaring difference between the Canadian warning and the U.S. warning. Namely, the focus on height and weight. Canada points out that the people experiencing the lion's share of the problems are users taller than 5'11" and weighing over 250lbs whereas the U.S.'s CPSC makes no such mention of this key point.
Now, we are admittedly not scientists, but to the best of our knowledge, the laws of physics are the same in both countries. So, while this is certainly a problem that needs to be addressed, there is a large portion of Peloton users who would be unaffected by this issue, which is most likely why there have only been 35 reported incidents so far. It will be interesting to see if/when this rolls out to other countries if we'll see the same (or even more) disparities.
Health Canada is urging Members who own this model of Peloton Bike to cease use immediately until they have replaced the seat post.  The replacement post is available to Members free of charge and Peloton is not asking Members to return any equipment.  
At press time, we do not have any information about additional recalls, but would not be surprised to see them extended beyond North America and we will update our listeners with any available information as we receive it.  For the most up-to-date information about the recall, please visit Peloton's website.  This article will be updated with relevant links as they become available.  Tune into this week's episode of The Clip Out as Tom & Crystal discuss the recall information. 
 See something in the Peloton Universe that you think we should know? Visit theclipout.com and click on Submit a Tip!
Tune in to The Clip Out every Friday to hear Tom and Crystal's take on this and other hot Pelotopics.
We're available on Apple Podcasts, Spotify, Google Podcasts, iHeart, TuneIn. Be sure and follow us so you never miss an episode.
You can also find the show online on Facebook.com/TheClipOut. While you're there, like the page and join the group.
Lastly, find us on our YouTube channel, YouTube.com/TheClipOut, where you can watch all of our shows.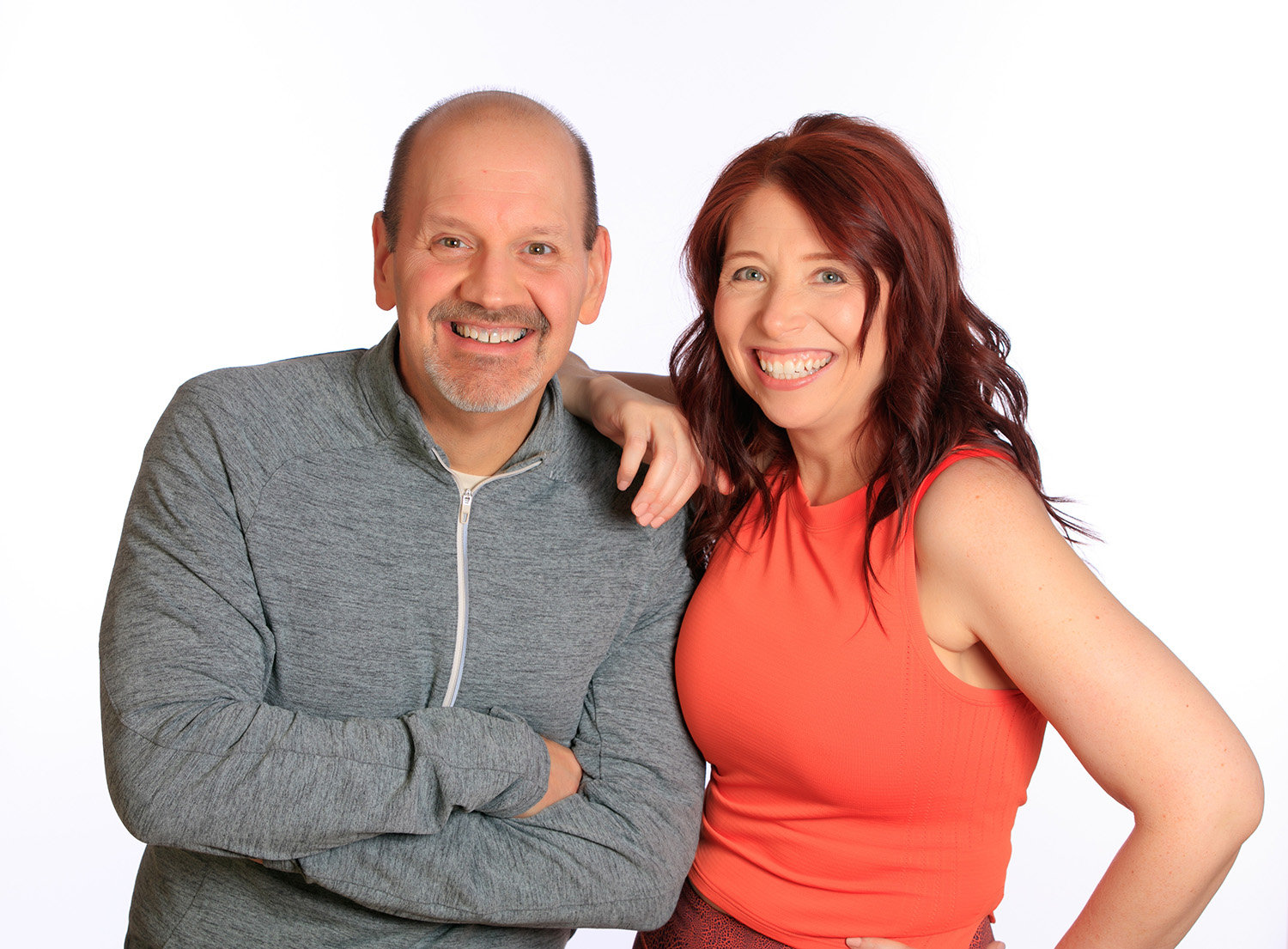 Subscribe
Keep up with all the Peloton news!