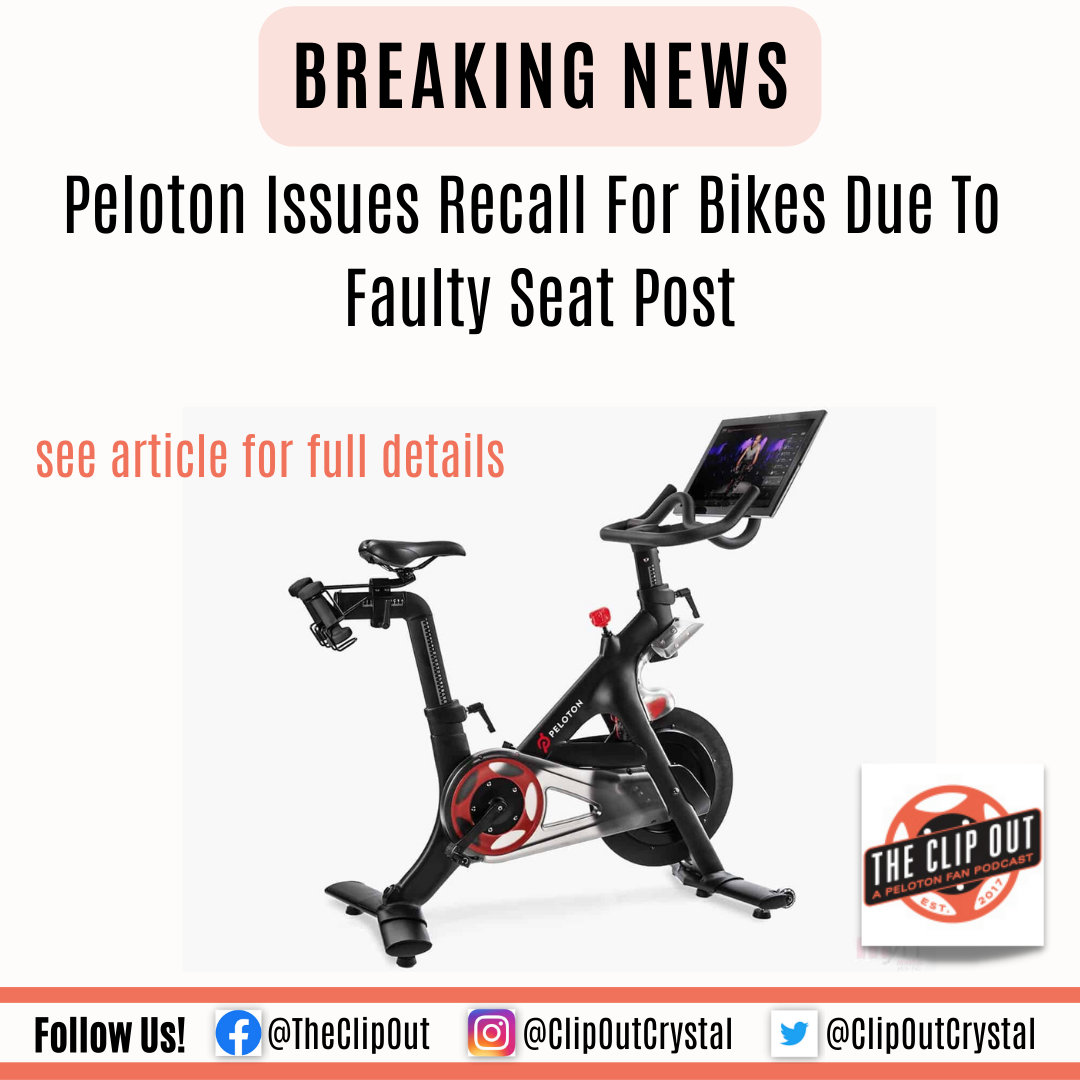 Breaking: Peloton Issues Bike Recall in Conjunction with CPSC
In response to reported issues with the seat on their flagship Bike, Peloton has issued a product recall in conjunction with the Consumer Product Safety Commission.  This recall will affect owners across the spectrum of Bike products.  
Important points: 
Out of 2 million bikes in circulation, only 35 reports of injury have been received

Bike owners will likely be notified via email about the recall

If your equipment is affected, you will be directed to order a new seat post FREE OF CHARGE

Due to the volume of emails and time zone differences, emails will likely be sent throughout the day

This recall is confined to the US market only

NO equipment needs to be returned

This recall involves Bikes with product number PL01
As we reported a week ago, Peloton has acknowledged a defect with the seat posts that could cause injury and took steps to remedy the situation, including notifying the CPSC about the "potential product safety issue."  Additionally, they filed a report with the US Securities and Exchange commission, noting that out of the more than 2M bikes on the market, they've only received 35 reports of incidence, with 12 of those being reports of injury, indicating that this is not a wide-spread issue.  
Starting today, May 11, 2023, Members who own Bikes will be notified of the recall.  If you own one of the defective Bike's, you will be directed to order a new seat post at no charge.  If your equipment is not affected by the recall, then no action is necessary on your part.  Note:  No equipment needs to be returned.  The recall is for the part only.    You can order your replacement part here.    
Savvy Members were quick to notice that the option to purchase the base-model Bike was put on pause over the last couple of days, both through the Peloton website as well as via Amazon and Dick's Sporting Goods, likely in anticipation of the CPSC's official product recall announcement, although it appears that Peloton had a plan in place to remedy the defect and was ready to act immediately.  The base-model Bike will likely be available for purchase again soon, and will be added back into the Mother's Day promotion.  Additionally, we believe all Bike purchases going forward will include the new seat post. 
For the most up-to-date information about the recall, please visit Peloton's website.  This article will be updated with relevant links as they become available.  Tune into this week's episode of The Clip Out as Tom & Crystal discuss the latest recall information. 
See something in the Peloton Universe that you think we should know? Visit theclipout.com and click on Submit a Tip!
Tune in to The Clip Out every Friday to hear Tom and Crystal's take on this and other hot Pelotopics.
We're available on Apple Podcasts, Spotify, Google Podcasts, iHeart, TuneIn. Be sure and follow us so you never miss an episode.
You can also find the show online on Facebook.com/TheClipOut. While you're there, like the page and join the group.
Lastly, find us on our YouTube channel, YouTube.com/TheClipOut, where you can watch all of our shows.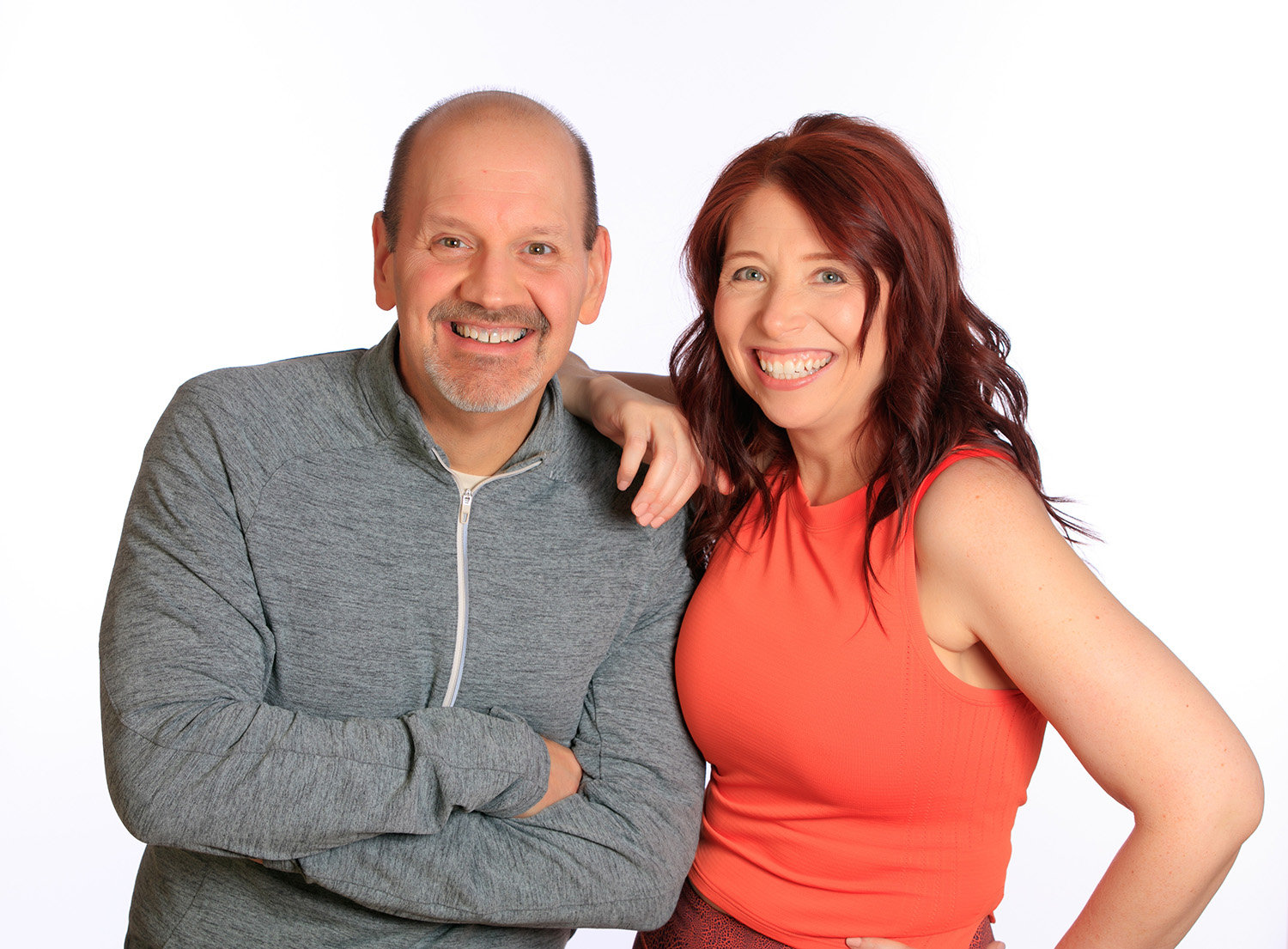 Subscribe
Keep up with all the Peloton news!