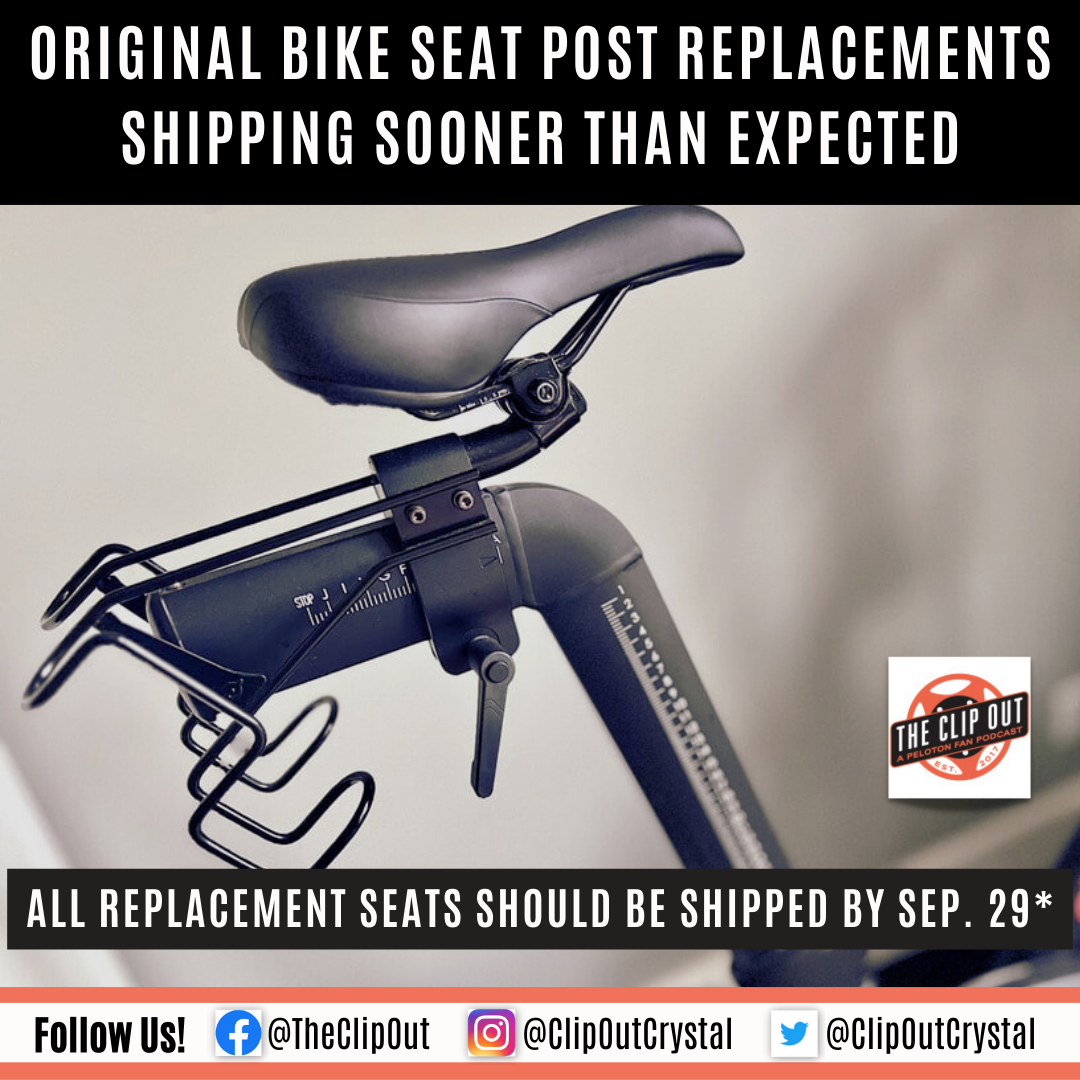 Original Bike Seat Post Replacements Shipping Sooner Than Expected
Good news for original Peloton Bike owners who have been waiting for their replacement seat posts. Some of our readers have received an email informing them that Peloton has been working hard to expedite the seat post replacements and that they will ship all replacements by September 29 to anyone who has already ordered by July 28.
Peloton first announced the voluntary seat post-recall back in May. Peloton had prioritized replacing the seats based on rider weight. Now, everyone who has already ordered their replacement seatpost will hopefully receive it sooner than expected.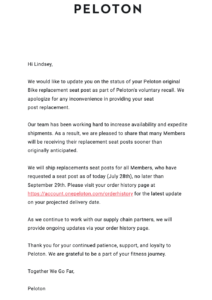 ---
Tune in to The Clip Out every Friday to hear Tom and Crystal's take on this and other hot Pelotopics. We're available on Apple Podcasts, Spotify, Google Podcasts, iHeart, TuneIn. Be sure and follow us so you never miss an episode. You can also find the show online on Facebook.com/TheClipOut. While you're there, like the page and join the group. Lastly, find us on our YouTube channel, YouTube.com/TheClipOut, where you can watch all of our shows.
See something in the Peloton Universe that you think we should know? Visit theclipout.com and click on Submit a Tip!