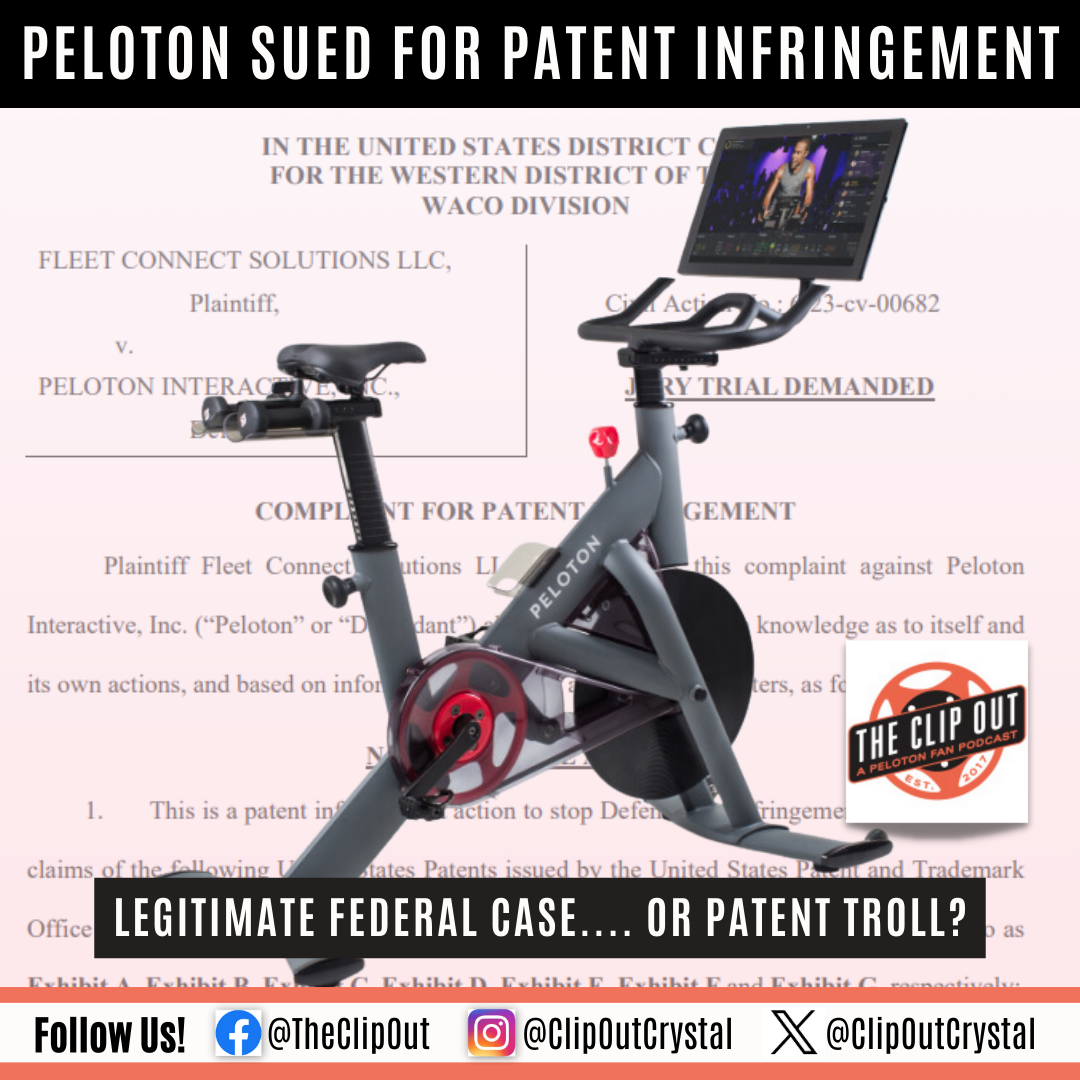 New Patent Lawsuit Filed Against Peloton
New Lawsuit Against Peloton
On September 21, 2023 a company named Fleet Connect Solutions, LLC sued Peloton for alleged patent infringement in federal court (where patent lawsuits are brought). It's hard to blame Peloton for this one, though- Fleet Connect is a "patent troll."
A search of PACER (Public Access to Court Electronic Records- a system showing all cases filed in federal courts) shows that this lawsuit isn't anything new- Fleet Connect has filed 25 lawsuits against companies since late 2020, and four of those within the last week! Their suits are almost all filed in Texas federal courts and the named Defendants include not just Peloton, but other well-known companies such as Bridgestone, Penske, and Two Men and a Truck.
What is Patent Infringement?
Patents are legal protections for inventors, registered with the United States Patent and Trademark Office, granting them exclusive rights to their creations for a certain period. If you use a patented invention without the patent owner's permission, especially if you've profited from it, you've infringed the patent and may face legal consequences, like having to pay fines or stop using the patented technology. You could be subject to a federal lawsuit of exactly this type. 
So does this lawsuit mean that Peloton is the latest in a line of 25 companies to steal the invention of Fleet Connect? Not exactly. 
Who is Fleet Connect Solutions?
Represented by the firm of Rozier Hardt McDonough, PLLC, Fleet Connect Solutions has officially existed only since April 2020. However, Fleet Connect spent the Covid quarantine a bit differently than the rest of us- legal aggregator Mondaq.com reported that in May 2020 it acquired "nearly 50 US [patent] assets" from another company, Intellectual Ventures, LLC. In December 2020, only seven months later, it filed its "first lawsuits" for patent infringement on those patents it had recently purchased. 
(It should be noted, by the way, that this company's predecessor, Intellectual Ventures, LLC, in one form or another, has filed hundreds of patent lawsuits over the past ten years.)
What's a "Patent Troll"?
Fleet Connect isn't a company that invents things. It's a company that buys existing patents from their inventors. And once you own a patent, you can sue other companies for infringement. That still doesn't mean Peloton stole someone's idea or invention- it means that Fleet Connect claims they did- and it means Peloton has to defend a federal lawsuit, which is an incredibly expensive and time-consuming effort. 
Fleet Connect wants Peloton- and whoever else they sue- to pay them a settlement to end the lawsuit. Peloton- and whoever else they sue- is likely to do so since a settlement will be cheaper, and simpler, than fighting the lawsuit. In federal court, even if you win the suit, you lose in attorneys' fees, time, and publicity. 
In a nutshell, that sort of company is a patent troll. They don't invent, they buy the rights to inventions. They don't produce or sell, they sue other companies that do. It doesn't matter in any significant way whether the other company has infringed on the patent they own or not- just the lawsuit (sometimes even just the threat of a lawsuit!) is usually enough to get the other company to pay. 
It's a problem for the time and resources of any company victimized by a troll- and the time and resources of federal courts. It's also difficult for any one company to stand up for itself, because of cost-effectiveness. Some organizations and coalitions are pushing back, but ultimately patent trolls are following the rules of the federal court system.
What Now?
Fleet Connect Solutions says Peloton infringed seven patents it owns- three relating to "Channel Interference Reduction" and four others having to do with wireless communication technology. It seeks a permanent injunction preventing Peloton from using these technologies along with damages and attorneys' fees and costs.
What now remains to be seen- this lawsuit is in its early days. A review of previous Fleet Connect lawsuits shows that most have been dismissed, but a few have defendants still fighting back. We're sorry to hear Peloton has joined the ranks, but it's unsurprising- particularly given past bad publicity, it's a prime litigation target as a company that would like to resolve legal matters quickly and quietly- a prime target for a patent troll.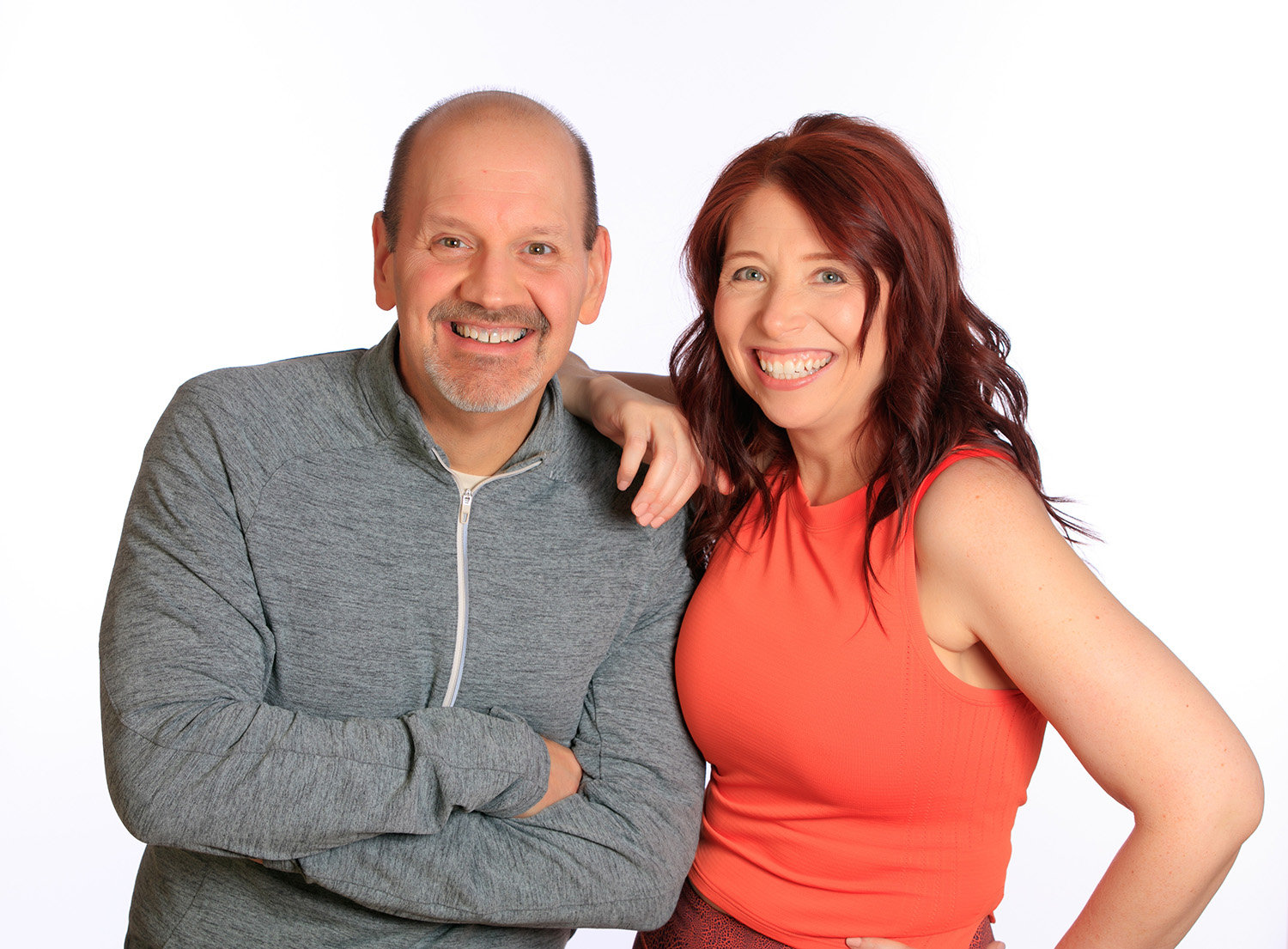 Subscribe
Keep up with all the Peloton news!