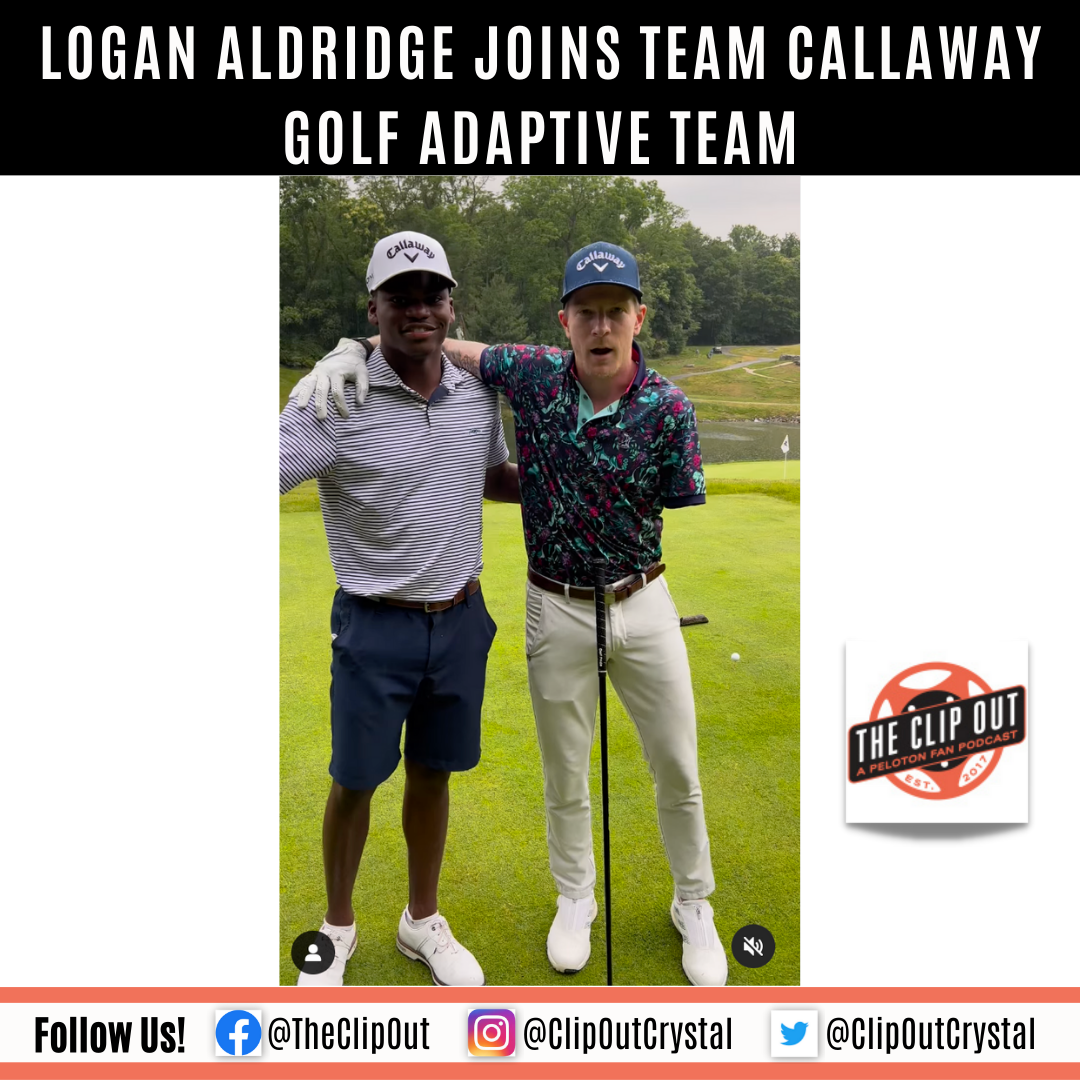 Logan Aldridge Joins Team Callaway Golf Adapative Team
Logan Aldridge is at it again! He impresses us every day with his athleticism in his Peloton workouts, he's training for a marathon, and he inspires us with his dedication to adaptive workouts and the general positivity that he can do anything (after all, "it's just an arm!")   
Now Logan adds golf to his list of accomplishments, announcing on his Instagram story that he has joined Callaway Golf's Adaptive Team.   Logan has always been a fan of Callaway, and we're excited to watch him be a part of this amazing team, which also includes Carlos Brown, Jonathan Snyder, Tracy Ramin, and John Bell.  The team uses adaptive equipment and modified rules to get through their round.    
Logan isn't the first Peloton instructor to love golf.  Selena Samuela was featured in Golf Magazine last year – she took up golf after meeting her husband, who came from an avid golf family, and she soon became hooked on the sport (in fact, she and her husband got engaged on a golf course!) Selena said that golf is the hardest sport she has ever taken up and has shared some tips for a better swing.  Kendall Toole also enjoys golfing – check out her Instagram posts for her tips on golfing, including what to wear on the course!  In fact, for anyone who enjoys looking sporty on the course or off, check out Peloton's collection of golf apparel that was released in 2021- there are a few styles left to choose from.
Best of luck to Logan on his new adventure and to all of the golfers in the Peloton family. 
See something in the Peloton Universe that you think we should know? Visit theclipout.com and click on Submit a Tip!
Tune in to The Clip Out every Friday to hear Tom and Crystal's take on this and other hot Pelotopics. We're available on Apple Podcasts, Spotify, Google Podcasts, iHeart, TuneIn. Be sure and follow us so you never miss an episode. You can also find the show online on Facebook.com/TheClipOut. While you're there, like the page and join the group. Lastly, find us on our YouTube channel, YouTube.com/TheClipOut, where you can watch all of our shows.