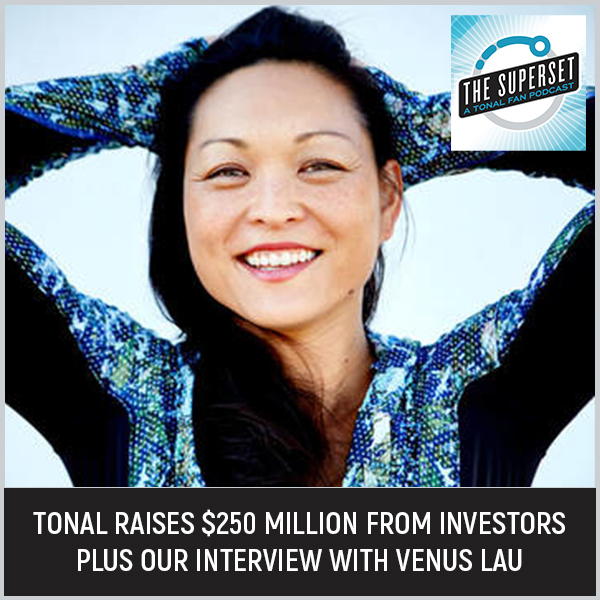 Tonal Raises $250 Million from Investors plus our interview with Venus Lau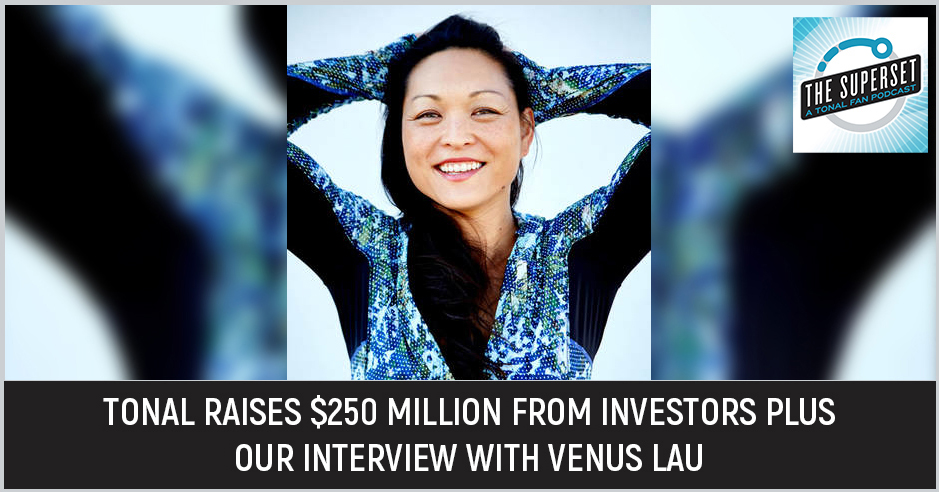 Tonal raised $250 million from investors and appears to be on the path to an IPO.
The Tonal blog has "18 Workouts Tonal Members Swear By."
The app now has even more detailed Movements data.
Why was Kate in the studio?
Tons of new content including Basic Body Split, Fast-Paced Flow, Prenatal Yoga and more!
We were on Tonal Talk plus you can see Max Artsis and Tonal CEO Aly Orady on upcoming episodes.
This month's Tonal Transformation spotlights Douglas Goforth.
Facebook Group "Complete Training Crew" has a new cardio challenge.
Tonal is helping Make-A-Wish this month with a Virtual Group Workout challenge.
All this plus we talk to Tonal guest instructor Venus Lau!
—
Watch the episode here:
Listen to the podcast here:
Tonal Raises $250 Million from Investors plus our interview with Venus Lau
We should probably jump in and talk about our big contest. We teased this in the last episode. We are giving away a Tonal. I know your first thought might be, "Tom and Crystal, for following this show, we probably already have a Tonal." First off, not necessarily everyone already has a Tonal. A lot of people are interested in Tonal, but they're not sure.
Sometimes they use the show to check it out.
Also, maybe you could give it to a friend or donate it to somebody, or you could have a second Tonal. You could have one on each floor or you could buy a vacation home and this could be the Tonal for your vacation home.
That's true. Maybe you already have a vacation home and we hate you. I'm just kidding. We're just jealous.
Rest assured that hate comes from jealousy, just to be clear. I'm sure you can find someone in your life who would take a Tonal off your hands.
I am sure that is the case.
You buy entries into the contest. You can get a free one. The fine prints are on the website. The website is theclipout.com/winatonal, nice and easy. You can buy entries into it for as little as $5. That will get you ten entries, and then $10 gets you 30, and on and on. If you want to throw a bunch of money at it, you'll get way more. There's a value the more you buy. I know the next question is people are like, "Is this all going to the Crystal and Tom fund?" Sadly it is not dead. Instead, we're going to help the Make-A-Wish Foundation of the Greater Bay Area. Since Tonal was kind enough to donate the Tonal. We should also say, it's not just a Tonal.
It's twelve months of membership and all of the smart accessories. You get the whole thing.
You got everything, and then you're good to go for a year. One hundred percent of the proceeds go to the Make-A-Wish Foundation since Tonal was kind enough to donate the machinery and the membership. All the money goes to the cause.
We are super excited about this because we used to be wish granters for Make-A-Wish. It is near and dear to our hearts. We think it's a very cool organization. I love the opportunity to team up with them again. Each wish is an average of $10,000, so our goal is to raise $10,000.
We'd love to be able to grant at least one wish. That would be awesome. As of this recording, we're well on our way. We've already raised a little over $6,200. That's just in a few days. Swing on by if you can and chuck some money in the hat, and know that 100% of the money goes to the Make-A-Wish Foundation. What else do you have in store for people?
We are going to talk about Tonal is raising money like crazy. What does that mean? We're also going to talk about all of the updates that have occurred to Tonal and all the new workouts that are coming out.
Before we get to all that, shameless plugs, don't forget we're available on Apple Podcasts, Spotify, Google Podcasts, wherever you find your podcasts, you can find us. While you're there, be sure and subscribe so you never miss an episode. If you would be so kind, leave us a review. If you can't get enough of us, you can check us out on Facebook at Facebook.com/supersetpodcast, where you can stay up-to-date on things throughout the week or in between episodes, or just say hi. There's all that. Let's dig in, shall we?
We shall.
—
It looks like everybody's talking about Tonal because they announced their latest funding.
Did you see how much they raised?
They raised $250 million in a Series E fund. Series E is my favorite of all the series.
Do you know what that means? It means that's their fifth round of funding. They give it a different letter every time they raised funding. It's a round of funding. This is really cool.
$250 million, do we know where all that came from?
It looks like there were different investors. There were Dragoneer in participation with Cobalt Capital, and then existing investors including L Catterton and Sapphire Ventures. There were also additional athlete investors. We have Drew Brees, Larry Fitzgerald, Maria Sharapova, Mike Tyson and Sue Bird, all joining the Tonal community.
How about that? We'll have them all on as guests. This is a big, giant Zoom call.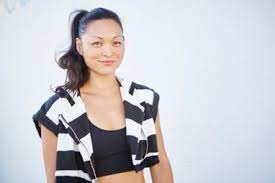 This is a ginormous deal because this means that with this latest run of funding, Tonal comes in a new valuation of $1.6 billion. That means Tonal is now a unicorn.
That's a very unique classification. Very few companies hit it and that is also something that Peloton hit back in the day. I don't know if you've noticed or not, they're doing okay.
The other interesting thing is that it tends to signal, "We're ready for an IPO." This is like what happens in the tech industry. Not everybody who hits unicorn status goes for an IPO. Who knows for sure, but there were several articles and little videos that came out after Tonal had announced it saying, "This looks like we're going to go for an IPO." It sounds like Aly Orady came right out and said, "We're preparing but there's no timeline." There's nothing that's been offered at this point. A lot of people are expecting that it will come soon.
I thought it was interesting the one article. I didn't realize that Amazon had money in Tonal. CNBC said that it's backed by Amazon. How about that? They seem to know what they're doing as well. Here's another one from Market Realist talking about how it foreshadows an IPO. They were all over the news. They should have been with that announcement.
There's so much happening in this space right now and just a lot of money. People seem to be coming to the conclusion that strength is the next battleground in connected fitness. I feel like Tonal is ahead of the game. It's interesting that we've had all these SPACs that have started building. According to this Cheddar article that you have pulled up, Tonal is saying, "We're going to take the IPO path. We're not going to rush in. We're not going to join the SPAC."
What's a SPAC?
I can't remember what it stands for, but it's a coalition. Do you remember we talked on The Clip Out podcast about how there was a coalition that joined and it included Beachbody and a couple of other companies? I feel like there's a spin class in there, one of the spin ones. They're all joining together and then they're going to take that entire company and go public with it. That's what they're saying they're going to do. Aly Orady is saying, "No, we're not doing that," according to that article. I haven't sat down and talked with him. My understanding is that he will be addressing the official Tonal community soon. We'll talk about that a little bit.
We will watch this space.
It's super exciting news. Congrats to Tonal on becoming a unicorn. I feel like we need a big unicorn icon.
Does Hallmark make a card for that? What do you get somebody for that?
I don't know. Do you send everybody unicorn stickers, maybe glitter?
Maybe ride a unicorn.
I don't think you can ride a unicorn. I don't think you're supposed to. They're supposed to be these majestic creatures. Maybe we'll just send cards of glitter.
People love to get glitter unexpectedly in the mail.
When they open it, it goes everywhere.
When you get home from work, your wife thinks you went to a strip club.
—
The Tonal blog has an article about 18 Workouts Tonal Members Swear By.
Did you check this out?
I have not looked at this yet.
A lot of our members that you might recognize from the official Tonal community made the list like Coach Pablo right there at the top. His class that's listed Michelle Kenyon-Young, who was also on the show, swears by a better body, better life from coach Pablo. She says that this workout is all about supercharging your strength in between Tonal's multi-week programs. It was also the first workout where she encountered front raises, which seemed impossible at first. Now she's gotten so much stronger.
There are seventeen more of these things.
There are tons of them and they are broken down. You've got your strength, cardio, core, yoga, mobility and recovery altogether. This is a great list, not to mention your meditation.
I think the next one that should come out to complement 18 workouts Tonal members swear by, they should have 18 workouts Tonal members swear at.
That is a different thing altogether. I think that there would be quite a voting. We need to put that to a vote in the community because I feel like people might fight over that.
There are eighteen. We could get some compromise because people are already cussing. That might be the best environment for compromise.
That's a good point. It's very cool though. I love seeing all the community members names and seeing the instructors getting called out for their awesome workouts in the future.
—
They made some tweaks to the mobile app.
Now, you can dig into your data. If you go to your workout activity page on the app and you look in your Completed Movements list, or also you can go under Movements under Explore. It doesn't matter though, either way, you get there. You go in and you look at the movement, and you can see your own personal records for strength, power and volume. It also gives you detailed data on the last time you performed the movement. You can start to dial in on where you had the highest numbers.
You can watch your progression or regression over time.
That means that you can also look at your average set power output. You can see how many Tonal reps of a move you've done. You can see how long it took you to complete that move as well. The other cool thing that you get to do if you're an Apple watch user is they have your heart rate on the same screen as the one that allows you to turn the weight on and off. The weight on and off-screen also has a plus and minus. You can add weight right from your watch or subtract if you need to. You can do all that on one screen. You can see your heart rate while you're doing it.
What they should do is add a feature where instead of increasing the volume, you just increase your heart rate, and then you don't have to do the cardio at all. You can just do that and stand there.
You need to make friends with that data scientist.
I tried to give out his Venmo on the episode.
He was like, "Not so publicly."
—
Kate posted in the official Tonal community, which had everyone wondering what Kate is up to.
Kate posted this little gift or a boomerang of her in the Tonal studio. It says, "Any guesses as to what I'm up to in the studio today? Let's have a good laugh. Wrong answers only", and then she put, "Could it be Coach Kate?" Clearly, she's not going to be teaching a class, but what is she up to?
It is a wrong answers, so she answered that. We can assume that it is wrong.
I am very curious though because she's all dolled up. She's filming for something. What could it be?
She's promoting her next Tonal Talk.
—
There was a Tonal Talk. We always talk about the Tonal Talk's just happened and the Tonal Talk's coming up. It feels a little navel-gazing but we were on the Tonal Talk.
It was a lot of fun. They had a lot of questions about you, Tom, and what made you decide to use Tonal of all of your connected fitness products. We went very deep.
It was like a full Superset episode, except we were the ones being interviewed.
Kate turns the tables on us. She is funny that way. It was a lot of fun and she's a wonderful host.
It was a blast. If you want to check that out, it's over on their YouTube channel. We'll post it in our group and all that stuff. There's another Tonal Talk. I'm surprised that they're continuing to do these. They are continuing the series so I didn't ruin it or crush it to that degree. Next time on April 21st will be Max Artsis.
He is going to talk to us about mixing modalities on the Tonal. If you've ever been curious like how do you mix different kinds of workouts into your routine, then this is a good Tonal Talk for you to listen to because there's more than one way to achieve that goal. If you didn't already know this, Max joined the Tonal team. He is the Coach Development Lead. He has spent much time in the past training other people. He was seven years at Nike HQ as a master trainer, and then more than a decade training and working with athletes in the Olympics, NCAA, NFL, NBA, MLB. If you're reading this before April 21st, you can go and leave questions in the thread so that they'll get asked on April 21st.
If you're set in your calendars for future Tonal Talks on April 28th, the aforementioned Aly Orady.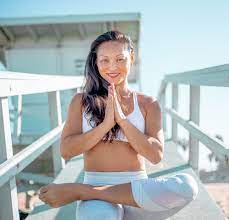 He's going to talk all about where the community is headed, not just the official Tonal community but where Tonal itself is going. It also says that you have the opportunity to bring the discussion there. I don't know if they're going to have a thread where you're going to be able to post the questions as you do for Max or anything ahead of time. For all the Tonal talks I've been to, they have a question and answer session at the end. My guess is they will do that for Aly as well. This could be an important Tonal Talk to attend from the standpoint that this is the first time he's officially addressing the Tonal community members with all of the changes that came up with the new round of funding and the IPO talk. There have been a lot of people asking questions like, can we get in on the IPO? They can't do that. It's like, do they have rules? I don't think that's going to be a thing
It's like, "You can get on the IPO. Call your stockbroker."
Maybe we'll get a sense of what their overall plan is and the direction that everything is headed. I am excited about both of those Tonal Talks coming up.
—
As always so much new content to spotlight.
There is a brand new program from Coach Pablo called Basic Body Split. This is a beginner program and it utilizes an ascending pyramid scheme.
Don't get involved in a pyramid scheme.
I was referring to the reps.
Do better in sports by knowing more about how the body moves and its spiral lines, which are the athletic patterns that the body needs.
Click To Tweet
The next class is from Coach Ponzi.
No. I just use the wrong word. It's going to be ascending pyramid. That's how many reps that you're doing and then followed by higher volume sets. The idea here is to challenge beginners to tire out their muscles as they're working out. That's going to be what the goal is. You're also going to master pushing and pulling movements. There's also more yoga that just dropped. New yoga Fast-Paced Flow with Coach Nikki's Prenatal Yoga. Tom, this one's for you. Labor Prep Yoga, Stamina with Liv Lo, then there's Strength with Liv Lo for Labor Prep and then Relaxation with Liv Lo. Just getting ready for the baby to come.
Is there something you're not telling me?
No. I just like to mess with you because you mess with me. If you haven't already had a chance to check out, there's a new workout from Coach Liz's recovery. It's called Full Body Release.
This is how you're going to end up pregnant in the first place.
No. There are a couple of more new yoga that dropped since the last episode. It was a new yoga, Twist into Bliss with coach Nikki. New barres, we have Barre for Mobility with Coach Francis and Sweaty Barbell Blast with coach Gabby, so lots of new programming.
—
We have another new Tonal transformation.
This one is Douglas Goforth. This is all about Douglas and how he has transformed. He found Tonal and he found his why.
He feels like that his biggest regret about Tonal is not doing it sooner.
The only regret he has about Tonal is not buying it sooner. That's what he said. If you haven't had a chance, you want to check out the new blog. These Tonal transformations are a lot of fun and a great way to get to know the Tonal community.
His visualization that he draws out. That's a lot going on there. If you want to see that, you can check it out on the Tonal blog or you can go to this part of the YouTube episode.
Doug's inevitable future. He's got much bigger muscles on his stick figure.
It's not a stick figure anymore then, is it? They don't have a name for a muscle figure. A little guy front and back.
—
One of the Tonal groups that are out there, the Complete Training Crew has a new challenge.
This entire group is all about taking cardio like Peloton and pairing it with Tonal. It's a great way for those people who have both to have a program to follow. Nicolette has been helping to create the challenge. The second challenge that they're going to do starts on May 3rd. I wanted to make sure that if people are reading this that they get a chance to go out and check it out. Sometimes for whatever reason, they can't follow the official Tonal community challenge. This is another good way to do it. Maybe they have more than one piece of equipment, so they want a different way to follow a challenge. I highly recommend checking that out and seeing if it's a good fit for you. It's called The Complete Training Crew.
—
Just in case Tonal hasn't done enough for you with Make-A-Wish and us with our giving away a Tonal, they are also going to do a virtual group workout.
It is April 24th at noon Central. That would be 10:00 Pacific and 1:00 Eastern. That is going to be cool because everybody who is part of it, Tonal is going to take $5 and donate it to Make-A-Wish for Tonal. If a person shows up that's another $5, if another person shows up, that's another $5. They're going to donate all that to Make-A-Wish. I'm not sure of the timeframe, but somewhere in there if you complete a family workout from Tonal and you post about it in Tonal's social media channels, they are also going to donate. It's more to look for and different ways to contribute to Make-A-Wish.
Those are a lot of ways to help Make-A-Wish with your Tonal.
We should also say that if you don't win the Tonal, if you're reading this and you don't have a Tonal yet, and you're going buy one, we do have a promo code.
It's called the Superset. If you just type that in the promo code box, no spaces or anything, then that will get you $100 off of smart accessories when you buy the Tonal.
If you're trying to figure out if you want a Tonal, there's a way to save $100.
—
Joining us is one of the newest Tonal instructors, Venus Lau. Venus, how is it going?
How is it going? I am doing great. It's a sunny day here in LA and I'm excited to talk to you too.
Those are the only days I have in LA.
Do you guys ever have a not sunny day?
Every once in a while, we have a day that's partially cloudy. It's the most depressing day in LA. We are so spoiled. We have maybe ten semi-cloudy days a year and it's nothing. It's still sunny compared to some places. I've been to Portland. I went to Portland and when I was in the Uber, I asked the Uber driver, "How do you live here? It's so depressing. I just landed. It's so dark and cloudy."
"I save a lot of money on sunglasses and roll that into my 401(k), that and sunscreen." The one time it rained in LA was when we had tickets to Disneyland.
It did rain that day come to think of it. That's our luck.
You brought the rain.
We did. How did you originally become a trainer? How did you get into fitness?
It was one of those things where I was always an athlete. I always loved sports. It was my physical way to express myself. When I was a kid, I was shy. My first few experiences doing sports were positive. I always believe that. Some people are like, "I wish I did sports when I was a kid," but they had some experiences when they're younger that weren't positive and supportive. Mine was luckily positive and I grew up being an athlete. It was my way of expressing myself.
Fast forward, I ended up playing golf for Baylor University, thinking that I was going to get groomed to be a professional golfer. Let's be real, I was doing it for my parents and not for myself. I played at a ranked school and it was fun. That was my experience and afterward, I had lost both my parents to cancer and I ended up moving to LA because I wanted to be more of a creative. I was a writer and I wanted to write comedy so I moved out to LA to do that. To make ends meet, I was doing jobs. I was in sales at one point and I realized I needed a looser schedule so I went from doing that to waitressing and bartending.
One day my best friend was like, "You should be a trainer." I was like, "What?" She's like, "Every time we go work out of the gym, people always think you're a trainer anyways. They're always asking you." I was always getting annoyed. I was like, "Why won't they leave me alone? I want to work out." She was like, "You should be a trainer because you're doing it anyway. You might as well get paid to do it." At first, I was like, "I don't know about that." I was already an athlete at one point. I was like, "I don't want to be a trainer." I let it sit in with me for a while and I finally was like, "That's a good idea." I studied, took the test, and six months later, I was a trainer at Equinox.
That's the rapid ascent. I'm curious. I feel like to play golf at that level is extremely time-consuming. First off, playing golf at any level is time-consuming. It's not a fast-paced sport. I'm curious. If the dream was to be a comedy writer, how did that work in tandem with golf? To have the writing chops to go to LA to take a crack at that, I'm thinking you must have done a lot of writing and had success at it. How did you do both simultaneously? That seems a lot.
Writing didn't come along until I was older but I drew a lot when I was a kid and I used to create stories a lot when I was a kid. Golf was a family thing. My parents were huge golfers. We would go out to Florida a few times a year. I would even stay with my golf coach a few times a year and learn from him. He taught half of the PGA Tour and the PGA Tour coaches. My family is a golfing family. Even my nieces and nephews all play golf. I started playing golf when I was young but I was also a swimmer and a soccer player. I also played volleyball and I played a whole bunch of other different sports.
Swimming can come in handy. If you shank one of them and it goes into the lake, you can get it back.
Golf swimming should be the next duo combo sport.
That's not going to take off. That's my feeling.
Is that not a thing?
I don't think so.
Do you still golf at all or now you're like, "F golf. I'm completely done with it?"
I rarely play golf, which is so funny. I played golf every single day for ten years to now, playing golf maybe once or twice a year. What's crazy is that because I'm a movement coach, I can hit the ball further and better. I'm not as consistent because I never play but the last time I played, I probably shot nine over and that's not bad for the fact that I never play. I do better now because I know more about how the body moves and the spiral lines of the body. Those are the athletic patterns that the body needs to do, regardless of the sport, whether it's golf, tennis, swimming, soccer, throwing or hitting. It could be boxing or running.
Gait pattern, in general, all comes and stems from foundational movement mostly ground-based movement. It's what we started learning when we were babies. That's why I love Flow so much. The quadrate pedal movement opens and closes the shoulder. It has us aware of not only the shoulder and the spine but also how the hit connects. It's all one working system. Also, they've done a lot of studies about how if babies don't crawl long enough, they tend to be more autistic. Crawling patterns help our left hemispheres of the brain connect more and create more of that coordination and spatial awareness and all that stuff. We have many nerve endings in our hands and our feet so they're superhighway connectors for us. We have the most nerve endings in our hands, feet, our private parts, and our mouth.
Is it also a private part sometimes?
It's also a private part. Are we going that way, Tom?
Maybe on a birthday or anniversary. I have a question about the babies. When you were saying that not crawling is long can be indicative of autism, do they think of it as a symptom or a cause that if the baby had crawled longer then maybe that wouldn't have occurred, or do they not know?
It's always going to depend on the situation and how much movement those babies are having in general. I will say that myself as well as the clients that I've trained, when I retrain them how to do primal patterns and groundwork patterns on the ground, when we go more to upright things, they're a lot quicker at learning. They can have more focus and they tend to be calmer because the more points of contact you have with the ground, the nervous system kicks into parasympathetic which is your rest and digest. You go into a calmer state and your brain and your body are able to take in more information.
People are like, "Mobility, mobility, mobility." At the end of the day, mobility is strength, but you don't have as much access to mobility if your body feels unstable, if your nervous system is jacked up. That's why people have a lot of fun when they're doing it. It's a safe environment for the body in general. That's why we can get more mobility gains, power gains, connection, and awareness of our body and our spatial awareness.
I'm curious how you went from, "I'm going to be a trainer," to "I'm going to focus on mobility." I've taken the NSAM personal training and it doesn't talk about any of the stuff that you said, which was all absolutely fascinating. How did you get from one to the specialty? How did you go there?
Honestly, it was all an accident. I'm always a curious person. When I do anything, I want to know everything about it. I used to consider myself a slow learner but I like to be meticulous and break things down. When I was a younger trainer, I was all about strength training, circuit training, and HIIT training, and because of my athlete background, I also used to train more like an athlete in a weight room. It was great, I was strong but I was immobile. Especially for a sport like golf, you need to be more mobile. Even after I quit playing golf competitively, I had a lot of neck issues, shoulder issues, back issues. Sport is not designed to make the body balanced. When you play golf, you're swinging the club right to left thousands and thousands of times.
You're not learning how to swing it left to right. It's only right to left. There are a lot of imbalances that get put into the body and that's every sport. A lot of times, people will go, "I'm going to get back in shape. I'm going to run a marathon. I'm going to start playing hoops on the weekends with my buddies." They get injured because they don't realize that sport is not designed to create healthy bodies from sport to sport. It's not that it doesn't make us healthy. It's healthy for us to play and to move and all those things but we have to remember that they weren't like, "We're going to create a golf swing, so you can have a balanced body."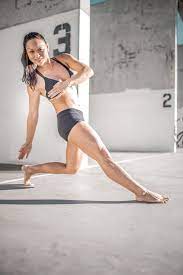 It's task-oriented and those are still important to be healthy. Skill acquisition and all that stuff are extremely important. It's a bounce of the bow and I'm a big believer that you want to mix your athletic ability and skill but also balance it out with other types of patterns. It's a long answer to your question. I realized that I had a lot of issues in my neck, my back, and my shoulder. I wanted to correct them. I would get frustrated when I couldn't do certain things. I was in my early 30s and I was like, "I have all this pain but I shouldn't because I'm technically strong."
I started getting older clients as well who had a lot of issues. I started investigating and getting curious. I had heard about primal movement, Animal Flow, and Ido Portal. I wasn't a yogi at that point yet and this one year, I was introduced to yoga, Flow, and primal movement. I nerded out and I started taking every certification that I could about these things. I was trying to mix it in and incorporate it with what I already did. My body started healing and getting better. I started being able to lift heavier weights. My endurance got better and I lost weight faster by doing less. It was all these things. It sounds like a magic pill.
That is absolutely fascinating. I'm sure that you probably feel something that everybody should do is mobility but is it something that everybody needs to work on a little bit? Is it something that everybody should move from whatever they're doing to mobility as the focus and other things as supplemental? What's the optimal balance for the typical person who is looking to get in shape?
I can't say everyone should do X, Y, Z because everyone is different. You're going to have one person who is strong but stiff. There will be another person who could be the exact same age, who is mobile or maybe hypermobile, but not strong. You can have a blend of the two, but the goal is you want your strength and mobility to match. That's where you're going to prevent unnecessary injury and bulletproof your life. It depends on the goal if I'm training an athlete versus someone who is, "I want to lose a little bit of weight and be able to play with my kids," or "I'm a professional golfer," versus "I'm a weekend golfer."
At the end of the day, everyone should have a mobility practice. Regardless, it's going to be good for your nervous system weaning off stress. It's going to be good for teaching you focus because mobility is earned. Some people are like, "You're naturally mobile." I'm like, "I'm not naturally mobile. I used to lay on my stomach to read a magazine or book and that would hurt my lower back." That's how tight I used to be. That hurt. I had to work to get to that place of being able to trust my body.
When people asked me, "What do strength and confidence mean to you and your body?" It means that I have the ability to perform different tasks whether I know it to be good or bad at all but I know I'll have fun and enjoy it. A lot of people don't think about it that way. They get a little too performance-based and I totally understand because I used to be that sometimes. Everyone should be doing some mobility practice at least a couple of times a week to maintain where they're at, whether their goals are strength, weaning of stress, or to be able to move well for the rest of their life.
When you say that strength and mobility should be equal, is there a metric for gauging mobility? It's like, "How mobile are you?" "I'm a six." Is there a six mobile or six A? Is there a spectrum, a gauge, or a way to judge where you're at?
There are definitely some gauges for measuring optimal mobility, strength, and flexibility but I personally think it's based on what your daily activities are. What are you living life for? Yes, there are some certain ones. You want to be able to lift your arm over your head without your ribs flaring and jutting your neck and things like that because then it's going to cause other issues in the body. There's proper gait patterning.
Sometimes people will go on long walks and they come back home and they're like, "My back hurts." That's an issue with a certain gait patterning that they're doing when they're walking. There's a certain amount of internal and external rotation that needs to happen at the hips and ankles for people to have proper gait patterning and that also comes from the connection to your deep core. Is there a measurement? Yes, but to me, the best measurement is, "Do you feel good? Do you feel good when you do the things that you do?" That's the best measurement.
Your strength and mobility should match. That's where you're going to prevent unnecessary injury and bulletproof your life.
Click To Tweet
It's not like, "Can you touch your toes whenever you bend over?"
Ideally, you want to be able to touch your toes when you bend over because that's also a safety mechanism for if you happen to fall down. It's not only, "I can touch my toes." It's, "I've worked to be able to touch my toes so if something happens in life because life's not perfect, I can fall and trip, I know I have the ability to catch myself." That teaches the body and the nervous system confidence and the ability to do things in real life. When you think of those tests, it's not only, "I can do this or that." What's the reason behind it? What's the purpose that also bleeds into regular life?
How would you say mobility yoga is different from what I would call regular yoga? I see classes on Tonal, your classes, that are specifically calling out that there are mobility flows but there are also classes on Tonal that I would call regular yoga. How are they different?
I would say that the moves themselves are not always going to be different. It's the intention behind it. When it comes to mobility training, it could be mobility yoga, it could be mobility strength training or mobility crawling. It's the intention behind it and it's how you're cueing people to focus. That's where I like to differentiate whenever I teach a client. I don't want them to make the shape. I want them to drive and activate through the ground or whatever is creating stability for them in their body so they can work to create that mobility.
Mobility isn't flexibility. Mobility is active flexibility which is basically strength training. There's no difference. It's more of the intention. Let's say you're in Warrior Two. Are you holding a Warrior Two pose or are you creating a short foot with that front foot? Are you lifting the arch of the back foot and drawing the edge of the foot into the ground? When you're reaching your fingers out in that yoga Warrior Two, are you driving your shoulder blades and abducting those shoulders away from each other? Do you feel a corkscrew in that front leg? It's all those intentions. It's making something easy hard. We can all hang out in the plank for maybe ten seconds easily but if you hold a plank and you're driving into the floor at full tension, that's when you're going to create change.
I was thinking I'm good at making easy things hard. I do it all the time. That's my jam.
How did you end up as an instructor at Tonal? What was that process like?
I'm friends with Coach Liz and I became friends with Coach Kate as well. I thought that it was through Liz and apparently, she had told me that they were having a meeting and they were trying to think of guest coaches. Someone else had said, "What about Venus?" She's like, "Venus is my friend. I can totally get her. Someone was following me on Instagram so that's how. My Instagram is @Venus2BFab. That was my oldest email address when I was a kid and someone else already had VenusFit and VenusLau. I was like, "I'm not into social media. I'll use this old email address."
You made me feel a million years old when you're like, "That's my email when I was a kid." You were emailing when you were a kid.
He didn't have one when he was a kid. The first email address I got was in college. That would make sense. I was twenty. It was your student number.
My first email address was a Hotmail email address. Do you remember Hotmail? We're close to the same age. I had it forever and it had an underscore in it. I don't know why I put that stupid underscore.
It probably auto-suggested it.
Everybody's told you to have the underscore. That's why. Everyone wanted the underscore.
When you started explaining your email address to people back then, they were like, "What is this? What does this mean?" They didn't know where it was back then.
I remember having AOL and getting a new CD for my free trial every week.
It's the dial-up.
What comedy do you like? Who are your influences?
Tom is a huge comedy nerd.
I'm sitting in front of a poster of the Marx Brothers and the Muppets. I don't hang them alphabetically. It just happened that way.
I'm a child of the '80s. I love dumb comedies too. Christmas Vacation is definitely one of my favorite movies ever. I have not watched Coming to America Part Two. I should watch that. I love Coming to America Part One.
You've got to manage your expectations. It's a lot of fan service but it's well-done fan service. Going with the bars that low and you'll enjoy it.
I recommend watching the first one before you watch the second one because it carries a lot of that plot forward. That's probably a little strong. It's fun and nostalgic. I had low expectations and I was happy with it.
Is it like the reboot of Karate Kid with the show Cobra Kai?
Yes. I love that show.
It's hilarious. It is so funny and it made me go back and watch Karate Kid even though it's not a comedy. Looking back at it now, you're like, "It's a total comedy." Ralph Macchio was the skinniest teenager ever.
You see Cobra Kai and you're like, "What happened here? He's sixteen? Really?" That shocked me.
I love all comedy. I never ended up doing stand-up but that's one thing that I still will say that I want to go back and take some stand-up classes. I know but I did sketch comedy for a while. Me and two of my best friends used to write sketch comedies and we do sketch comedy. We won at LA Comedy Fest one year for the best sketch. My best friend and I wrote multiple scripts together. We optioned one to a studio and it was starring a pretty big name and it was never made so there's no point in saying it. I was serious about it. I wanted to be a comedy writer but life threw fitness at me. I'm passionate about fitness as well. It's not something that I'm against. I could see myself maybe going back to it but for now, it's whatever life brings me.
You don't see a lot of fit comedians. When you do, they're not funny ones.
That's true. They're arrogant.
It's like Carrot Top and Joe Piscopo. It's funny. We talk about sketches yet sketches and stand-up are such different muscles. I did stand-up and I was pretty good at it but for sketch and improv, I was awful at it. I couldn't get out of my head enough in improv to do it. Everybody would be like, "Join this troupe. You're funny. You should join." I would go over and do it and I'd suck so much.
They're like, "Get out of here, Tom."
They're like, "That's weird. Who's writing those jokes for you?" I'm like, "I wrote that. I swear. That stuff I did. It's just over here, not so much."
I love sketch. That was the performer in me. I was an athlete so I love performing. I did that as my background now that I'm an on-camera coach. I don't freeze up in front of the camera. I'm much able to talk and explain things and exercise while I'm doing it. It's something that, whether you're a trainer or not, I always recommend that people should take an on-camera acting class. Everyone always says improv. I don't even think about improv. I say, "Take an on-camera acting class. It teaches you to focus on words and become the character of how you need to be and present yourself." It forces you to get out of your head. In improv, you're still in your head. It still has to be you. The worst thing to say to someone who's uncomfortable is, "Be you." You're like, "I am me right now. That's the problem."
Do you incorporate humor into your classes or do you keep those things separate? Is that not the right space for that?
You're not supposed to have fun when you work out. What are you talking about?
It's what I keep telling people, "This isn't fun. What are you talking about?"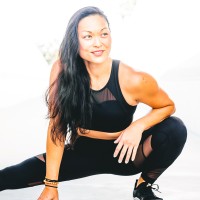 I want people to have so much fun when they're working out. There are days where I will bring the fun, Venus, like, "What's up?" There are going to be days where I want my client or my students to also tune into their bodies and connect. It takes humor, I'm always about humor. That's one feedback I get a lot from people. When they meet me in person, after they've taken more of my classes or something, and they hang out with me, they're like, "You're funnier than I thought you'd be."
"You're funny for a girl."
I'm curious if it's different teaching for Tonal than it is doing your own practice with your own clients. Is that a different process for you or is it the same?
It's the same and different. When I taught for Tonal, I also thought of the audience in Tonal. What is the demographic of who I'm teaching? What are they used to doing? What are they used to seeing? They're used to working on the Tonal with cables and stuff like that so I try to tailor what I'm doing to that. Are the moves that I select that different? No, but I tried to tailor according to what I can tell that they may not be getting in their strength training that will support their strength training.
Whenever I program things, I always think of the spine, hips and shoulders. I always try to make sure that they're getting the most amount of range of motion through the spine, the hips and the shoulders. Whenever they go back to their strength training practice, they'll be able to be a little bit more optimal. Also, if you guys have ever done Flow or tried Flow, whether it's yoga, Primal Flow, Animal Flow, Ido Portal Method, there is also this other part of your brain that you've got to use. There's a lot of coordination going on. You're learning this new skillset and that will have a carryover to how you focus during the strength training.
Whenever I teach for my own students and my own clients, it depends on who's coming to my classes, I try to get people's spine, hips and shoulders. There's always going to be some coordination value in there as well. When I was teaching for Tonal, I was on a stage, with three cameras on me and there are people saying cut. You can see the battery of the microphone going in and out. There are certain lines and I have to talk to this camera, then I turn and talk to this camera. It's a little different.
Do they mist you guys down so you still sweat, the same amount of sweaty when they go to different angles?
When you've got three cameras on you, they're like, "Go to camera one. Go to camera two. Look from here. Look from here. Read the lines. Talk. Tell them a story while you're working out." I was sweating the whole time. There was no fake sweat. They'd be like, "Venus, that's great. Can you do those reps again? Tell a story while you're doing it." I'm like, "Once upon a time, I was doing a crab reach and the other day I under switched and I kicked through the door." If someone's done my program, you'll get it. You guys haven't done it yet. You don't get it.
I'm going to take it immediately. I've got to do it focused on a lot of cardio lately so I haven't even been using the Tonal nearly as much as I would like to. That was one of my reasons for asking. We only have so many days a week to work out. I wish that I had more hours to work out, but I don't. I'm always like, "What's the best way to do it?" You need to get your cardio in because you have weight to lose. You want to get your strength in, but you don't want to do too much of the strength because then you're building when you don't want to build. There is mobility, yoga, and all of the side that's relaxing, and you need to center and do all that. It's hard to find how you should break this down in a way that's healthy, but you're still making progress towards your goals. That's hard.
The worst thing to say to someone who's uncomfortable is, 'Be you.'
Click To Tweet
We overcomplicate things. Also, a lot of people like you had thought that to lose weight, you have to do cardio, which is not true. When you think of cardio, think of your heart rate. Your heart rate can soar even when you're lifting heavy weights for short sets. Studies show that you can get stronger if you're having a longer rest period in between sets and allowing the heart rate to come back down. Everyone's different. Someone like me, it takes me a while from our heart rate to calm down.
For some people, it takes a lot. It takes nothing for the heart rate to come down because they already cardiovascularly have built that endurance. At the end of the day, the more muscle that you have, the more calories you're going to burn the whole 24 hours of the day, whether you are exercising or not. I always recommend women, if they want to lose weight, make sure they're building muscle. Also, when you're building muscle and doing it a specific set of way, like drop sets and things like that, you will get your cardio in there, as well.
When they're doing the Flows, and the Flows that I designed, if you're wearing a heart rate monitor, my heart rate goes up to 160 or 170 sometimes when I'm doing my Flows. You're getting your mobility, cardio, coordination, and your bodyweight strength training, all at the same time. The older I get, I'm like, "How can I optimize this to where I can take the least amount of time so I don't have to work out for 2 to 3 hours to get this all in?" That's what I love about combining some Flow with some strength training. You're going to get a little bit of everything in there.
That's good to hear. I like knowing that information so now it's going to go on my list. I have a whole list.
She's like a list maker.
I am a list maker. I'm a project manager. It's not my fault.
That's awesome. I wish I was better at lists.
You're creative.
I always like to say, "She's the project manager and I'm the project."
Are you two, would you say, opposites?
In some ways, yes but in other ways, no. It's funny because we're both competitive, but only about certain things. We both love to talk. We talk more than any other couple I know. We're like, "Blah, blah, blah," all the time.
We're finally recording it and put into use.
When it comes to other things, I like going outdoors. I like the nature aspect. I like working out, being fit, I want to live a long time so I try to eat better. Tom is anti all of them.
I'm indoorsy.
You're outdoorsy and he's indoorsy.
For spring, it's a tradition in this household to watch TV with the window open.
It's a big deal when he's on a walk with me. It's like, "He's on a walk."
Do you give him a treat when he's done?
A chicken nugget.
It depends on how well he did.
She could have a negative outlook so I'm the one who's always like, "They didn't mean it quite that way. Here's another way to look at that."
I get the sundaes. I call to tell him the sundae is bad. Tom is always like, "You need to think about this, this and this." I'm always like, "That's true. Why didn't I ever think of that on my own?" He's always the positive person. We're opposite in some ways.
It sounds like a match made in heaven.
It's better than the first one.
She's like, "I want to see this journal."
That's your next episode. You read pages from your journal.
We've thought about it.
We're at least going to wait until both of his sons are eighteen or older.
It's a whole thing.
Do you have any advice for people who are new to Tonal or working out, in general, things that they should know from day one?
From day one, I would suggest, learn the foundations. Don't skip to the workout that seems cool. Don't skip the workout where you're like, "I'm going to burn the most calories. I'm going to get so strong." Start with beginner stuff and get good at beginner stuff. The better that you can be as a beginner, the easier the more advanced stuff is going to be. You're going to learn it like that versus rolling through it quickly. On my own app, for VenusFit, I have a beginner program, a strong start challenge, and all that stuff.
A lot of times, when some of my students or online students come on and they're like, "I didn't do the beginner program. I did the Trifecta or I did the Strength and Flow." I always say. "Why not?" They're like, "I'm a coach. I've been practicing for a while." Later the last question and I'll say, "You would have had your answer if you would have been doing the Beginner Program." My students who advance the fastest are the ones who will take the Beginner Program 2 or even 3 times before they advance to the next program. Foundations are key.
That's good advice.
I accidentally did it right when I started. This is where I get negative. I was looking at the classes and I'm like, "That's scary. That's too hard. I can never do that. That's way too fit. I can't keep up with that thing. That's okay."
We'll never reveal which coach that is.
Sport is not designed to create healthy bodies.
Click To Tweet
Do you happen to have a class taught by a cartoon bear? That seems like my speed.
I'm seriously thinking maybe I should wear a cartoon costume and teach a beginner class. It's not intimidating at all.
That would be amazing.
I got it right. Yoga Bear. There you go. That's my gift to you.
I like it.
Let's see how long it takes for Joseph Barbera to sue you.
I like it. It's Yoga Bear and her assistant, Tom.
Thank you so much for joining us. Before we go, remind everyone where they can find you on social media.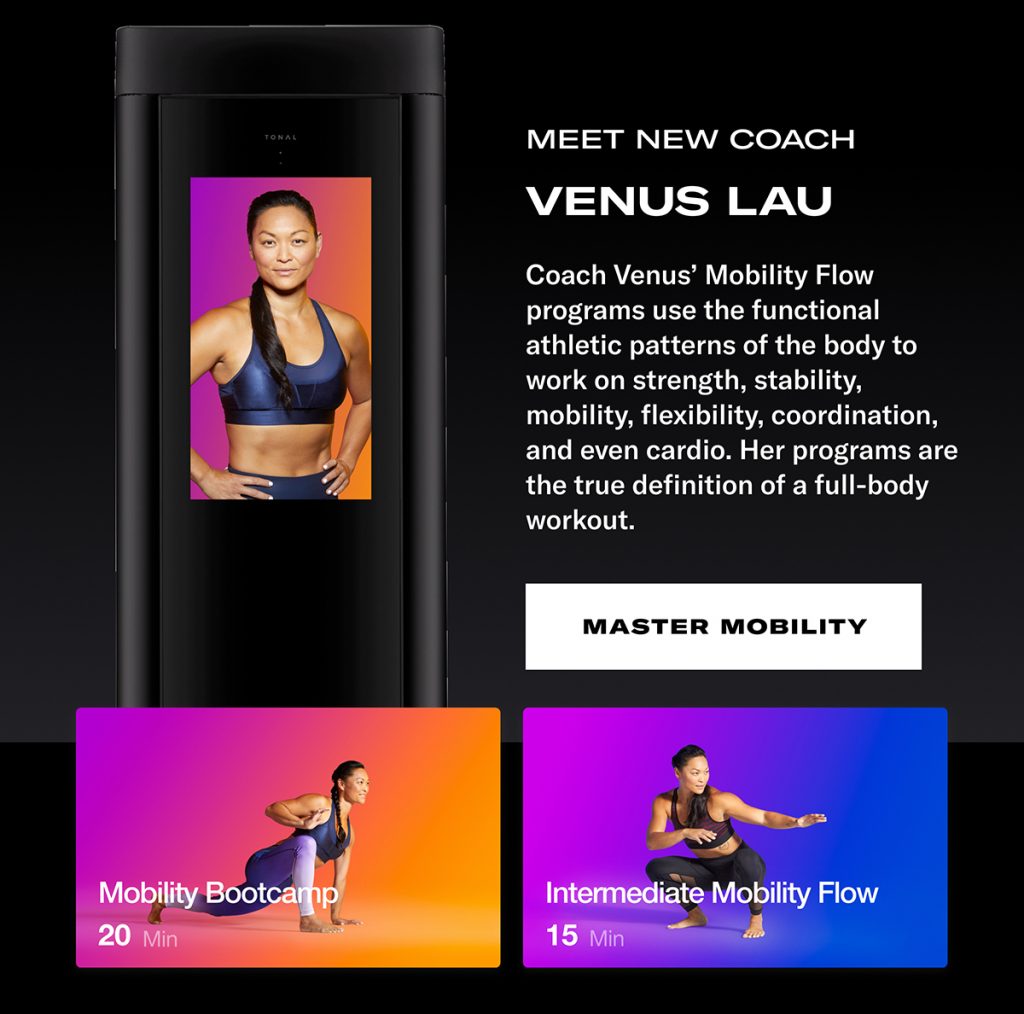 Thanks for having me. They can find me on social media. My handle on Instagram is @Venus2BFab. It's Fab for fabulous.
I thought you were a Beatles fan.
On YouTube and Facebook, I am VenusFit. I have my own VenusFit app. They can check me out there at VenusFit.vhx.tv or they can search for VenusFit.com. There's another link that will take them there. Thanks for having me here on the Tonal. I appreciate it. If anyone has any more questions, feel free to shoot me a DM on Instagram.
Thank you so much.
—
That brings this episode to a close. What pray tell do you have in store for people next time?
Next time, we're going to be talking to a community member. She's going to talk about the difference between digital weights and free weights.
Until then, where can people find you?
People can find me on Facebook at Facebook.com/crystaldokeefe, and they can find me on Instagram and Twitter @ClipOutCrystal.
You can find me on Twitter @RogerQBert or on Facebook at Facebook.com/tomokeefe. You can find the show online, Facebook.com/supersetpodcast. While you're there, like the page and join the group and remember wherever you're getting your podcasts from, be sure and follow us so you never miss an episode. That's it for this one. Thanks for tuning in and until next time, keep lifting.
Important Links:
About Venis Lau
As a kid I played every sport available and even got my own gym membership at the age of 13. My parents would drop me off and I'd pull out the latest fitness magazine workouts and get my pump on at the gym, ha ha. The sports I focused on were swimming (competitive for 7 years) & golf (played NCAA Division-1 at Baylor University).
Unfortunately, I lost both of my parents to cancer (2001 & 2005), but it taught me a lot of life lessons of what's important in life…
Love of Body, Mind, & Soul.
So I made my love of fitness a reality and became a personal trainer to energize and "awesome"-ize others. Yes, it sucks that I lost both my parents to cancer but loss is part of all of our stories; it led me to find Compassion and Vulnerability to be the characteristics I value most & I'm continually understanding. I don't always say what people want to hear but I always speak my truth.
I'm constantly curious so I do continued education yearly to acquire a deeper understanding of movement and acquire new certifications. The amazing thing is that the more that I learn, the more I realize that almost everything works when the right intention is behind the movement.
Love the show? Subscribe, rate, review, and share!
Join The Superset community today: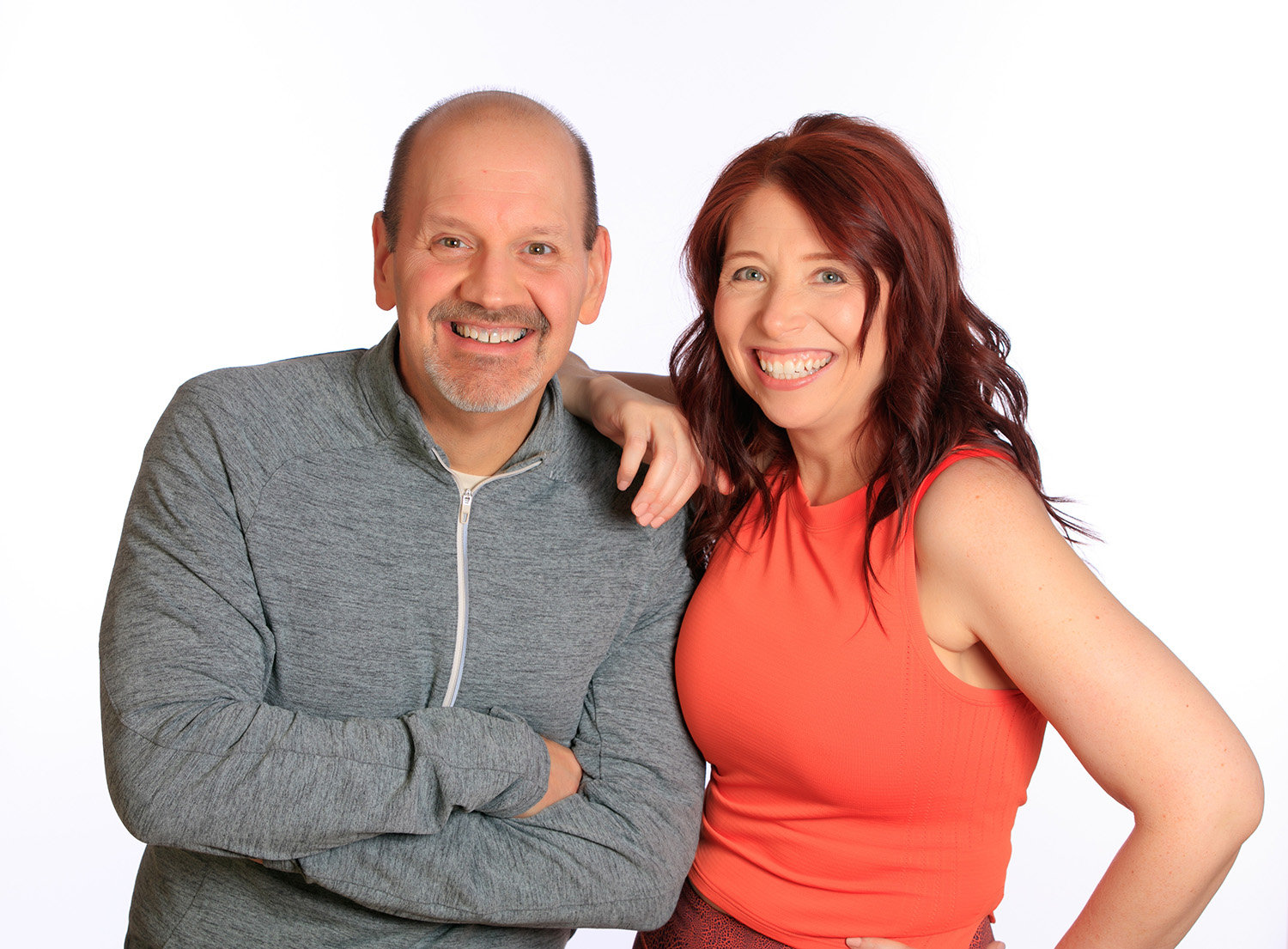 Subscribe
Keep up with all the Peloton news!