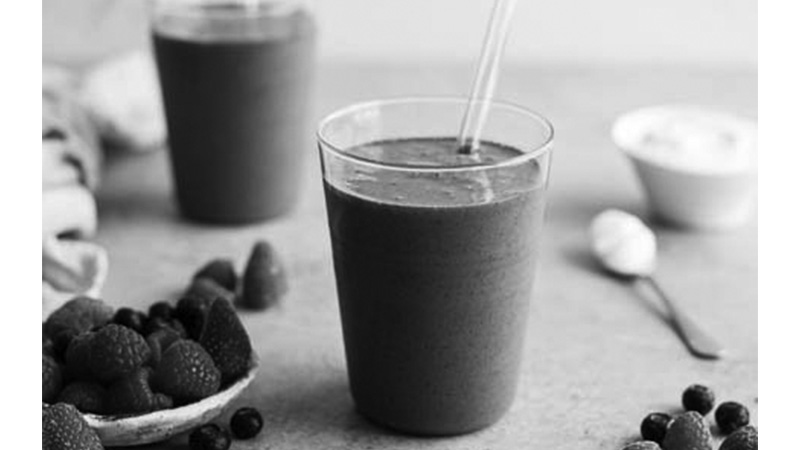 Three Berry Thick Power Smoothie
Jacqui Cincotta: Episode 8
Try to keep up with Jacqui's super charged energy with this Power Smoothie in Episode 8.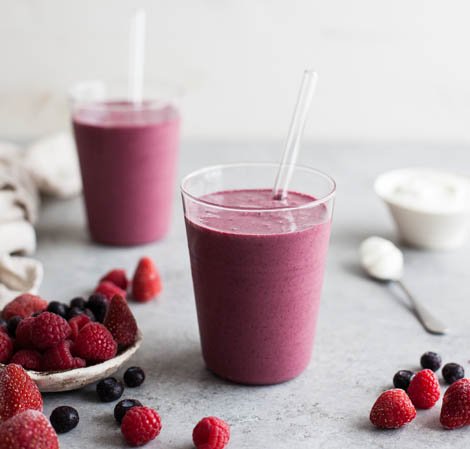 2 cups frozen blueberries
A big chunk of fresh ginger root
1 scoop of favorite plant-based chocolate protein powder (I like Vega Performance Sport because it's grain-free and dairy free)
2 cups frozen blueberries
2 tablespoons cinnamon (I like the korintje cinnamon)
2 cups frozen raspberries
1 one avocado
Prep

Cook
n/a
Ready in
5 minutes
Directions
Add all ingredients to blender (adjust based on size of blender).

Fill with water until all ingredients are submerged.

Blend on high until smooth.