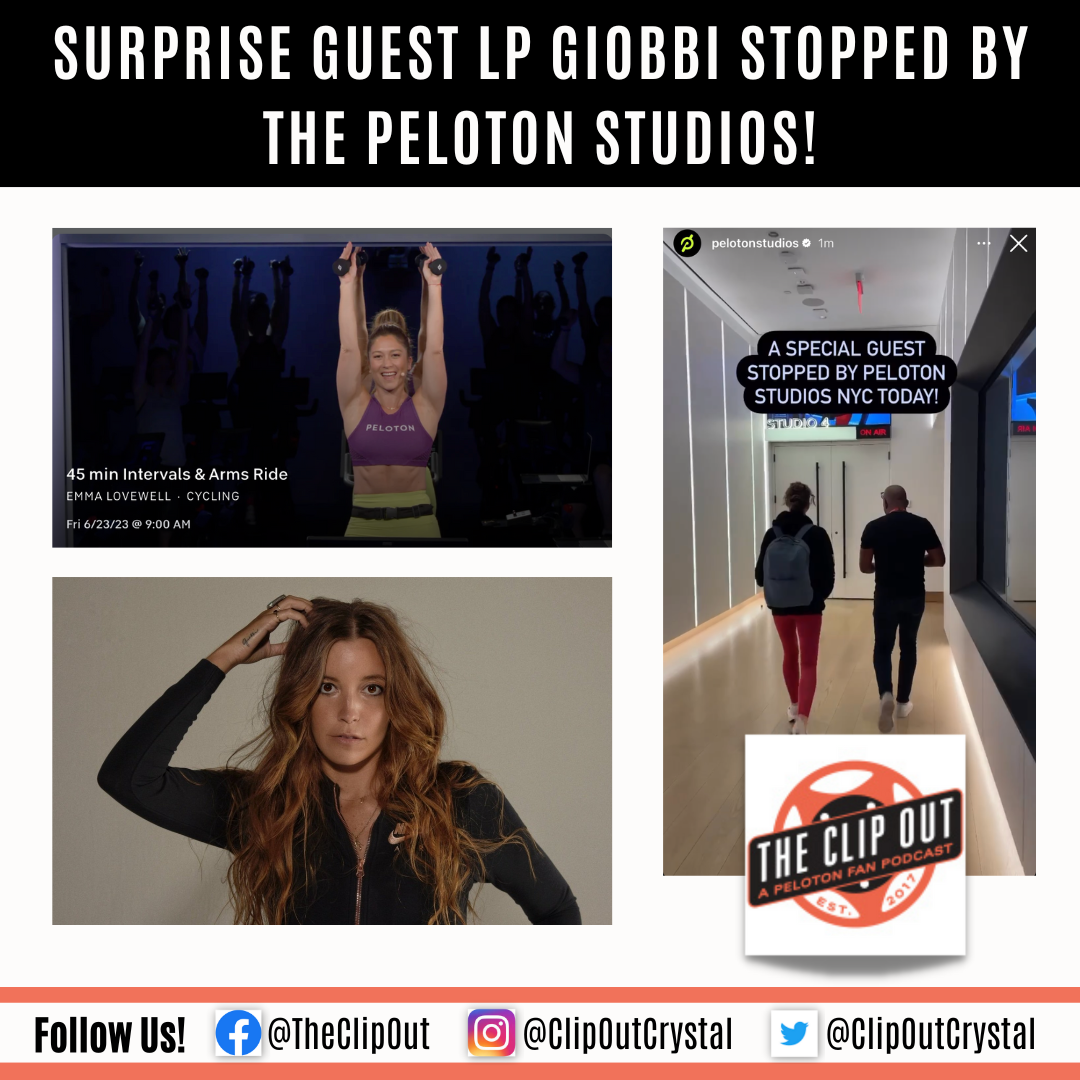 SURPRISE GUEST LP GIOBBI STOPPED BY PELOTON STUDIOS!
Don't you love it when your workout becomes a way to spend time with your favorite artist?  
Musician LP Giobbi stopped by Peloton Studios on June 23rd and joined Emma Lovewell for a 45-minute Intervals and Arms Ride.  
LP Giobbi is the ultimate queen of groove, a classically trained pianist, and a powerhouse DJ. Her high-energy music is a mix of disco, house, and pop and includes live elements and empowering messages.  LP was initially spotted by pop icon Gwen Stefani on YouTube after Stefani saw her perform on the piano.  Her career soared from there, and she has worked with some of the biggest names in the industry, including Sofi Tukker, Icona Pop, and K.Flay. She is known for bringing different genres to her performances, including drum machines, samplers, and keyboards.   
Best of all, you can watch LP ride along to her own song, "All in A Dream," featuring DJ Tennis & Joseph Ashworth.  Having LP in the studio was a great addition to a challenging and fun ride!  
See something in the Peloton Universe that you think we should know? Visit theclipout.com and click on Submit a Tip!
Tune in to The Clip Out every Friday to hear Tom and Crystal's take on this and other hot Pelotopics. We're available on Apple Podcasts, Spotify, Google Podcasts, iHeart, TuneIn. Be sure and follow us so you never miss an episode. You can also find the show online on Facebook.com/TheClipOut. While you're there, like the page and join the group. Lastly, find us on our YouTube channel, YouTube.com/TheClipOut, where you can watch all of our shows.