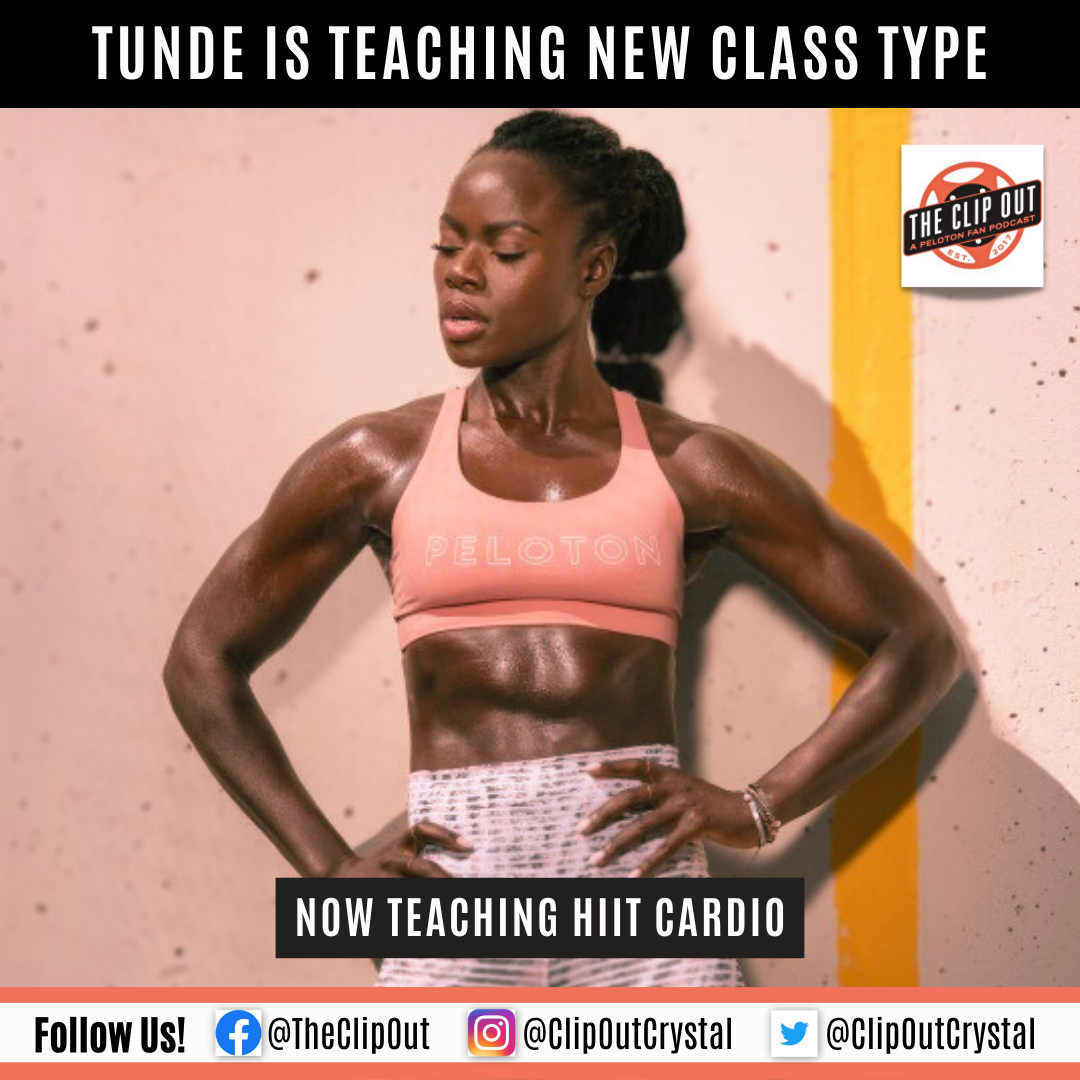 HIIT Cardio Classes: Peloton's Tunde Oyeneyin New and Exciting Class Category!
Get ready to "HIIT" the floor with Tunde! Per her Instagram account, Peloton's Tunde Oyeneyin announced that she will begin teaching floor HIIT cardio classes in two weeks. HIIT (high-intensity interval training) involves alternating bursts of high-intensity effort followed by lower-intensity recovery periods. These alternating intervals of high/lower intensity efforts are repeated several times during a typical class. 
There are several benefits to HIIT training, including increased calorie burn for several hours after taking the class. HIIT training can also help build muscle, improve oxygen consumption, and reduce heart rate and blood pressure.
Her upcoming floor HIIT cardio classes will be a great companion to her existing HIIT and Hills classes on the bike. In addition to her diverse cycling classes, Tunde also teaches Bike Bootcamp and strength classes. Her 4-week Arms by Tunde is one of the most popular strength programs at Peloton. It's also one of my personal favorites. Tunde also has a collection of "Fitness Flipped" outdoor audio walking classes where she is joined by different Peloton instructors.
Are you looking forward to Tunde's floor HIIT Cardio classes? If so, let us know!!