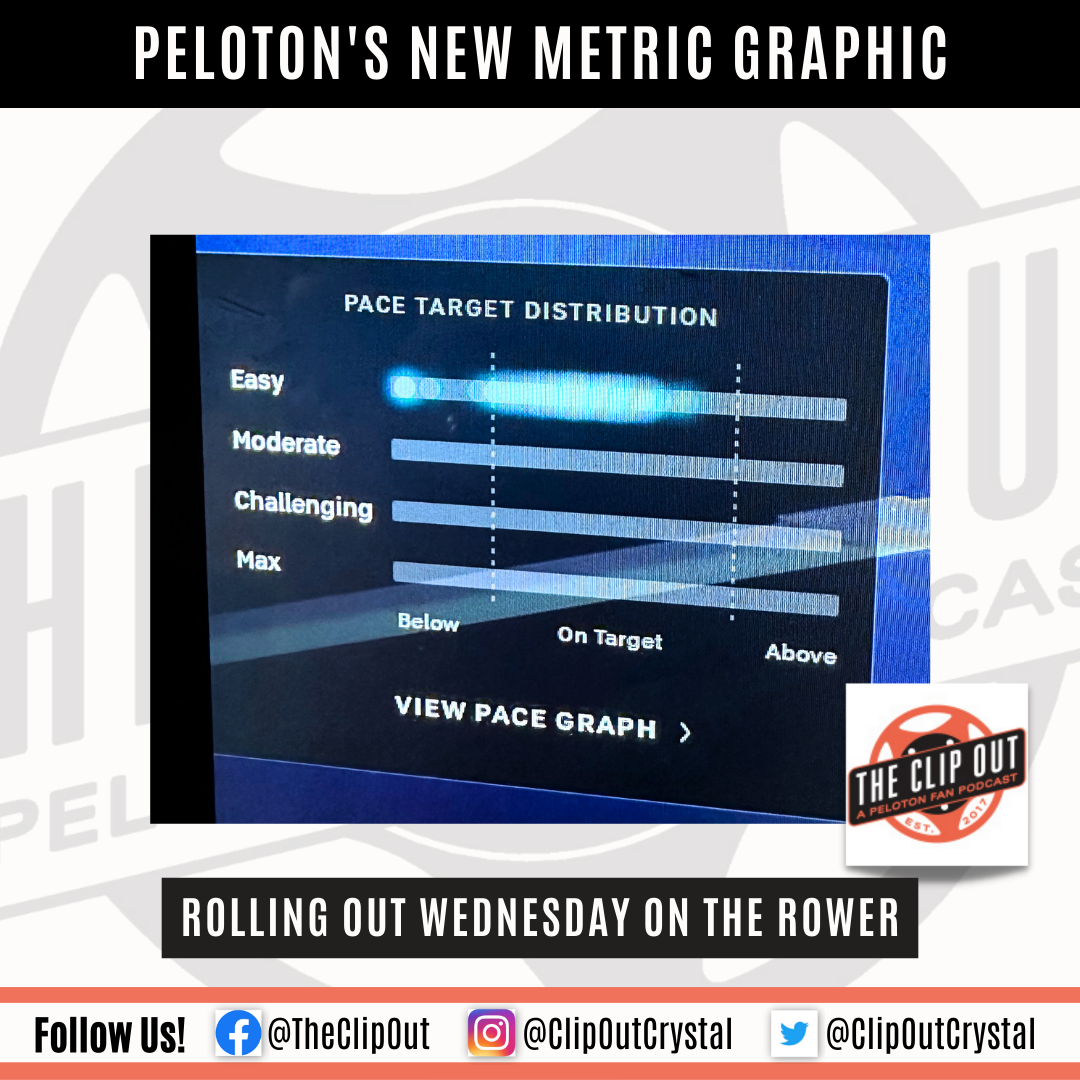 Peloton's New Metric Graphic: Rolling Out Wednesday on The Rower
Are you a Peloton Row enthusiast? Well, brace yourself for some exciting news! Peloton has introduced a new metric graphic that will give you additional information about your rowing ability. Thanks to TCO Tipster Dave Stember (#Psychodoc), we now know that the new metric is rolling out today.
If you're a Row owner, you might have already noticed the new graphic popping up on your screen during your row session. The new metric is displayed on the finish screen, and a quick tap on the screen will navigate you to all the row metrics for your class. It's that easy!
What's impressive about this new graphic is that it's designed to give you a more comprehensive overview of your rowing performance. Specifically, you can now see how well you are able to comply with your pace targets. This means you can track your progress, set new goals, and improve your technique with ease. For instance, if you are consistently hitting your pace targets, it might be might to increase the setting.  Conversely, if you are always below, you know you have some additional work to do.
It's important to note that the new graphic might take a while to propagate to such a large group of users. So, if you don't have it yet, don't worry. Peloton is working to ensure that everyone gets it as soon as possible.
Peloton is stepping up its rowing game with the introduction of this new metric graphic. Whether you're a seasoned rower or a beginner, you now have new tools in the toolbox to monitor your progress. Get ready to row your way to greatness!
---
Tune in to The Clip Out every Friday to hear Tom and Crystal's take on this and other hot Pelotopics. We're available on Apple Podcasts, Spotify, Google Podcasts, iHeart, TuneIn. Be sure and follow us so you never miss an episode. You can also find the show online on Facebook.com/TheClipOut. While you're there, like the page and join the group. Lastly, find us on our YouTube channel, YouTube.com/TheClipOut, where you can watch all of our shows.
See something in the Peloton Universe that you think we should know? Visit theclipout.com and click on Submit a Tip!