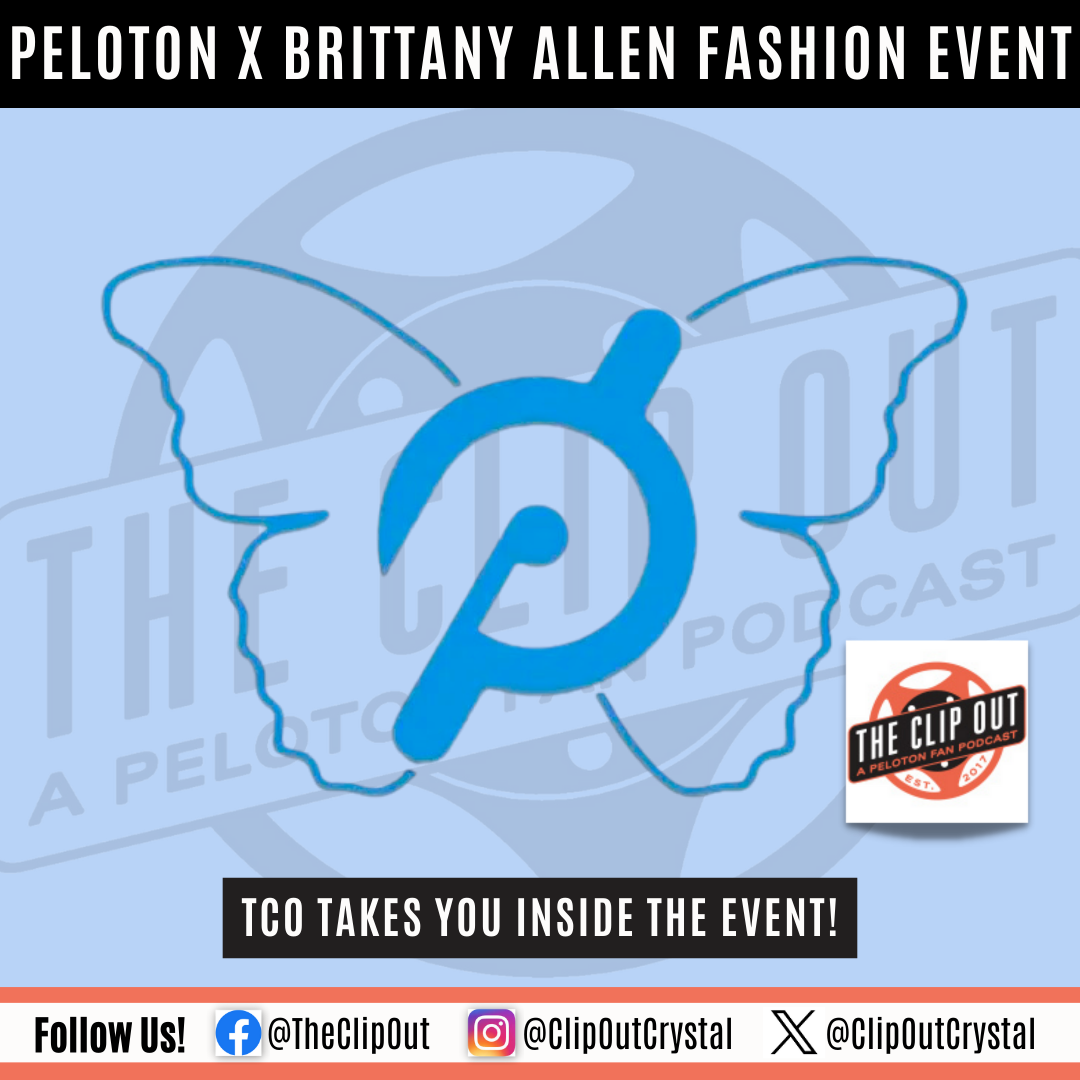 Peloton x Brittany Allen Apparel Event Recap
As the launch of the Peloton x Brittany Allen apparel collection went live for purchase online yesterday, Peloton simultaneously hosted an in-person event at PSNY. And, despite a deluge of record-setting downpours in NYC yesterday, Peloton Studios New York persevered and the show went on.  
Weather Woes Force Event Relocation
Originally set to take place in the plaza just outside of the studios, the event had to be relocated to the upstairs lobby due to the inclement weather.  Understanding the challenges that the weather was creating for attendees due to street flooding and closing of mass transit, Peloton reached out via email asking Members to RSVP a second time to give an accurate count of people planning to attend the event.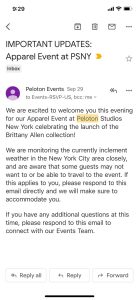 Rebecca Kennedy x Brittany Allen

As guests settled into the comfortable and dry second floor lobby, Rebecca Kennedy took the stage to host a sit-down conversation with Brittany, focusing on the exciting new collection. Originally scheduled to be hosted by Jess King, Rebecca stepped in at the last minute and seamlessly took over the role. The discussion centered around the extensive development process that went into creating the fun and flashy new line, with Brittany providing exclusive insider details and facts. 
Instructors Serving Lewks
Once the panel discussion wrapped up, guests were treated to a fashion show with Instructors Kirsten Ferguson, Rad Lopez, Camila Ramon, and Andy Speer working the runway in looks from the collection.  DJ John Michael was on hand to keep the party bumping, spinning tunes for the guests and for the Instructors to strut their stuff.  And, while not officially a part of the show, Instructors Adrian Williams and Mariana Fernandez were in the crowd to enjoy the show and mingle with attendees.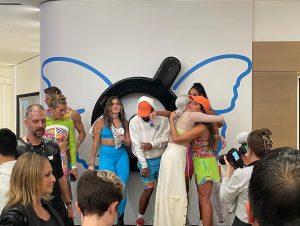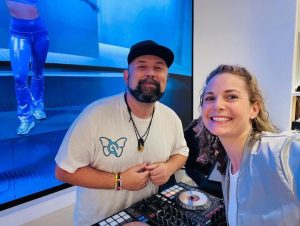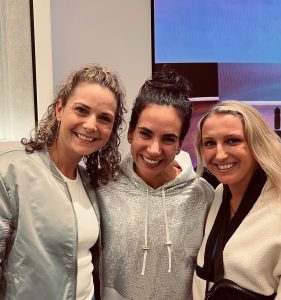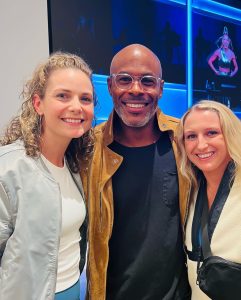 Sips, Treats and Fits
Prior to the event, guests were given the opportunity to purchase items from the Brittany Allen collection in the apparel shop and were treated to complimentary sparkling mocktails and mini-cupcakes decorated with Brittany Allen's signature blue butterfly.  As a small token of appreciation for attending the event, Peloton also passed out stickers adorned with Brittany's blue butterfly encircling the Peloton logo.
The Collaboration
After initially forming a friendship with Jess King when Brittany reached out via social media to thank her for her part in helping her rehab from a stroke, Allen quickly became the go-to designer for bespoke outfits for any Instructor looking to have a fashion moment for a class event.  Members have long loved these looks and the collaboration between Peloton and Brittany Allen has been a slow-burn that we're excited to finally see happen.  Special thanks to TCO listener Noele Myers (#Snowy11) for being our eyes and ears at the event!
PS.  Believe it or not, at the time of publishing, some Brittany Allen pieces are still available for purchase (US customers only).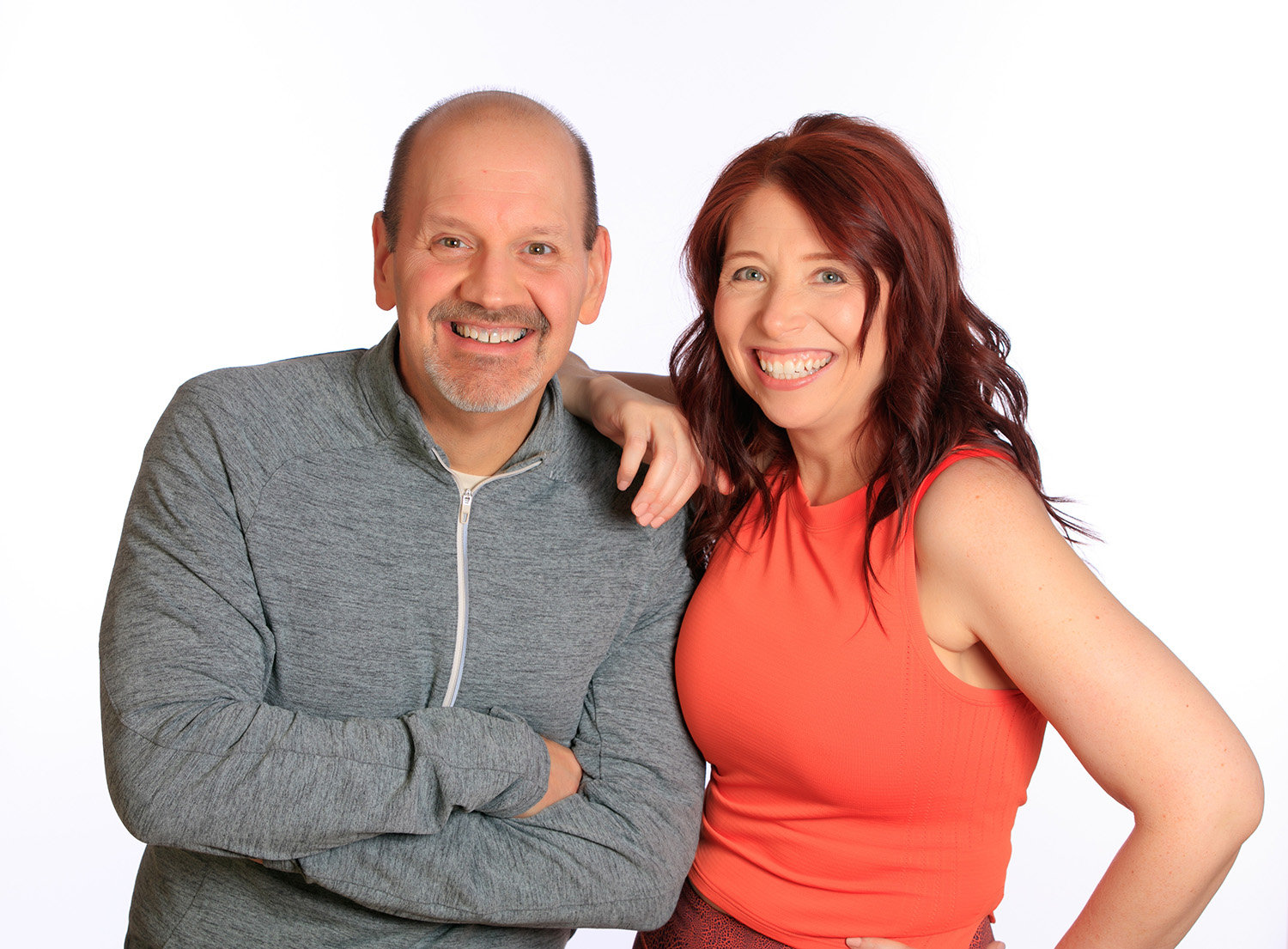 Subscribe
Keep up with all the Peloton news!