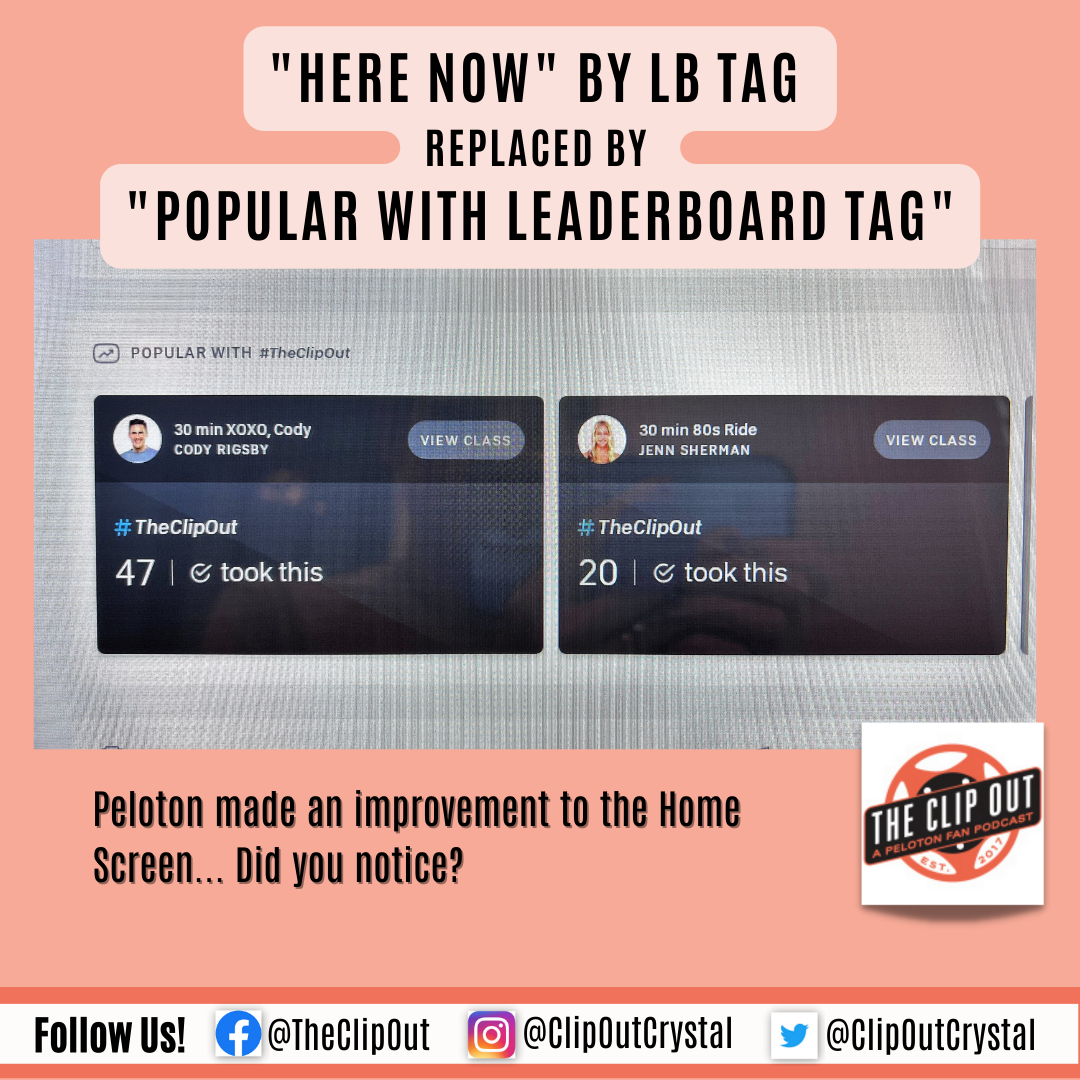 Peloton removed a feature from the Home Screen… but no need to panic
Peloton quietly rolled out a change to device home screens on Monday, Feb 27. Devices will no longer display which classes are currently being taken by Leaderboard Tag.
Previously, buried low on device home screens, Peloton device home screens had a list of current class activity by Tag. For example, if you wanted to see which classes fellow #TheClipOut fans were currently taking, you could find that info on the home screen and then easily tap into one of those classes.
If none of this sounds familiar, you are likely not alone. It seems this was not a highly used feature, because as of Monday it's no longer available. But Peloton didn't take something away without replacing it with something that may be even better.
Instead of current classes by Tag, you'll now see a tile labeled "Popular With [your Leaderboard Tag]." This tile is a side-scrolling list of classes that are "popular" with your Leaderboard Tag. (Your Leaderboard Tag is the Tag that appears with your Leaderboard Name on the Leaderboard.) This seems to be even better than the real-time current class info. For one thing, it's less dependent on Tag members being on the platform at the same time. If your favorite Tag is very active during East Coast lunch hour, but you're more of a West Coast night owl, then you weren't going to see fellow Tag members working out at the same time as you. But you might still love to see which classes have been popular with your Tags lately—and now you'll see just that.
This change does not impact members' ability to see which classes their friends are currently taking. The lower right corner of the tablet will still contain a list of friends working out now, and a tile adjacent to Popular With [your Leaderboard Tag] is labeled Work Out With Friends. This tile is a list of classes both currently and recently being taken by members you follow.
We know Peloton values members' ability to engage with their communities through its platform. Peloton also seems to pay pretty close attention to how much users engage with its content and features. Will this feature promote a sense of community? Will it drive class engagement? Will you even notice it? Let us know in the comments or on any of our socials!
See something in the Peloton Universe that you think we should know? Visit theclipout.com and click on Submit a Tip!
Tune in to The Clip Out on every Friday to hear Tom and Crystal's take on this and other hot Pelotopics. We're available on Apple Podcasts, Spotify, Google Podcasts, iHeart, TuneIn. Be sure and follow us so you never miss an episode. You can also find the show online on Facebook.com/TheClipOut. While you're there, like the page and join the group. Lastly, find us on our YouTube channel, YouTube.com/TheClipOut, where you can watch all of our shows.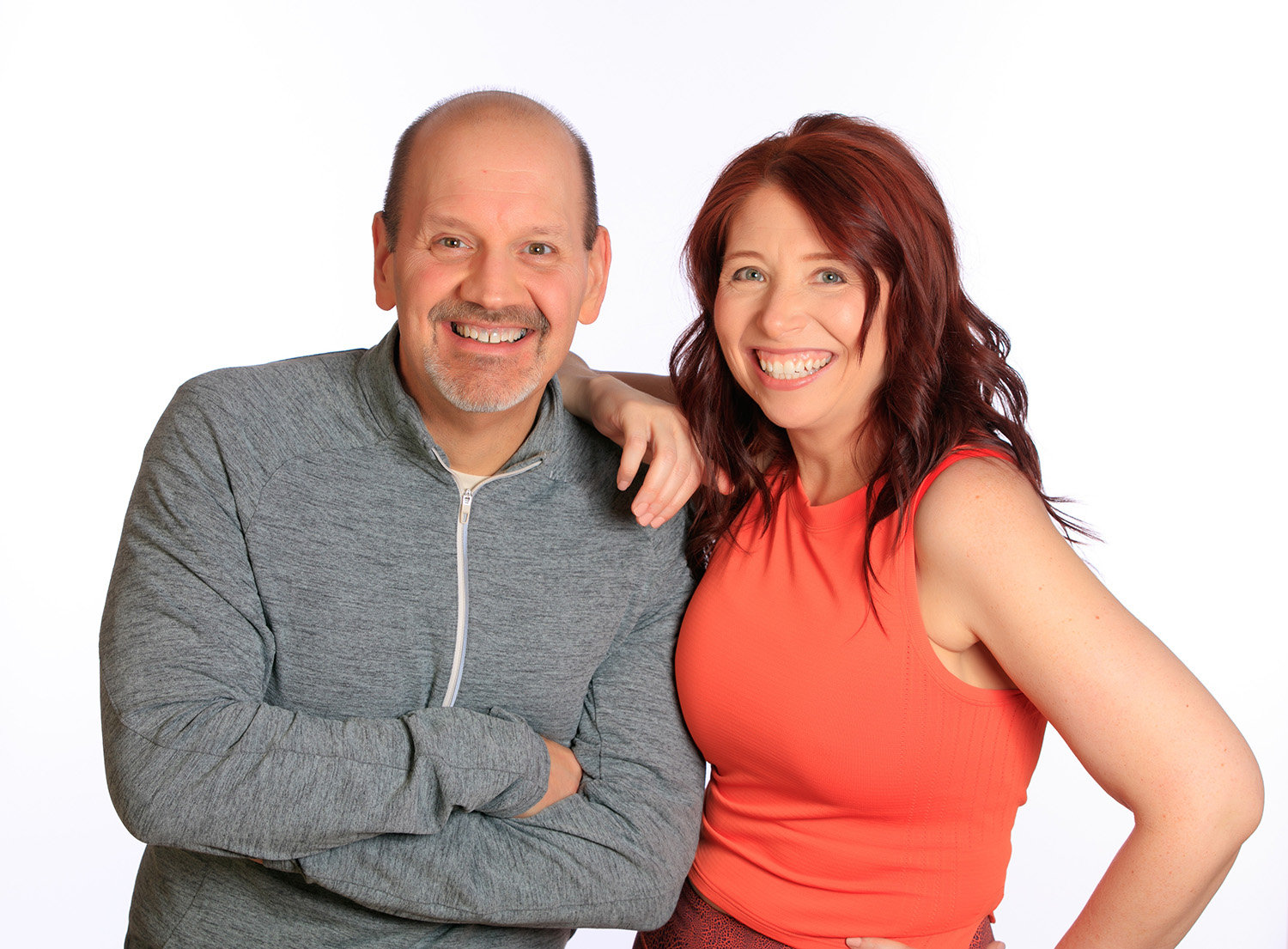 Subscribe
Keep up with all the Peloton news!