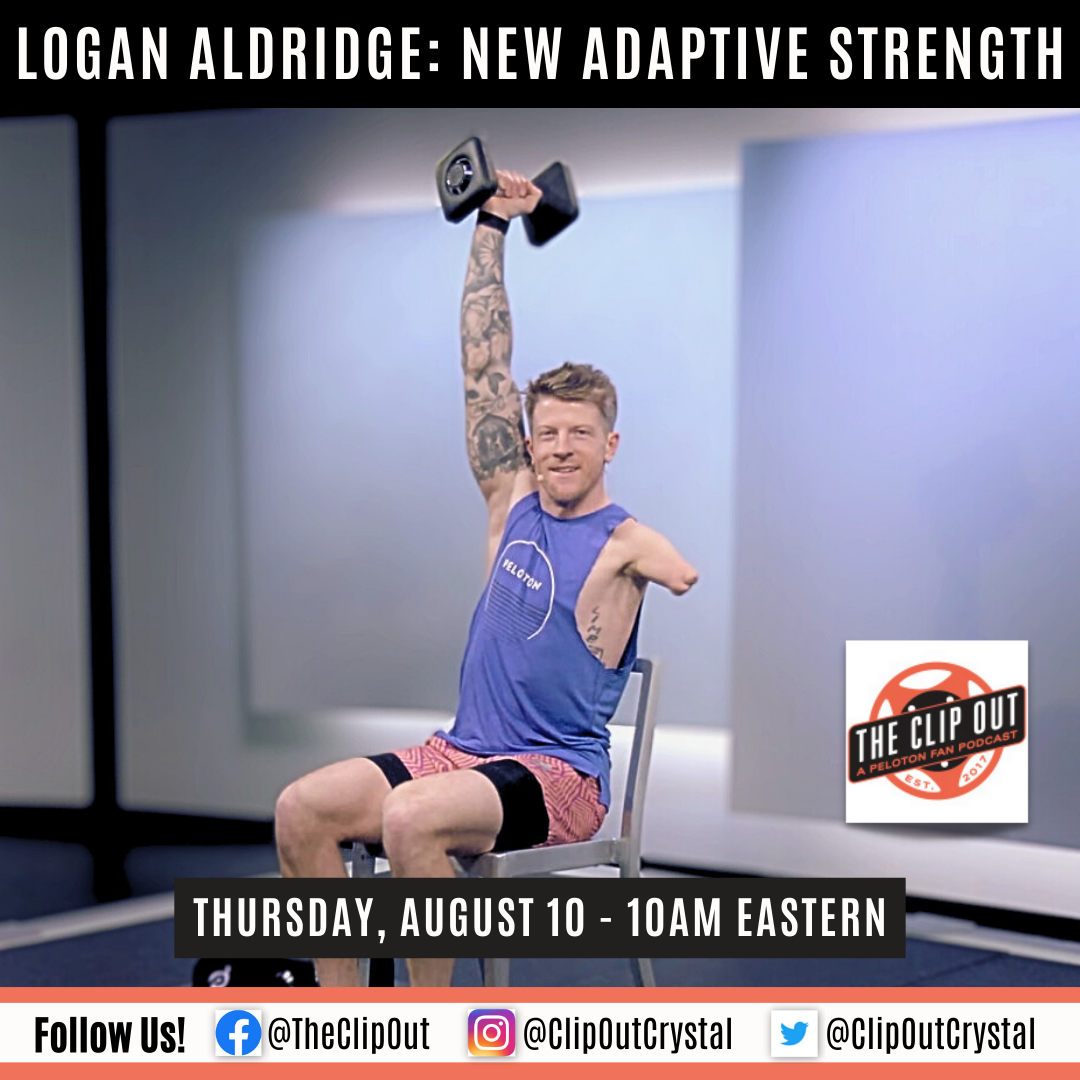 Peloton Releasing New Inclusive and Challenging Adaptive Strength Class on August 10
Peloton recently announced that its newest adaptive strength class is coming on August 10 at 10:00 AM.  Peloton's Logan Aldridge will teach the latest class, a 20-minute seated adaptive bodyweight class. 
Adaptive Classes Bring Strength Training To Everyone
While adaptive strength classes are targeted at individuals with physical differences, they are suitable for anyone who wants to improve their strength and overall fitness. Peloton's new 20-minute class adds to an already impressive collection of adaptive strength classes and again highlights its commitment to adaptive athletes. In fact, Peloton offers two separate one-week adaptive strength programs: Standing Adaptive Strength and Seated Adaptive Strength. 
Logan Aldridge Brings Boundless Energy to His Classes
If you've never taken a class with Logan, you're in for a treat. I recently completed Peloton's Pump up the Volume 2, where Logan taught the 4th week of classes. His classes are challenging, yet achievable.  Logan's most recent seated bodyweight class included exercises such as tricep dips, side bends, shoulder shrugs, chest flyes, punches, and seated jacks.  So if you're planning to take Logan's newest adaptive class, be prepared to work and sweat!
Are you planning to take Logan's upcoming seated adaptive strength class? Let us know!