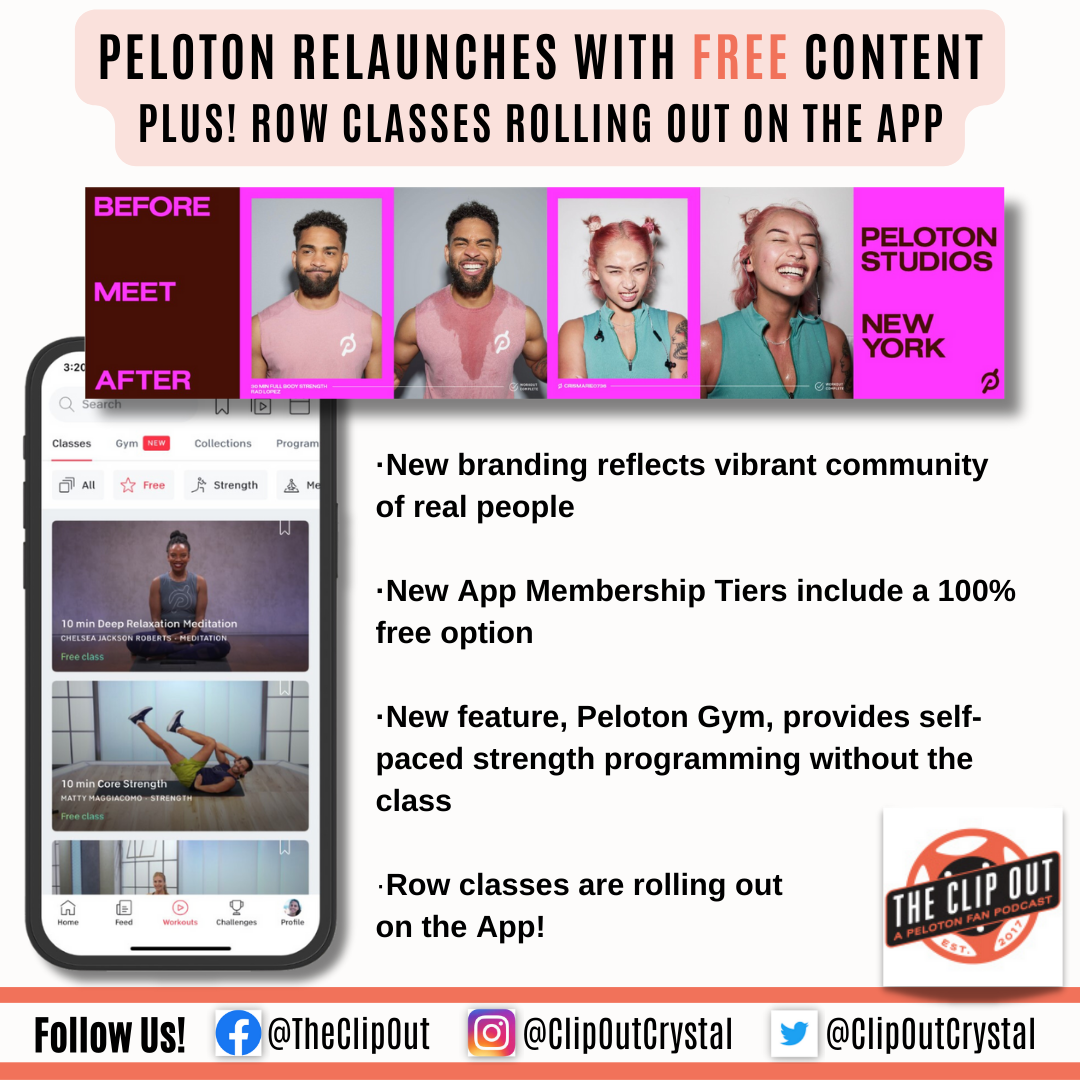 Peloton relaunches with FREE content, Plus! Row classes rolling out on the App
Today (Tues May 23, 2023) Peloton announced the launch of a new branding strategy, new App access tiers (including a 100% free option), a new self-paced strength content feature called Peloton Gym, plus the rollout of Row classes on the App.
Peloton hopes this relaunch will shift its public image from being an elitist in-home bike company to an accessible world-class total fitness platform "open and available for everyone to experience […], even for free."
For years, we have been proclaiming the incredible motivational power of Peloton. We've been pulling back the curtain on our enthusiasm for the brand and all of its offerings. We've spent thousands of hours trying to convince people that Peloton is more than just a bike! And to be honest, sometimes it felt like Peloton's image was somehow working against us. People thought Peloton was just a fancy bike with yelling instructors. Well, with the changes announced today, we're not going to have to try so hard anymore (or at least not nearly as much, because, you know, the internet).
We love the new branding, the new commercial, and the new content. They just feel in sync with who Peloton really is, and we can't wait for everyone to see them.
We break down the details of today's announcement at the following links:
Can we get a Squeee!?!?
If you're like us (and if you're reading this, you probably are), you've been feeling the turbulence of the Peloton rollercoaster the last few years. Well, we could not be more excited about this relaunch and we hope you are too. It just feels like a very happy landing, full of vibrant, sweaty energy and accessible fitness motivation for all. Squeeee!

---
See something in the Peloton Universe that you think we should know? Visit theclipout.com and click on Submit a Tip!
Tune in to The Clip Out on every Friday to hear Tom and Crystal's take on this and other hot Pelotopics. We're available on Apple Podcasts, Spotify, Google Podcasts, iHeart, TuneIn. Be sure and follow us so you never miss an episode. You can also find the show online on Facebook.com/TheClipOut. While you're there, like the page and join the group. Lastly, find us on our YouTube channel, YouTube.com/TheClipOut, where you can watch all of our shows.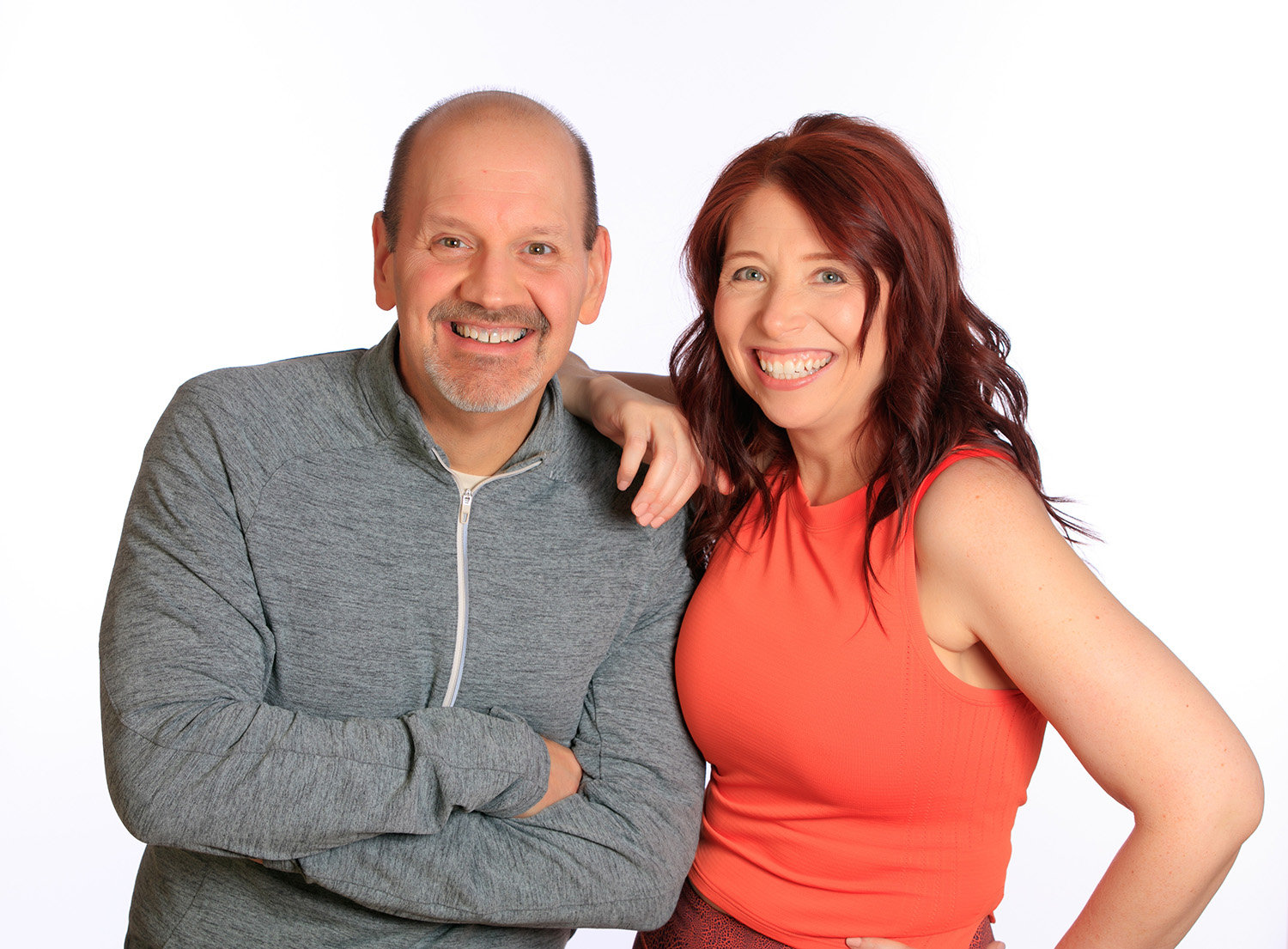 Subscribe
Keep up with all the Peloton news!