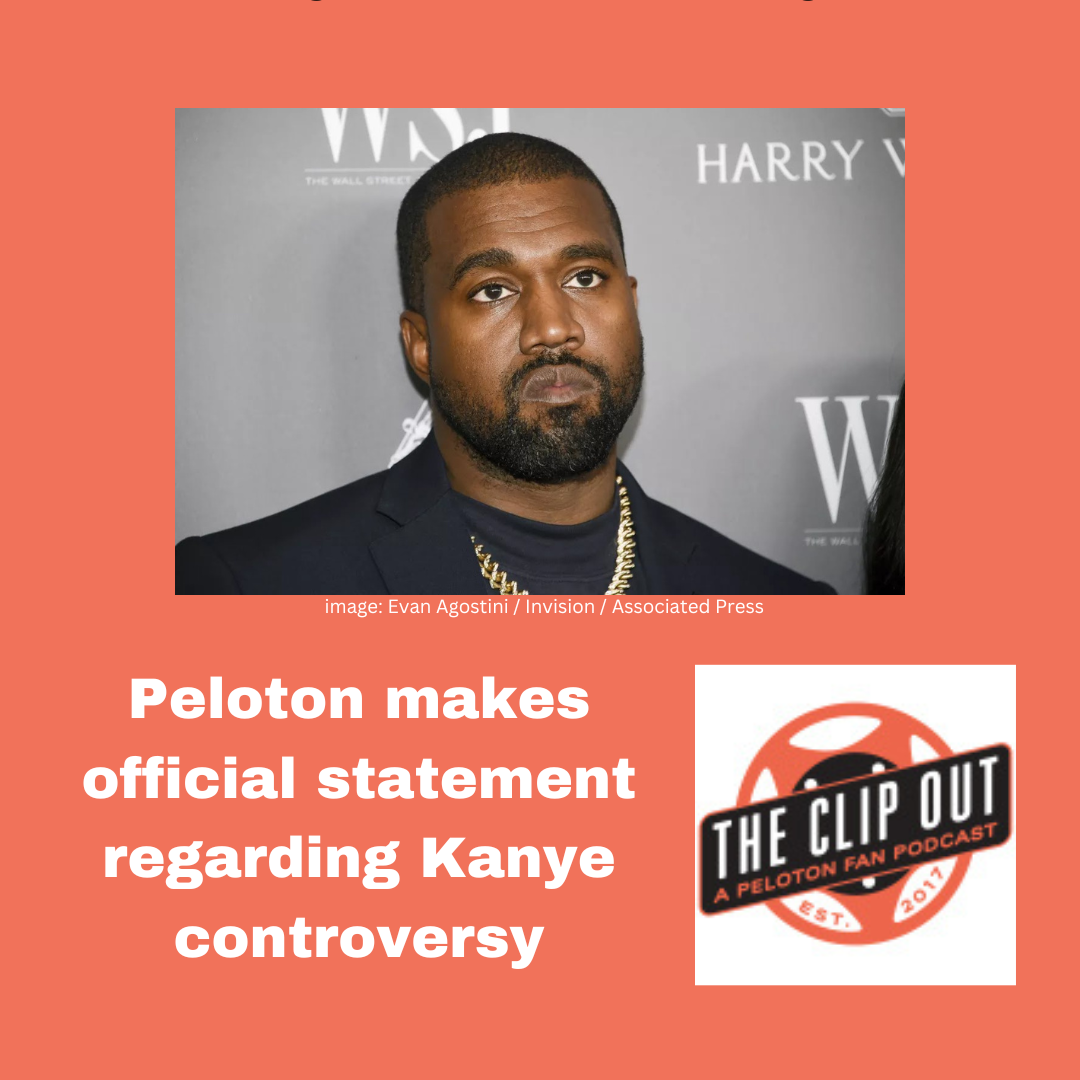 Peloton Makes Official Statement Regarding Kanye
Alex is no stranger to incorporating rap into his routines, but today's class of riders were quick to spot that Alex has dropped Ye off his music features.
Alex said he did not want to speak too much on it but,
"Because I love everyone, I want to make sure everyone feels safe in my environment, and my classes, I'm not going to speak too much on it, because you know I stand with you, you will not hear that artist in my class, I promise y'all. I won't support hate speech at all baby, I don't tolerate that shit."  
Peloton Makes Official Statement Regarding Kanye
You can watch the short clip here:
In addition to Alex's comments, Peloton Makes Official Statement Regarding Kanye:
"Thank you for sharing your concerns. We take this issue very seriously and can confirm    indefinitely paused the use of Kanye West's music on our platform. This means our instructors are no longer using his music in any newly produced classes and we are not suggesting any class that includes his music in our proactive recommendations to members. You should know this was a decision we made immediately following his remarks. Again, thank you for sharing your concerns and thank you for being a member of our Peloton community"
The spokesperson also stated that this message was meant for all members and that, "our member support team will begin sharing this tonight in response to any in-bound questions"
Peloton decided to ixnay Kanye because of his recent remarks. Kanye is no stranger to speaking his mind, but no one can blame the company for dropping him after the antisemitic spew he went on a few days ago. We can conclude they won't be the last to drop Ye.
Earlier today major fashion retailer Gap has pulled all collaborated Yeezy Merchandise off their shelves. Talent agency CAA, one of the largest performer agencies in L.A. has dissociated with him as a client as well.
As for Peloton, they will keep it moving in class with some of the best tracks out to date, with Alex's playlist on Spotify single handedly consists of close to 3 hours' worth of music, with artists featuring Kid Cudi, J Cole, Meek Mill and many others.
Peloton Makes Official Statement Regarding Kanye.
Written by: Victoria Mares