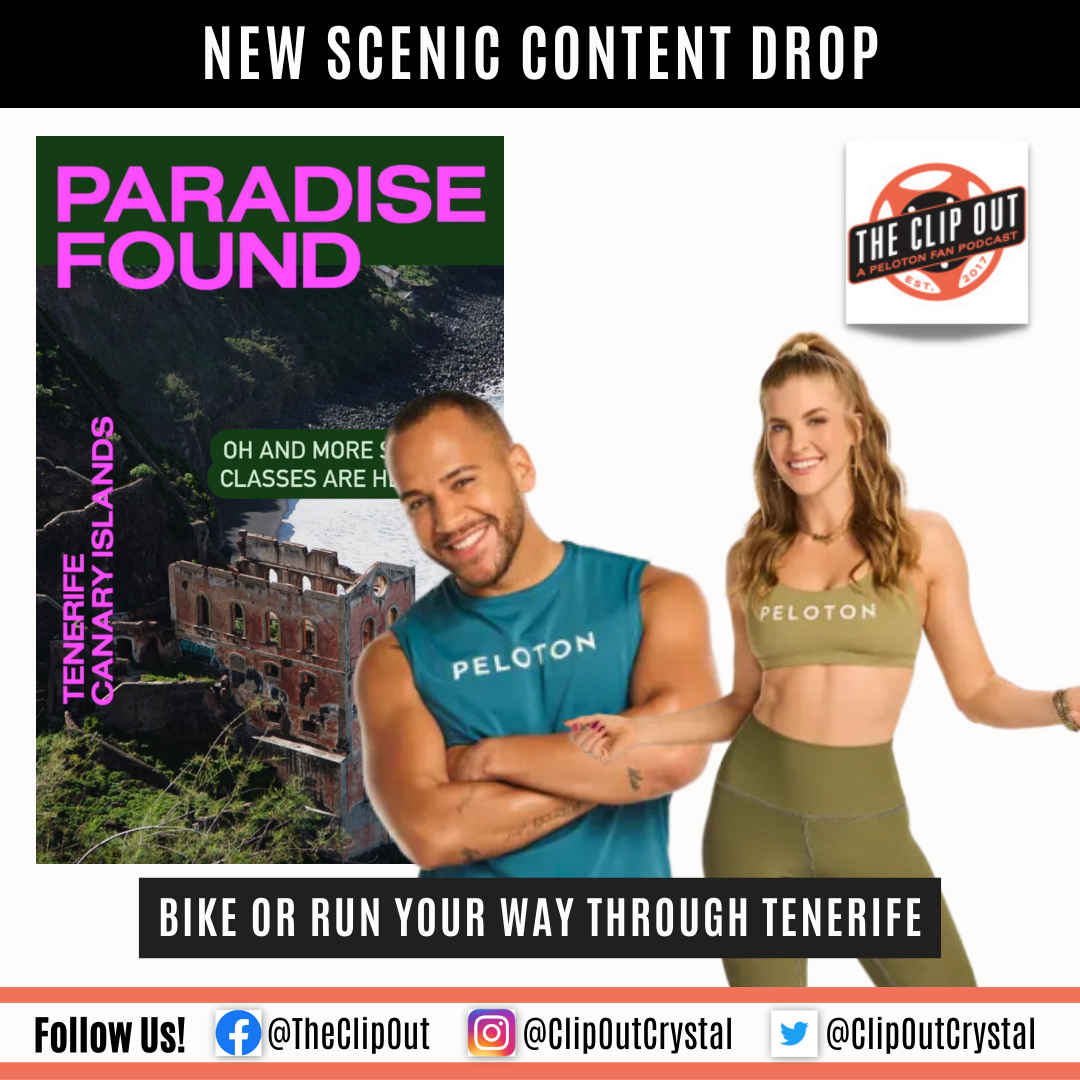 Peloton Drops New Scenic Content
Take a Virtual Vacation through Tenerife
Experience the allure of Tenerife, the largest and most captivating of Spain's Canary Islands off the coast of West Africa, right from your Peloton Bike or Tread. With Guided Scenic classes, led by Jeffrey McEachern and Rebecca Kennedy, you can virtually traverse the striking landscapes of this beautiful island. 
What's New
These classes, a 30 min run with Jeffrey, a 30 min hike with Rebecca and a 30 min bike ride with Rebecca, are more than just workouts; they're an immersive journey through the natural splendor of Tenerife. Whether you pedal or run, you'll be transported to sun-drenched beaches, lush forests, and awe-inspiring landscapes that make Tenerife a paradise for nature lovers. These scenic classes provide a unique workout experience that's sure to invigorate your senses while getting your heart rate up.
Available exclusively on-demand to All-Access Members with the Peloton Bike and/or Tread, these Guided Scenic classes are ready when you are. So strap on your workout gear, hop on your Peloton, and let Jeffrey and Rebecca guide you through the breathtaking beauty of Tenerife.
Note:  The run is in German, but is available with English subtitles. 
See something in the Peloton Universe that you think we should know? Visit theclipout.com and click on Submit a Tip!
Tune in to The Clip Out every Friday to hear Tom and Crystal's take on this and other hot Pelotopics. We're available on Apple Podcasts, Spotify, Google Podcasts, iHeart, TuneIn. Be sure and follow us so you never miss an episode. You can also find the show online on Facebook.com/TheClipOut. While you're there, like the page and join the group. Lastly, find us on our YouTube channel, YouTube.com/TheClipOut, where you can watch all of our shows.