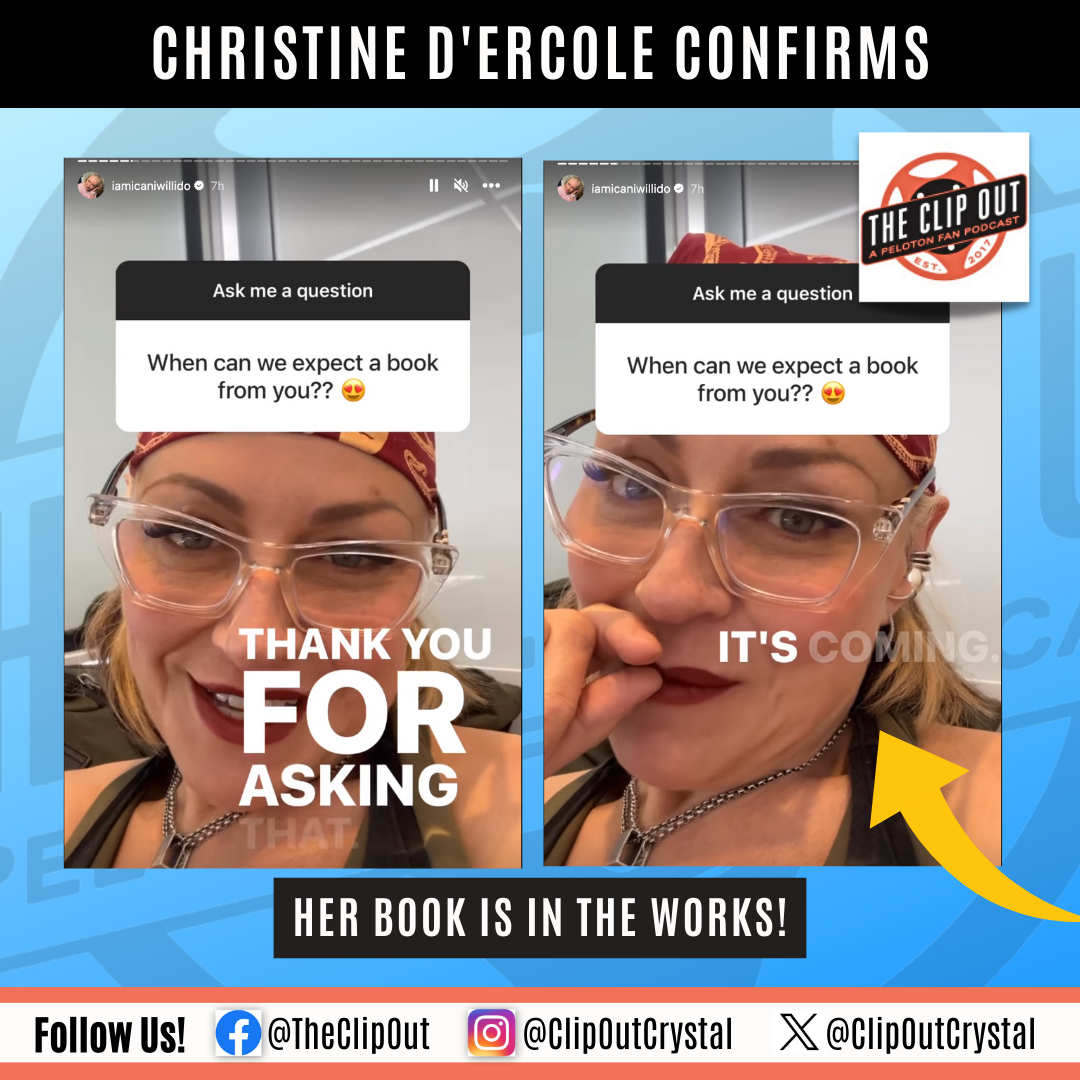 Peloton Cycling Instructor Christine D'Ercole Announces Upcoming Book
Christine D'Ercole's Book: "It's Coming."
Peloton star Christine D'Ercole recently took to her Instagram stories to engage with her fans and provide them with an opportunity to ask her anything. One stood out among the many questions she received: when can we expect her book? D'Ercole's response was simple yet tantalizing: "It's coming." This exciting news has gotten fans of the cycling instructor buzzing, eager to know more about what they can expect from her upcoming literary offering.
The Rise of Peloton's Superstar Instructor
Christine D'Ercole has become one of Peloton's most popular instructors, known for her infectious energy, motivational coaching style, and fiercely competitive spirit. Her classes are a hit with Peloton subscribers, and she's built up an impressive following on social media as well. D'Ercole's rise to fame as a Peloton instructor has a lot to do with her fan interaction. She connects with them deeply and includes them in her life. Her upcoming book is sure to be eagerly anticipated by fans who want to get to know the person behind the persona.
What We Know So Far
While D'Ercole's announcement of an upcoming book is sure to excite fans, there are still many unanswered questions about the project. Will it be a memoir, a self-help book, a fitness guide, or something else entirely? What themes will it explore, and what insights will D'Ercole offer that her fans haven't already heard in her popular Peloton classes? Unfortunately, D'Ercole hasn't shared any concrete details yet. However, based on what we know about her approach to teaching, it's safe to assume that the book will be packed with inspiration, motivation, and practical advice.
What Fans Are Saying
Although Christine D'Ercole's book is still shrouded in mystery, her fans are already buzzing with excitement. News of the upcoming book has spread quickly on social media, with many fans expressing their interest in learning more about D'Ercole's personal journey, as well as her fitness philosophies. Some fans have even speculated we'll get an opportunity to know more about Christine's early years in dance and how that time period has influenced biking
Sum It Up:
Christine D'Ercole is a beloved Peloton community figure known for her inspiring coaching style and infectious energy. While there are still many unanswered questions about her upcoming book, fans are eagerly anticipating the project and speculating about what it could offer. D'Ercole's success as a Peloton instructor suggests that she's got plenty of wisdom and insight to share with the world, and her fans can't wait to get their hands on her upcoming literary offering. Watch for more news about Christine D'Ercole's book in the coming months!