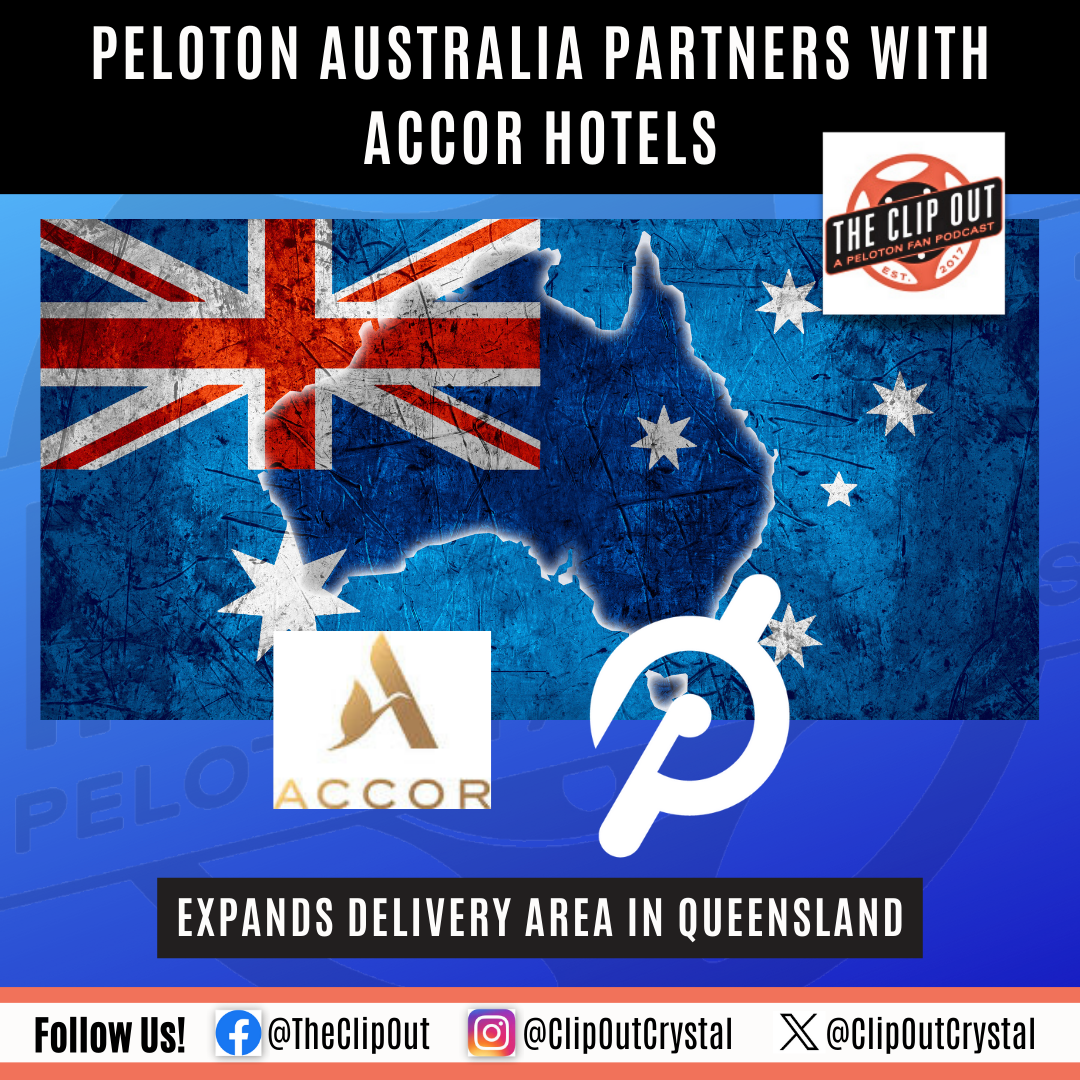 Peloton Australia: Adds Accor Hotels, Expands Delivery Area, and Seeks Member Testimonials
Peloton has announced its partnership with Accor Hotels in Australia. Additionally, the company has expanded its delivery area to cover over 35 more suburbs in Queensland and is also looking for members to share their Peloton stories.
Accor Hotels Welcomes Peloton Bikes
Peloton bikes are making their way to Accor hotels, allowing guests to continue their workout routine while on the go. The partnership aims to provide convenience to active travelers who want to maintain their fitness regimen while staying at Accor properties. In addition to enjoying Peloton's workout programming, guests can also fast-track to ALL Gold status when they stay at an Accor hotel and use Peloton during their visit.  Looking for a list of hotels?  Check here!
More Convenient Peloton Delivery in Queensland
Peloton has heard the pleas of their Queensland-based members and worked to expand their delivery area even further. Over 35 new suburbs in Queensland, including Canningvale, Warwick, Greenmount, and Kenilworth, can now receive Peloton products with ease. Members living in these areas can contact the sales team at insidesalesau@onepeloton.com for more information.
Share Your Peloton Story
If you're an Aussie member of Peloton and have had amazing results with the platform, the company wants to hear from you. Peloton is looking for members to share their stories and experiences with the rest of Australia. Share what you love about Peloton and how it has fit into your fitness journey. The submission deadline for the questionnaire is 4th Sept 2023.
Join The Excitement
Peloton Australia continues to provide world-class fitness equipment and programming to make your workout routine convenient, fun, and rewarding. With the partnership with Accor Hotels, Peloton delivery expansion, and member engagement programs, the company is dedicated to helping you achieve your fitness goals. Join the Peloton community and #rideon!