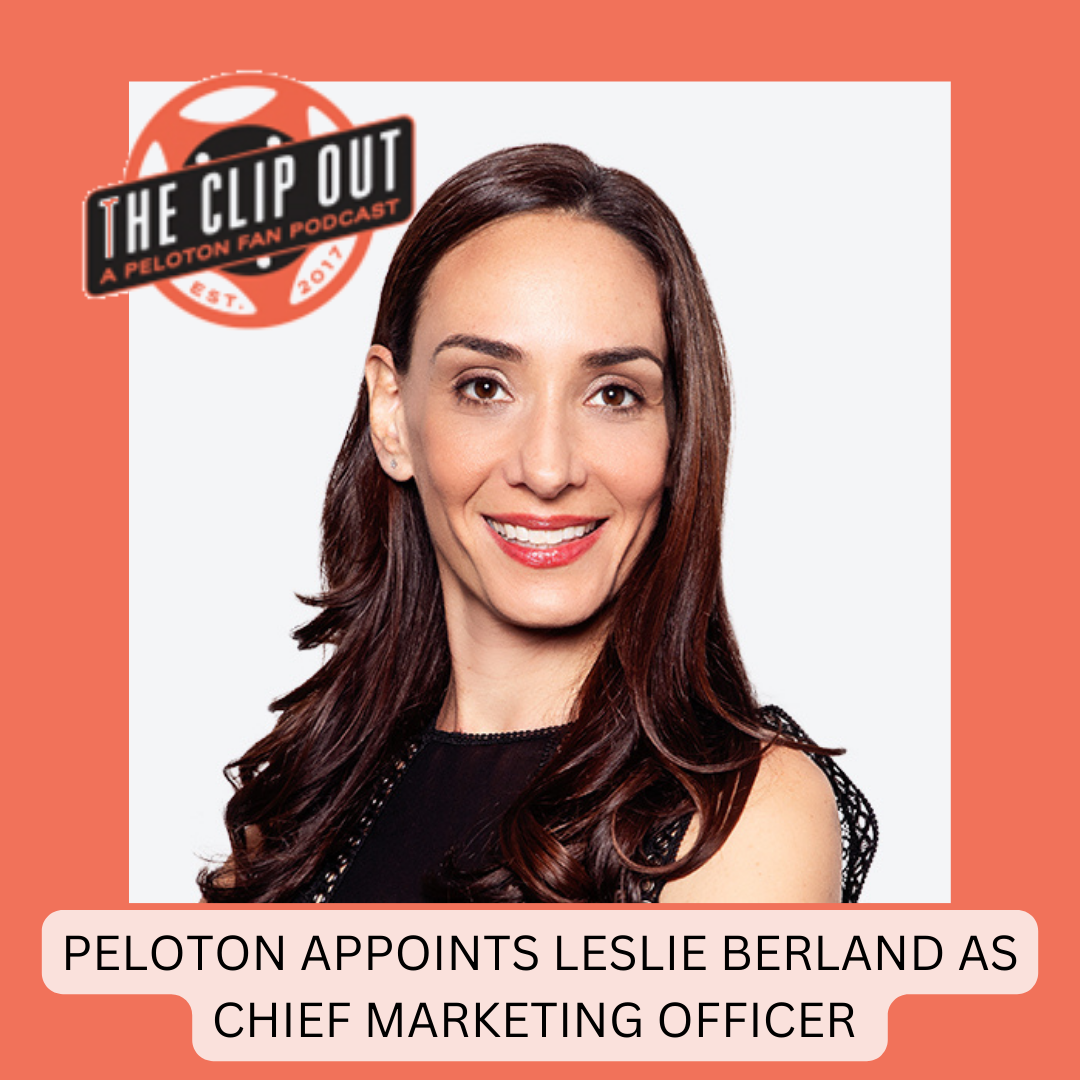 Peloton Appoints Leslie Berland as Chief Marketing Officer
Peloton has announced the appointment of Leslie Berland as Chief Marketing Officer (CMO), replacing former CMO Dara Treseder.  She will report to CEO Barry McCarthy and will oversee brand and product marketing, creative, consumer insights, membership, and global communications as a member of Peloton's leadership team.  
Leslie Berland as Chief Marketing Officer
"Leslie is an accomplished marketer, with proven experience guiding brands in transformation.  She understands the critical importance of storytelling and engaging current and future Peloton Members," said McCarthy.  "As we continue our pivot to growth, showcasing the magic that drives people to Peloton and keeps them so passionate and engaged is essential.  She and the marketing team will play a central role in broadening our reach, appeal, and impact."
Berland previously served as CMO at Twitter, where she also held the Head of People role from 2017-2021.  As CMO, she oversaw marketing and communications, tasked with definite and deepening the brand's identity and influence globally.  
"Peloton is at a unique moment in its transformation journey, and I'm thrilled to be a part of it!," said Berland.  "I'm a huge believer in the product, the company, and it's potential.  I'm inspired by Peloton's continued innovation and commitment to its current and future Members and see amazing opportunities ahead."
Berland comes to Peloton with an impressive background of experience.  In addition to her time with Twitter, she was Executive VP, Global Advertising, Marketing & Digital Partnerships at American Express. She oversaw advertising, media, sponsorships, content, brand identity, and digital partnerships.  She was also listed on Forbes World's Most Influential CMO's, and in 2022 she was inducted into Forbes CMO Hall of Fame.  Berland has also been recognized by Ad Age, Adweek, and Business Insider as an industry leader.  Additionally, she has been honored by several organizations which celebrate global creative excellence. 
Tune in to The Clip Out on Friday, Jan. 27, to hear Tom and Crystal's take on this and other hot Pelotopics. We're available on Apple Podcasts, Spotify, Google Podcasts, iHeart, TuneIn. Be sure and follow us so you never miss an episode. You can also find the show online on Facebook.com/TheClipOut. While you're there, like the page and join the group. Lastly, find us on our YouTube channel, YouTube.com/TheClipOut, where you can watch all of our shows.
Written By: Nikki Smith