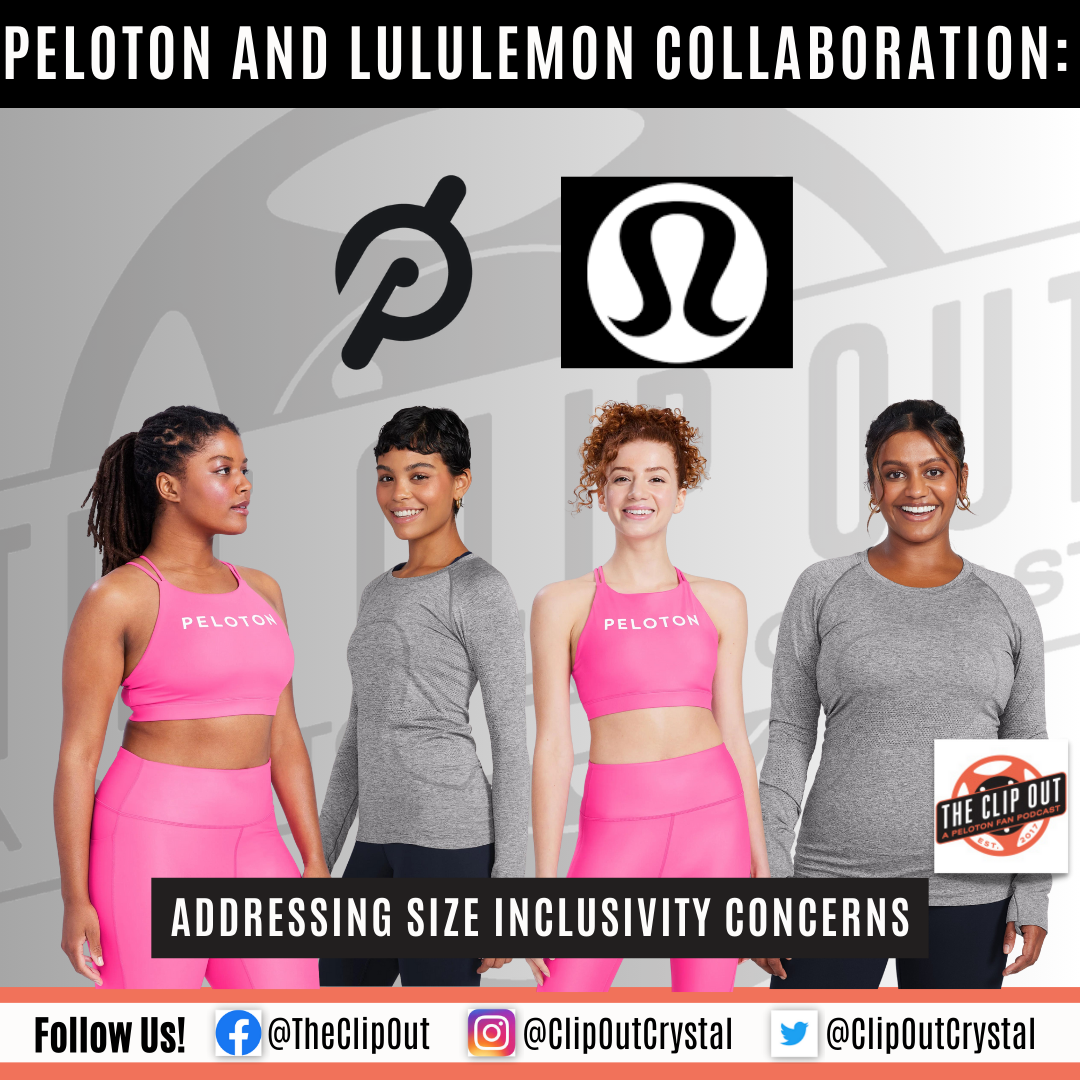 Peloton and Lululemon Collaboration: Addressing Size Inclusivity Concerns
Several members have reached out to me today and during the first Peloton x  Lululemon collaboration to express their sadness and frustration at clothing sizes only going up to size 12.  
History of Sizing in Peloton and Lululemon:
As with anything, there is history here.  When Peloton first began selling clothing, the sizes were limited. And as more and more members came on board, they were sure to make themselves heard by Peloton.  They reached out again and again and said, "What about me?" 
To be fair, Peloton heard their messages and made changes.  These changes were slow (it takes at least 9 months from order to delivery!) but it did happen. Peloton eventually got to the point where their in-house brand had sizing on all women's items up to XXXL (US 24) and men's items up to XXL.  
Lululemon has had its own struggle with sizing. They used to be criticized (often) for telling larger shoppers, "There is nothing here for you" or "We have nothing over a size 12".  However, they too have worked hard to increase their sizing and most of their women's line now goes to size 20.  (Note – over size 12 are mostly sold online, very little in stores.)
The Peloton X Lululemon Collaboration:
So, when Peloton and Lululemon dropped their first collab on October 11th, there were immediate cries of WHAT GIVES?  The sizing only went to 12.  Then, collectively, we HOPED there was a reason and that it would be addressed. And today the second drop occurred – we really thought, okay this one will have over size 12.  But it didn't.  
We're finally caught up to the present. I reached out to Peloton and they granted me a sit down (over Zoom) with Jen Cotter to discuss.  Jen Cotter is Peloton's Chief Content Officer and also oversees apparel. 
She started by saying that "size inclusivity for us (Peloton) as a brand is critical… The purpose of Peloton is for every single person who wants to be part of our community to feel seen and heard."
So what happened?
" The relationship with Lululemon is because our members had been asking for it. And so when we started talking to them, we were like, let's get back into business. Unfortunately, the way apparel works, it takes a year."
So, to break that down, they jumped into the relationship with Lululemon – we as Members had been asking for it – and that is great! But sizes over 12 were not available to purchase for the immediate styles.
But wait – that means we CAN expect sizes 12-20 on additional drops then, right?
Making Changes:
Yes… but we're gonna be waiting a bit longer.    In the coming weeks, there will be another drop.  And according to Cotter, there will be styles that do have additional sizing.  However, to get all styles with the full range of sizing, we are looking at later in 2024, because that is how long the purchasing lead time is.
Most importantly though, Jen wanted all Members to hear this: Peloton is committed to size inclusivity.  She added "This is critical to us. As Peloton Apparel, it's critical. We just launched a huge Peloton Apparel collection. All of it goes to size XXXL…We're committed to our members and working with Lululemon to offer more sizing options. "
Alright, so there you have it.  This is a temporary issue and there will be larger sizes coming – some of which we'll see in the next drop – but the full range will be next year.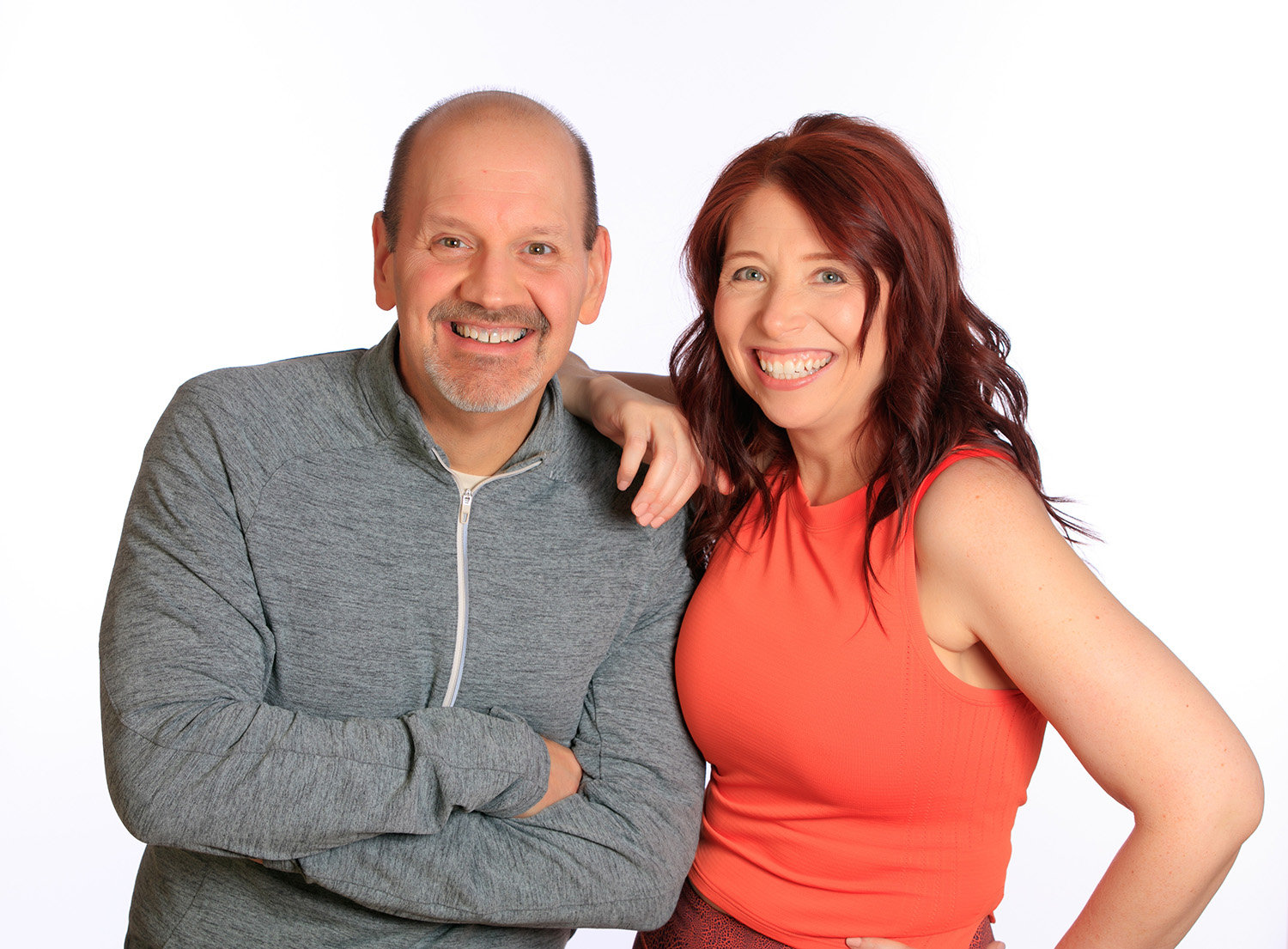 Subscribe
Keep up with all the Peloton news!