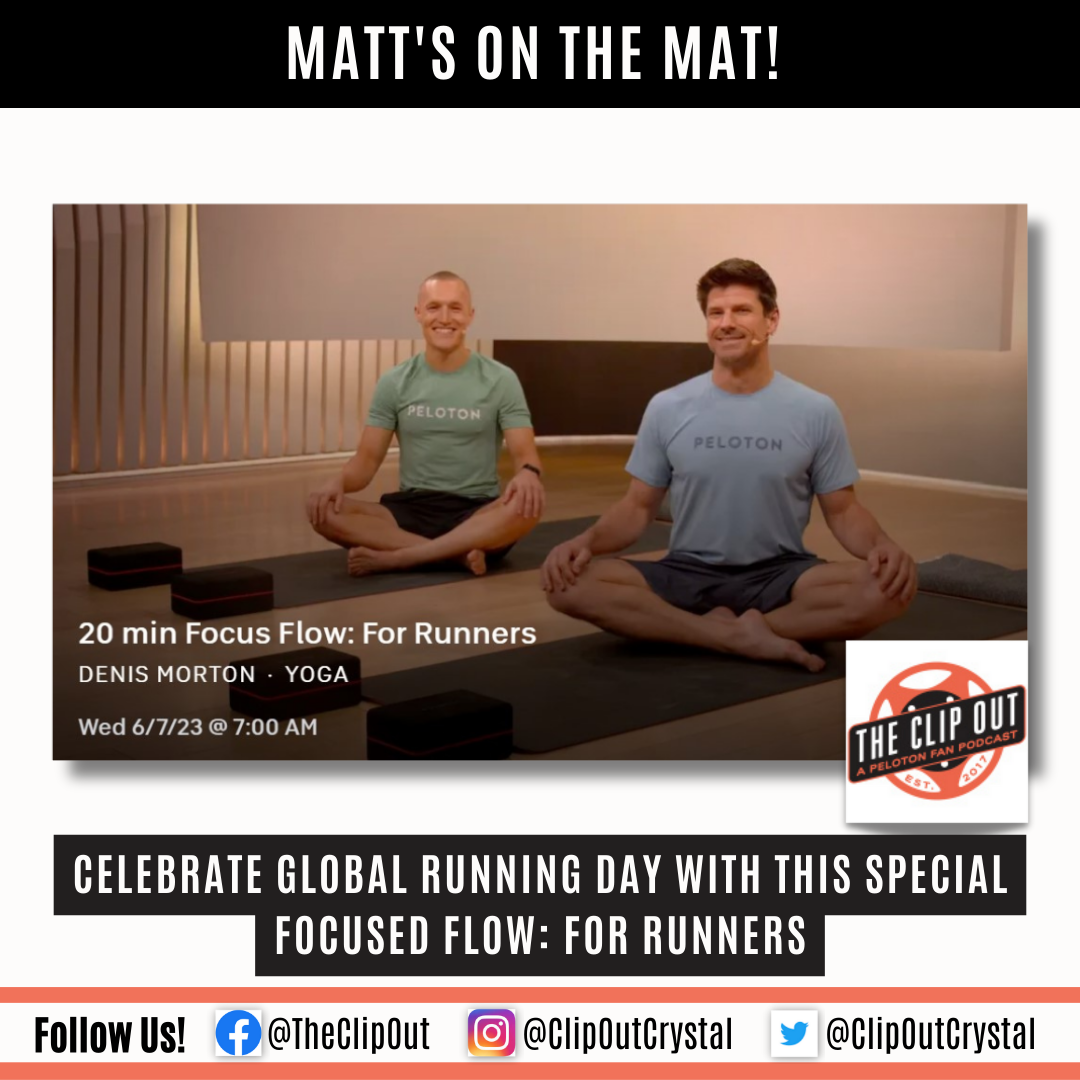 On Global Running Day, Matt Wilpers joins Denis Morton on the mat for a special 2 for 1 Yoga Focus Flow: For Runners
To celebrate Global Running Day today, June 7, Matt Wilpers joined Denis Morton for a special 20-minute Focus Flow: For Runners yoga class. You can find the class on demand now!
This class, designed specifically for runners, aims to restore mobility and speed up recovery through various yoga postures.
Enjoy a lighthearted video on Matt's Instagram where he and Denis poke fun at the fact that Matt is not quite the yoga aficionado–though he truly appreciates yoga's benefits for runners. From this short clip, you can anticipate the great chemistry and banter we've come to love from these two beloved PowerZone cycling instructors.
What running or running-adjacent classes will you take today?
---
See something in the Peloton Universe that you think we should know? Visit theclipout.com and click on Submit a Tip!
Tune in to The Clip Out every Friday to hear Tom and Crystal's take on this and other hot Pelotopics. We're available on Apple Podcasts, Spotify, Google Podcasts, iHeart, TuneIn. Be sure and follow us so you never miss an episode. You can also find the show online on Facebook.com/TheClipOut. While you're there, like the page and join the group. Lastly, find us on our YouTube channel, YouTube.com/TheClipOut, where you can watch all of our shows.