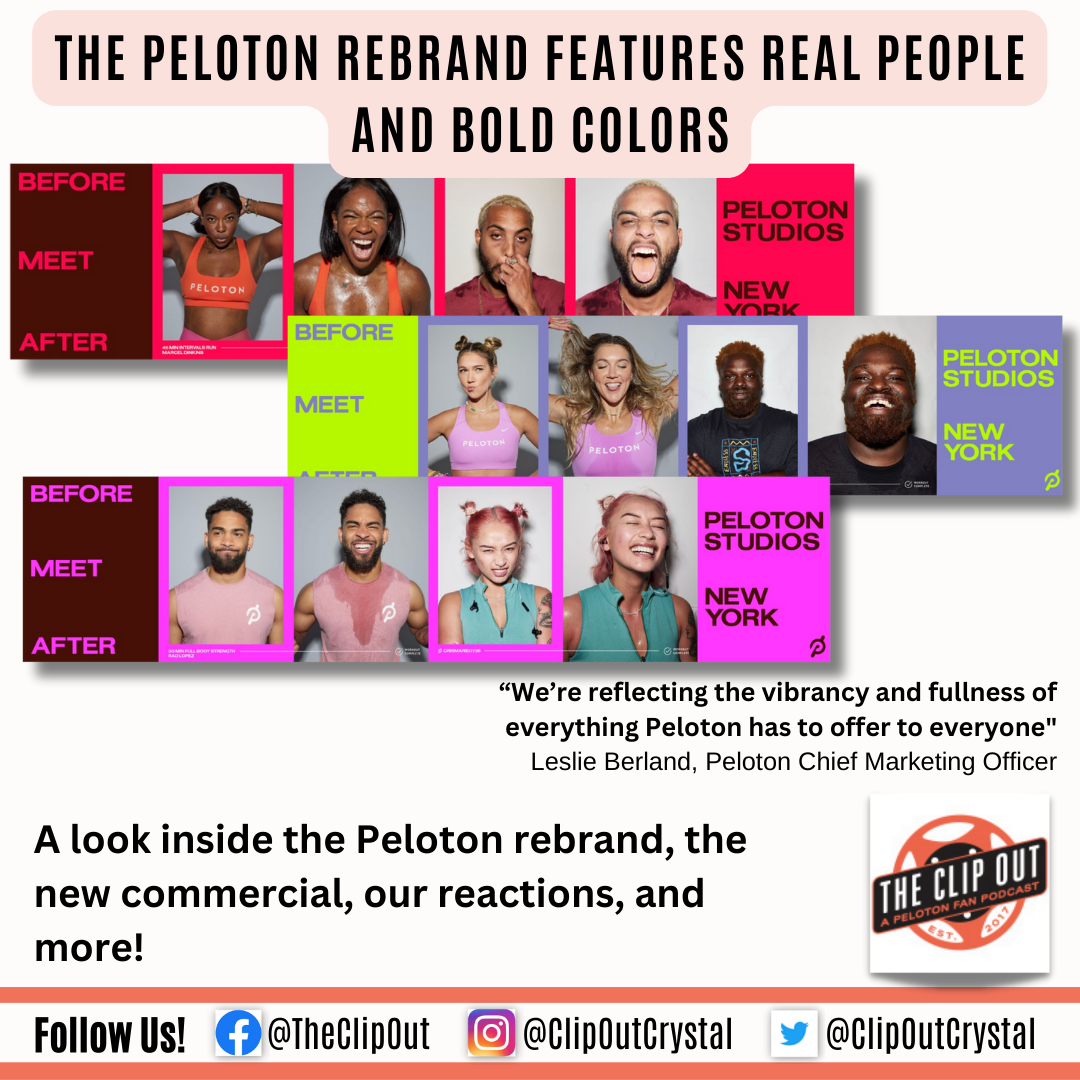 New Peloton brand identity reflects a vibrant community of real people
Peloton announced a relaunch of their brand identity today (Tues May 23, 2023). Find our review of all the changes here!
Peloton is now more than ever so much more than a bike. And with the addition of the rental and certified refurbished equipment programs, plus equipmentless modalities like Pilates, Barre, Shadow Boxing, and Outdoor Walks and Runs, the cost barrier to Peloton's expert fitness content has dropped dramatically. But even with over 7 MILLION members doing more workouts off the bike than on, Peloton's public reputation is still hung up on "that fancy bike from the sad wife commercial."
Queue a reintroduction
Today's relaunch is meant to reintroduce Peloton as the vibrant, inclusive, and motivating platform we all know and love. Some of the first campaign images, captioned Before, Meet After, show off that #sweatyselfie energy with real people, real sweat, and real joy. The new colors and fonts (in marketing materials and coming to the App) reflect the community as bright, vibrant, and bold. And the bike is no longer central to the visual stories.

As they envisioned how to reconnect their marketing to the member experience, Peloton reached out to the community for a preview and feedback, including our very own Clip Out Crystal.
Crystal's take? "I'm so freaking excited about this. The font is bold and energetic, and it's beautiful to see real people doing real workouts."
Listening to her describe the rebrand, you can tell Crystal is more than excited. She is full of pride for how well the brand so powerfully reflects her own energy, and the energy Peloton gives her.
"It's inspiring," she continues, "and I'm so excited to see the new direction Peloton is heading. This is just day one, this is just the foundation, and more big things will come. It just feels like a really good match to who Peloton truly is."
Leslie Berland, Peloton's Chief Marketing Officer, explained the goal of the relaunch in today's press release:
"With this brand relaunch we're reflecting the vibrancy and fullness of everything Peloton has to offer to everyone. We're shifting perceptions from in-home to everywhere, fitness enthusiasts to people at all levels, exclusivity to inclusivity across all Peloton Members present and future. Our Instructors and Members live and breathe the true Peloton experience every day. We're excited to bring that energy and inspiration out into the world."
A new commercial with all the feels
Peloton released a 90-second commercial that may or may not have brought goosebumps to our skin and tears to our eyes. It features real people working out in their own spaces, getting sweaty, and finding space for their own fitness in their real lives. (The highlight for me is an older Member looking fiercer than her age while she shadowboxes in her bathroom mirror. #goals!)
Check out more details from today's announcement at the following links:
---
See something in the Peloton Universe that you think we should know? Visit theclipout.com and click on Submit a Tip!
Tune in to The Clip Out on every Friday to hear Tom and Crystal's take on this and other hot Pelotopics. We're available on Apple Podcasts, Spotify, Google Podcasts, iHeart, TuneIn. Be sure and follow us so you never miss an episode. You can also find the show online on Facebook.com/TheClipOut. While you're there, like the page and join the group. Lastly, find us on our YouTube channel, YouTube.com/TheClipOut, where you can watch all of our shows.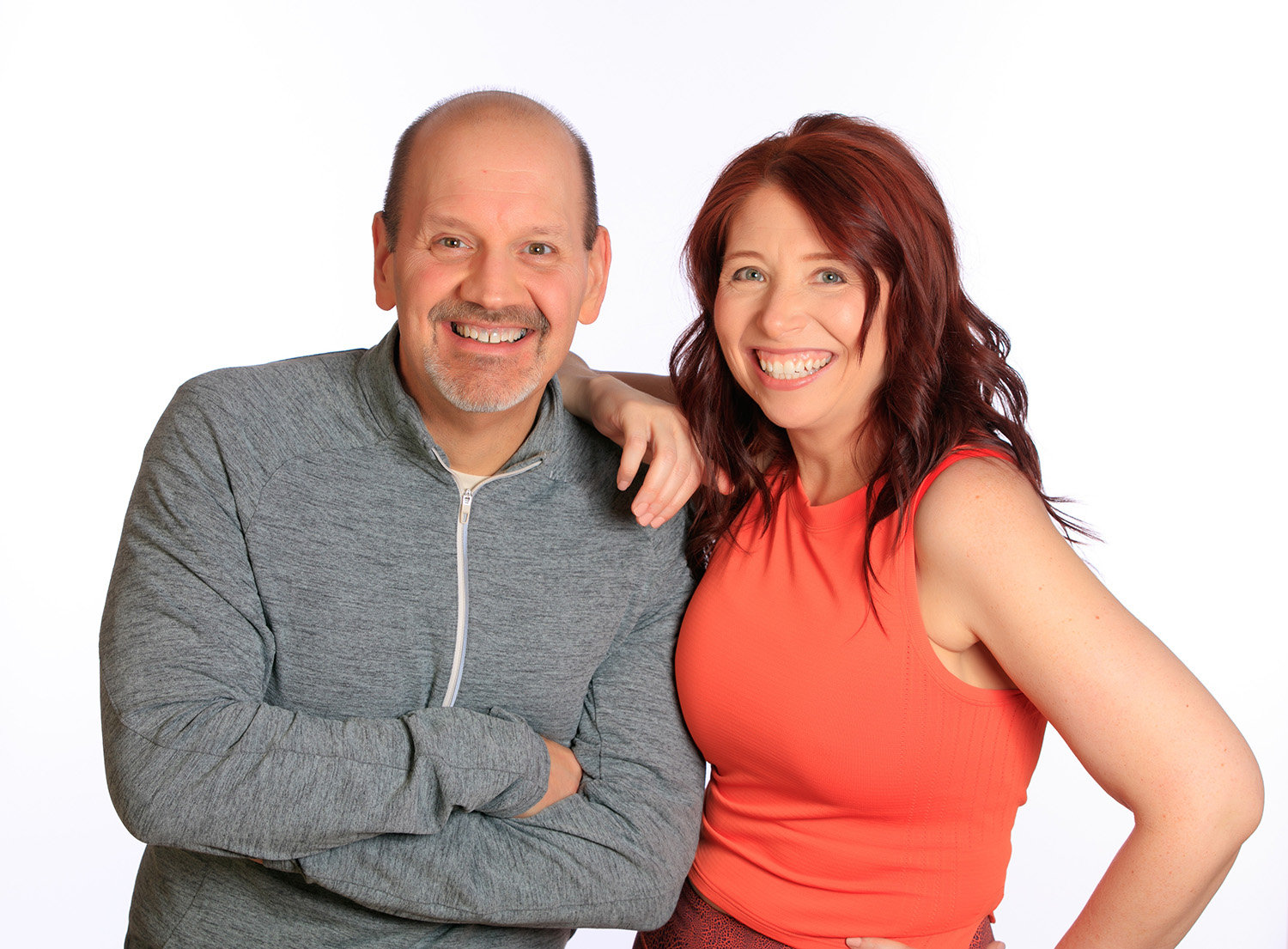 Subscribe
Keep up with all the Peloton news!