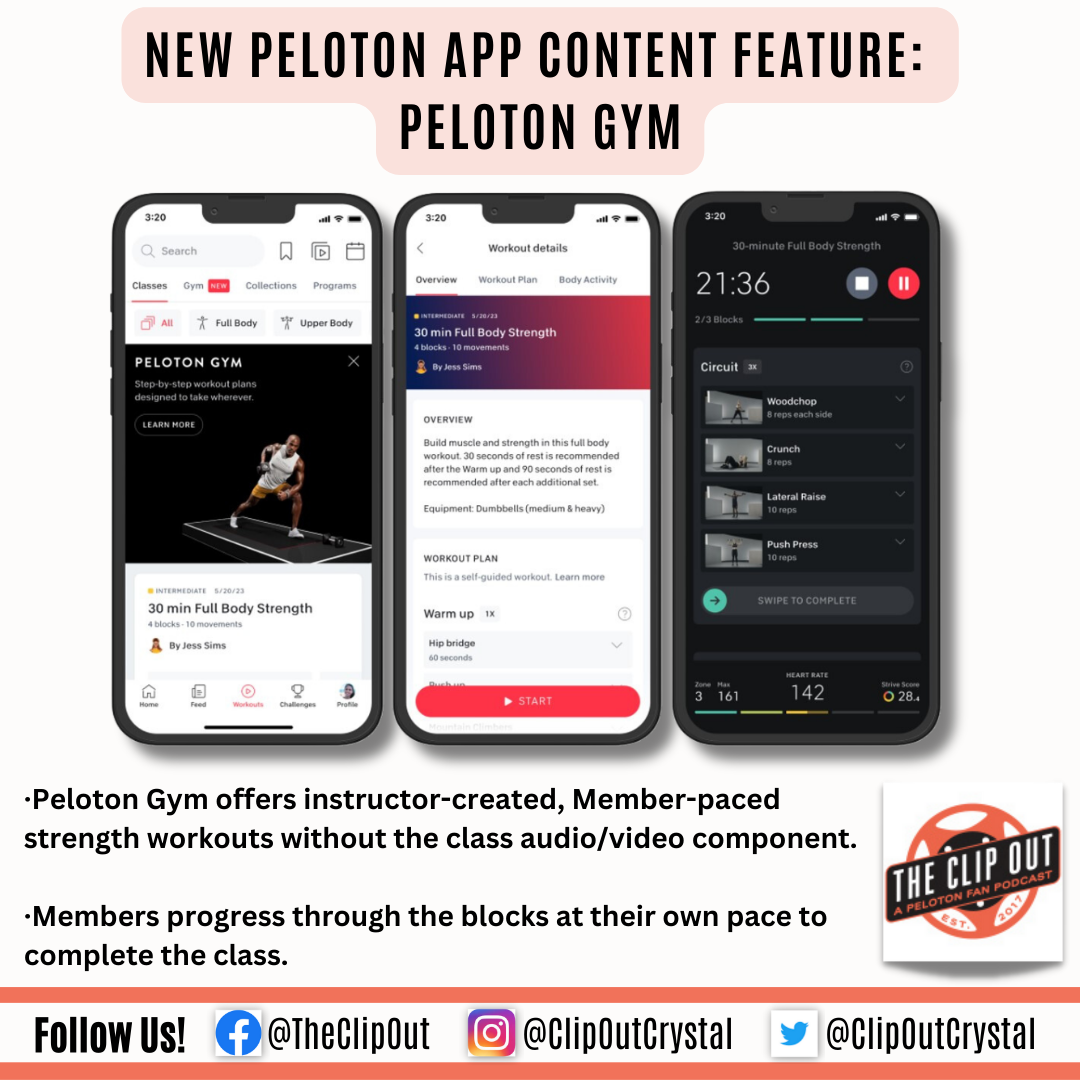 New Peloton App content feature: Peloton Gym
Peloton announced a relaunch today (Tues May 23, 2023). Find our review of all the changes here!
We want to bring extra attention to this update. Yes, free memberships and amazing branding are exciting, and we haven't even covered Row classes on the App yet, but this new feature may be the dark horse of the entire relaunch.
Peloton Gym offers instructor-created, Member-paced strength workouts without the class audio/video component. It is exclusive to the Peloton App and included in all App Membership Tiers.
When you start a Peloton Gym class, the App displays blocks or circuits of moves, with instructional videos available for each move if needed, as well as recommended rep counts and rest intervals for each. Members progress through the blocks at their own pace to complete the class. The workouts can be performed anywhere. They are floor-based and most use dumbbells, with the natural exception of Core classes.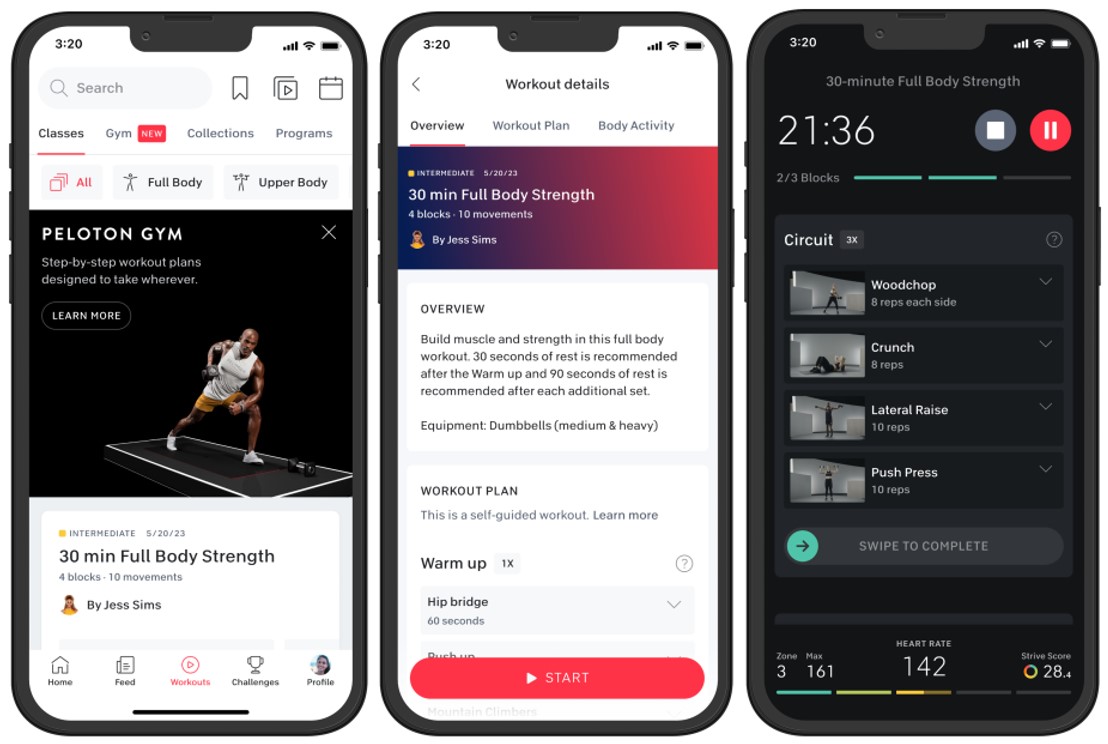 Peloton Gym is perfect for those days when you want to get your workout in while listening to your favorite music or podcast (*ahem* The Clip Out *ahem*), or while coaching your kiddos through their spelling homework, or when you just don't want to hear another human's voice for a while.
Check out more details from today's announcement at the following links:
---
See something in the Peloton Universe that you think we should know? Visit theclipout.com and click on Submit a Tip!
Tune in to The Clip Out on every Friday to hear Tom and Crystal's take on this and other hot Pelotopics. We're available on Apple Podcasts, Spotify, Google Podcasts, iHeart, TuneIn. Be sure and follow us so you never miss an episode. You can also find the show online on Facebook.com/TheClipOut. While you're there, like the page and join the group. Lastly, find us on our YouTube channel, YouTube.com/TheClipOut, where you can watch all of our shows.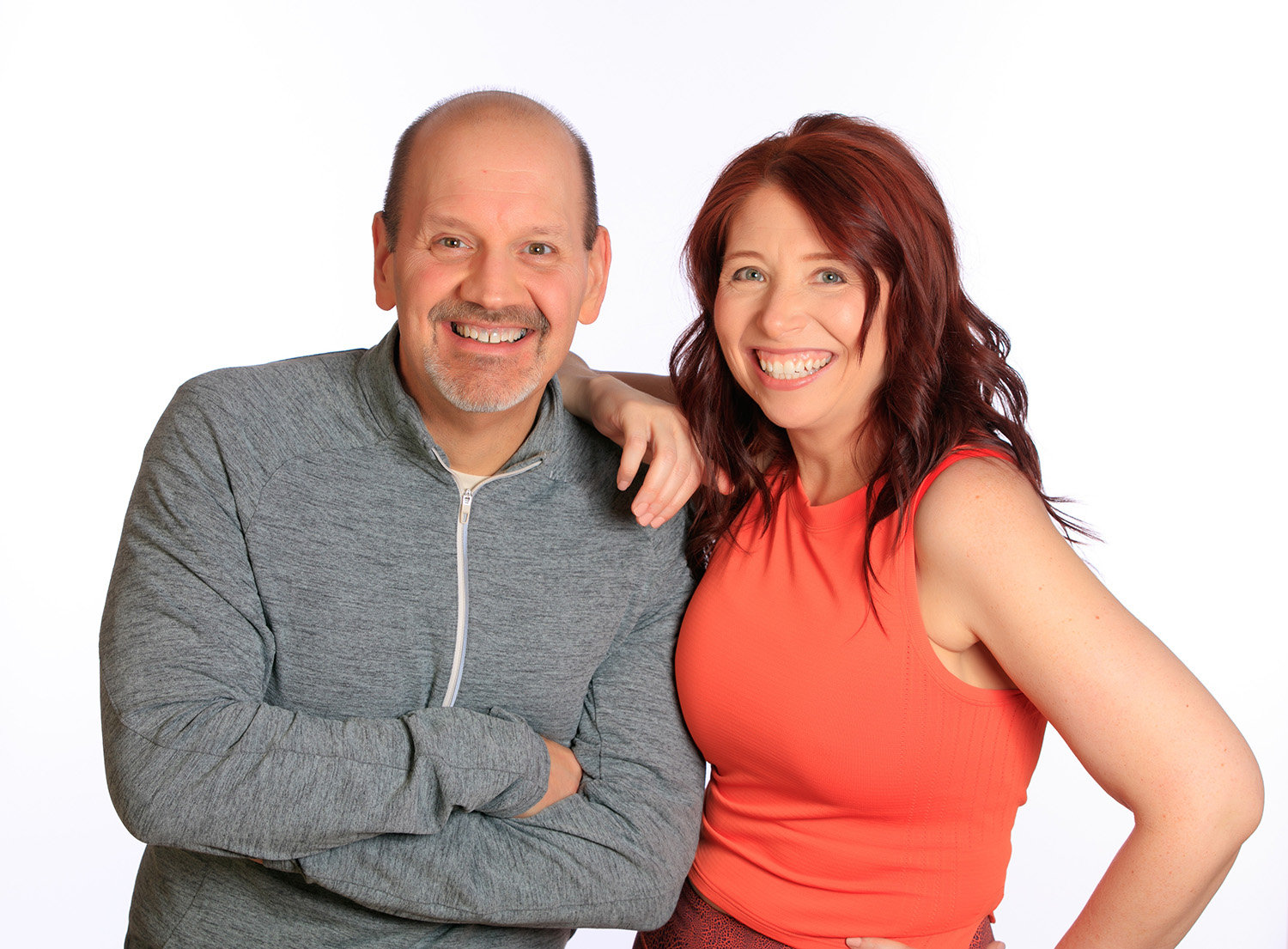 Subscribe
Keep up with all the Peloton news!