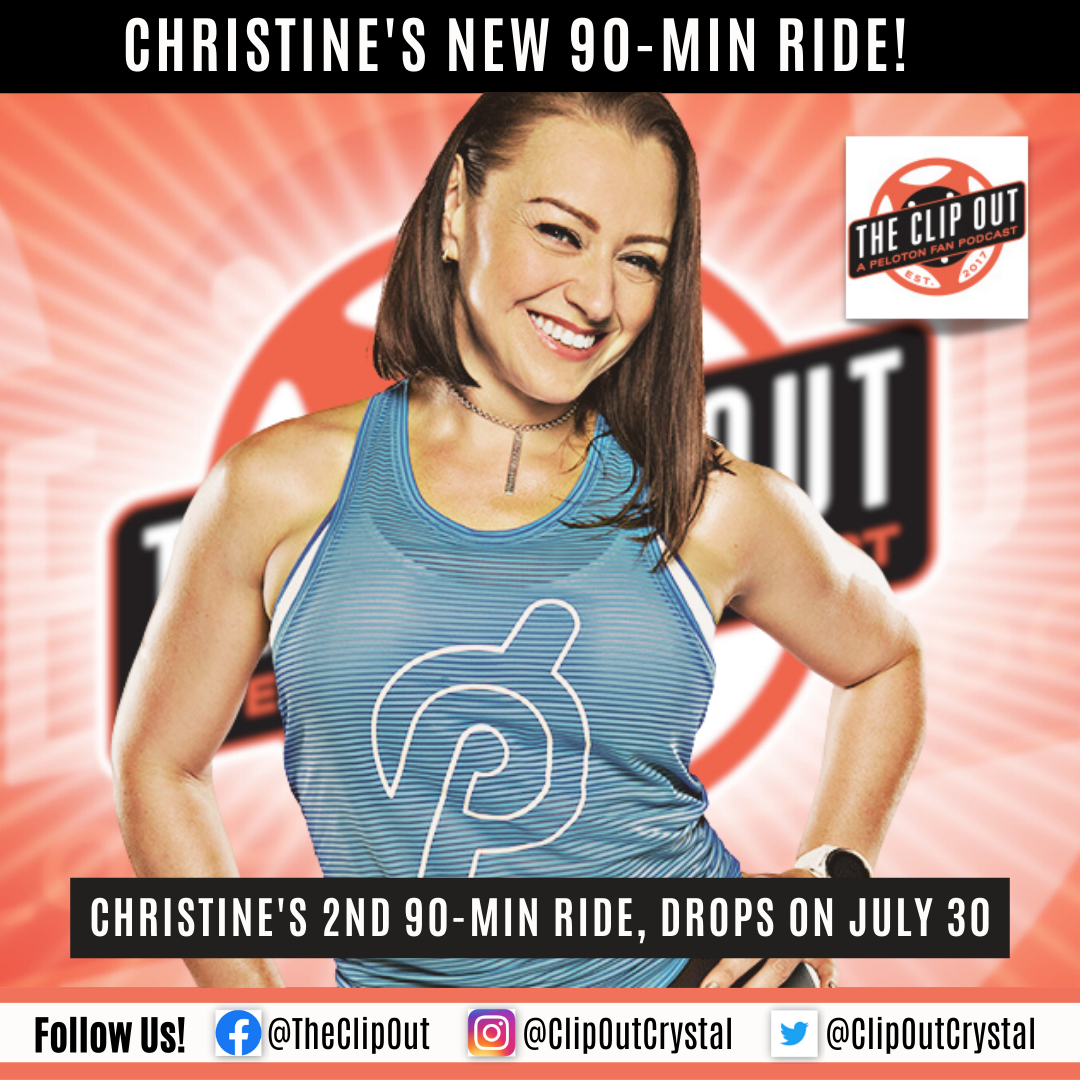 New Christine 90-Minute Power Zone Class Upcoming on 7/30
Christine D'Ercole fans have exciting news as she gears up for her upcoming 90-minute Power Zone Endurance class on July 30th. This highly anticipated ride will be only her second 90-minute session in the extensive Peloton library. Her last 90-minute ride was in March 2022. The past year has been eventful for Christine, who was injured during a fall at a tune-up race last August, just as she was preparing for the World Championships. She recently chronicled her return to racing on her Instagram page.
90-minute cycling classes are a rarity at Peloton, with only 16 currently available in the entire ride library, all of which are Power Zone Endurance rides. Matt Wilpers taught the last 90-minute class on June 10. Christine, Matt, and Erik Jager are the only instructors with rides of this length currently in the library. 
Are you planning on taking Christine's upcoming 90-minute ride? Let us know!
---
Tune in to The Clip Out every Friday to hear Tom and Crystal's take on this and other hot Pelotopics. We're available on Apple Podcasts, Spotify, Google Podcasts, iHeart, TuneIn. Be sure and follow us so you never miss an episode. You can also find the show online on Facebook.com/TheClipOut. While you're there, like the page and join the group. Lastly, find us on our YouTube channel, YouTube.com/TheClipOut, where you can watch all of our shows.
See something in the Peloton Universe that you think we should know? Visit theclipout.com and click on Submit a Tip!