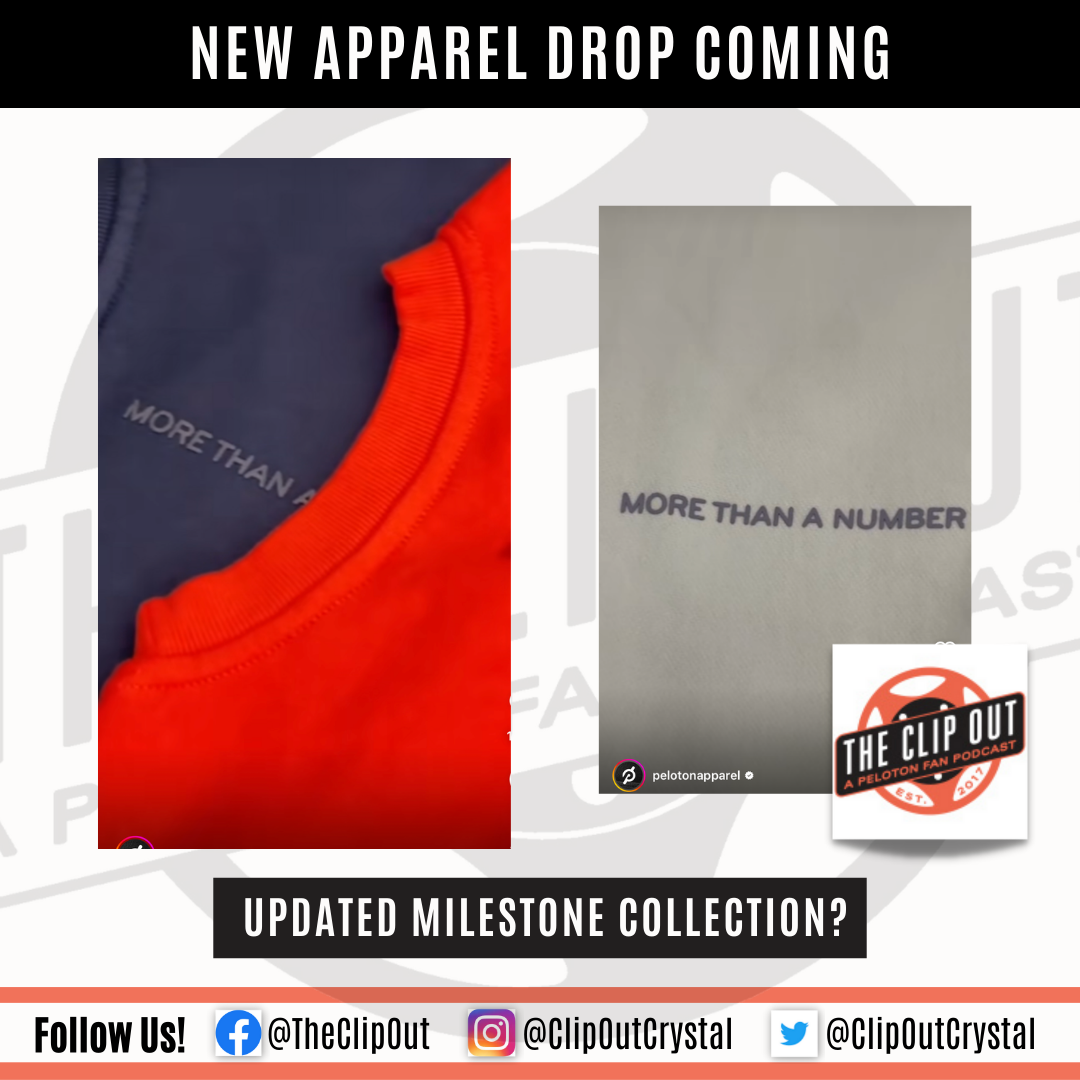 New Apparel Drop Coming Wednesday! An Updated Milestone Collection?
Get excited, fitness enthusiasts! Peloton is about to release a brand new apparel collection and it sure looks to us like it's an update to the Milestone Collection. We aren't sure what time, but we know these new styles are dropping tomorrow.  Keep your eyes peeled for the drop!
Known for its top-notch apparel, Peloton has once again delivered with this stylish and comfortable line. Whether you're crushing a new personal record or reaching a major fitness goal, the Milestone Collection is the perfect way to celebrate your achievements.
Just take a look at the sneak peek on Peloton's Apparel Instagram account, showcasing a range of tanks in vibrant colors like red, white, and blue, all emblazoned with the empowering mantra "more than a number." Get ready to look and feel amazing as you conquer your fitness journey with Peloton's new apparel collection.
---
Tune in to The Clip Out every Friday to hear Tom and Crystal's take on this and other hot Pelotopics. We're available on Apple Podcasts, Spotify, Google Podcasts, iHeart, TuneIn. Be sure and follow us so you never miss an episode. You can also find the show online on Facebook.com/TheClipOut. While you're there, like the page and join the group. Lastly, find us on our YouTube channel, YouTube.com/TheClipOut, where you can watch all of our shows.
See something in the Peloton Universe that you think we should know? Visit theclipout.com and click on Submit a Tip!