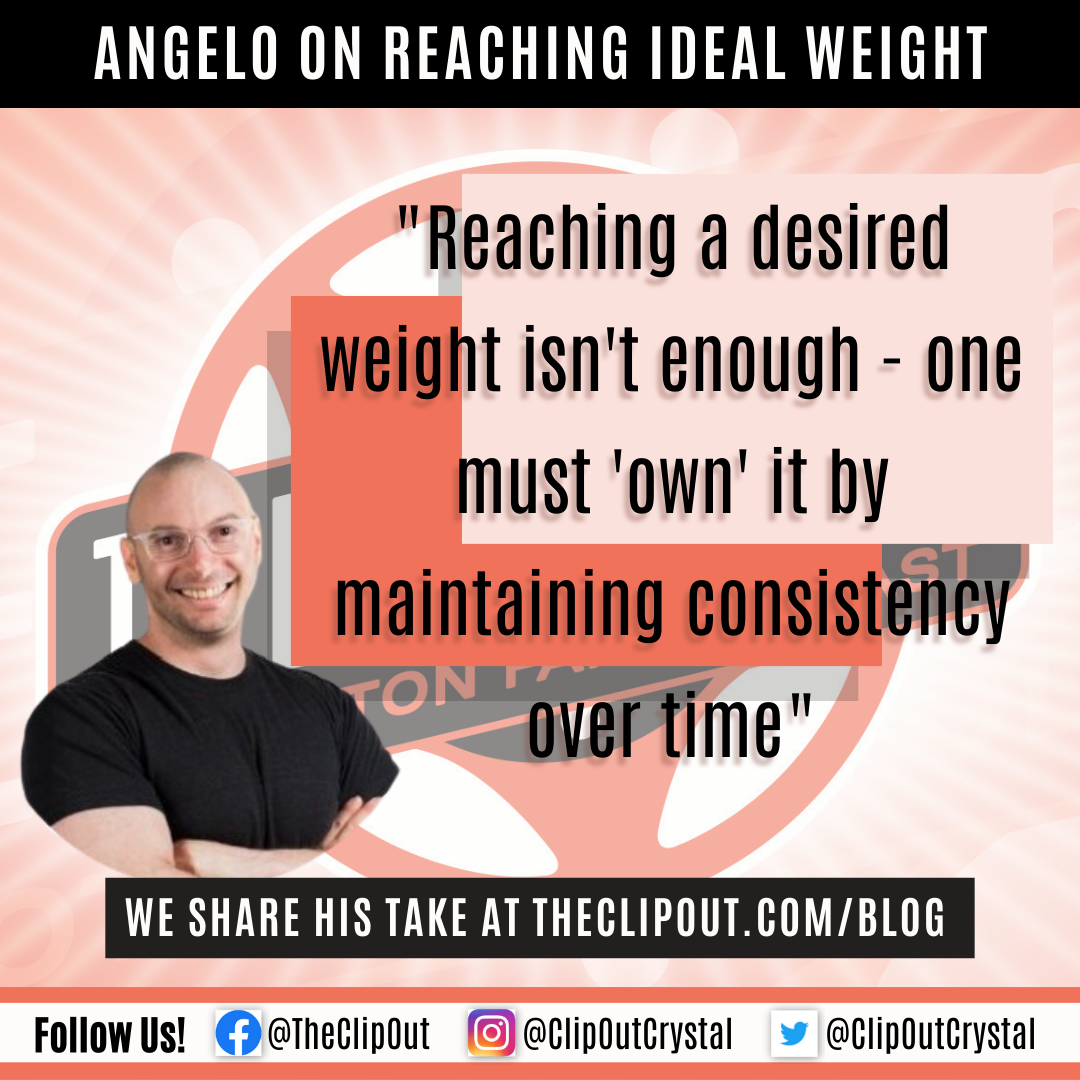 MetPro's Angelo Poli on Ideal Weight, Metabolism, and Fitness
In a recent discussion with MetPro's Angelo Poli, we delved into some intriguing fitness and nutrition topics.  
One of the key topics discussed was the concept of an 'ideal weight.' Clipout listener Karen Marquez, who also happens to be a MetPro user, asked how one could identify their perfect weight.
Angelo acknowledged that this is a common question among both men and women, often for different reasons. He observed that many people are never fully satisfied with their weight and that most are constantly striving to be a few pounds lighter or heavier.
He suggested that there is no right or wrong answer but advised listeners to stay within healthy parameters. He emphasized the importance of distinguishing between health goals and aesthetic or sporting preferences.
If someone wanted to lose additional weight beyond their current state, Angelo explained that it would involve calculating their metabolic rate to determine the necessary adjustments to their diet and exercise routine. He stressed that while achieving a lower weight is possible, maintaining it requires consistency and discipline.
Angelo debunked the relevance of Body Mass Index (BMI) as a reliable measure of ideal weight, stating that it fails to consider individual factors such as genetic profile and muscle mass. He encouraged listeners to ignore this outdated measure and focus instead on a holistic approach to health and fitness.
Angelo highlighted that reaching a desired weight isn't enough – one must 'own' it by maintaining consistency over time.  This often involves gradually increasing intake to adjust metabolism and prevent weight gain.
Angelo invited listeners to reach out to him and his team at MetPro for personalized fitness and nutrition advice. Connect with his team to delve into a healthier you!  
---
See something in the Peloton Universe that you think we should know? Visit theclipout.com and click on Submit a Tip!
Tune in to The Clip Out every Friday to hear Tom and Crystal's take on this and other hot Pelotopics. We're available on Apple Podcasts, Spotify, Google Podcasts, iHeart, TuneIn. Be sure and follow us so you never miss an episode. You can also find the show online on Facebook.com/TheClipOut. While you're there, like the page and join the group. Lastly, find us on our YouTube channel, YouTube.com/TheClipOut, where you can watch all of our shows.